We've helped owners sell timeshares from all over the world–even Mexico! We've curated our best tips for selling a timeshare in Mexico, so when you're ready to exit your timeshare, you can do so with confidence. Selling a timeshare in another country can be confusing if you don't know where to start.
How Can I Sell My Timeshare in Mexico?
Owning a timeshare can offer many benefits and the opportunity to travel when and where you like. Mexico timeshares are no exception. However, if you've found yourself asking "how do I sell my timeshare in Meixco?" you've come to the right place. We've helped hundreds of owners sell their timeshares over the years.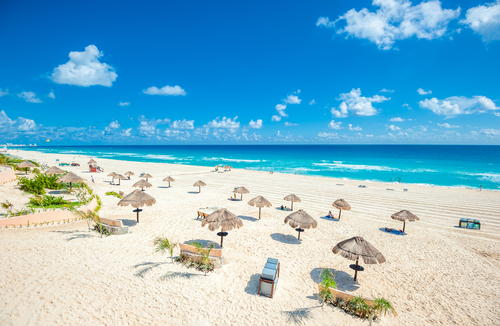 Undoubtedly, if you aren't based in the same country as your timeshare, selling it when the time comes can be overwhelming. Luckily, you'll be happy to know that most timeshares can be posted and sold remotely, even during unprecedented times.
Before you sell your ownership, we recommend calling your developer. They can offer advice on the best way to get out of your timeshare. They may even refer you to a legitimate third-party reseller like us. Or, to ARDA for additional help. Many people wonder if you can return your timeshare. Unless you're within the stipulated rescission period, your best option would be to sell or rent your Mexico property for money. After touching base with your resort, you can continue on to the next steps.
Post Your Mexico Timeshare for Sale
Many timeshare owners turn to trusted resale companies to help them sell their Mexico timeshares. Before you can sell your timeshare, you'll need to find a buyer. That's where we can help. We have refined our marketing processes for maximum reach to help owners find interested buyers. To get started, you can fill out a form with us online. Then, we will safely and electronically send you the necessary paperwork to get your timeshare ad online. Sending documents online has been a gamechanger for remote sellers, especially during the pandemic.
Once a buyer is found, we will refer you to a Licensed Real Estate Agency that specializes in timeshare resales. They have the licenses and know-how to finalize the sale for you and the buyer. Your timeshare deed will need to be transferred through the county your timeshare resides in into the new owner's name. Once the resort and the county remove your name from the timeshare, you have officially completed selling your timeshare in Mexico!
Rent Mexico Timeshare
As we mentioned before, you also have the option to rent your timeshare in Mexico. We can help you post your timeshare for rent. We find a renter for you, and then you book the timeshare rental in their name for a week. Not to mention, you can post your rental and use the money you get to pay your maintenance fees. Let us know if you're looking to rent your Mexico-based timeshare!