Timeshares, sometimes referred to as "vacation ownership," are vacation lifestyle products that allow people to vacation each and every year. Simply put, a timeshare agreement provides owners with an increment of time that they own at a vacation property. A timeshare contract is often in perpetuity, which means that it lasts forever. Owning a timeshare means that you have paid for a lifetime of vacations upfront, which can save you money in the long haul. A fixed-week timeshare, a floating-week timeshare, and timeshare points all come with perks and benefits for owners. You've come to the right place if you're wondering what is a timeshare and how does it work?
What Is A Timeshare?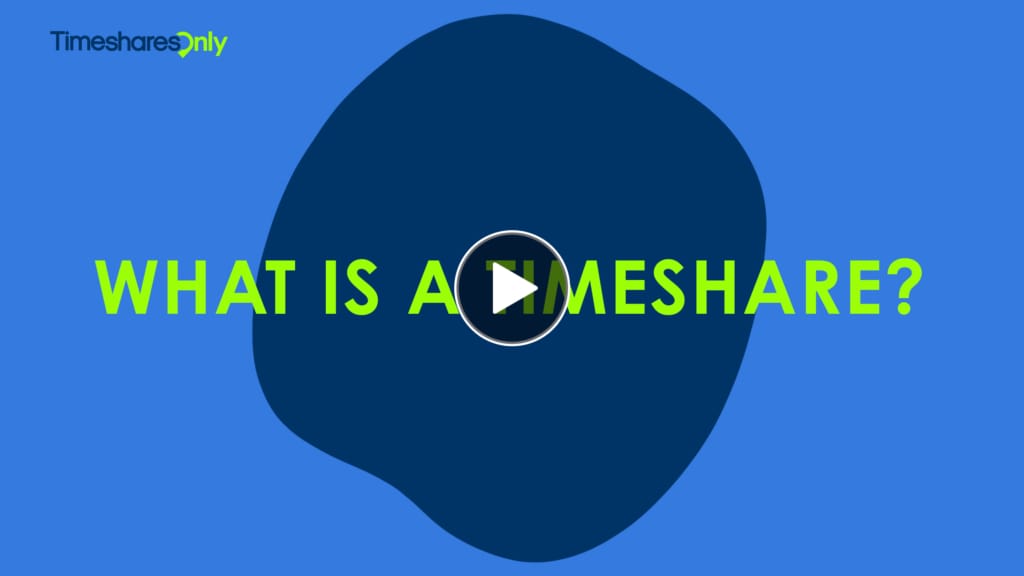 Understanding the different types of timeshares is essential to understanding how they work! There are many options available, so it can be difficult to decide which is right for you. Check out the video to the left for a brief overview of timeshares.
Let's start with the basics: what is a timeshare? Also called "vacation ownership," a timeshare is a resort or vacation property split into shared or fractional ownership. This ownership is usually in weekly increments. Most shares today are with large corporations like Wyndham, Marriott, or even Disney. These hospitality brands offer owners a travel club membership style, providing flexibility and customization for vacations.
According to the American Resort Development Association, "timesharing" is defined as shared ownership of a vacation property, which may or may not include an interest in real property. A timeshare allows owners to have an increment at a time in which they can use their shared ownership. These increments are normally one week but vary by timeshare company and resort. Basically, you are sharing a unit with others but "own" an assigned week.
There are a few influential people that give timeshare ownership a bad rep, but satisfied owners and statistics collected by ARDA's AIF Foundation disprove opinion. According to a study by ARDA International Foundation, in 2020, the sales volume of timeshares was at $4.9 billion, and in 2021 rose to $8.1 billion. Then in 2022, it hit 10.5 billion in sales. The timeshare industry has experienced colossal revenue growth since the world opened up, and travel has become an option. So, the timeshare industry took significant strides to return to normalcy in the last few years.
How Does a Timeshare Work?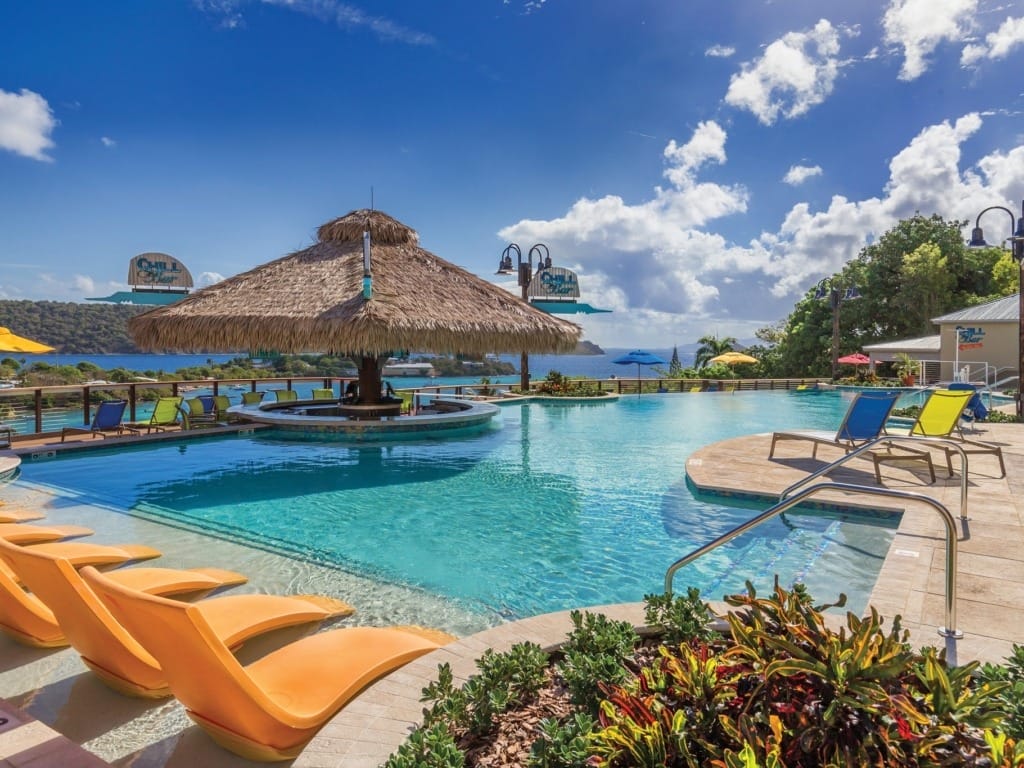 Now that we covered "what is a timeshare," we can explain how they work. If you're a timeshare owner or looking to buy a timeshare, you must become familiar with your vacation ownership brand because each one works differently. Each timeshare company may offer different options for owners.
The way timeshares work has evolved over the years. Previously, timeshares worked by giving owners a fixed week at their resort every year. Today, the best vacation clubs and brands offer a points-based system that allows for greater flexibility and freedom.
Fixed Week Timeshares
When timeshares first came into popularity in the United States, families would buy a one-week increment at a timeshare property, and even a specific unit, that they could use during that time every single year. With a fixed week timeshare, the week number never changes. Usually, weeks have a number that starts in the first week of January and continues through the last week of December. Depending on the resort or developer, the weeks will generally begin with a check-in date on Friday, Saturday, or Sunday.
Some benefits of a fixed-week share include not having to plan ahead to make reservations, and you have a guaranteed time every year. Moreover, you can rent your timeshare out fairly easily if you own a "valuable" week during a popular holiday or high season.
See Timeshare Weeks Calendar for 2022-2023!
Floating Week Timeshares
Floating week timeshares offer a bit more flexibility for owners over fixed weeks. A floating week allows owners to reserve any week throughout the year on a first-come, first-served basis. Some floating weeks are restricted by season and can only be used during a specific span of time or season during the year. For example, owners can use their summer floating week during any week that falls within the resort's summer dates.
Points-Based Timeshares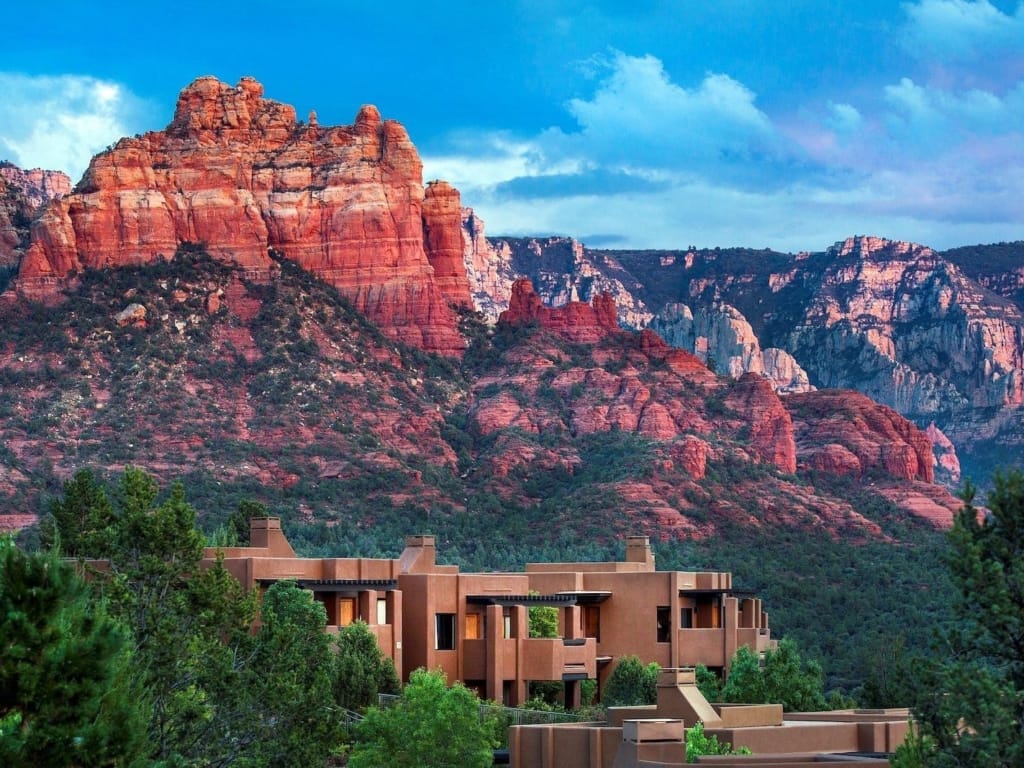 The most popular type of timeshare ownership today is the points-based timeshare. Multiple vacation clubs offer variations of points-based timeshares. For example, WorldMark by Wyndham is a pure-points membership, meaning you buy a specific amount of points that can be used at any of the WorldMark resorts. However, clubs like Hilton Grand Vacations offer owners the ability to convert their fixed week into points for greater flexibility. In this case, the number of points you receive each year depends on the popularity of your "Home" resort, unit size, season, and more.
Each year, owners receive their annual allotment of points. This allotment gives owners flexibility and control of when and where they book, with access to hotels and resorts of all sizes, during different seasons, and for varying lengths of time.
Timeshare Seasons
In the case of a floating week or points-based timeshare, you will want to pay special attention to your club's seasons. Timeshare seasons are designated periods of the year that identify high and low seasons in popularity. Every brand uses different naming conventions, such as "Gold," "Red, or "Silver." Your floating week might be designated to use in only one season, and you may need to plan ahead to get the dates you want if your season is highly popular.
Different Types of Timeshare Contracts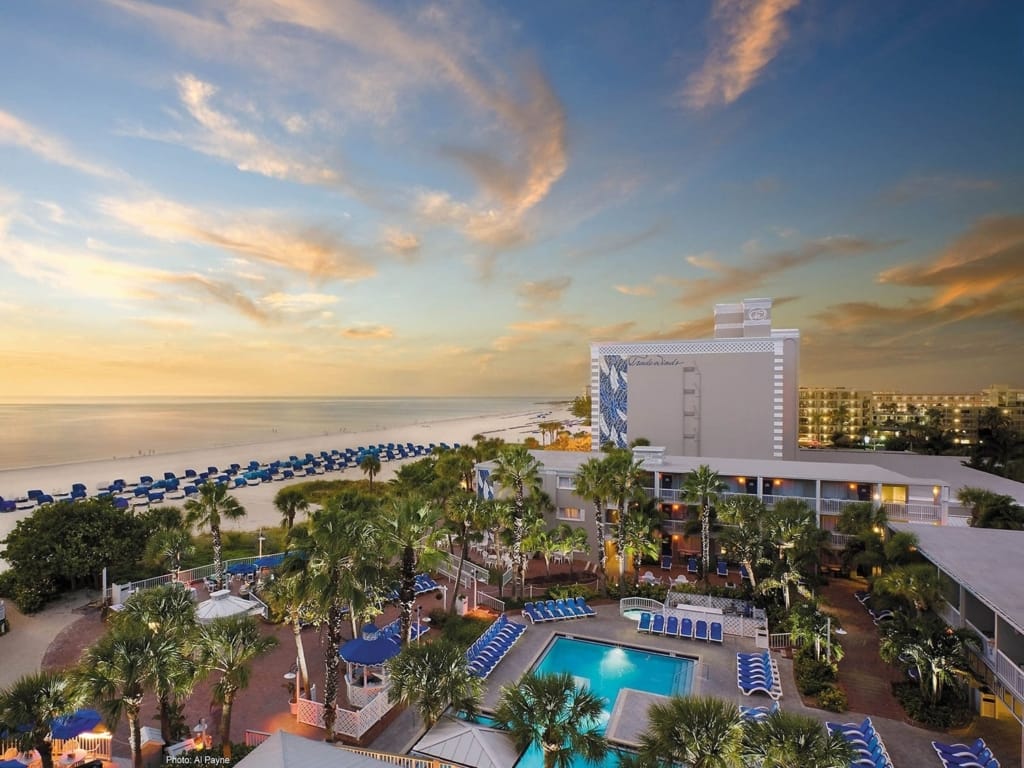 Besides the different ways a timeshare works, there are multiple types of contracts to be aware of. Additionally, the type of contract you purchase can vary based on your resort's location or brand.
Deeded Timeshares
A deeded week contract means the resort/unit is evenly divided between all owners. Typically, each owner has a specific week (a fixed week) when they can use their slice of ownership. A deeded property has the same rights of ownership accorded to it as any deeded real estate would. The owner owns it in perpetuity and may sell, rent, bequeath, or even give the property away.
Right to Use (RTU) Timeshares
You'll typically find Right to Use contracts (also known as RTU timeshares) in international destinations like Mexico. This is because, legally, an international resident cannot own real estate in a different country they are not a citizen of. A right to use contract grants owners the "right to use" their timeshare for a specific period of time, and when that time frame ends, the contract or ownership expires. You can find RTU contracts that last between 30-99 years. After that, the resort management holds the actual ownership of the resort property. When the lease is up, the right to use will generally terminate and return to the resort.
Leaseholds
A great example of a leasehold timeshare is Disney Vacation Club. When you buy a Disney Vacation Club timeshare property, every contract for one resort will have the same expiration year. This is because DVC "leases" the land from Disney Vacation Development to build their resorts on. It's similar to a right-to-use contract because once the contract expires, the owner no longer owns a piece of the resort.
Biennial and Triennial Timeshares
Some timeshares allow for annual usage every year, while a biennial timeshare offers usage every other year. A "use year" is either even or odd, depending on whether the year ends in an even or odd number. There are also triennial contracts as well, which means you can use your ownership every third year. The benefit of this type of timeshare is they are less expensive to buy and maintain.
Why Do People Buy Timeshares?
Timeshares offer so much more than a typical hotel stay. Just the difference in space is incomparable. Typically, a hotel room is simply a bed or two, a tiny common area, and a small bathroom. A timeshare vacation is basically like a home away from home. When you buy a timeshare, you get private bedrooms, large common areas, a kitchen, and often a balcony that offers a scenic view.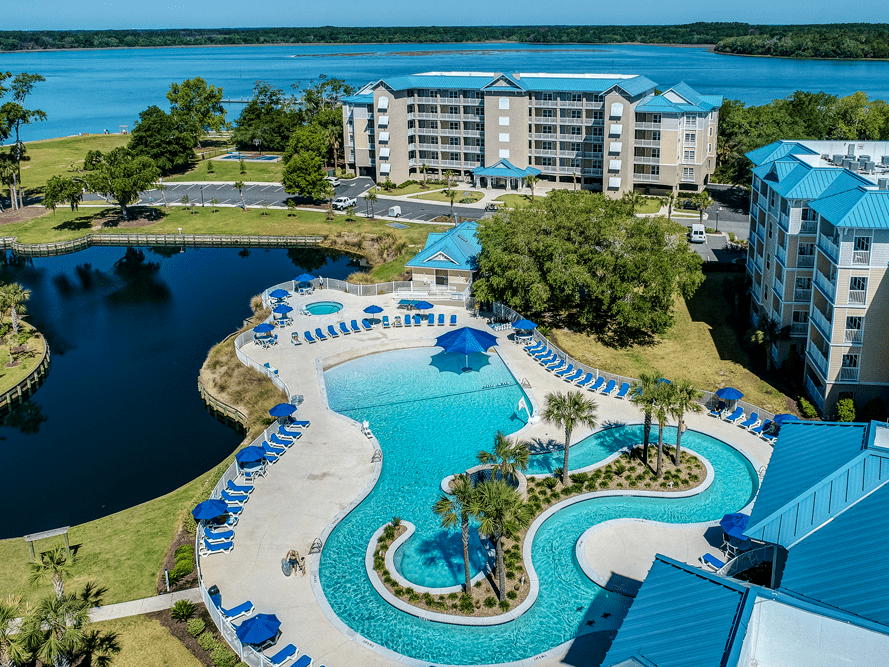 While the accommodations and amenities of a timeshare resort outweigh that of a hotel or Airbnb, timeshare buyers also enjoy the savings associated with ownership. Our Savings Comparison Calculator features the savings you can achieve on every timeshare posted for sale on the resort marketplace. With these shares, you are paying for tomorrow's vacations at today's prices and can guarantee vacation time. In addition, you can rent your points or week out to cover annual maintenance fees if you don't use them.
Another reason why people buy timeshares is that they are usually located in the most popular vacation destinations in the world. For example, Disney Vacation Club has the most desirable family-friendly destinations in Orlando, California, Hilton Head and more. Other brands like Wyndham or Marriott are splayed out even further across the globe, making them popular for world travelers. A timeshare offers you the option of where you actually want to vacation. 
Learn more: Timeshare Pros and Cons No One Talks About!
Timeshares Vs. Hotels Vs. Airbnb
As we mentioned before, timeshares offer more space and amenities than a typical hotel room. On average, the standard size of a hotel room is less than 400 square feet. Compare that to the average timeshare unit size of 1,030 square feet, and you will be able to see the difference. With so much additional space, families can stretch out and enjoy privacy while on vacation. These units also have fully-equipped kitchens, so you can buy local groceries and cook in your villa. Timeshares also have washers and dryers in most units, giving you the ultimate convenience during your stay.
You might be considering sticking with Airbnbs, as these can afford you some of the same benefits as home. However, timeshare resorts offer more than spacious units. Properties like Orange Lake Resort in Orlando have on-site restaurants, golf courses, lazy rivers, and even waterparks. Unless your Airbnb is located in an expansive community or offers these amenities, you are essentially just paying for the space. Not to mention, you won't receive the same standards of customer service such as having a concierge or security.

What is a lockout or lock-off unit?
A lockout (or lock-off) is a timeshare unit that's like a condo or adjoined hotel room and can be divided into two separate sections. The owner of these units then has the option of renting them out separately or together. Basically, it means that you could "lock the door" in between the units. It is excellent for privacy reasons if you are traveling with other guests.
Renting a Timeshare
No surprise, you can rent a timeshare in a world where almost anything can be rented. Vacations with timeshares are incredibly memorable and unique. When you aren't sure whether you want to own one yet, renting is the best way to give it a try it before you buy it. We have timeshare rentals available for rent. Check them out and place an offer or call us for more information.
Vacation Exchange
Having the option to stay at the same resort each vacation appeals to some people. It allows them to make the resort their home away from home. Timeshares allow you to explore new places year after year and let you revisit your favorites time and time again. However, if you want to explore new locations on each vacation, there are plenty of options. Many resorts are affiliated with exchange companies such as Resort Condominiums International (RCI) and Interval International (II). These allow you to trade your week for another resort for a small fee.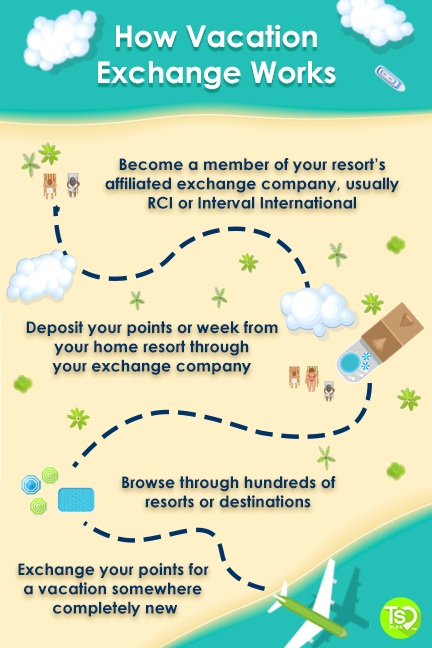 Third-party timeshare exchange companies like RCI or Interval International offer timeshare owners the ability to exchange with a massive network of other owners.
Most timeshare companies are affiliated with either one or the other, and some are affiliated with both. Make sure to check with your resort beforehand. As an owner, you can sign up for an RCI or Interval International membership and begin taking advantage of their vacation opportunities.
Your ownership will be converted into a new points system with its own seasons and demand. Owners can use their exchange points to book at thousands of hotels and timeshare resorts worldwide. These vacation exchange programs also let you redeem your points on cruises, excursions, high-adventure trips, airfare, car rentals, event tickets, passes to popular attractions and so much more. With all the options vacation exchange offers, research is important to understanding how timeshares work.
How Much Does a Timeshare Cost?
While you might only spend less than a few hundred dollars per night for a hotel room, a timeshare can cost several thousand dollars up-front. However, what you're paying for is a lifetime of vacations to use over the course of dozens of years. As a result, the average savings you can take advantage of is typically thousands of dollars.
In 2022, the American Resort Development Association reported that, on average, the typical timeshare costs $23,940. This means that a timeshare is a great way to save money over time compared to potentially spending thousands of dollars each year on hotel rooms.
Timeshare Maintenance Fees
Besides the initial cost of a timeshare, you must also consider the annual timeshare maintenance fees. Maintenance fees are required annual payments that are due to the resort or HOA, and they go towards resort upkeep and maintenance. On average, annual maintenance fees can cost $1,120 per year, depending on how many points you own, your unit size, resort popularity, etc.
The Resale Market
What many people do not think of when they buy a timeshare is the timeshare resale market. Timeshare resales are sold by owners that no longer use their points or weeks and are looking for someone to take it off their hands. You can find timeshare resales available at a fraction of the cost compared to purchasing directly from the developer.
How to Buy a Timeshare
If you're attracted to the amenities, destinations, accommodations, and savings that come with vacation ownership, check out What You Need to Know Before Buying A Timeshare. There are a few things to keep in mind before signing on the dotted line, so do your research. When you are ready to buy a timeshare, it's simple. Many families will attend a timeshare presentation at a resort they're staying at. You can find these tours ahead of time if you know you are staying at a timeshare resort or nearby.
Download The Ultimate Guide to Vacation Ownership
Before you buy a timeshare, download our free e-book that covers everything you need to know.
Timeshare Resale Vs. Resale
The Best Vacation Clubs
How to Buy a Timeshare
How to Get Financing
You can also browse the timeshare resale market and find units for sale at the most popular resorts and destinations. It's easy to search by destination, resort, points, weeks, and more. When you find a timeshare for sale that you like, simply make an offer. Our sister company, Fidelity Real Estate, will reach out to solidify the details and assist in the closing process.
Best Vacation Ownership Companies
Before you buy a timeshare, make sure you look into which timeshare company you want to own with. The top timeshare brands have their own benefits and systems.
Top Destinations
Timeshares are often associated with resorts in beach towns, and you would not necessarily be wrong! Nowadays, it is easy to find timeshare rentals just about anywhere. Timeshare resorts are available in major cities like New York and San Francisco. In terms of choosing a resort, there are numerous options to choose from in multiple locations. Before you buy a timeshare, look at this list of the top timeshare destinations. According to ARDA's AIF State of the Industry Report for 2022, 24% of all timeshare resorts are in Florida.
| | |
| --- | --- |
| State | Percent of Resort |
| Florida | 24% |
| California | 9% |
| South Carolina | 7% |
| Hawaii | 6% |
| Nevada | 4% |
Some of the top destinations for timeshares can be found in Orlando, California, Hawaii, Myrtle Beach, Las Vegas, Hilton Head Island, and more.
Can You Sell a Timeshare?
Owning a timeshare, whether it's a fixed week timeshare or points, is a big responsibility. Timeshare is not an investment and is not treated like traditional real estate. Therefore, when a lifestyle change happens, or vacation ownership is simply not being used like it used to be, it may be best to find a way out of it. Fortunately, there are safe ways to get out of your timeshare contract, and selling is an option.
If you are thinking of getting rid of your vacation ownership, the first step is to contact your resort or developer. Companies like Wyndham, Hilton Grand Vacations Club or Holiday Inn Club Vacations have timeshare owners' best interests in mind. These companies are also members of ARDA, the American Resort Development Association. ARDA represents vacation ownership and resort development industries, promoting growth and advocacy. Members of ARDA adhere to strict guidelines and Ethics Code in order to be recognized by the organization.
Your vacation ownership brand will guide you through several different options in regard to getting rid of your ownership. They also commonly refer owners to reputable companies that will help owners sell a timeshare.
Timeshare Scams to Be Aware Of
There are many options to get out of your timeshare; however, a "timeshare exit team" or "timeshare exit company" that advocates strongly against timeshare is a red flag. If a professional advises you to stop paying your maintenance fees or asks for huge up-front fees, take warning, especially if they are not recognized by ARDA.
When you are selling your ownership, it's essential to be aware of these timeshare resale scams. In short, you should never stop paying your timeshare maintenance fees or dues, and you should also never pay thousands of dollars upfront to any resale or exit company. Failure to pay yearly maintenance fees can have a negative impact on your credit.
Do You Already Own a Timeshare?
If you're looking to sell your timeshare, consider reaching out to Timeshares Only for help. Timeshares Only is a Member of ARDA with an A+ Rating on the BBB as an Accredited Business. Give us a call at 1-800-610-2734 or email us at info@timesharesonly.com to get started.