Ready to say goodbye to your timeshare? Whether it's because your maintenance fees have started piling up, or you've had a change in your lifestyle, many timeshare owners decide they no longer want their ownership. If you're one of the people wondering how to sell a timeshare, you can rest assured it's easier than you might think. We'll guide you through the process of how to sell your timeshare ownership, all while staying safe through the resale process.
According to the American Resort Development Association (ARDA), more than 80% of timeshare owners express satisfaction with their vacation ownership. So it may come as a surprise that there is a thriving secondary market of people selling their timeshares. Although vacation ownership is meant to be a lifelong product, sometimes it just doesn't make sense to keep holding onto it. The good news is that the timeshare resale industry has so many options for timeshare relief. Learn your different options for selling responsibly.
Should I Sell My Timeshare?
Before you consider selling your timeshare, there are a few things to keep in mind. The "value" of your timeshare comes from using it, and if you are not using it to its fullest potential, you may not be getting much worth out of it. Most owners love their timeshares and don't want to see them go. Here are a few things you can use your timeshare for when you're not staying there.
Use A Vacation Exchange Network
Some timeshare owners have seen it all at their resort or within their brand's inventory. This is where vacation exchange comes in. Your brand or resort is likely affiliated with either RCI or Interval International. These vacation exchange networks allow timeshare owners to trade their timeshare points or weeks for vacations at thousands of other resorts worldwide. RCI and Interval International also have extra benefits, such as cruise vacations or airfare discounts. If you are looking to vacation elsewhere, why not trade your ownership before looking at how to sell a time share? After all, you already own it!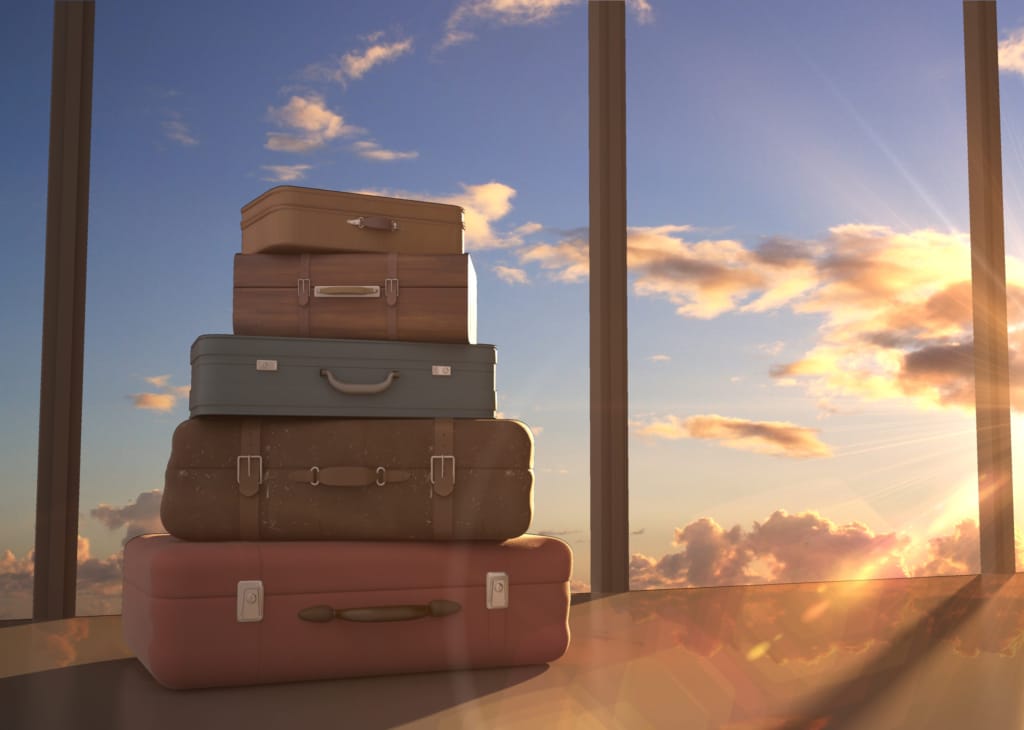 Gift Your Timeshare
If you simply aren't using your timeshare every year, gifting a trip to a friend or family is a great idea, especially during holidays or as graduation presents. Rather than gifting a tangible item, the gift of vacations brings lifelong memories and incredible experiences. Ask your resort about guest check-ins or gift certificates. Each brand has different rules and stipulations for guest reservations, but they allow guests to use your ownership.
Rent Your Ownership Out
Whether you are not using your timeshare or you are behind on maintenance fees, renting your timeshare out is another plausible option before selling. Our rental specialists can assist with posting your timeshare for rent, and you will receive the proceeds. This can help you cover those annual maintenance fees, and your ownership will still get good use! Contact us today if you want to rent out your points or weeks. You can also contact your resort or developer about their in-house rental options.
Banking or Borrowing Points
Many vacation ownership brands have points-based programs that allow for more flexibility and options with your timeshare. This system normally allows owners to bank or borrow their points for convenience. This means that if you're planning a week-long vacation one year and need a larger villa but don't have enough points, you can "borrow" points from next year. Or let's say you didn't use all of your points for the year and don't want them to go to waste. Owners can also "bank" their points to use for next year.
Can You Sell a Timeshare?
Almost anyone can sell their timeshare, should they choose to do so. Most timeshares are deeded real estate interests, meaning that the owner can bequeath, rent out, or sell their timeshares at their own discrepancy. If you are looking into getting out of your ownership, the best way to do so is by selling, gifting, or asking your developer to take it back. If you advertise your timeshare for sale online, you can also rent it out while waiting for a buyer. There is no way of knowing how long it will take your timeshare to sell. However, owners at your same resort are often looking to add to their ownership for less money. Posting your timeshare for sale online social media or different forums can help put more eyes on your timeshare for sale.
The Best Way to Sell a Timeshare
There are a few different ways you can go about getting out of your ownership. While timeshares were made to be a lifelong product, we understand that life circumstances change and you may no longer want to hold onto it. Our first recommendation is to always reach out to your developer or resort first, as many have in-house solutions for owners.
Wyndham Cares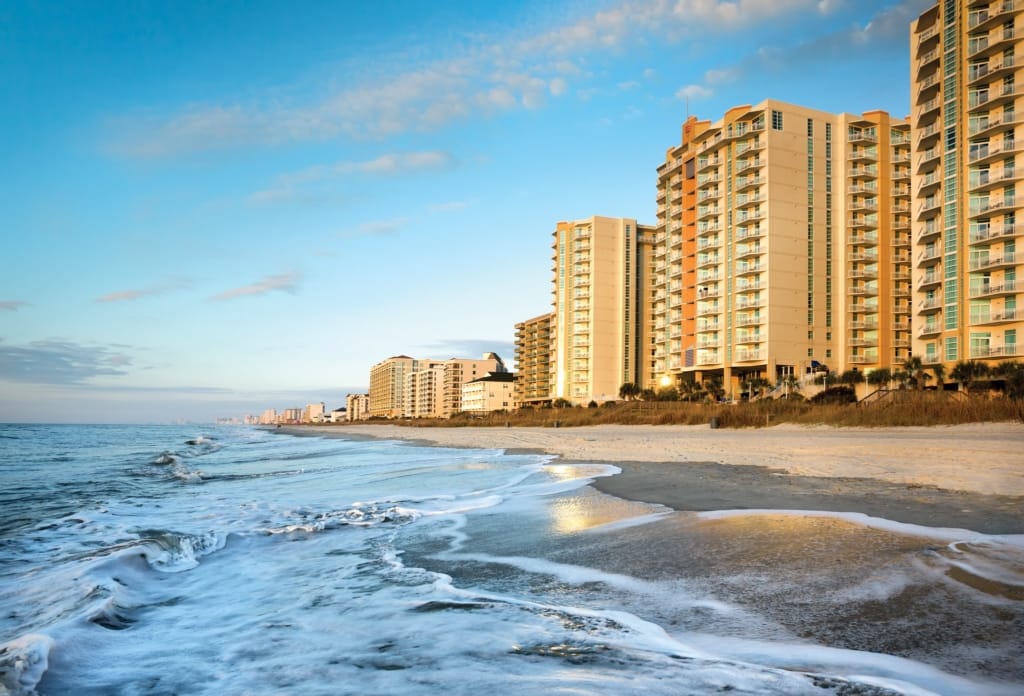 If you're wondering how to sell your Wyndham timeshare, Wyndham has several solutions available. First, you can contact Wyndham Cares for legitimate options directly from Wyndham's representatives. This service can answer any question about your ownership, assist with renting out your timeshare, or help you sell. Depending on your ownership details, they may connect you with Ovation by Wyndham. Ovation by Wyndham may be able to offer an immediate solution to give back your ownership. If you would rather sell your time share, the service can also refer you to a legitimate timeshare resale company.
Horizons by Holiday Inn Club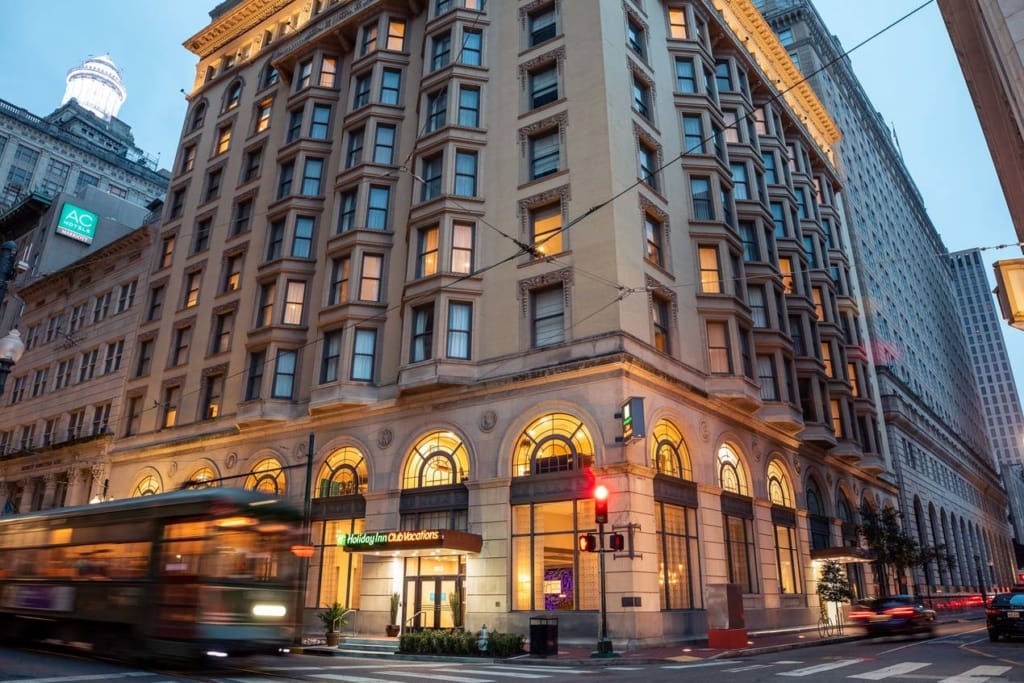 Are you looking into selling your Holiday Inn Club timeshare? Horizons by Holiday Inn Club is here for you. This is Holiday Inn Club Vacations Incorporated's direct program for owners in need of relief. It is a free service that all Holiday Inn owners can turn to when the thought of canceling or selling is on their minds.
Can You Sell Timeshare Back to the Developer?
In some instances, you may be able to sell your timeshare back to your resort or developer. Usually, all maintenance fees must be up-to-date, and/or the timeshare is completely paid off. The best way of knowing if you can sell your timeshare back is to get in touch with your developer or resort, as they will have direct answers to your questions and can direct you the right way.
Avoiding Pitfalls in the Resale Market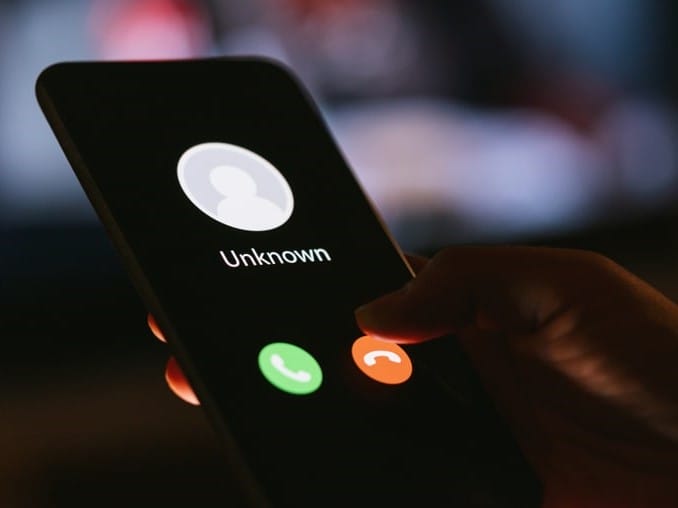 While there are plenty of reputable groups in the resale market, as a timeshare owner, you'll want to be aware of any potential pitfalls you could encounter. One of the most common timeshare scams to be wary of is unsolicited calls from groups that claim they have found a buyer for your timeshare. Many owners receive these calls, but it's actually illegal for any resale company to call you unsolicited. These scammers will often ask you to put some money in escrow which you will allegedly get back after the sale, only to take the money and disappear. If you're ever unsure if you are dealing with a legitimate timeshare company, a good way to avoid timeshare scams is by checking with the Better Business Bureau. The BBB evaluates thousands of businesses and can help you decide if a timeshare resale company is trustworthy.
Timeshare Cancellation Companies
It's very likely that you have seen or heard advertisements to "cancel" your timeshare contract. Unfortunately, timeshare cancellation companies are not always legitimate and have a history of harming owners rather than helping. A group like this may also be known as a timeshare exit company, and these companies will offer advice like saying you should stop paying your timeshare maintenance fees, which you should never do unless you can confirm the timeshare is out of your name. Additionally, you cannot simply cancel your timeshare unless you are still within your rescission period. Learn more about timeshare cancellation companies on our blog, and keep up with the latest timeshare wins against exit companies. Speaking of timeshare cancellation companies, also known as timeshare exit companies, let's talk about organizations you can look to for relief, as well as the risks that come with exit companies.
Learn More: Timeshare Exit Scams All Owners Need to Know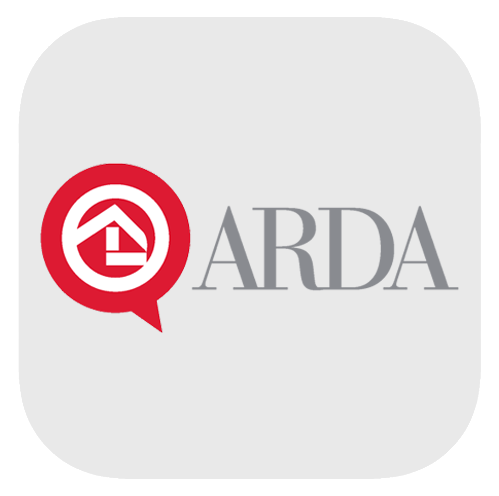 The Coalition for Responsible Exit
Should you have any questions or concerns about who to turn to for relief, we recommend visiting ResponsibleExit.com. The Coalition for Responsible Exit was formed by the American Resort Development Association with top developers in order to stand against illegitimate companies and scams. Members of the coalition are also members of ARDA. They uphold a strict Code of Ethics and serve to help protect their owners. We at Timeshares Only are also part of the Coalition of Responsible Exit.
The Coalition for Responsible Exit vs Exit Companies
Timeshare exit teams will tell you that the secondary market is nonexistent (not true, we are right here!) or that they can get you out of your contract (also not true). A timeshare contract is similar to the one you have for your primary home. Can you "cancel" your mortgage because you don't want your house anymore? These exit teams are essentially fraudulent companies playing on the emotions or financial struggles of timeshare owners. They are not overseen by an authority and are slowly being prosecuted for their fraudulent tactics. Some of these lawyers have even been barred from ever practicing law again.
Instead of paying thousands of dollars or ruining your credit score, the safer and more responsible option is to sell your time share with a credible resale company or agent. Start with checking ARDA's Coalition for Responsible Exit. Our blog also has resources and tips on how you can avoid timeshare scams or time share exit teams.
How Can I Sell My Timeshare?
Now that you know what not to do when you are looking for timeshare relief, there are a few different ways of going about selling. You can contact your resort developer first for guidance, as they might have some resale company recommendations.
Working With Timeshares Only
Some of these developers may even refer you to one of our representatives at Timeshares Only. We help owners every day looking to sell their timeshare. By calling 1-800-610-2734 or filling out an online form, a TSO representative will walk you through the steps to post your timeshare for sale.
It's crucial that you know what you own. That way, we can make sure all of the correct and important details are in your advertisement. So gather all the important documents, contracts, and information you have. If there is anything you're not sure of, our representative will be happy to help you find the correct information. These crucial details will aid in bringing the right buyer to your posting so you can get it sold!

The Timeshare Closing Process
Once your timeshare is posted for sale on our online marketplace, hundreds of buyers looking for vacation ownership just like yours can make an offer. Our services make it simple so that a buyer may call us for more information about your posting. Or they can place an offer right on the web page. When we receive an offer, our preferred brokers at Fidelity Resales can take over the rest of the sale.
You may handle the closing process yourself if you get an offer; however, most people don't recommend it. You will have to handle complex negotiations, navigate the Right of First Refusal and transfer funds and ownership. A licensed real estate agent will be the most knowledgeable and can help you through all of this. Fidelity Resales agents can handle the negotiations for you as well as navigate the developer's Right of First Refusal.
When selling a time share, there are details within your contract that state the resort developer has the right to purchase the timeshare back at the same price as the offer or waive their right to allow someone else to purchase. This is also known as the ROFR and can take a few weeks to get a response back.
Once the ROFR is waived, the closing documents are gathered and sent to both the buyer and seller to sign. A timeshare title transfer company is also required for this process, and your licensed Fidelity Resales agent can refer you to one, or you may pick one you trust. But, again, it's important that they are a licensed, reputable company.
There is a lot that goes into selling a timeshare, but our experienced representatives can guide you through every step of the way!
Voyager Pass
While you're waiting for the ideal offer to sell your timeshare, consider joining Voyager Pass. Voyager Pass is a travel club that offers several unique monetization opportunities for owners who no longer use their timeshare property. This one-of-a-kind conversion platform adds value to your existing ownership and can even provide cash to help cover maintenance fees. Voyager Pass works by converting your vacation ownership into credits, which can then be used on discounts for concert and theme park tickets, flights, hotels, and more. Your timeshare resale specialist will walk you through the Voyager Pass Credit system, including how to convert your vacation ownership into Credits, and you'll be able to see the full details of registration. As a result, you can rest assured that you'll be able to make an informed decision about whether Voyager pass is right for you.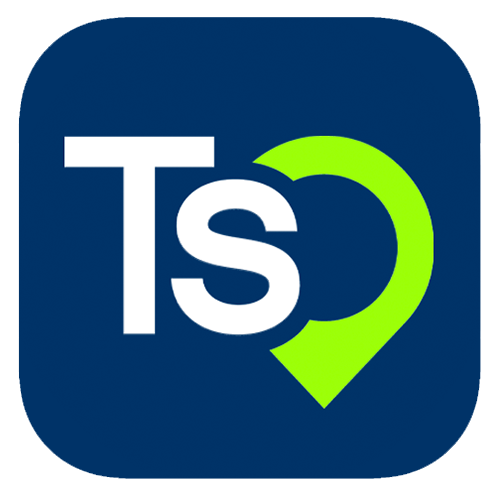 Sell Your Timeshare With Timeshares Only
Now you know how to sell a time share, you can decide if it's right for you. If you don't want to pay maintenance fees or you no longer care for the lifestyle, it may be time to sell that timeshare. Ready to take the next step? Then you're already in the right place! Timeshares Only has been in the timeshare resale business for over 25 years. Plus as a member of ARDA, we follow a strict set of guidelines to help keep you safe. If you'd like to get started, feel free to fill out our form, give us a call at 1-800-610-2734, or email us at info@timesharesonly.com.