With an easy transaction, you can visit resorts outside your network without buying another timeshare week or more points. How is this possible? With vacation exchange networks like Interval International, timeshare owners can travel the world while saving money! Interval International, known as II, is one of the biggest vacation exchange companies in the world. II is affiliated with top timeshare brands, giving members access to destinations across the globe. So, set aside some vacation time and see how Interval International can help you travel the world.
Who Owns Interval International?
Interval International is owned by Marriott Vacations Worldwide. As one of the most trusted timeshare companies in the business, Marriott brings its signature convenience and customer service to Interval International. Frequently referred to as II, this expansive network began in 1976 as a way for timeshare owners to trade their week at their home resort for a week at another. Since beginning in Miami, II has grown to over 14 offices worldwide to date.
How Does Interval International Work?
Timeshare owners have the option to exchange their vacation ownership through networks like Interval International. II is one of the top exchange companies in the world of vacation ownership. If you're new to timeshare or exchange, don't worry. Vacation exchange is simple. You trade the timeshare you own (whether owned as a week or points) for a different one.
"Are Timeshare Resale Owners Eligible To Join Interval International?"
No matter if you buy timeshare resale or retail, you have the option of joining an exchange network. Additionally, some timeshare brands have internal exchange networks. This means you can visit different resorts within the same brand!
Learn More: Exchange Your Timeshare with Interval International Cruises
Interval International Vacation Exchange Network
Before you can exchange with Interval International, you must own a timeshare and become a member. After this, you can trade your timeshare. Exchanging included, there are many great reasons why people still buy a timeshare.
Today, II's network brings vacation exchange services to over two million families with over 3,200 resorts in 80 nations worldwide. The selection of resorts to visit is numerous, which is a top reason why people find their Interval International membership worth it. If you value your yearly vacations and want to travel to new destinations, then II is perfect for you.
Learn More: How To Use Interval International Flights
Are There Fees To Use Interval International?
There are fees that apply to an Interval International membership and each transaction made, but the opportunities are incredible. For example, if you own a timeshare in Myrtle Beach and you find one in Aruba you want to visit, II will help you exchange your week for the one in Aruba. This depends of course on the availability of resorts on the exchange network (the place where the timeshares for trade are).
Flexchange with Interval
Even if you've had an Interval International membership for a while or are a brand-new member, Flexchange reservations are a great option for those who like to travel spontaneously. When a member cancels a booked trip, other members have the opportunity to take that trip through Flexchange.
Request a vacation exchange from 59 days to 24 hours before check-in through Flexchange. With Flexchange by Interval, travel on the fly has never been simpler. Interval International Flexchange is available to all members. By owning an II-affiliated brand, you can exchange your timeshare for vacations worldwide. Once you become a member of II, there are a couple of ways to get started. One is to Deposit First and the other is to Request First.
Interval International Getaways
Interval International members have access to Getaways and resort accommodations available with a low-price guarantee. There is no exchange required to book these trips! There are endless resort location options available through Getaways. These special offers are only available for a limited time, so don't wait to book if you see a trip you're interested in.
Deposit Your Timeshare
Through Deposit First, there is often more flexibility for Interval International members. Members can deposit their timeshare first when they are positive they want to exchange their week. With a four-year travel window, you can feel confident in your decision to deposit your week or points.
Request Your Reservation
Some owners are unsure whether or not they want to give up their points or week for another one ahead of time, and that's okay. Fortunately, with your Interval International membership, you can always use Request First. By doing Request First, you can put in a request for the vacation you want up to two years before. It's recommended that points-based members use Request First on Interval International so that they can visit the destinations they desire.
Interval International Vacation Exchange Confirmation
Once you've selected your resort, reviewed the resort information, and provided your payment information, you'll receive a confirmation number on the "Transaction Complete" page. Then, when your home resort has verified the week you exchanged, II will send a confirmation certificate to you via e-mail or standard mail.
Interval International Login
Are you looking to do these steps but forgot how to log in to your account? No worries, simply look at the top of the homepage and enter your old Login ID or Membership number and Password, then click Sign In. You'll be prompted to create a new password. Your password must be a minimum of eight characteristics, contain at least one letter and one number, and have no spaces. Your password cannot match your Login ID.
Interval International Booking Windows
Knowing how far in advance you can book a getaway is one of the most important factors in vacation planning. The time period in which you can book at a resort is different depending on the type of exchange options you choose. So, vacationers will gain access at a different date depending on how they plan on exchanging. Be aware that standard exchange and ShortStay Exchange have a larger window than booking ShortStay Getaways.
Here are the booking windows for planning vacations with Interval International.
| Vacation Type | Reservation Window Opens | Reservation Window Closes |
| --- | --- | --- |
| Interval Vacation Exchanges (7 consecutive nights, except for exchanges in Japan) | Up to 2 years before check-in date | 1 day before check-in date |
| Interval ShortStay Exchanges (1 to 6 nights) | Up to 1 year before check-in date | 1 day before check-in date |
| Interval Getaways (7 nights) | Up to 18 months before check-in date | 1 day before check-in date |
| Interval ShortStay Getaways (1 to 6 nights) | Up to 6 months before check-in date | 1 day before check-in date |
| Hotel Exchange (1 to 28 nights) | Up to 1 year before check-in date | 3 days before check-in date |
Interval International Member Levels and Benefits
Not only do Interval International members get access to an unforgettable vacation experience through exchange, but they also get some exclusive perks. So, what is the difference in perks for each level of membership?
Standard Interval International Member Benefits
Every member of II gets to enjoy perks beyond exchanging for a trip to a new destination. These member benefits include the ability to book flights, car rentals, cruises, and sightseeing tours through II. All Interval International members are eligible to enjoy these perks.
Interval Gold Membership
Members who upgrade to an Interval Gold membership get more benefits and trading power. Gold members get discounts on Getaways, advanced dining reservations, tee times at prestigious golf courses, and VIP Concierge. Plus, so much more!
Interval Platinum Membership
With an Interval Platinum membership, members get all of the perks of Gold status and then some. These additional benefits include priority Getaway viewing, so you can be the first to know what vacations are available. Plus, you'll have a complimentary Priority Pass airport lounge membership, so you'll have access to more than 1,300 airport lounges in more than 600 cities in over 140 countries. Platinum members also get up to five free Guest Certificates. This means that members can share their vacations with loved ones, who can stay as guests at an Interval resort.
Disney Vacation Club Now Affiliated With Interval International
As of January 1, 2022, Disney Vacation Club (DVC) became an affiliate of Interval International. This means that owners who are both DVC and RCI members can no longer make vacation exchanges with RCI. DVC owners will now have the opportunity to start an Interval International membership. Membership programs will expand DVC owners' options for travel.
Interval International Resorts
You may or may not know this, but Interval International actually does not own any resorts. However, there are plenty of resorts that are affiliated with this awesome exchange company. In order to become II-affiliated, resorts are checked for quality to make sure their accommodations are up to par. Interval strives to bring its members amazing resorts with amazing quality.
Top Interval International Resorts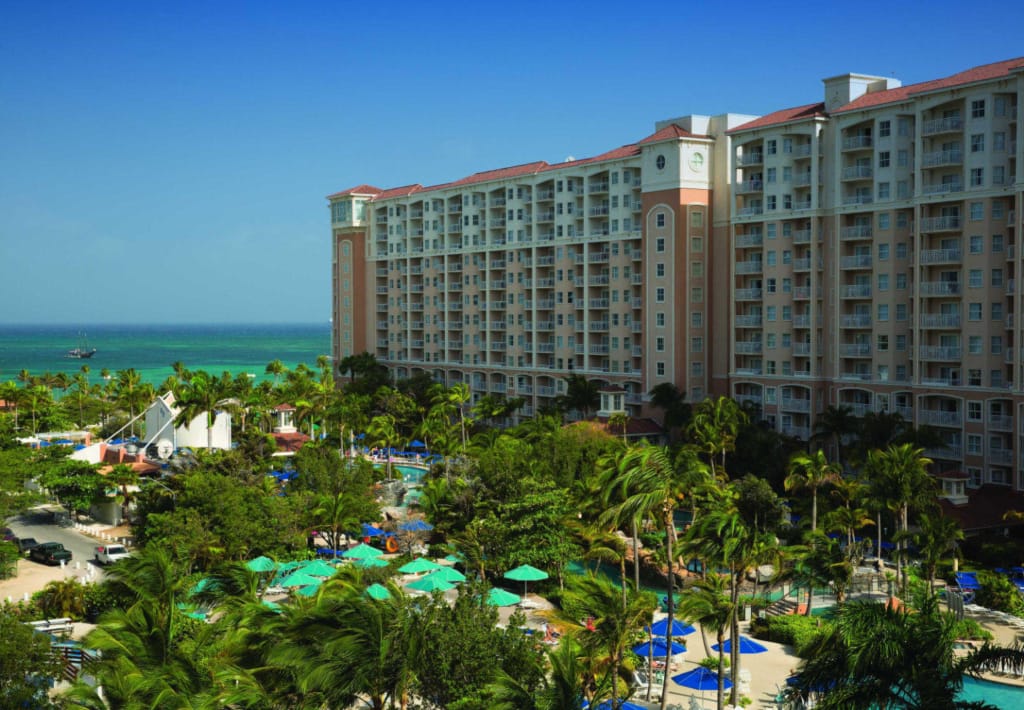 If you aren't already a timeshare owner but would like to experience the other benefits that come with II, these Interval International-affiliated resorts are a great place to start. Each of these world-class timeshare resorts holds valuable trading power but also provides incredible amenities as well as accommodations.
Brands
Below are the major timeshare brands that use Interval International exchange. Remember: just because a resort developer makes the list, does not mean your individual resort participates. Also, this is not a complete list.
Before buying a timeshare or planning a trip, be sure to call the resort and ask if they are II-affiliated. Each year Interval sends out a resort catalog for browsing available properties. Additionally, with a membership, you can view resorts online with your Interval International login.
List of Locations
Members can vacation in amazing destinations with Interval International by trading their timeshare weeks or points. You'll find stunning timeshare resorts or hotel accommodations to trade for in destinations around the world. A few include:
Want To Sell Your II-Affiliated Timeshare?
Being eligible to join Interval International can actually add value to your timeshare's worth! Being able to trade your week or points for a stay at different destinations worldwide is certainly an asset if you're looking to sell your timeshare.
Vacation Ownership
If you are looking to buy or sell your vacation ownership, look no further than Timeshares Only. Our company is happy to help assist you and make this process as seamless as possible. Our trusted associates can provide additional information about timeshare ownership. So, feel free to contact us at info@timesharesonly.com or at 800-610-2734, if you have any questions.