While timeshares can provide you with a lot of great memories and act as a home away from home, there can be many reasons for you to explore options on how to get out of your timeshare. Some families facing financial hardship may not be able to keep up with the annual fees, or a health concern is keeping you from vacationing the same way you used to. So what do you do? If you want to get out of a timeshare (without ruining your credit) there are a few options you should be aware of.
How to Get Out Of A Timeshare
Finding the best way how to get out of a timeshare may feel difficult. Understandably, timeshares are usually bought with the intent to own them for a lifetime. So, if the time comes that you're ready to get out, the search for answers can seem daunting. Luckily, we know ways how to get out of a timeshare. Most of them require a little bit of work on your part, like calling your developer or finding a legitimate resale company.
When looking for options to get out, remember that if you miss payments on your maintenance fees or loan, it can hurt your credit score. This is something we want to avoid so it won't affect any big purchases you make in the future. Let's dive into the most common ways on how to get out of a timeshare—without ruining your credit.
1. Talk to your developer about buying back your property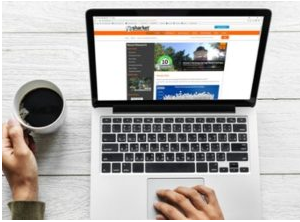 Some developers and resorts may be willing to work with you on buying back your ownership or allowing you to give it back to them. There is no guarantee, but it is worth seeing what you are able to find out with a quick call to your home resort.
Most of the best vacation clubs and brands in the industry are Members of ARDA, the American Resort Development Association. If you didn't know already, ARDA aims to protect all parties of the timeshare industry—including owners! Your developer or club is likely also a part of the Coalition for Responsible Exit, where you can find your club's recommended resale or exit options.
Wyndham, for example, offers the Wyndham Cares program, which is a free resource to help their owners with questions on where to turn if they need options on how to get out of their timeshare. They also offer Certified Exit—Backed by Wyndham. In some cases, Wyndham will take back your timeshare for qualified owners.
2. Gift your timeshare to a family member or friend
Instead of getting out of your timeshare by selling it or giving it back to the developer, you may have someone in your circle that wants it! Millions of families love their timeshares because of their flexibility, supreme accommodations, and outstanding experiences. Give the greatest gift of all with vacations to a friend or family member. Keep in mind, if a loved one takes over the ownership they will also be taking over the payments as well.
3. What about canceling your ownership?
There are services out there where exit teams will work with you and the developer to cancel your timeshare. While they promise to help you, it can be tricky to know which companies to avoid. What's more, many cancellation companies will tell you that they will take over the payments of your timeshare and this might not be true. ARDA's Coalition for Responsible Exit warns against stopping payments if an exit company recommends you do so. As a result of not making payments, your credit will be harmed. Keep this in mind when speaking to a cancellation company.
The only way you can really get out of your timeshare by cancellation is if you are within the rescission period. This can vary from state to state, but the timeshare rescission period is typically within the first days or weeks of you purchasing a timeshare from the developer. During this time, you would be able to cancel the contract and get out of the timeshare ownership if you changed your mind.
4. Post your timeshare for sale
As we return to a new normal and vacations are back, there are more families and buyers than ever before with a hunger for travel. As hotels are being massively impacted by inflation with high rates and sold-out nights, timeshares have proven that they are the better option. People are more interested now than ever in vacation ownership—one of the many reasons to look into selling. In any event, you can rent your timeshare while you wait for someone to buy it. In 2021, over $2.2 billion was generated in rental revenue in the United States according to ARDA's AIF report. If you're looking to get out of your ownership, selling is an option.
Get Out Of Your Timeshare With Timeshares Only
The team at Timeshares Only can help you begin the process to get out of your timeshare. We have been helping owners sell their timeshares for over 28 years. To talk to someone now, call 1-800-213-7733. Or, fill out the form below to get started. We can help you post your timeshare for sale and market it to potential buyers.