With such a high rate of owner satisfaction, it might be surprising to know that there are vacation owners looking to exit or get out of their timeshares. Many owners enjoy their timeshares for years before deciding to pass on their property to another owner. Sometimes an owner's financial or family circumstances change, and their vacations follow suit. If you find yourself in a similar situation, there are exit options to get out of your timeshare agreement safely and legally.
What is Timeshare Exit?
Timeshare exit is a term commonly used by timeshare exit companies, but in general, it is for owners looking for a way out of their timeshare. There are multiple ways to exit your timeshare. Some of these timeshare exit strategies can include selling your timeshare on the resale market, giving it back to the developer, as well as gifting it to a friend or family member. Some timeshare cancellation companies claim they can get you out of your timeshare by canceling your contract. In reality, many of these timeshare exit companies are harming owners more than helping them.
Timeshare exit teams will charge thousands of dollars in up-front fees and tell you that you're off the hook paying timeshare maintenance fees. Many owners fall prey to their scam because they offer a money-back guarantee. Not to mention, they are endorsed by sponsored celebrities that also advocate for their practices. Before spending thousands to exit your timeshare with an exit company, be sure to read the fine print. Many times, a successful "exit" means foreclosing on your ownership. This not only hurts the resort, but it also goes on your credit report and harms your credit.
Timeshare Exit Options
If you need to get out of your timeshare, there are many timeshare exit options out there. The best strategy is to avoid timeshare exit scams and cancellation companies. They might not have your best interests in mind. Legitimate timeshare exit options include selling it, gifting it to a friend or family member, as well as giving it back to the developer.
Best Timeshare Exit Strategy
When you're looking for how to exit a timeshare, it's best to devise a plan of action. As a Member of ARDA, we want to lead you to the most suitable solution. Our first recommendation is to contact your developer, as they may have in-house exit programs. Programs like Wyndham Cares or Horizons by Holiday Inn are safe and provide honest solutions to protect owners. Remember, developers exist because of your business. In other words, they want to keep their customers happy. Giving your developer a call should play a key role in your timeshare exit strategy.
Avoid Misleading Companies
Vacation ownership, like many other industries, attracts scams from time to time. You can find the latest red flags for timeshare scams on our blog. There are a few things to keep in mind when you decide to exit your timeshare.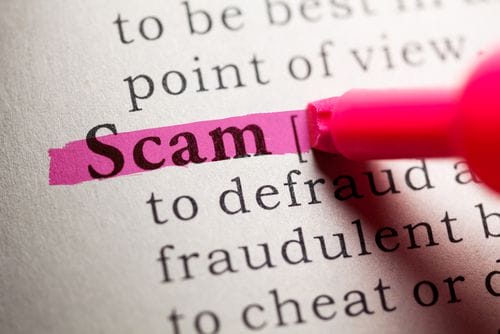 Any company that promises a 100% money-back guarantee sounds like a good idea. However, you should always read the fine print before using these services. Their upfront fees can cost upwards of thousands of dollars, and the money-back guarantee makes owners feel confident in their services. Nonetheless, it's actually challenging to get your money back. Many timeshare exit companies with this claim will only grant refunds after several months (or years) of working on your contract. Their agreements also state that a foreclosure or forfeit of ownership is a legitimate "win." You'll be sacrificing your credit score, as well as the upfront fee you paid them.
You should also never stop paying your timeshare maintenance fees. This is a red flag if a company advises you to stop paying your annual dues. Your maintenance fees are legally binding and must be paid, or you will likely foreclose on your timeshare. This will go on your credit report and can harm your credit standing long-term.
Advertise Your Timeshare for Sale on a Trusted Resale Marketplace
Trusted timeshare resale companies have a great interest in maintaining positive relationships with developers, industry organizations such as ARDA, and their customers. They deal with timeshare resales daily and know the business inside and out. Reputable resellers can even direct you to an affiliated broker that can assist with finding a buyer. Timeshares Only follows a strict code of ethics created by ARDA, the American Resort Development Association. ARDA members are held to the highest standards in the timeshare industry. We also have a maintenance fee relief program known as TO GO. TO GO can offer you cash towards your annual dues while your timeshare is posted for sale on the market.
With Timeshares Only, you will have personalized services to help sell your timeshare. When you contact one of our representatives, we'll walk you through step-by-step and create an eye-catching advertisement on the largest resort marketplace. Our inventory is accessed by a network of real estate brokers and buyers.
Sell Your Timeshare With Timeshares Only
If you want to sell your timeshare, give us a call at 1-800-610-2734.