Sometimes the things we enjoy don't always stay fun for us. Everyone has that one hobby they no longer spend time on, or a kind of food they don't enjoy anymore. If you're a timeshare owner, this might even be true of your timeshare. Maybe you just aren't interested in traveling anymore, or you don't feel the need to visit your home resort. Whatever the reason, you've decided you no longer want your timeshare. In cases like this, the best thing to do is sell or rent it out. With that said, one question probably comes to mind for certain timeshare owners, "Will people really want to buy or rent my WorldMark Marble Falls timeshare?" While a location in Marble Falls, Texas may not seem as popular as one in Orlando there's a lot to love about it. Here are a few reasons why people will love WorldMark Marble Falls. 
Consider Renting Before You Sell
While you're likely thinking of selling your WorldMark Marble Falls timeshare already, you may want to consider renting our your Wyndham timeshare first. By renting out your timeshare, you'll be able to recoup some costs on your maintenance fees for the year while you weigh out your options. That way, if you're still on the fence about selling your timeshare outright, you can still get some use out of it while you're not using it. When you post your timeshare for rent on our marketplace, we'll be able to use our multi-channel marketing strategies to make sure that it reaches the widest audience possible. 
5 Things Buyers Love About Your WorldMark Marble Falls
1. People Will Love WorldMark Marble Falls' Amenities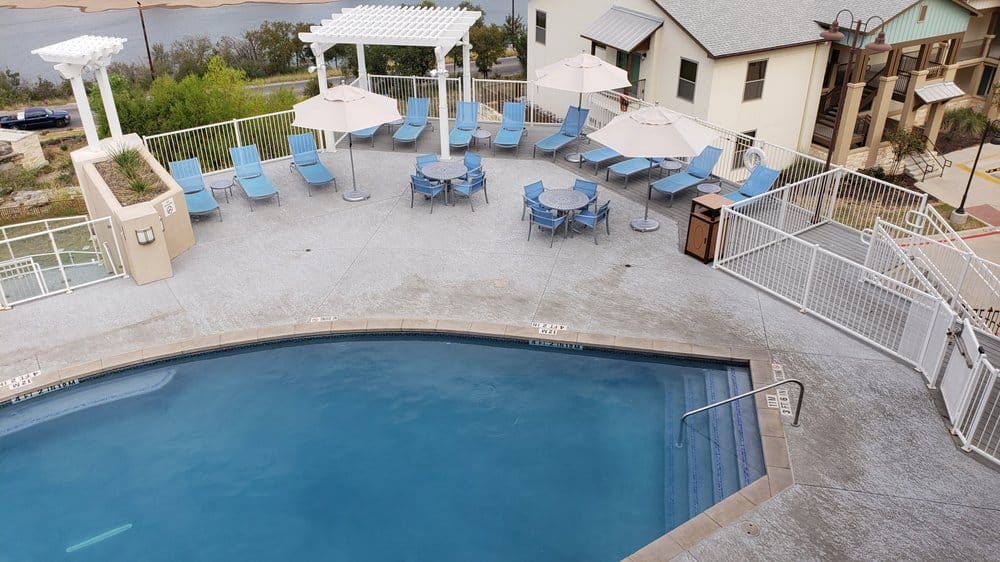 What good is a resort if it's not comfortable? While people can sometimes tolerate a hotel that's only functional, timeshare resorts are meant to be a home away from home, which means they need to have plenty of perks to make their stay as cozy as possible. Fortunately, WorldMark Marble Falls has more than enough amenities for a luxurious visit. Guests will love grilling at the barbecue area before enjoying their meal at the picnic zone. The more active visitors will find plenty to enjoy thanks to the fitness and activities centers. There's also an outdoor pool and hot tub to soak in! Finally, what group wouldn't want to end their day by gathering around the fire pit for a round of s'mores? From the active adventurers to the grill masters, this resort has more than enough amenities to draw in all kinds of travelers.
2. WorldMark Marble Falls' Accommodations Are Great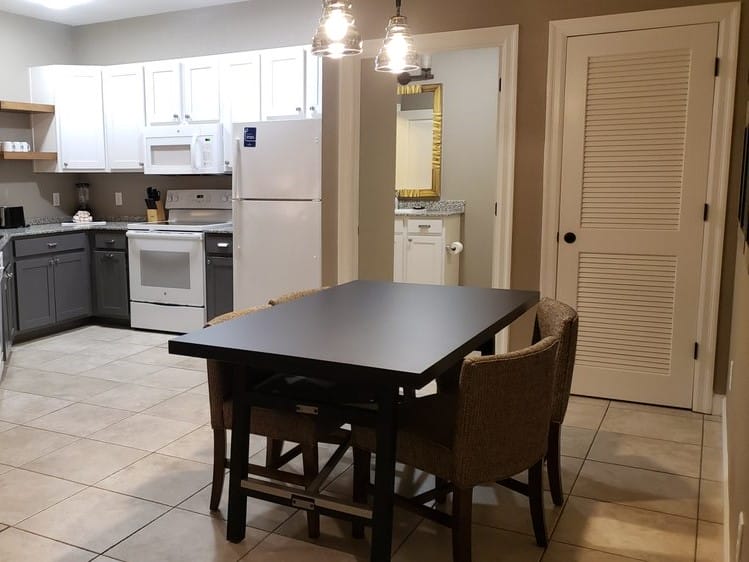 Even more important than the amenities are the various accommodations at the WorldMark Marble Falls. Guests can stay in a one, two, or three-bedroom suite, and each of these suites are quite spacious. All of these suites feature king-sized beds and sleeper sofas, with the two and three-bedrooms boasting double beds on top of that. Plus, each suite comes with a toasty fireplace, balcony or patio, and even a washer and dryer to help guests take care of their laundry. With room for four to ten guests, you can rest assured that there's plenty of room for groups of all sizes here as well. All of these features come together to make for a resort experience that's as comfortable as it is luxurious.
3. WorldMark Points Offer Even More Options for Travelers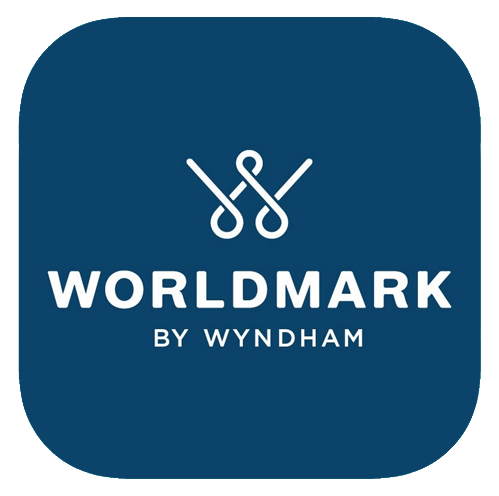 Even if a potential buyer wasn't the most interested in Marble Falls' location, and trust us, we're about to go into why they would be, there's a major perk that comes with buying any WorldMark by Wyndham timeshare: WorldMark points. What this means is that timeshare owners are given an allotment of points based on their home resort, in this case, WorldMark Marble Falls. They can then use those points to stay not just at their home resort, but anywhere else they can afford with those points. This adds an extra layer of flexibility plenty of potential owners are sure to value. Not to mention, it means that even buyers who aren't as interested in Marble Falls are more likely to take a look at this property.
4. WorldMark Marble Falls is an RCI Affiliated Resort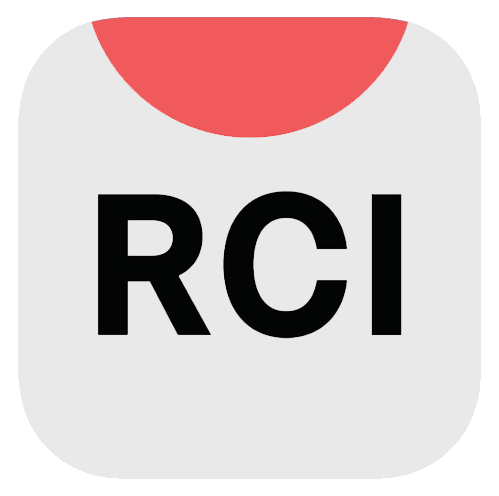 While the flexibility of WorldMark points is great, a vacation owner's options don't end there! WorldMark Marble Falls is also an RCI-affiliated resort, meaning that whoever owns a timeshare there is eligible for an RCI membership. With over 4,200 resorts around the world, this membership gives travelers so many wonderful opportunities to travel both in and out of the U.S. With that in mind, it should come as no surprise that buying a timeshare off the resale market is a great way to become eligible for this membership. After all, buying a timeshare resale can help save money compared to buying directly from a developer, while still offering that valuable RCI membership. As a result, your WorldMark Marble Falls timeshare has more appealing benefits than meets the eye. In fact, there's one more benefit many people are likely to find valuable about this resort.
Learn more: How Does RCI Points Work?
5. WorldMark Marble Falls is in an Excellent Location
Located in the middle of the Highland Lakes area, visitors to WorldMark Marble Falls will find themselves surrounded by the beauty of nature. Falls Creek Park and Skatepark is less than two miles away from the resort and is a great place to enjoy a picnic or canoe. For avid skaters, this park also has 12,000 square feet of concrete and granite to test their skills There's a Parthenon Loop, Rainbow Rail, and more to experiment with and show off their style. As a result, this is a great spot for visitors of all ages. For something even more adventurous, the resort is also just nine miles out from the Hidden Falls Adventure Park. Here, off-road enthusiasts will be in paradise with 3,000 acres of rugged terrain. Perfect for dirt bikes, ATVs, and off-road vehicles.
How to Sell Your WorldMark Marble Falls Timeshare

So, you've finally decided to sell your WorldMark Marble Falls timeshare, but how exactly do you do that? No worries, we're here to help! Here's our simple guide to selling your timeshare.
Contact Your Resort First
If you are thinking of selling your WorldMark Marble Falls timeshare, you should start by calling your resort. Their customer service teams can guide you to safe solutions, like Wyndham Cares or Certified Exit—Backed by Wyndham. These programs are put in place to guide owners away from fraudulent third parties or resale scams. After all, Wyndham Destinations has a huge reputation to manage, and their number one goal is customer satisfaction. Wyndham and Worldmark understand that sometimes their owners can no longer hold onto their timeshares. Defaulting on your ownership or falling victim to timeshare scams also hurts the industry, as well as other owners.
The Timeshares Only Process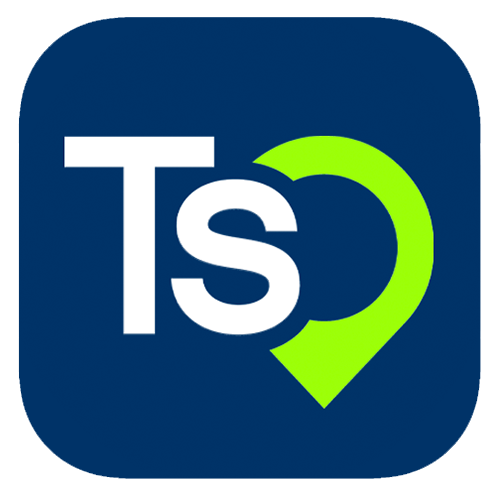 If, after talking to WorldMark, you decide you'd like to sell your WorldMark timeshare, Timeshares Only can help! TSO has been in the resale industry for over 25 years, and we have an A+ rating with the Better Business Bureau. Not to mention, as a proud member of the American Resort Development Association, we follow a strict set of rules that work to keep everyone in the resale industry safe. What this means is that we are safe, reliable, and highly experienced at helping owners like you sell their timeshare. Post your timeshare for sale on our online marketplace and we can use our multi-channel marketing strategy to promote it to buyers around the world. Once you receive an offer, our preferred broker, Fidelity Real Estate, can assist you with the final steps of selling your timeshare. This process is designed to be as stress-free as possible. 
Plus, you can join Voyager Pass, TSO's exclusive membership program that converts your vacation ownership into credits. You can use those credits for all kinds of benefits like special pricing on theme park and concert tickets, discounts on hotels and cruises, and even access to all major airlines. From a convenient selling process to the perks of Voyager Pass, you can rest assured that you'll be in good hands at Timeshares Only. If you have any questions, feel free to give us a call at 1-800-610-2734 or email us at info@timesharesonly.com.