Are you seeking a way to exit your timeshare? We want to make you aware of the most popular timeshare exit scams. While you may be ready to sell your timeshare, we recommend thoughtfully approaching how you go about selling or exiting it. Many untrustworthy companies prey on owners. They understand timeshares are an emotional topic. Enjoying your ownership may no longer be a viable option, whether you've come under financial burdens, familial issues, or a number of other reasons. We want to equip you with the knowledge to get out of your timeshare safely while avoiding timeshare exit scams. As a leader in the resale market and timeshare industry, we believe owners and buyers deserve transparency.
Understanding Timeshare Exit Scams
What is a timeshare exit scam? Generally, these scams promise or guarantee that your timeshare will be canceled or exited. Then, whatever promises the scammers made don't come to fruition. Purchasing a timeshare is not a simple decision, so when it comes time to sell, the emotions attached to selling are also not simple. Scammers take advantage of owners who are seeking a way out, many of which are willing to do anything to cancel their timeshare. Unfortunately, since a timeshare is a deeded contract and sometimes has a mortgage, 'canceling' it is not that simple. Much like how you can't cancel student loan debt, a car loan or a deed for a house, you can't just cancel a timeshare.
Oftentimes, timeshare exit scams also include unmarked calls saying they have a buyer prepared to purchase your timeshare right away. Furthermore, many scams require exorbitant upfront fees. Many exit teams will convince you to get a lawyer to cancel your timeshare. So, this is where they justify you paying thousands of dollars to exit. Realistically, you don't need a lawyer to sell or cancel your timeshare unless there were illegal means by which your timeshare was sold to you. This is generally not the case, as many developers abide by ethical practices and transparent selling tactics. Not to mention, developers themselves are joining in to help beat fraud. The trade association for timeshares has even designed an entire program to protect owners from timeshare scams.
Examples of Timeshare Exit Scams
To understand two real-life timeshare exit scams, we recommend reading $500,000 Judgment Against Real Travel, Fraudulent Timeshare Exit Company, and The Latest Timeshare Scam in Las Vegas Exposed. In both of these scams, the owners were promised they could get their timeshare canceled for thousands of dollars upfront. After reading these two scams, you'll be better equipped to call one out if you find yourself unsure. There are ways to exit your timeshare responsibly. Below are just a few more scams that have come to light. There are likely still scammers out there, so that is why we want to share with you all the knowledge we have so you can stay safe and protect your money and your timeshare.
If someone calls you out of the blue and solicits you to sell your timeshare, beware. Reputable timeshare resale companies have stopped cold-calling. You should only be contacted by a timeshare resale company if you initiated contact first. If a number calls you and offers to help with your timeshare, they likely have obtained a list of owners and, unfortunately, crafted a pitch to scam you. Fortunately, there are ways to avoid timeshare exit scams, so let's talk about how you can keep yourself safe.
What You Can Do To Stay Safe
Of course, we recommend calling your developer first. If a suspected scammer has been contacted by a suspected scammer, call your developer and your Attorney General's office. They will be able to help you.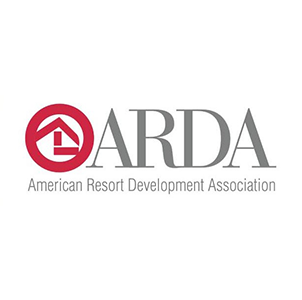 Additionally, you can learn about The American Resort Development Association (aka ARDA) or ARDA-ROC, which stands for the ARDA resort owners coalition. Most recently, ARDA developed Responsible Exit, another program designed to help owners in need. A good rule of thumb for avoiding timeshare exit scams is to always check with the ARDA to see if you're working with someone you can trust. ARDA is the trade association for the timeshare industry and has fought to protect the safety of timeshare owners, so they're a good source of info on whether whoever you're working for is trustworthy. As long as you're working with someone approved by ARDA, you can rest assured you're in good hands.
How to Avoid Timeshare Exit Scams
If you'd like to avoid timeshare exit scams but still want to part ways with your timeshare, you do have options! The timeshare resale market allows you to sell your timeshare either to other potential owners or to the resort's developers themselves. Selling can seem intimidating at first; fortunately, we're here to help! If you'd like to get started on selling your timeshare, then click on the link below. If you have any questions, feel free to give us a call at 1-800-610-2734.