In the latest timeshare win against timeshare exit companies, an Orange Lake Resort lawsuit resulted in a huge win! To begin, Castle Law Group founder, Judson Wheeler Phillips, is the recent example of a timeshare exit attorney with unethical practices.
Timeshare Exit Attorney Poses a Threat to Owners
After 93 consumer fraud complaints and the Orange Lake Resort lawsuit, timeshare exit attorney Judson Wheeler Phillips was disbarred. The Supreme Court of Tennessee ruled that Phillips "poses a threat of substantial harm to the public," and can no longer practice law. This is a huge deal, especially considering that Phillips has his own practice (Castle Law Group).
Attorneys that promote their services as "relief" or "exit" from timeshare ownership are usually promising an unrealistic outcome. In almost every case from Castle Law Group clients, owners were subject to crazy fees for a service that was never delivered.
Timeshare exit attorneys advise their clients to stop paying their maintenance fees and cut off contact from their resort. This is especially harmful because it affects the timeshare owners' credit and their standing with the resort. In cases like Judson Phillips with Castle Law Group, owners are promised a full refund if their ownership is not successfully canceled. However, most owners never received one.
Orange Lake Resort Lawsuit Takes Action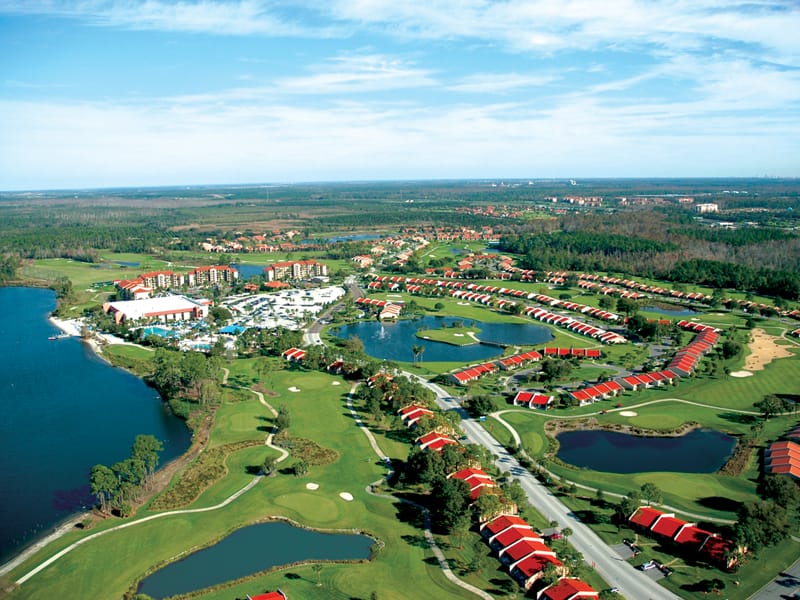 The top timeshare companies today are taking a stance against fraudulent tactics against their owners. Brands like Holiday Inn Club Vacations, Diamond Resorts or Westgate Resorts recognize their owners' pain points. Sometimes a change in lifestyle or financial struggle makes it difficult to hold onto a timeshare. Owners need a safe way out.
With the growing problem of exit or cancellation companies soliciting struggling timeshare owners, there have been many cases of fraud and irresponsible guidance. With so many Orange Lake owners falling victim to Phillips and Castle Law Group, Holiday Inn Club Vacations had to take a stance.
"We take an aggressive approach when it comes to protecting our owners from companies and lawyers that prey on consumers," was the response of Tom Nelson, President and CEO of Orange Lake Resorts.
Orange Lake Timeshare Cancellation (The Right Way)
If you are looking for Orange Lake timeshare cancellation, be wary of services that advise you to stop paying your timeshare maintenance fees or cut off communication from your resort. In truth, there is no legal way to flat out cancel your timeshare ownership. It's similar to owning a piece of real estate. For example, you can't simply cancel your homeownership.
If you are no longer using your Orange Lake timeshare, there are a couple of ways to get out of it. The first step we always recommend is to contact your resort. Horizons by Orange Lake Resorts is an "exit" program that provides owners safe options to get out of their timeshare.
The American Resort Development Association (ARDA) also provides resources and information for safe exit from timeshare. If you decide to sell your Orange Lake timeshare, make sure the resale company you choose is an ARDA member. ARDA members follow a strict code of ethics and guidelines that follow industry standards.
UPDATE: Diamond Resorts Permanent Injunction Against Castle Law Group
Diamond Resorts also filed a permanent injunction against Phillips timeshare exit company, Castle Law Group.
Need the latest timeshare industry news and updates? Subscribe to the blog to get alerts for timeshare wins, travel guides and how-tos.