If you are looking for a way to get out of your vacation ownership, there are many options out there. But your first option should never be to turn to a timeshare cancellation company. Our first recommendation is always to contact your resort or developer before anything else. Most brands will have in-house exit solutions that are safe and responsible, with legitimate solutions for owners. Some owners may be targeted by timeshare cancellation companies. They may seem helpful, but there are several red flags that you need to know before turning to this option. Thousands of owners feel they have been scammed and wound up in a worse position after turning to a cancellation company.
Can You Cancel a Timeshare Contract?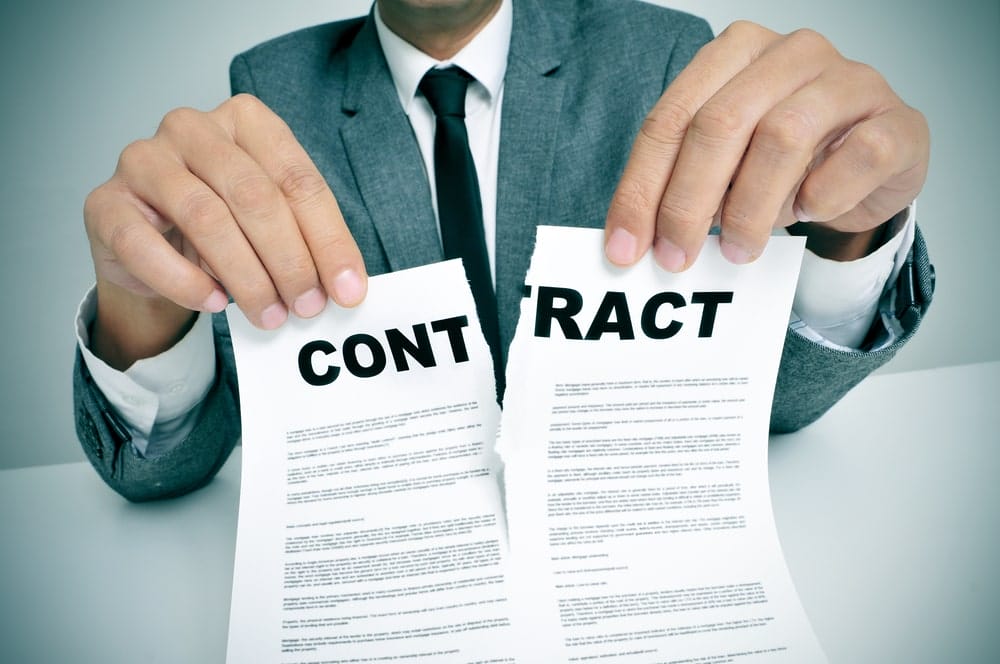 Similar to buying a home, buying a timeshare is a legally binding process. This is especially true if you have a mortgage or deeded timeshare. Unfortunately, you cannot cancel a timeshare contract after the rescission period.
In the United States, timeshare buyers are able to rescind their purchase within a short period of time. The recession period varies state-to-state. It can be anywhere from 3 to 10 days, but make sure to check with the state your resort is located. When the rescission period is over, the best way to get out of your timeshare is by contacting your resort or developer, gifting your ownership, or selling it on the resale market. A timeshare cancellation company may promise to get you out, but the reality of their services leaves many owners in a worse position than before. You cannot simply cancel a contract.
What Are Timeshare Cancellation Companies?
You may have seen ads online or the radio from timeshare cancellation companies that promise to get you out of your contract. It seems reasonable for an attorney to advocate for you, without loopholes or questionable practices. However, if you keep up with our blog Timeshare Wins Against Exit Companies, you may know by now that many promises that these companies make are rarely upheld.
Timeshare cancellation companies will offer a money back guarantee, promising to get you out of your ownership. What this really entails is a letter sent to your resort to cease all communication with you, the owner. Cancellation attorneys normally advise owners to stop paying their timeshare maintenance fees, which is a big red flag. In the meantime, they will work on getting you out of your ownership, which can take an indefinite amount of time. Not to mention, many of these companies require a large up-front fee, upwards of thousands of dollars in many cases.
How Much Does Timeshare Cancellation Cost?
As we mentioned previously, timeshare cancellation companies can charge upwards of thousands of dollars up-front to cancel your timeshare. The BBB has a study on timeshare cancellation that goes in-depth with victims of cancellation attorneys. If you are looking for a way to get out of your timeshare, you should never pay exorbitant up-front fees. Especially when there are safe and legal options.
How Much Does a Timeshare Attorney Cost?
In most cases, a timeshare cancellation company will establish credibility by calling their representatives' attorneys. They may be licensed attorneys that claim to help owners cancel their timeshare contracts. Like any legal representation, timeshare attorneys can cost thousands of dollars. What's more, you still may not receive the results you want.
Are Timeshare Cancellation Companies Legitimate?
Many timeshare cancellation companies are not legitimate and are not safe. If and when an attorney advises you to stop paying your maintenance fees or mortgage, take it as a red flag. These fees and dues are legally binding. If you stop paying your maintenance fees, your ownership will be foreclosed on and it will harm your credit.
When you read the fine print of one of these companies contracts, a forfeit on your ownership is considered successful cancellation. Meaning the company or attorney you used received a large payment, and you are stuck with poor credit and foreclosure.
As a timeshare owner, you have resources. ARDA, the American Resort Development Association, is the industry's advocacy group for owners, buyers, sellers, and developers. They have free resources and guidance that can point you in the right direction. After contacting your resort or developer, you should also check ResponsibleExit.com for help. This is the Coalition for Responsible Exit's page that houses numerous resources, news updates, and guides for owners that need to get out of their timeshare.

You may notice that timeshare cancellation companies are not ARDA members, and they are not recommended by the Coalition. ARDA members and Coalition members adhere to a strict code of ethics, with safe exit solutions or programs for owners that are in need of a way out of their timeshare.
How Do Timeshare Cancellation Companies Work?
Timeshare cancellation companies advertise all over main outlets, like television, radio, social media, and search engines. They make promises to cancel your timeshare contract for a large sum of money, but they also advertise that they offer a full refund if their services cannot be delivered. Unsuspecting timeshare owners assume that even though they are paying upfront, a money-back guarantee will safeguard their ownership and their finances.
Once you pay for their services, a timeshare cancellation attorney at these companies will advise you to cease all contact with your resort or developer, and to stop paying your timeshare maintenance fees (remember, these are legally binding!). They will then contact your resort or developer on your behalf to attempt to cancel your contract. So, it may take months or, in some cases, years to resolve your case.
Most of the time, the contracts with these companies last years—meaning they don't have to give you a refund at all if they are still "working" on your cancellation. Not to mention, a successful cancellation in their terms includes foreclosure. So, not only will this hurt your credit and stay on your credit report forever, you will also still not be eligible for a refund.
Timeshare Cancellation Scams
Out of all of the scams out there, timeshare cancellation is the industry's latest scam that preys upon thousands of unsuspecting owners. Be aware of any of these red flags when you are looking for a way out of your timeshare:
"Stop paying your maintenance fees/dues." Any company or representative that advises you to stop paying your required payments is likely a scam. Your maintenance fees or dues are legally binding and required while you still own your timeshare. It is much like paying for your mortgage, property taxes, or insurance. If you stop paying, you will foreclose on your ownership. This impacts your credit score and stays on your credit report.
Exorbitant upfront fees. If you have to pay thousands upfront just to get out of your timeshare, think twice. It's likely that your resort or developer has timeshare relief options for owners at no cost at all. Exit or cancellation companies charge thousands upfront, and are in deep scrutiny for not fulfilling their services and leaving their customers in the dark.
Unsolicited phone calls/cold calls. A legit resale company or representative will never contact you without your permission. This is actually illegal! If you are called by one of these companies out of the blue, it's a scam! Do not give out your personal information over the phone to a company you've never heard of, or weren't expecting a call from.
Fake timeshare resale agents. The resale scams of today are more tech-savvy, manipulating caller ID information to appear as a different number. So, they pose as employees of legit resale companies. It has been reported that a timeshare "representative" has reached out to some of our customers this way.
Selling a Timeshare
Before you decide on which route you will take, whether it's timeshare cancellation or timeshare resale, make sure to research online. Of course, your best option is to call your resort first. Selling a Wyndham timeshare? Contact Wyndham Cares. Or maybe you're looking to sell your Holiday Inn Club timeshare? Horizons by Holiday Inn is suggested. Most brands will have options that are customized just for their owners, so you can exit your timeshare responsibly.
Legitimate Timeshare Resale Companies
If you choose to sell your timeshare, there are many legitimate timeshare resale companies out there. Timeshares Only is a member of ARDA, with over 25 years of experience in the industry. Our specialists are experts in every brand and can help you post your vacation ownership for sale. You will be in control of your asking price, as well as what offers you accept. For more information on how to sell a timeshare, download our free guide by clicking here.
Sell Your Timeshare With Timeshares Only
You are in good hands selling your timeshare through us since we are a featured reseller for the Coalition for Responsible Exit. Our resale representatives can provide you with guidance and assistance at every stage of the resale process. With our help, thousands of owners have successfully sold their timeshares. So, if you need help, we are here. Get started now by calling 1-800-610-2734.