The vacation ownership lifestyle guarantees millions of families everlasting memories and incredible experiences. The best vacation clubs, including Club Wyndham, Hilton Grand Vacations Club, Marriott Vacation Club, and more, can take your vacations to the next level. Not to mention, many of these developers' resorts offer spacious accommodations, luxurious amenities, and superb destinations. Take a look at some of the best vacation clubs to join. We'll even tell you a secret about how to join them for less.
What Is Vacation Ownership?
Vacation ownership is essentially like owning a timeshare. It's not like going to the same resort every year at the same time—it's much more flexible these days. The best vacation clubs offer points-based programs, as well as innovative ways to exchange your vacation ownership for other experiences worldwide. Travel to Orlando, Myrtle Beach, Aruba, as well as anywhere else you want to go with some of the top timeshare companies.
What Are the Best Vacation Clubs to Join?
With so many different hospitality brands with vacation club offerings, it's hard to say which is the best to join. Many of the most popular clubs have been providing exceptional vacations to families for decades. The best place to start is by finding your favorite resort or brand you prefer to travel with. You may also want to look at your travel preferences and goals—are you looking for something budget-friendly, family-oriented, luxurious, or a club that offers worldwide experiences? Some may check off every item on your vacation wishlist.
Timeshare owners also have the ability to join third-party vacation exchange clubs, like RCI or Interval International. If you already own a timeshare that's not necessarily a "club," it is more than likely the resort is an affiliate or either RCI or II. Both of these platforms provide thousands of other resorts and hotels that members can trade their timeshares for.
Club Wyndham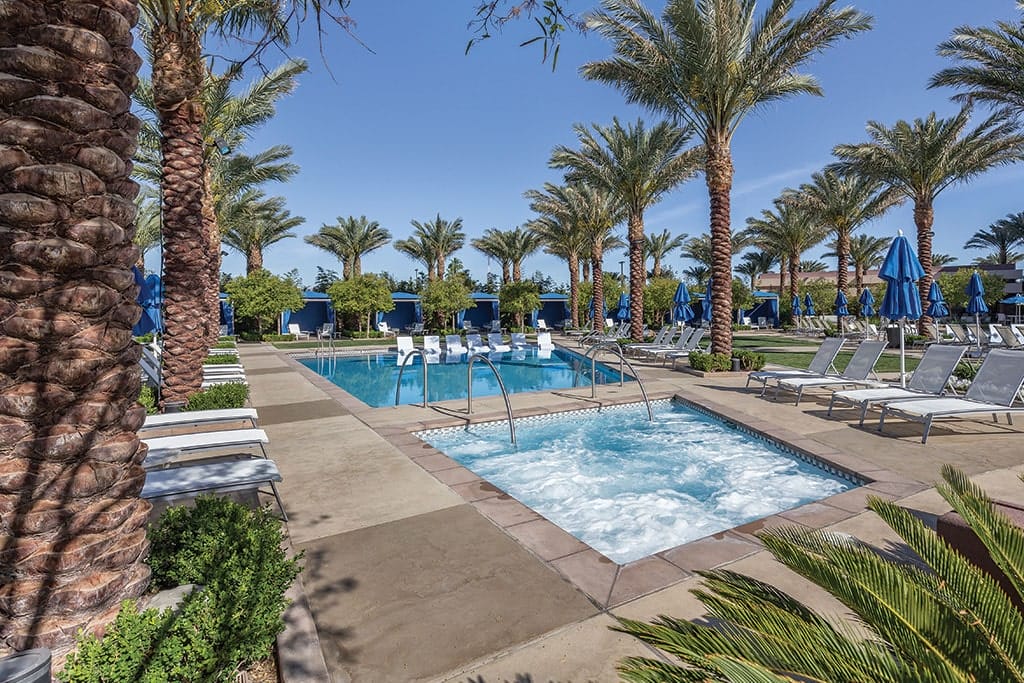 Club Wyndham, part of Wyndham Destinations, offers the utmost flexibility and options for every owner. As one of the best vacation clubs to join, owners love being able to use their points for hundreds of resorts in the U.S. as well as international destinations. Club Wyndham works by giving owners an annual allotment of points, which are used like vacation currency. Club Wyndham Access is a pure-points membership, meaning members can use their points at any of the Club Wyndham Access resorts. Members can also book reservations at other Club Wyndham resorts as well, but only up to 10 months in advance.
Club Wyndham Select, however, has its own benefits that many owners enjoy. With Club Wyndham Select, owners receive an annual allotment of points based on their Home resort. This ownership type is deeded, and you will "own" a portion of the resort. Timeshare maintenance fees are based on your Home resort, unit size, season, etc.
Best Club Wyndham Resorts
Wyndham resorts don't fall short on luxury. Owners can also visit Margaritaville Vacation Club resorts with Club Wyndham. Not to mention, Wyndham owns RCI, the world's first vacation exchange program. With RCI, you can trade your timeshare for thousands of other options, including cruises or discounts. Take a look at some of the most popular Club Wyndham resorts:
Hilton Grand Vacations Club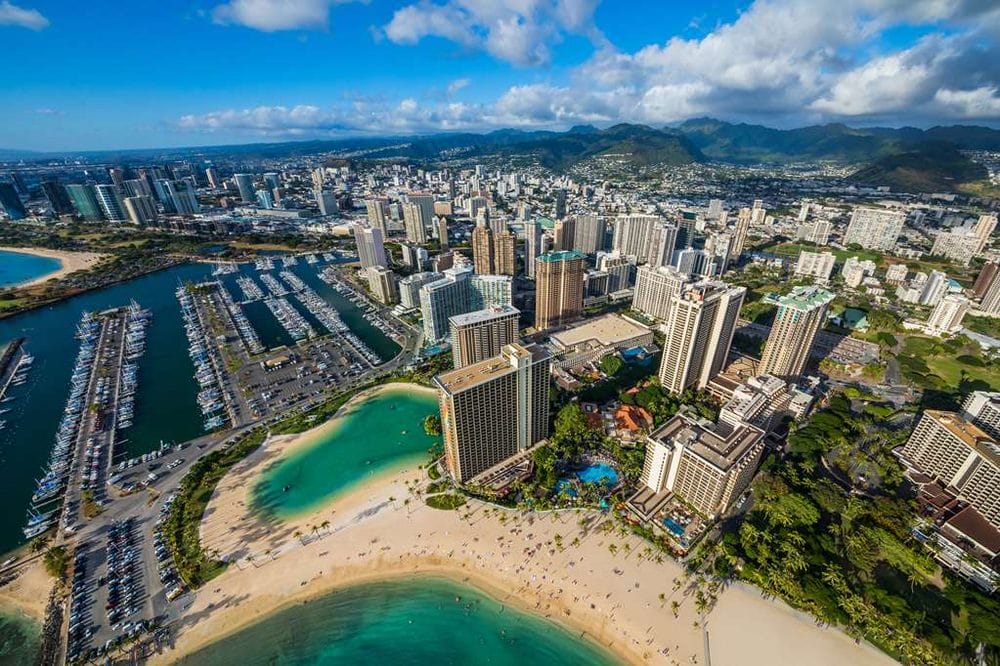 With over 300,000 owners worldwide, it's no secret that Hilton Grand Vacations Club offers some of the best resorts and vacations. Hilton owners can go back to their favorite resort year after year, or convert to points to travel elsewhere within the Hilton portfolio. You'll find Hilton Grand Vacations resorts around the world, including Japan, Italy, and Mexico.
Hilton Las Vegas resorts are scattered across the Strip, with the Elara or The Flamingo. When the family is in-tow for theme park fun, Orlando Hilton resorts offer sunshine, excitement, and luxury. Owners are automatically enrolled in the Hilton Honors program, so owners can access even more benefits and perks for discounts on dining, spas, and even hotel stays.
Best Hilton Grand Vacations Resorts
The cost of Hilton Grand Vacations Club is nothing compared to the amazing experiences offered by Hilton resorts. You'll fall in love with all of the amenities, including spas, on-site dining, and oceanfront views.
Marriott Vacation Club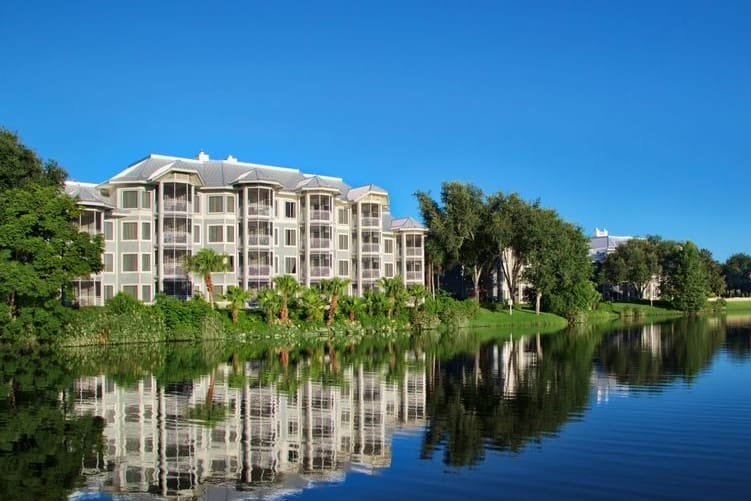 You'll never run out of options when you join Marriott Vacation Club. Owned by Marriott Vacations Worldwide, the benefits of Marriott Vacation Club are insurmountable. Owners have access to not only the best Marriott resorts, but also St. Regis, the Sheraton, Westin, and more. Not to mention, Interval International is also owned by Marriott, so you can exchange your Club Points for thousands of other destinations worldwide.
Marriott is one of the best vacation clubs to join for many reasons, including the Marriott Bonvoy program. This is Marriott's loyalty program, which also offers discounts and rewards on dining, spa experiences, or even hotel stays. Travel to Marriott resorts in Aruba, Orlando, California, as well as other sought-after destinations.
The Best Marriott Resorts
The options are practically endless with Marriott Vacation Club. When you buy Marriott points, you can use them to your advantage with Marriott Bonvoy, Marriott Pulse resorts, and more.
Westgate Resorts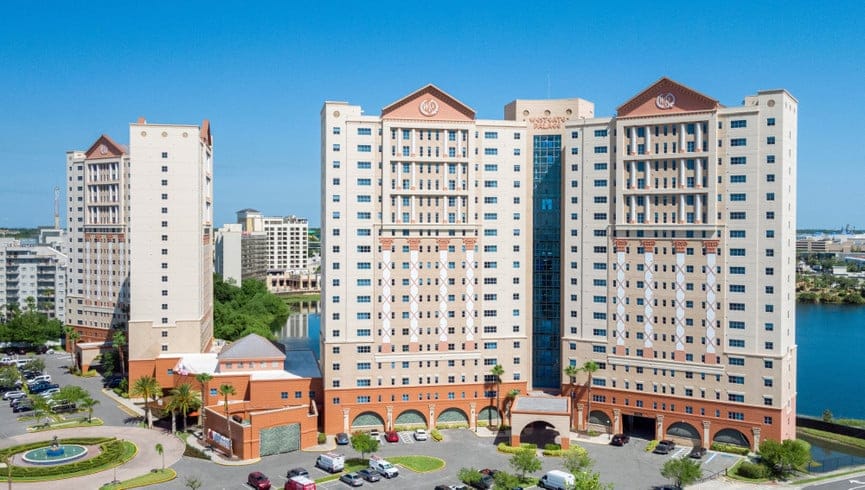 Westgate Resorts began as a small 16-unit resort before growing into one of the best timeshare companies in the world. Now they offer more than 14,000 villas across 27 resorts and add more to their portfolio every year! Westgate owners can enjoy destinations all across the country every year with fractional ownership, so it's easy to vacation at your home resort each year. If you're looking for flexibility in your timeshare ownership, Westgate also offers an exchange program. Owners can trade their owned timeshare for a week at a different property within Westgate's portfolio.
Westgate's diverse portfolio includes resorts in some of the most sought-after vacation destinations. As a result, Westgate can bring you closer to adventure. Escape to the Great Smoky Mountains National Park and enjoy mountainside cabin living. Go glamping in Central Florida and stay in one of many themed luxury villas, including teepees and covered wagons. If a Las Vegas trip is more your speed, Westgate has a resort conveniently located next to the Las Vegas Convention Center and nearby the strip. You can even explore a new city with Westgate, such as Branson, Missouri, one of the country's top vacation spots.
The Best Westgate Resorts
As one of the leaders of the timeshare industry, Westgate has resorts in Nevada, Tennessee, Florida, Missouri, and more! In other words, Westgate resorts put you right in the middle of the action. With Westgate, you can stay right near the Las Vegas Strip, be close to the Great Smoky Mountains, go glamping in Central Florida, or explore a new city.
Breckenridge Grand Vacations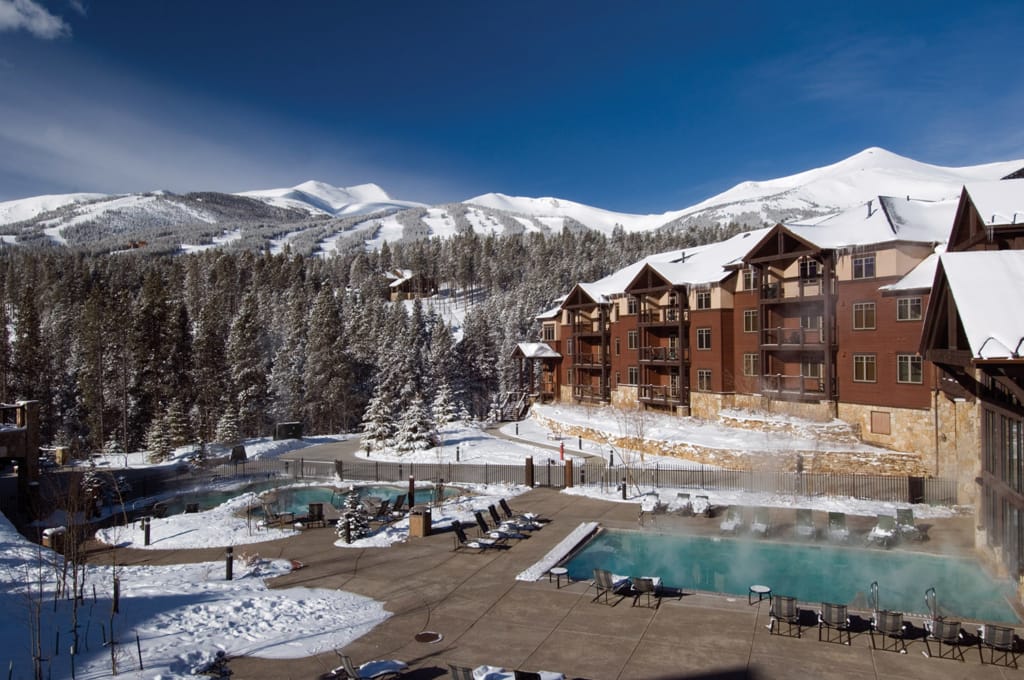 Breckenridge Grand Vacations is one of the best and most adventurous vacation clubs to join. Nestled high in the Colorado Rocky Mountains, Breckenridge is world-famous for being a skiers wonderland, with almost 3000 acres of slopes. Breckenridge is known for its winter activities, however, the spring and summer months have so much to offer! You can hike through the stunning Rocky Mountains, bike the winding trails or play golf with stunning views. There is so much to do in Breckenridge, you'll have to come back to experience it all.
That's where Breckenridge Grand Vacations comes in. Their four resorts offer guests unique mountain lodging all year round. BGV prides itself on being an environmentally friendly resort, without sacrificing amenities or comfort. Breckenridge Grand Vacations also offers flexibility in timeshare ownership. BGV owners can convert their vacation ownership interest into points that can be used at various resorts around the world. So whether you want to visit Breckenridge every year or explore somewhere new, Breckenridge Grand Vacations has got you covered.
Breckenridge Grand Vacations Resorts
There are four incredible BGV resorts to choose from located high in the Rocky Mountains. From skiing and snowboarding to hiking and biking, Breckenridge is the perfect place to vacation all year round.
Hyatt Residence Club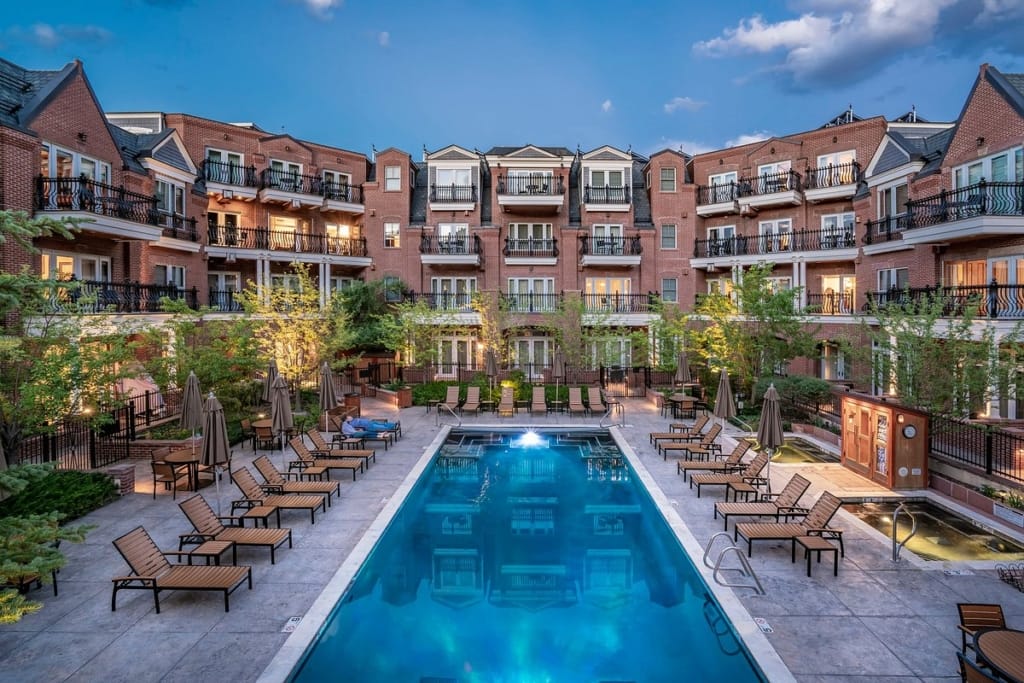 Owners feel like family with Hyatt Residence Club. 16 Hyatt resorts take away analysis paralysis when planning vacations. Travel to Key West Hyatt resorts, or the world-renown Ka'anapali Beach Resort. Accommodations are spacious and most importantly, comfortable. Guests feel at home each and every visit and are able to truly unwind with superb customer care from staff.
Hyatt Residence Club is also affiliated with Interval International. Did you know you can exchange your timeshare for cruises with II? This is just one of many perks that come with vacation ownership. Join World of Hyatt for additional benefits with your Hyatt points.
Best Hyatt Residence Club Resorts
Not only does Hyatt dominate Key West and Hawaii, but their resorts across the U.S. are well-known for providing the utmost in luxury and dedicated customer service.
Holiday Inn Club Vacations
With their flagship resort in Orlando, Holiday Inn Club Vacations is well-known for the Orange Lake Resort property. However, Holiday Inn Club has some of the best resorts around the country. As one of the best vacation clubs to join, experience the great outdoors and quality family time each and every trip.
Holiday Inn Club also offers the Signature Collection of luxury villas that can accommodate entire families. Signature Collection villas are in entirely separate buildings on each property with personalized concierge services and even custom-made bathrobes. Not every resort includes Signature Collection options, however, they are an amazing perk that takes your vacation one step further.
Best Holiday Inn Club Resorts
Bluegreen Vacations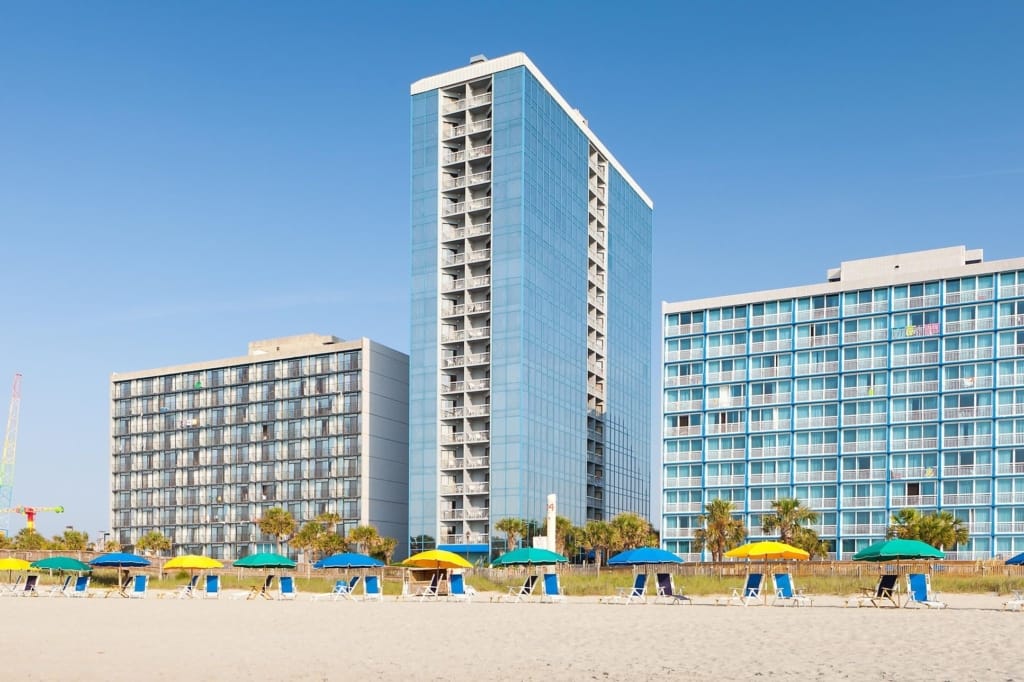 Looking for some more unique vacation opportunities? Bluegreen Vacations is one-of-a-kind. Each Bluegreen Vacations resort is made with sustainability in mind and connects visitors back with the great outdoors. You'll find Bluegreen in the Great Smoky Mountains, Myrtle Beach, Orlando, Missouri, Montana, and even Las Vegas!
You'll get the best of both worlds with Bluegreen. Travel to the Windy City at the Hotel Blake, or unwind at the Seaglass Tower resort on the Grand Strand. Over 200,000 Bluegreen owners love the points-based program that allows them to choose their vacations freely.
The Best Bluegreen Resorts
There's something for everyone when you buy Bluegreen Vacations timeshare. Stay in a yurt in the mountains, enjoy a cozy cabin, or head to urban destinations for nightlife and entertainment.
Disney Vacation Club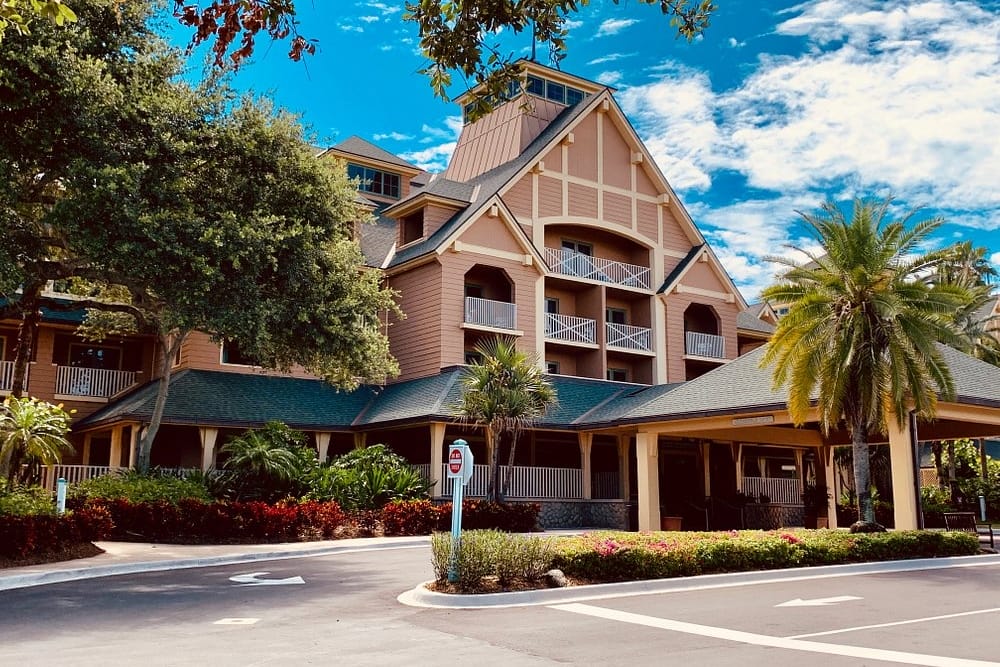 If you are a Disney fanatic, then you have probably heard about Disney Vacation Club. There is nothing more Disney-related than Disney Vacation Club, the perfect timeshare for families, couples, and even solo travelers. As part of DVC's portfolio, owners have access to fifteen resorts in destinations such as Orlando, Vero Beach, Hawaii, Hilton Head Island, and California. You can book at your Home resort to get priority reservations or visit all of the resorts. No matter which resort you visit, you are in good hands at any Disney timeshare resort. So if you're looking for a magical vacation experience, look no further than Disney Vacation Club.
Any size group will find luxurious and comfortable accommodations at Disney timeshare resorts. Whether you are looking for a retreat for a couple or an extended family gathering, there is sure to be an accommodation that piques your interest.
The Best DVC Resorts
Among the 15 resorts, 11 have direct access to Walt Disney World theme parks, and one is near Disneyland in California. If you love Disney or travel to the parks on a yearly basis, Disney Vacation Club is the best vacation club for you to join.
How to Join the Best Vacation Clubs
Many people may buy points from the best vacation clubs directly from the developer. However, we'll tell you a secret. You can buy points from the timeshare resale market. Our resort marketplace has timeshare points and weeks for sale at a fraction of the cost. Browse the best vacation clubs, like Diamond Resorts, Vistana, Marriott, Hilton, and many more. If you find the perfect timeshare for sale, simply make an offer online or call us at 1-800-213-7733.
Timeshare Financing
If you're not ready to spend all of your money at once, timeshare financing is a great way to pay as you go. Our friends at Vacation Club Loans offer fast approval, low-interest rates, and flexible terms. You can even pre-qualify on a posting that you're interested in.