In today's world, there is a plethora of misinformation surrounding timeshare ownership. Many people are unfamiliar with what a timeshare actually is, how it works, and why individuals choose to purchase them. However, it's important to note that the timeshare industry has undergone significant changes, adopting a new model that may surprise you. In this blog, we will dive into the complexities of timeshare ownership, shed light on how everything works, explore the reasons why people buy timeshares, and help you determine if a timeshare is worth it for you.
In Forbes "Buying a Timeshare: The Pros and Cons," it's the writer's opinion that a timeshare purchase is "often an emotional and impulsive decision." However, with all of the reasons why people buy their timeshares, that's not entirely true. In fact, 85% of timeshare owners love their overall experience with their timeshare.
Timeshares are no longer about staying in the same resort, same location, same unit, during the same week every year. In fact, the vacation ownership model has largely strayed away from this. The best vacation clubs today offer owners a points-based system that is much more flexible and exciting.
Learn more: Timeshare Pros and Cons No One Talks About!
So, Why Do People Buy Timeshares?
How Much Do Timeshares Cost?
If you're stuck on the "sticker shock" of how much a timeshare costs up-front, you're not alone. Timeshares can cost upwards of thousands of dollars when you buy them straight from the developer. The reason the average sale price is so high, however, is because you're basically buying a lifetime of vacations in bulk. So why do people buy timeshares if they cost so much up-front? When you break down the price of your timeshare versus the cost of your vacations over your entire life, a timeshare is much more cost-efficient. Owners will say that because the savings are so great, buying a timeshare is absolutely worth it.
Annual Maintenance Fees
While timeshare maintenance fees do exist and can draw some people away, these are important for updating the resort, taking care of the important amenities like pools, fitness centers, restaurants, etc. and even paying the resort employees. Similar to your primary residence you split the upkeep with the other owners. If there's ever a year that you decide not to use your timeshare, you can rent it out to help pay annual maintenance fees.
People will buy a timeshare over a second vacation home because essentially all of the upkeep is done for them. In the long haul, timeshare maintenance fees are much less expensive than a vacation home! The average annual maintenance fees increased by 5.3% since 2021. The average cost of annual maintenance fees during 2022 was $1,170. Although the increase in maintenance fees might seem high the overall inflation rate in the U.S. averaged 6.5%.
Average Timeshare Cost
On average, according to the American Resort Development Association, ARDA, the average purchase price of a timeshare cost around $20,000 when you purchase directly from one of the best vacation clubs. While it is still more cost-effective to own a timeshare rather than pay for vacations every year, you can save even more by buying a timeshare resale. The timeshare resale market has timeshares available from owners who just don't have the same vacation lifestyles anymore. You can browse our timeshares for sale and sort by top brands, destinations, and more. With a timeshare resale, you can become a timeshare owner without paying the high upfront cost. It's as simple as making an offer online!
Why Timeshare Owners Buy Points Vs. Fixed Week
A "Fixed Week" in timeshare means you own a specific week at the same resort every single year. The industry has largely moved towards points-based membership for owners. With points, you are still guaranteed vacations at your Home resort every year, or use your annual allotment for other resorts within your brand's portfolio. Hospitality companies like Hilton Grand Vacations Club give owners a deeded interest at one of their resorts that can be used like Fixed Week ownership or converted for Hilton Points to use at other HGVC resorts.
Diamond Resorts has more of a "pure" points membership option for travelers that prefer long weekend getaways instead of an entire week stay. Use points all in one trip, or space them out over the year. They're yours to use! With the flexibility and freedom of points, timeshares can be worth buying.
Many timeshare owners think that fixed week timeshares or floating week timeshares are the best because they want to travel during the same time each year. Other timeshare owners prefer point-based timeshares due to the flexibility they offer in scheduling and location for yearly vacations. Ultimately, it all comes down to your personal preference.
Why People Buy Timeshares Vs. Hotel Rooms
Ever try to vacation with your grown-up kids or extended family members? Most of the time, when you take a large family trip in a hotel, you have to book multiple cramped rooms and make sure you know which floor everyone is on. This makes for a pretty hectic event when everyone is trying to get together for dinner or an outing. And isn't it kind of a bummer when the family has to split up at the end of the day?
Timeshare units have fully-equipped kitchens and living room areas, so you feel like you're right at home. They also have separate bedrooms so there is plenty of space for everyone.
Timeshare resorts are known for providing one-, two-, and three-bedroom units that can accommodate large families or travel parties. With a timeshare, you don't have to worry about coordinating everyone's hotel rooms or being stuck in a cramped space. It is like staying in a vacation condo.
Timeshare units even have fully-equipped kitchens and living room areas, so you feel like you're right at home. Spend a night in with the entire family and cook a nice meal or get together on the couch for a movie night. Why do people buy timeshares? Guests have plenty of space to relax and recharge.
Read more: Timeshare Vs Hotel: Which Is Right For You?
Why People Buy Timeshares Vs. Airbnbs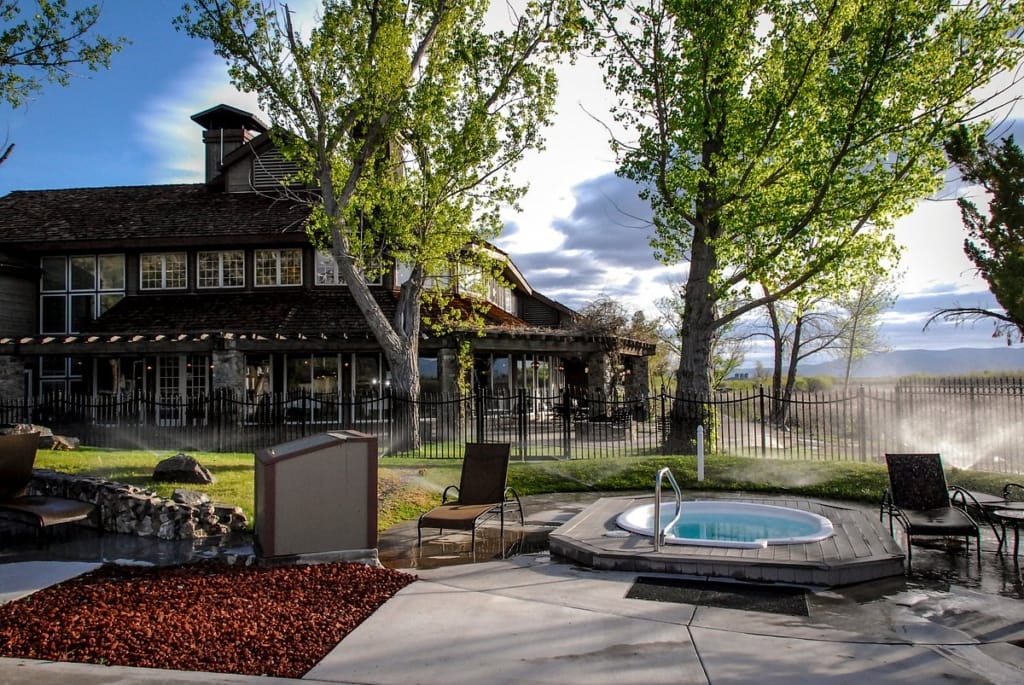 While timeshares units are larger than hotel rooms, you might still be wondering why people buy timeshares instead of renting an Airbnb. After all, Airbnbs have a lot of space too. While it's true that Airbnbs offer a lot of room, they can't match up to the amenities found at a timeshare resort. Properties like Holiday Inn Club's Orange Lake Resort have on-site dining, golf courses, multiple swimming pools, and more. Unless your Airbnb offers those amenities, you're just paying for space.
Additionally, timeshares have another advantage that vacation homes lack: consistency. With timeshares, you can rest assured that you'll have a place to stay at your preferred destination each year. Meanwhile, you would have to book an Airbnb each year. You also might be unable to stay at the Airbnb you've previously booked if someone else reserves it first. Timeshares owners don't have to worry about issues like these.
Vacation Clubs Vs Timeshares
You may hear "vacation club" and "timeshare" interchanged in advertising or conversation. They pretty much mean the same thing; however, we can break down some minor differences. Vacation clubs are normally from top brands, like Marriott Vacation Club or Holiday Inn Club Vacations. These brands offer timeshare points, which can be used to exchange for locations other than your Home resort. When you own with a vacation club like Marriott or Holiday Inn, you're given access to other resorts within the club's portfolio, not just one. It's still like owning a timeshare but comes with more flexibility and freedom.
Rent Out Your Timeshare Ownership
Some years we don't have the time or budget to take a vacation. This is completely normal and it's something your resort understands. If there's ever a year that you simply aren't making use of your ownership, you can rent it out to help cover the annual dues. Check with your resort if they have an in-house program to rent out your unit or a referral program that helps owners do this.
If you currently own a timeshare and need additional help renting it out, we can help. Timeshares Only has been assisting owners rent out their timeshares for over 25 years. We'll advertise your timeshare for rent, take care of reservation details with the resort, and give you the proceeds. If you're interested in renting a timeshare or renting out your timeshare, call us today at 1-800-610-2734.
Vacation Exchange
If you own a fixed week or have rotated through enough of your developer's resort portfolio, you might be wondering if there's any possible way to see the world with what you already own. This is exactly how the concept of was born!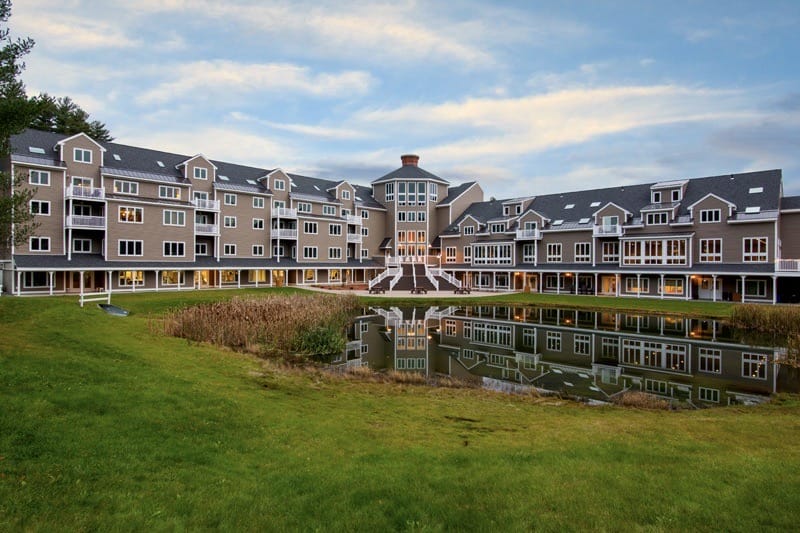 When you join your resort-affiliated vacation exchange network the travel opportunities are endless. You can trade your ownership for thousands of other resorts around the world.
Started by Resort Condominiums International (RCI), timeshare owners can become members of their resort's affiliated exchange network. After signing up, you can deposit your timeshare points or weeks and exchange them for a resort across the world! Check with your resort to see if they are affiliates of either RCI or Interval International. There are other trading platforms besides those two, but they are definitely the largest and best vacation exchange companies. With all the benefits outside of ownership, timeshares are worth it for the discounts and opportunities.
Read more: Timeshare Exchange: Points-Based vs. Deeded Weeks!
International Timeshare Resorts
Popular brands like , Marriott, or Hilton offer their vacation club owners the opportunity to see the world. This makes timeshare worth it to people who want to see the world. Rather than use an exchange network to cure their travel bug, these owners can stay right within their beloved brands' portfolio of resorts worldwide. Wyndham has over 220 resorts in the most sought-after destinations like Hawaii, Park City, Utah, the British Virgin Islands, Mexico, Australia, and more. Marriott Vacation Club also has international resort properties that owners can visit, such as locations like Thailand or Costa Rica.
Vacation Inspo With Top Clubs:
If you're interested in traveling the world with new opportunities every year, join a vacation club that has resort properties in all the destinations on your bucket list. At the very least, you can always trade your points or weeks on RCI or Interval International!
Exclusive Travel Opportunities
Top timeshare brands include one-of-a-kind, exclusive vacation opportunities for their owners. Disney Vacation Club offers Adventures by Disney, taking DVC owners to Asia, Africa, Europe, and more. Even Hilton Grand Vacations Club's ClubPartner Perks provide opportunities like cruises, houseboat rentals, RVs or yacht charters. What's more, vacation exchange programs like RCI or II also offer members discounts on travel packages and excursions. As a result, when people buy timeshares, they're getting more than just a week at a unit, they get an opportunity to enjoy all kinds of experiences.
Timeshare Financing
One thing lots of people don't realize is that third-party timeshare financing companies are a valid option. Our partners at Vacation Club Loans offer low interest rates, no hidden fees, and flexible payments.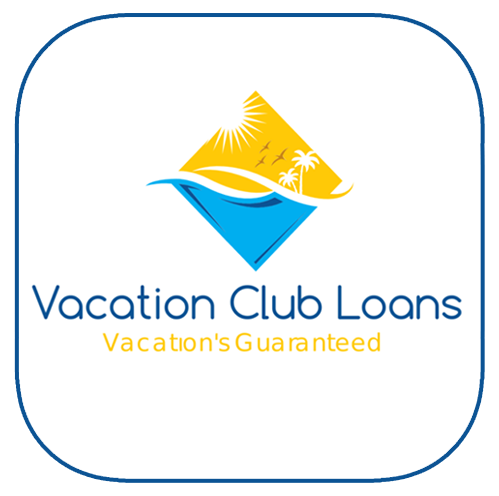 Finance your timeshare, even if you purchase it from the resale market. You can secure financing from third-party companies like Vacation Club Loans for better loan terms.
You don't have to pay all at once. And, if you buy timeshare resale, you'll already be saving thousands of dollars on this incredible vacation product. Imagine spending five thousand dollars on vacations for the rest of your life. It's doable! And you can still finance it to ease the cost of the purchase.
Who Buys Timeshares?
It's not always who you think, that's for sure! Today's timeshare owners are younger, more diverse, and better educated than ever before. In fact, the average owner's age is 39 years old. Typically, parents of all ages will buy a timeshare to guarantee quality vacation time every year. If you think about it, people don't just buy timeshares as a product. People buy timeshares because they provide lifelong memories, ones that families remember forever. As the millennial generation is beginning their families, more and more purchase timeshares than ever.
Are Timeshares Worth It?
After you've heard about why people still buy timeshares, it's easy to see that timeshares are worth it for families that want to travel every year with awesome perks. Ultimately, it comes down to your travel preferences and what you deem important. Among the concerns of potential timeshare purchasers is whether such a purchase is a good investment. Keep in mind timeshares are not a financial investment. They are however a good investment into your family and health. They're a big commitment, but only if you don't plan on using your timeshare every year. If you want to vacation each year then timeshares are worth it.
Besides incredible vacation clubs that you can join for additional flexibility and freedom, you can do so much more with a timeshare outside of your brand's portfolio. Exchange it for cruise discounts, airfare, car rentals, hotel stays, and more. If guaranteed vacations in exceptional resorts is what you're really looking for, timeshares are absolutely worth it.
Buy Timeshare Resale With Timeshares Only
People buy timeshares for all sorts of reasons. If the cost of timeshare has always thrown you off, but you think the vacation ownership lifestyle is for you, then take a look at timeshares for sale on the resale market. You can find points and weeks for sale at top resorts with the best vacation clubs for a fraction of the cost. Not to mention, when you buy online you avoid the aggressive sales tactics from a timeshare presentation and get to find the perfect timeshare for your future vacations. Purchasing a timeshare has never been easier.
If you're not sure yet, why not check out some of the timeshares for rent? Try it out before you buy to see what timeshare is all about. You might be surprised to find that you think buying a timeshare worth it in the end. If you have any questions, give us a call at 1-800-610-2734.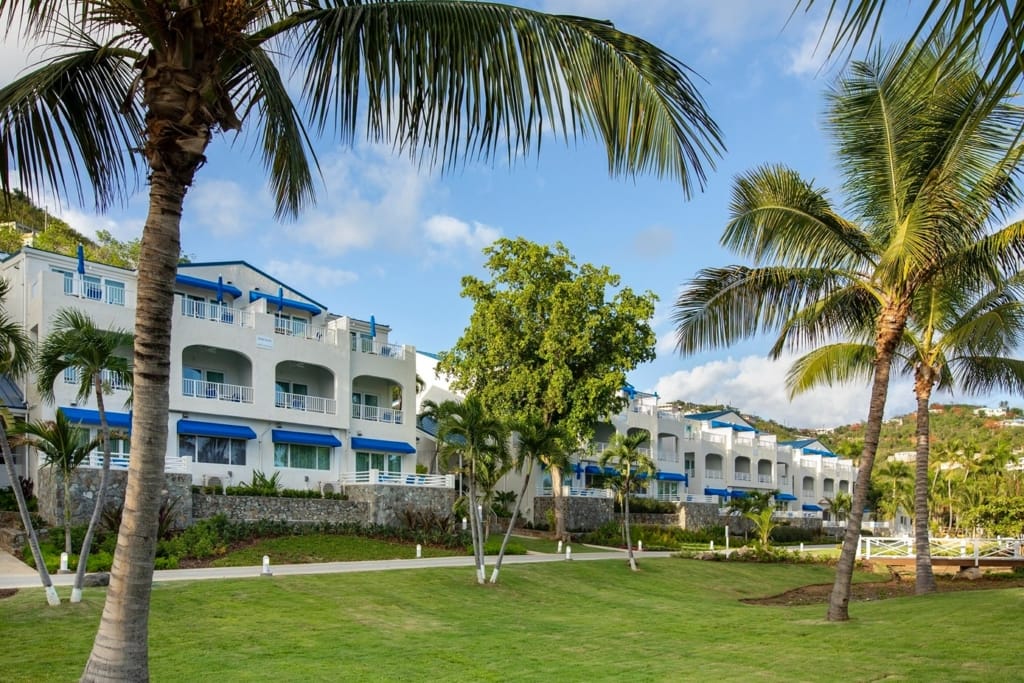 What is the Top Timeshare Resort to Own at?
If you want to buy a timeshare, you are probably wondering what resorts are the best. Here are some of the top resorts.
What is the Best Timeshare Developer?
Another thing to consider when purchasing a timeshare is what brand to own with. Here are some of the top resort developers.
Sell Your Timeshare Contract
If you no longer use your timeshare ownership or if it no longer fits your lifestyle, selling might be a good option for you. Give us a call at 1-800-610-2734 to learn more about selling with us.