While they may look similar on the surface, there are plenty of differences between a timeshare and a hotel. Hotels are booked on a singular basis, whereas timeshares offer long-term memberships. When it comes to timeshares vs hotels, there's not one right answer, but we can help you figure out if they're right for you! Is vacation ownership a good fit for what you value in your getaways? Read on to find out!
What is a Timeshare?
Before we can compare timeshares vs hotels, it's important to discuss what a timeshare actually is. Simply put, a timeshare, also known as vacation ownership, is a resort unit that owners can use for a certain amount of time each year. The amount of time each owner can use a timeshare is usually a week but may vary by developer or resort. Most timeshares are with large corporations like Hilton, Marriott, and Wyndham.
Types Of Timeshare
Of course, understanding the types of timeshares can help you determine if buying one is right for you. Here are the most common use cases of timeshares:
Floating week timeshare: Owners have the ability to reserve a vacation during certain times throughout the year.
Fixed week: The traditional timeshare—owners have one fixed-week that they are eligible to book a vacation at their chosen resort.
Points-based: This is the most common type of timeshare now. Owners purchase a number of points that renew every year. Owners can book a vacation at their preferred resort or at another resort within the resort's network as many times a year they like, as long as they have the points amount to do so.
Timeshare vs Hotel
Are you considering buying a timeshare or booking a hotel for your next getaway? Below we have outlined the pros and cons of timeshares and hotels in detail so you can make the right decision for yourself. We'll consider the differences in accommodation, value, amenities, and more. Hotels are thought to be an easier option for booking vacations, but timeshares are a worthy competitor when you weigh out all they offer.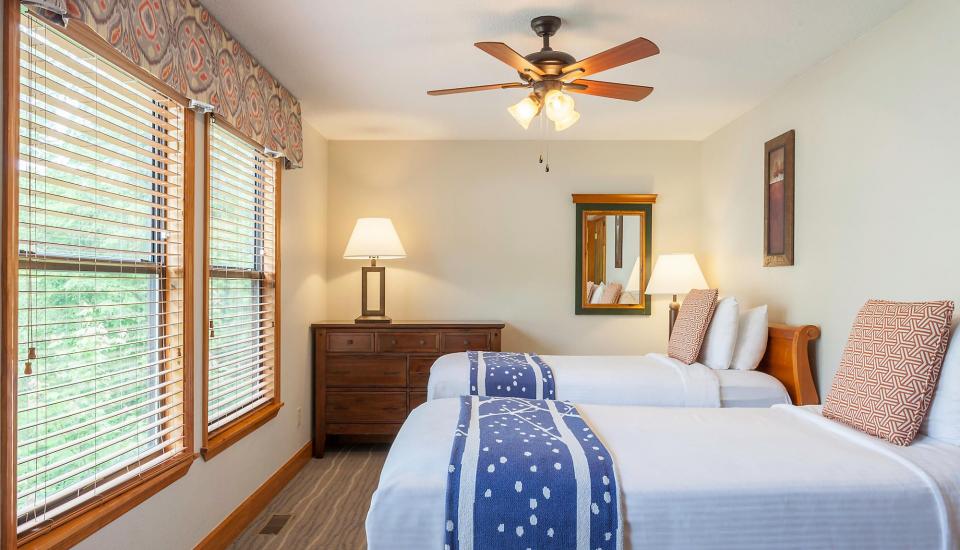 With hotels, you book a room for a single period of time. Becoming a timeshare owner means you gain priority access to your favorite timeshare resort. Meaning the resort you purchase a timeshare at. In essence, you own property under a time-sharing agreement. So, you could own a specific week at a timeshare resort, and every year you have a guaranteed spot at the resort for that week. Alternatively, you can own timeshare points, which work like your "vacation currency" within your vacation ownership club. So, essentially, you have the right to use the property you've bought into regardless if you buy points or a week. You can use timeshare points at multiple resorts within your club's portfolio during any time of year. Spend, borrow, and bank for ultimate flexibility.
Timeshare vs Hotel: Accommodations
Of course, most hotel accommodations include a bathroom, a bed and a microwave, depending on where you stay. A timeshare, however, provides more luxurious accommodations. Many timeshares have whirlpool bathtubs, private balconies, in-unit kitchens, separate living spaces, and locking bedroom doors. Did you know the average timeshare suite is 3x larger than the average hotel room? That's a lot of space! Imagine having your very own vacation condo waiting for you every year. Of course, it sounds pretty ideal if you ask us! Some units are also known as lock-offs, which means you can completely close off one side of your unit for privacy. If you like having a separate living and dining room, tons of extra space, and plenty of extra bonuses to make your room comfier, timeshares might be for you.
Amenities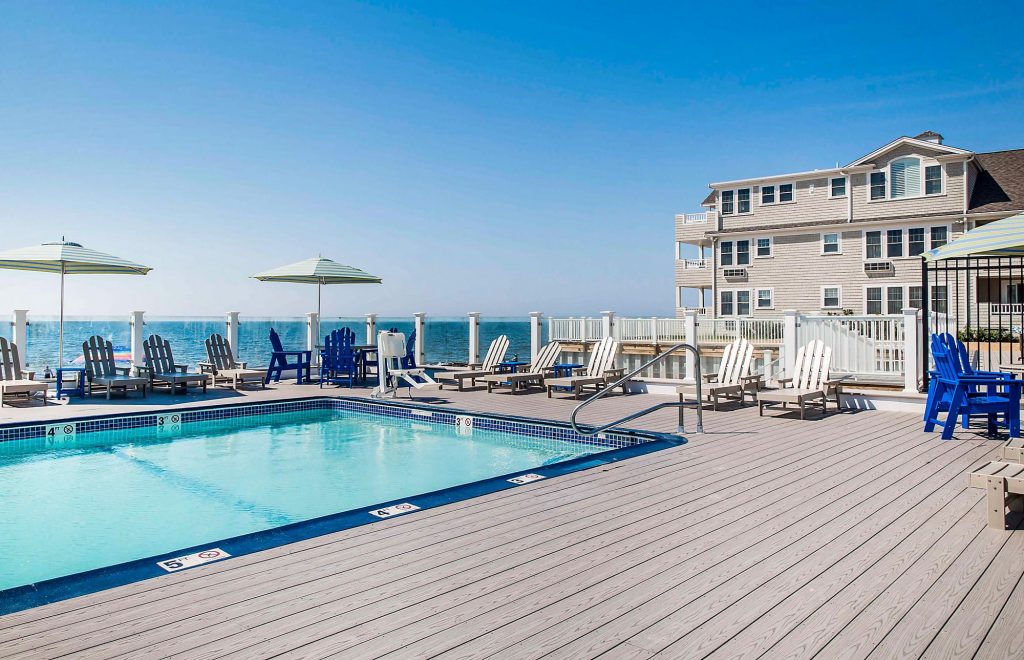 A major difference between timeshare vs hotels is the amenities. While developers design both hotels and timeshares with vacationers in mind, timeshares go above and beyond. Amenities at timeshare resorts typically include in-and-outdoor pools, golf courses, excursions, fine dining, casinos, snow and water sports, waterslides, and night entertainment as well as proximity to amusement parks. The amenities make the difference for many timeshare owners. They enjoy the ease of access to spas and dining right on site. Owners who buy a timeshare enjoy these benefits year after year.
The Cost of Timeshare vs Hotel
On each of our timeshare postings, you can evaluate the cost of timeshare vs. hotel very easily. For assistance, contact us at info@timesharesonly.com or give us a call at 1-800-610-2734. Of course, looking at the cost of a timeshare vs hotel is critical to making the right decision for your vacations. Some people see timeshares as a luxury item, but when you buy on the resale market, you can find many reasonably priced options for your budget. Not to mention, timeshares are known to save families money over time. As we mentioned above, points-based timeshares give owners the ability to book vacations multiple times a year if they have the right amount of points. Not sure how many points to get? Feel free to consult with our timeshare experts.