Summer brings warm weather, bright skies, and the urge to get outside so you can enjoy it all. Make this summer the best one yet by visiting one of these six summer beach vacation destinations. Whether you're looking for a family-friendly beach getaway or a romantic escape for two, these destinations are sure to provide the perfect backdrop for your summer vacation.
Summer Beach Vacations Destinations
We narrowed down the top six destinations ranging in location, budget, and activities. From the sunny beaches of Florida to the white sand beaches of Hawaii to the fun South Carolina beaches, our destinations are sure to pique your interest. No matter which one you choose, your summer will soon be one you won't forget.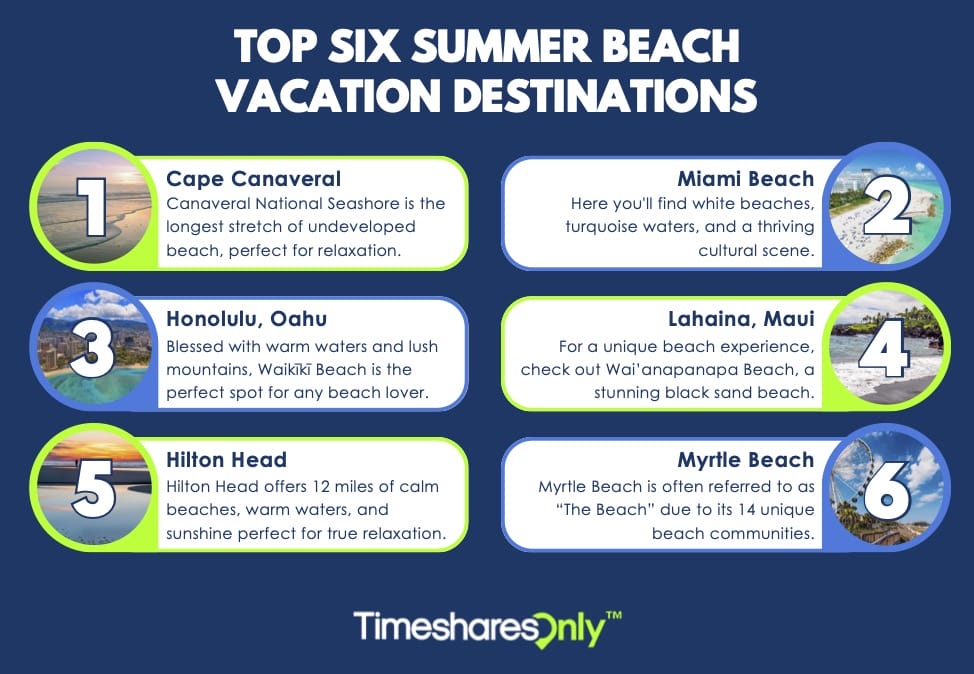 Where to Summer Beach Vacation in Florida
Cape Canaveral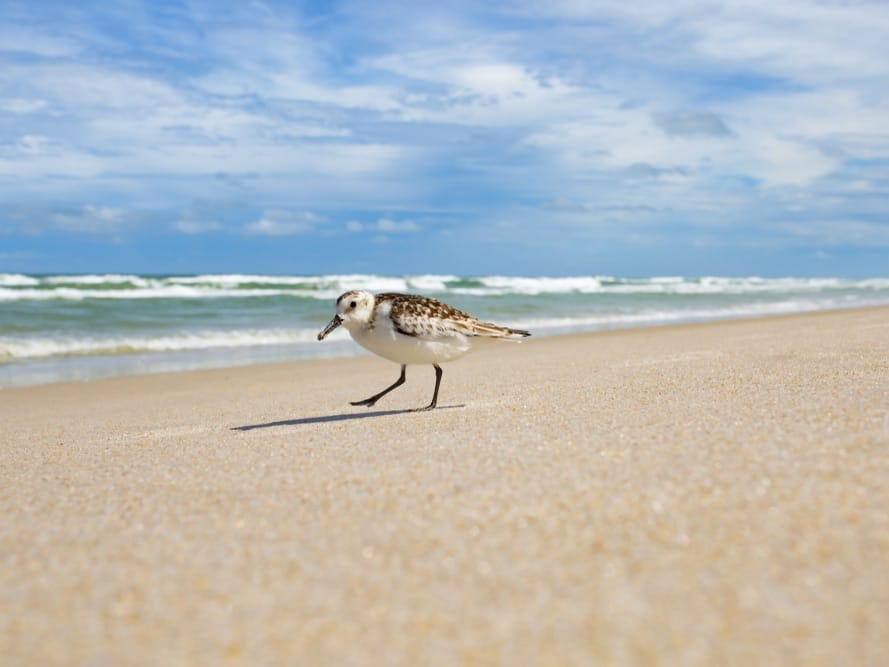 Cape Canaveral is known for having one of the best beaches in Florida, Canaveral National Seashore. This beach is the longest stretch of undeveloped Atlantic Coastline, making it a prime location for those who want a calm beach experience that isn't glitz and glam. You can see 1,045 plant species and 310 bird species across the 24 miles of undeveloped beach.
There is no doubt that this small city has fabulous beaches, but it is also home to Kennedy Space Center, a place where American astronauts have accomplished incredible feats in space and still do today. Playalinda Beach is an excellent location for travelers looking for a great place to watch launches in the future.
Holiday Inn Club Vacations Cape Canaveral Beach Resort is a fabulous timeshare where you can see the launches from your resort. This Cape Canaveral beach resort offers the perfect mix of excitement and relaxation. You are in good hands with this Holiday Inn Club Vacations timeshare.
Miami Beach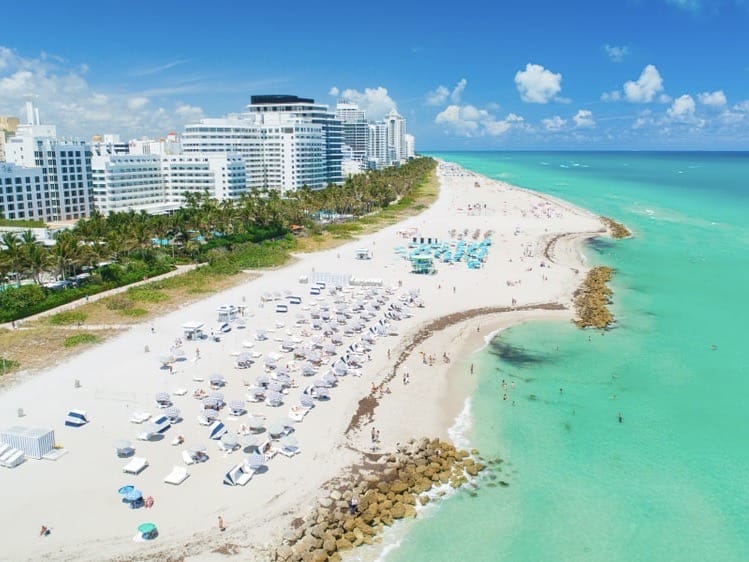 Miami Beach is an island in Southern Florida that connects to the mainland of Miami by bridges. Here you will find white beaches, turquoise waters, and a thriving cultural scene to rival anything ever experienced. From sunbathing to surfing to shopping to nightlife, no matter your interest, you can find something to do at this one-of-a-kind summer beach destination.
If you love strolling along the beach, you can do so at ease thanks to the uninterrupted Beachwalk. Starting just south of Surfside at 87 Terrace and going all the way to South Pointe Park, this seven-mile path allows you to go from one spot to the next easily. Whether you rollerblade, skate, bike, run or walk, add this trail to your bucket list of things to do in Miami Beach.
You have to check out Hilton Grand Vacations Club At Mcalpin Ocean Plaza on your next trip to Florida. This fabulous Hilton Grand Vacations timeshare resort boasts top-of-the-line amenities, including beach access, sports courts, and a rooftop terrace for you to enjoy when you aren't out and about.
Where to Summer Beach Vacation in Hawaii
Honolulu, Oahu
Almost ten million tourists visit Hawaii every year, with most heading straight for Honolulu. Known for its sun-drenched beaches and high-rise hotels, Honolulu is one of the best places to travel in the summer, and it's easy to see why!
Blessed with warm, turquoise waters and lush green mountains, Waikīkī Beach is the perfect destination for any beach lover. Whether you're a beginner or an expert, the gentle waves of Waikīkī provide the ideal environment for surfing. At Waikīkī Beach, visitors can also enjoy a variety of activities, including swimming, snorkeling, sunbathing, and beach volleyball.
If you want a breathtaking resort near all the best beaches and attractions that Honolulu offers, check out Hilton Hawaiian Village. This fabulous resort boasts multiple towers, including HGV Club At The Grand Waikikian, Lagoon Tower by Hilton Grand Vacations Club, as well as HGV Club At The Kalia Tower. All amenities at this 20-acre resort are exclusive to guests, regardless of the building they stay in.
Lahaina, Maui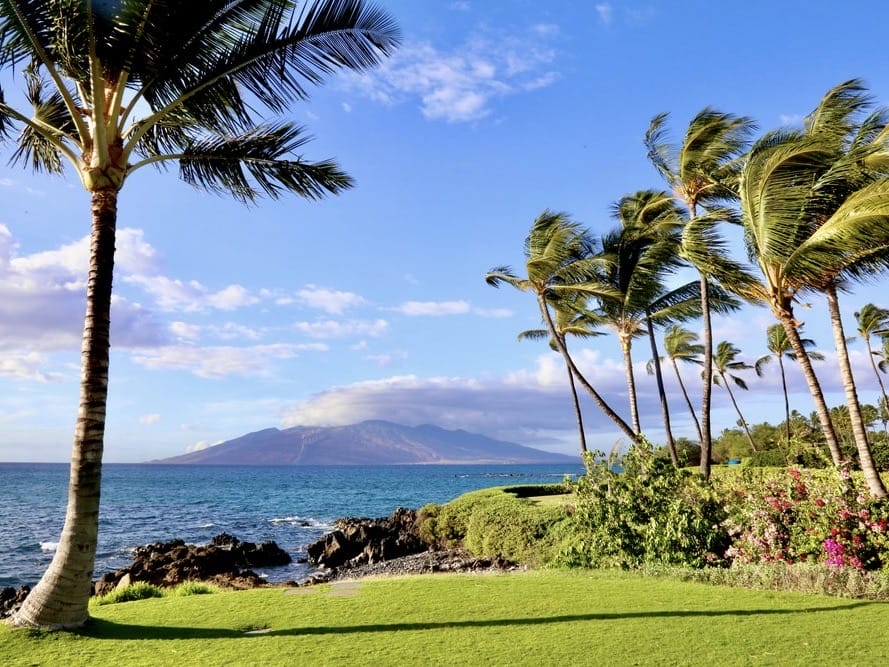 Maui is cherished by travelers and locals alike thanks to its world-renowned beaches. There are 30 beautiful miles of beaches across the island, perfect for surfing, snorkeling, swimming, and sunbathing. With the endless things to do and places to explore in Maui, you can stay as busy or relaxed as you want on your Maui timeshare vacation.
For a unique beach experience, check out Wai'anapanapa Beach. It is a popular stop along the Hana Highway, and its stunning black sands are surrounded by lava cliffs and lush greenery. You read that right! This beach has black sand, not the normally white sand Hawaii is known for. It is considered an iconic beach of the Hawaiian islands and is a great spot to visit while driving the road to Hana.
If you have ever stayed at a Marriott Vacation Club timeshare or Marriott hotel, then you know how luxurious and fabulous this brand is. Marriott's Maui Ocean Club – Lahaina Villas is no different. This Maui timeshare is one of the best family-friendly resorts in Hawaii, with fun amenities ranging from three-and-a-half acres of lagoons to a children's activity center.
Where to Summer Beach Vacation in South Carolina
Hilton Head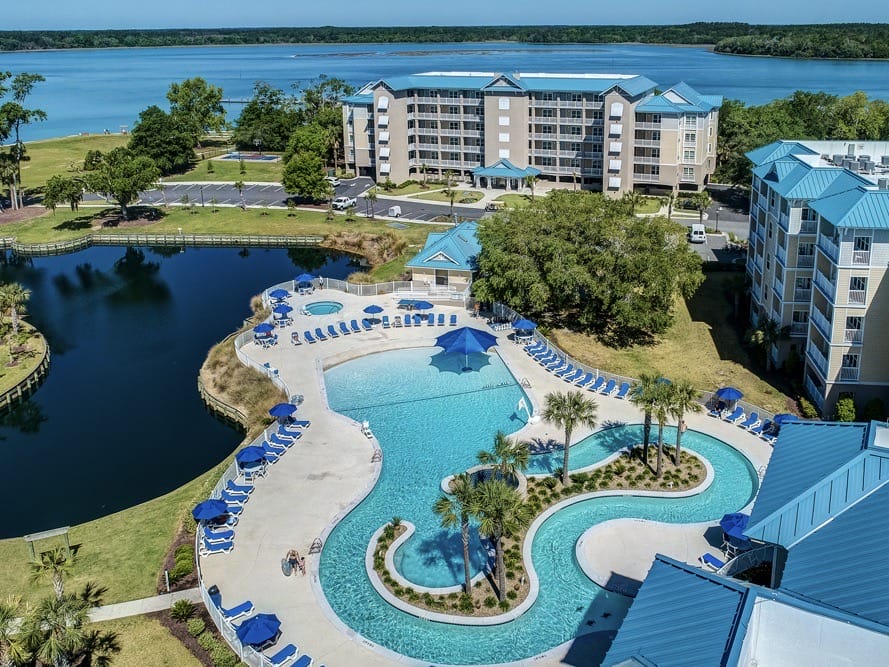 When visiting South Carolina, it is always a battle of Hilton Head vs. Myrtle Beach. You can't go wrong no matter which place you decide, but Hilton Head is the quieter more calm option perfect for true relaxation. The pristine beaches, warm waters, and sunshine make Hilton Head a top summer beach vacation destination for a reason.
With over 12 miles of beaches, Hilton Head Island is a dream destination for families and couples alike. From romantic strolls along South Beach to exciting wildlife viewing at Driessen Beach, there's something to do for everyone. In addition, Folly Beach Park, Islanders Beach Park, and Coligny Beach Park are popular spots for visitors. Between May and October is sea turtle season, so you may get the chance to see nests or hatchlings.
Bluewater Resort And Marina is one of the best Spinnaker Resorts. There is a swimming pool, an exercise facility, a sauna, golf privileges, as well as Intercoastal waterway access at this Hilton Head rental.
Myrtle Beach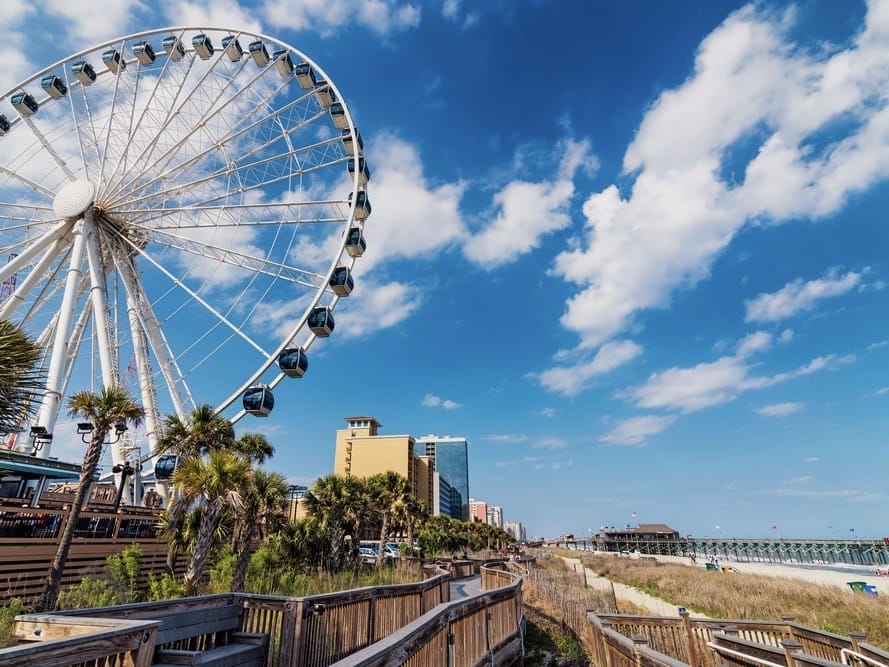 Are you looking to take a summer vacation on a budget? If so, look no further than Myrtle Beach. Myrtle Beach is known for its fun attractions. So, it is definitely the more fast-paced beach location when compared to Hilton Head. Myrtle Beach is often referred to as "The Beach" for a variety of reasons, but one is its abundance of beaches. The area boasts 14 unique beach communities with their own distinct personalities.
Myrtle Beach is home to the well-known Boardwalk and SkyWheel, with the beach right at its doorstep. North Myrtle Beach is made up of four distinct beach towns: Cherry Grove, Windy Hill, Ocean Drive, and Crescent Beach. These towns exude charm while still providing visitors with excellent dining and lodging options.
Along the 1.2-mile stretch of Myrtle Beach's Oceanfront Boardwalk, there are endless possibilities and spectacular ocean views. This coveted location is where you can find Ocean 22 By Hilton Grand Vacations, one of the best beach resorts to visit this summer! This gorgeous resort boasts an on-site restaurant, outdoor pool, beach access, game room, bar, and more!
Plan the Ultimate Summer Beach Vacation with a Timeshare Rental
When you rent a timeshare, you can make your summer beach vacation a reality! You can find timeshares for rent in Hawaii, Florida, South Carolina, and more. Not to mention, our rental prices are unbeatable. Start by browsing our marketplace of rentals. Then, click reserve on the ad that is best for you!
Have any questions? Give us a call today at 1-800-610-2734. We would be happy to help you find the perfect rental or guide you through the process.