If you love diving into the ocean, gazing out over the mountaintops, or immersing yourself in unfamiliar cultures, you've probably thought about visiting Maui. This Hawaiian island is one of the top vacation destinations in the world, and it's easy to see why! With stunning landscapes around every corner, there's so much to see in Maui! A timeshare vacation is a great way to see the best of the island, even with a stay at one of the many timeshare rentals in Maui. We've rounded up some of the best activities that you won't want to miss in Maui! From Kaanapali to Wailea, we'll also discuss some of the top timeshare resorts in Maui that have units for sale or have rentals available right now! Keep reading to see how you can make your vacation to a Maui timeshare one you'll never forget!
Best Activities While On A Maui Timeshare Vacation
There is so much to do in Maui that you'll never have a dull moment on your vacation! Whether you're looking to explore the natural beauty of the island or want to immerse yourself in the beautiful local culture, there is something for everyone! Here are some of the can't-miss activities for your next vacation to your Maui timeshare!
Drive The Road To Hana
The Road to Hana is on many people's Maui vacation bucket lists! The Hana Highway is a scenic road that winds through the rainforests and seascapes of Maui. Along this stretch of road, there are many stops to admire the beauty. There are countless waterfalls, beaches, and gardens that are worth stopping for. Some of these attractions will require you to get out of the car to explore, so plan accordingly. With all of the scenic spots along this curvy road, it's impossible to see them all in one day. Do some research and pick your top stops so you don't miss a thing! There are companies that offer guided van tours of Hana, which is suggested for visitors because the drive can be a bit treacherous for first-time travelers. The Road to Hana is definitely one of the activities you need to do during your timeshare vacation in Maui.
Attend The Old Lāhainā Lūʻau
If you're wanting to be dazzled by the beautiful culture of Hawaii, then look no further than The Old Lāhainā Lūʻau. This celebration is Maui's most authentic lūʻau. Here you will be immersed in some of the best storytelling, music, dancing, and food you'll find in Hawaii. Every guest is welcomed with a fresh lei and then serenaded by local musicians. Order some food and then settle in; you're about to witness an incredible show! Not only is the show beautiful, but the backdrop will come alive in shades of orange as the sun sets over the ocean. The tiki torches will be lit, and the party will really kick off! While you're enjoying the traditional delicacies, the entertainers will take the stage to dazzle the crowds! The Old Lāhainā Lūʻau cannot be missed on your next Maui timeshare vacation.
Get Up Close With Sea Animals
Maui is an island, so of course, it is surrounded by sparkling oceans. This means that you'll get the chance to see some pretty incredible wildlife while on vacation to your Maui timeshare. If you're looking to get a little closer to these beautiful aquatic creatures, you have a few options.
Some of the most incredible sightseeing tours in Maui are whale-watching excursions. If you're visiting from November through March, you'll get the chance to see North Pacific humpback whales in the natural environment. There are options to either view the whales from a boat or get an even closer look by snorkeling alongside them. Whale-watching in Maui is truly an unforgettable experience! In particular, Kaanapali Beach has some great opportunities for whale-watching. So if you want to see some of the world's biggest mammals, consider staying at a Kaanapali timeshare.
Another one-of-a-kind experience in Maui is swimming with Sea Turtles! Head to Turtle Town along Maui's south shore to have guaranteed turtle sightings! Here you can swim with these beautiful animals! You might even catch some basking on the beach! While you're at Turtle Town, you may also see some beautiful tropical fish or even dolphins and seals! There is endless natural beauty in Maui, so your next timeshare vacation is going to be gorgeous!
If you'd like to get up close and personal with sharks, then Kaanapali Beach is a great place to visit. The nearby Maui Ocean Center features shark dives that allow you to swim alongside 20 sharks, as well as manta rays and hundreds of fish. This is a breathtaking experience that has to be seen to be believed, and the most convenient way to experience it is with a Kaanapali timeshare.
Visit A Black Sand Beach
Black sand beaches are iconic to the Hawaiian islands, especially Wai'anapanapa Beach in Maui. This beach sits along the rocky coastline and is one of the best stops when driving the road to Hana. Wai'anapanapa Beach is one of the more popular stops along the Hana Highway, and it's clear to see why. The stunning black sands sit amongst lava cliffs and tropical greenery. The tropical flora and sparkling turquoise waters really make the black sand pop. While you're visiting this beach, you should also explore the lava tube that is right on the beach! You can walk through the cave-like opening that was formed by lava flowing towards the ocean. Both of these unforgettable sites are located in Wai'anapanapa State Park, which offers many more opportunities for exploring the beauty of the island. Visiting this area is definitely a must for your next vacation to your Maui timeshare.
Get An Aerial View Of The Island
Of course, anywhere you go in Maui, you'll be surrounded by beauty. However, there are some parts of the island that can only be seen from above. There are a few ways to explore these areas, including helicopter rides and ziplining tours. Both of these activities provide a bird's-eye view of majestic Maui! Some sights that are best from a helicopter include volcanoes, rainforests, waterfalls, and even the Hawaiian Coral Reef! If you're looking for an aerial view that is a little less extreme, a zip-line tour might be perfect for you. With a zipline tour, you'll soar right over the lush rainforests with stunning views of the Pacific Ocean in the distance! If you're looking for an extra bit of fun on your Maui vacation, book one of these activities the next time you visit your timeshare or rental!
Best Resorts For Your Next Maui Timeshare Vacation
Now that you have seen some of the best things to see in Maui let's take a look at some pretty incredible timeshare resorts on the island. These timeshare resorts will be the perfect place to unwind while on vacation in Maui. These resorts offer stunning views and the amazing amenities that you'd expect with a timeshare resort. Whether you own a timeshare at one of these Maui resorts or are trying out one of the rentals, you're definitely going to have an incredible vacation!
Hilton Grand Vacations Maui Bay Villas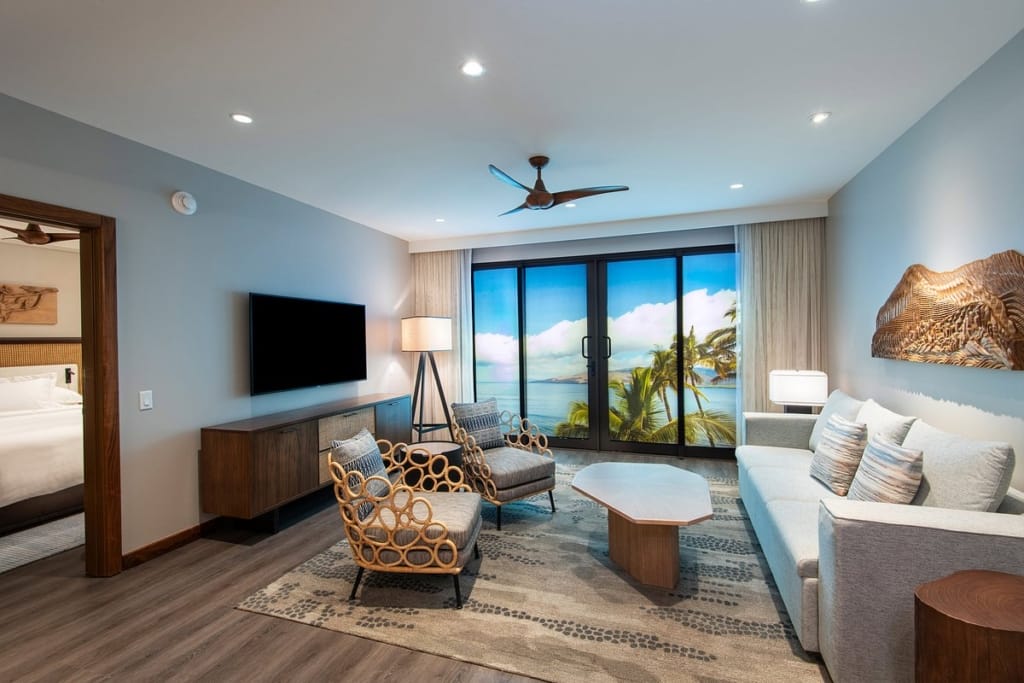 Hilton Grand Vacations Maui Bay Villas is Hilton's first property in Maui and offers 31 luxurious suites for owners. Guest suites all include full kitchens and laundry units. Guests will feel right at home during their vacation to this Maui timeshare resort! Each suite also has a private lanai area where guests can enjoy unbeatable views of the island. The resort has a stunning pool and sun deck that overlooks Maalaea Bay, which means guests can enjoy stunning ocean views from all around the resort! You might even catch some views of the migrating humpback whales during peak whale-watching season!
Learn more: Say Aloha to These Luxurious Maui Hilton Resorts!
Marriott's Maui Ocean Club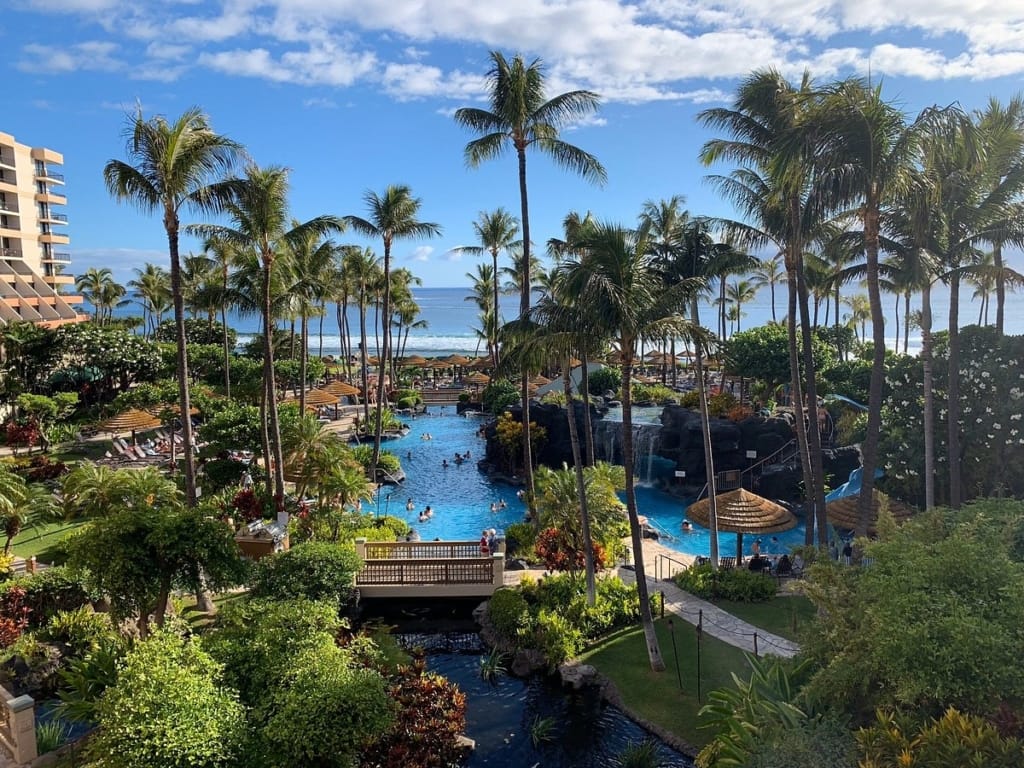 Marriott's Maui Ocean Club is on the shores of the stunning Kaanapali beachfront in Lahaina. Lahaina is one of the most popular vacation destinations in Maui, especially for timeshare owners and timeshare rentals! This sprawling resort offers multiple towers of timeshare suites and tons of beautiful amenities. All timeshare villas at Maui Ocean Club offer the comforts of home, including spacious living areas and comfortable beds. The resort has two lagoon-style pools and a 3.5-acre super-pool. There are also three delicious restaurants and a fun tiki bar at this resort! Guests will have an unforgettable vacation when visiting their Kaanapali timeshare!
Learn more: Escape to Paradise With Marriott Timeshare Hawaii!
Westin Nanea Ocean Villas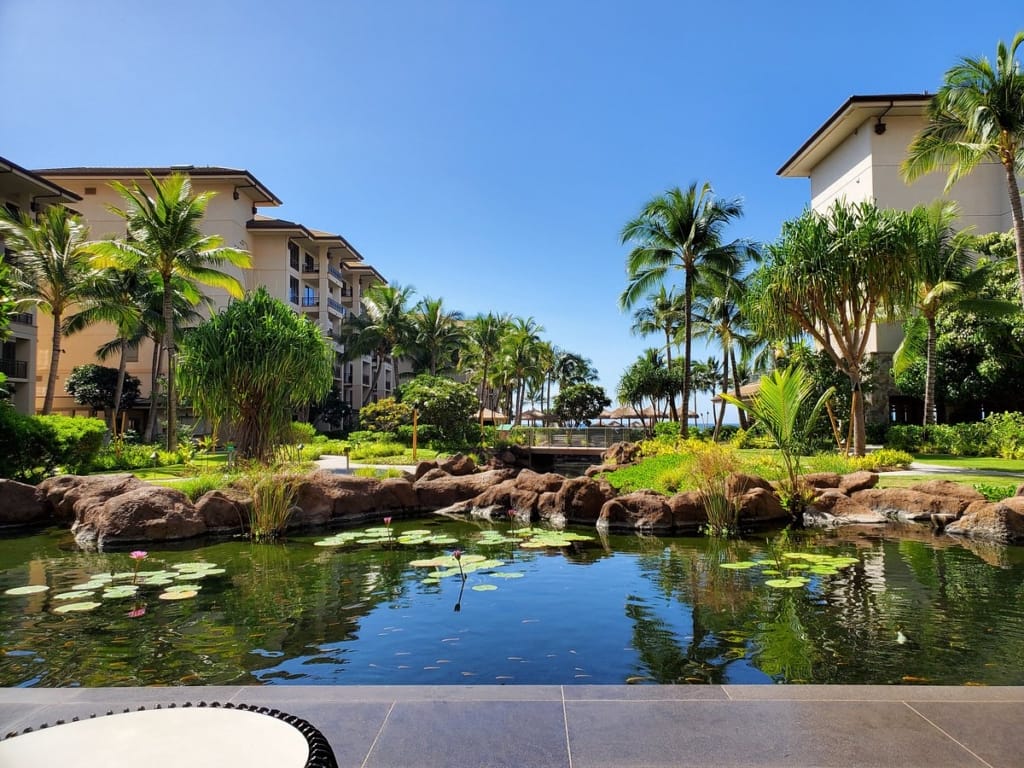 Westin Nanea Ocean Villas is another beautiful timeshare resort on Maui's Kaanapali Beach. This stunning 26-acre resort offers an island oasis for guests amongst lush tropical greenery. The timeshare suites at Westin Nanea have modern design elements and beautiful views of Maui. Whether you have an oceanfront timeshare or your rental has a view of Maui's mountains, the beauty outside your window will not be disappointing. Of course, you'll likely enjoy lounging on the beach, but the resort's 10,000 square foot lagoon-style pool is worth checking out! Westin Nanea also has a restaurant that offers traditional Hawaiian food. A trip to Maui's Westin Nanea in Kaanapali will be a timeshare vacation you won't soon forget!
Kaanapali Beach Club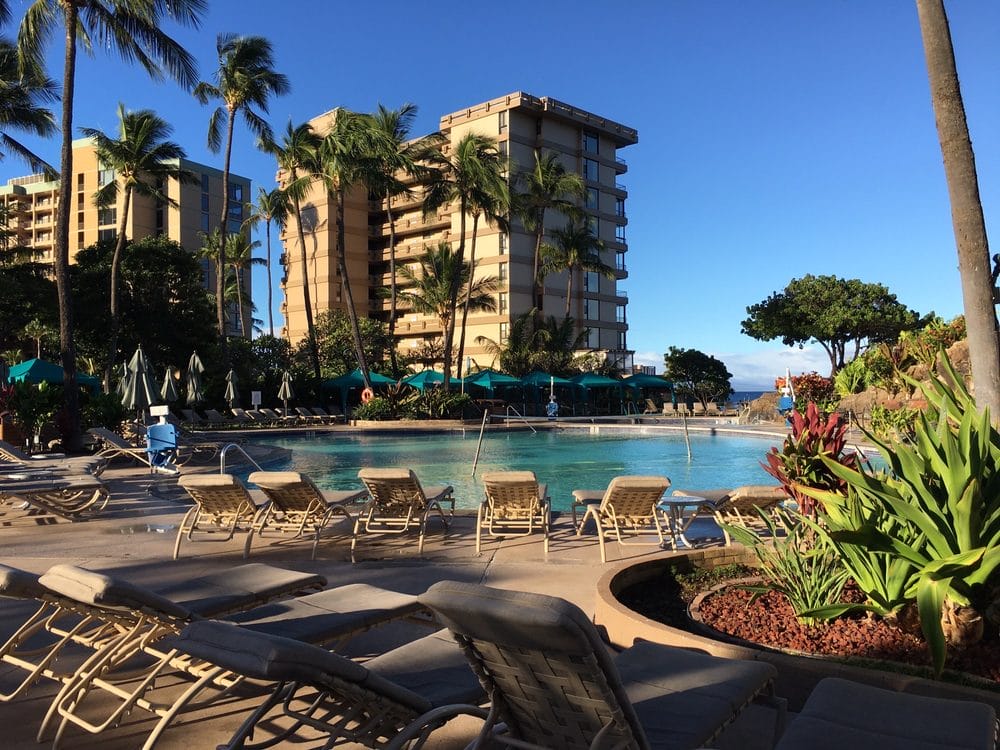 Looking for a resort with so many amenities you'll never want to leave? Then look no further than the Kaanapali Beach Club. A Kaanapali timeshare here will give you access to a one-acre swimming pool with waterslides, hot tubs, and kiddie pools. When you need to kick back and relax, the resort boasts an on-site spa, as well as yoga sessions. Plus, if you're the type of traveler who likes to keep up with your routines, you'll be well taken care of thanks to the business and fitness centers. You'll also be right next to one of the best beaches in Maui, which means you'll be able to scuba dive, snorkel, and stroll the white sands to your heart's content. If you're taking a Maui timeshare vacation, Kaanapali Beach Club is an amazing home away from home.
Maui Timeshare Vacation Rentals
If you're curious about vacation ownership but want to try before you buy, consider renting a timeshare. You'll be able to stay in a luxurious resort, close to the island's best activities. Timeshare rentals give you all the benefits of vacation ownership without any of the commitment. Our online rental marketplace has postings of timeshares in a variety of coveted locations with amazing resorts. If you're looking for timeshare rentals for when you're planning to visit Maui, our rental experts can help you find a great resort near the action. Browse our rentals online or give us a call at 1-800-610-2734.
Learn more: A Quick Guide on How to Rent a Timeshare!
Timeshares For Sale For Your Next Maui Vacation
Are you ready to buy a timeshare in Maui? Then check out our marketplace! We have listings from top resort brands like Marriott, Hilton, and more. If you have any questions, please email us at info@timesharesonly.com. We're always happy to help!