If you need inspiration or are looking for Hilton Head rentals, consider these timeshare resale options for your next trip to the island. You won't regret it! Hilton Head Island is a frequently vacationed spot in South Carolina. This charming and refreshing destination is perfect for when you're ready to slow the pace and relax.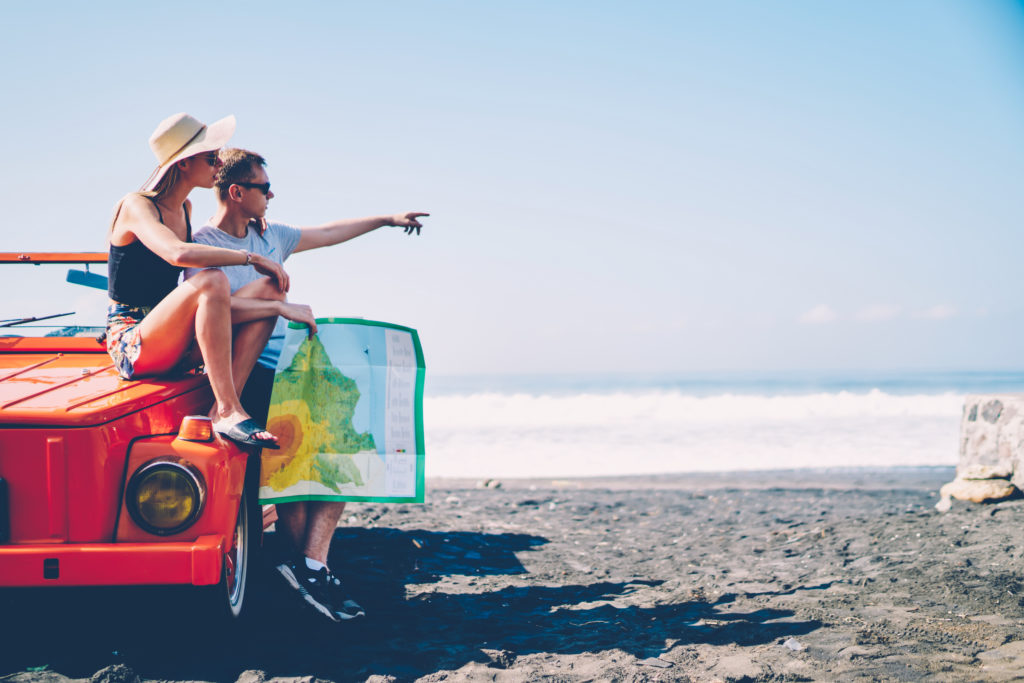 Consider Booking Hilton Head Timeshare Rentals
This beautiful island is the second-largest off the east coast with 12 miles of white sand beaches. Located 95 miles south of Charleston and just 45 miles from northern Savannah, Hilton Head is a popular family-friendly destination. You'll find tropical geography and a relaxing atmosphere here. Hilton Head is known for being a relaxing beach vacation compared to the hustle and bustle of Ocean City or Daytona Beach. Not to mention, Hilton Head has been named one of the top family beaches in the United States.
You might also like: Why Hilton Head is a Golfer's Paradise
Renting vacation property with Hilton Head timeshare rentals can be a great way to spend your next break. Take the family to Hilton Head and get better bang for your buck with these amazing timeshare rentals. The resorts in Hilton Head are all surrounded by the beauty of the island, where you will be greeted with gorgeous sunrises and sunsets most days of the year.
Marriott Hilton Head Rentals
Marriott is one of the world's favorite vacation brands. If you're looking for an upscale vacation on America's most loved island, Marriott can get you there. We currently have Hilton Head rentals with Marriott at the Surfwatch and Sea Pines Plantation, but we are getting new postings every day. Get started with Marriott timeshares in Hilton Head by checking out these two great ones below!
Marriott SurfWatch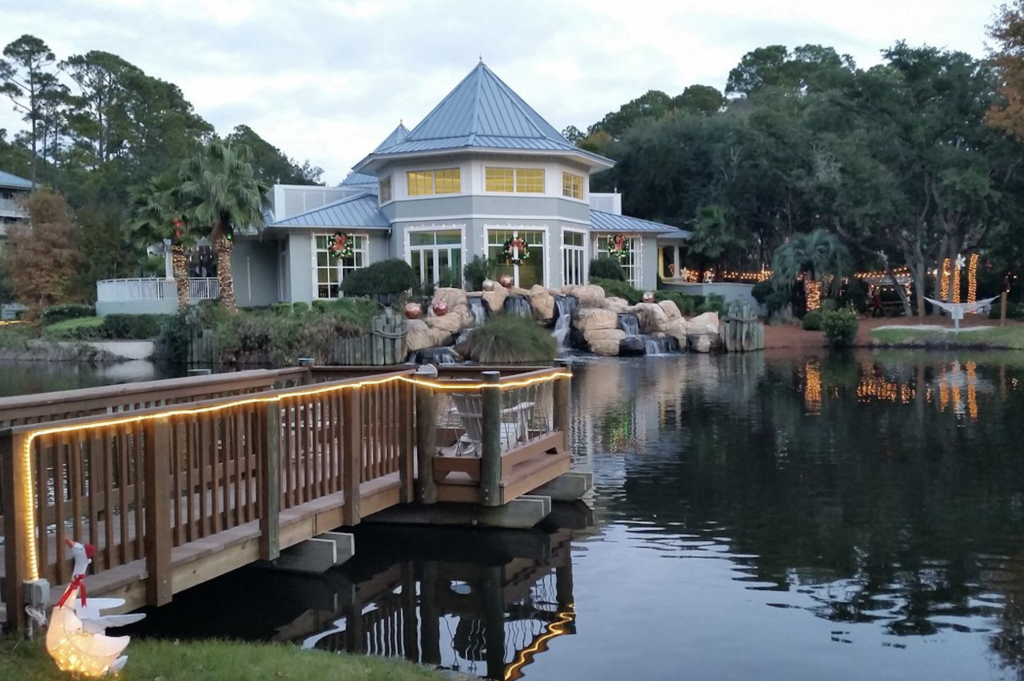 Here you'll find the best of Marriott Vacation Club and Hilton Head vacation rentals all in one. Marriott's Surfwatch is designed to include everything you could need on a beach vacation. With swimming pools, stunning views and more-than-comfortable rooms, you'll never want to leave. The golf courses nearby serve for the perfect golfer's paradise.
Sea Pines Plantation by Marriott
Another gorgeous Hilton Head rental offered by Marriott is the Sea Pines Plantation. The beautiful suites here offer 1-3 bedrooms and more than one bathroom. Undoubtedly, the amenities are perfect for a family getaway. With room for up to eight people to sleep, you can bring everyone you love on a South Carolina vacation. The great thing about Marriott Hilton Head rentals is that you don't have to make a commitment to purchase. You can decide if Marriott is the right brand for your family at an amazing location like this one.
Hilton Head Rentals
The island may be small but it has no shortage of things to do. With over 300 restaurants and 200 shops to choose from, you can still treat yourself every night of vacation. If you have an avid golfer in the family, they will be pleased to find 24 golf courses to choose from on the island. If you're ready to relax, we suggest taking a look at these Hilton Head rentals: timeshare style.
Spinnaker Flexible Ownership Program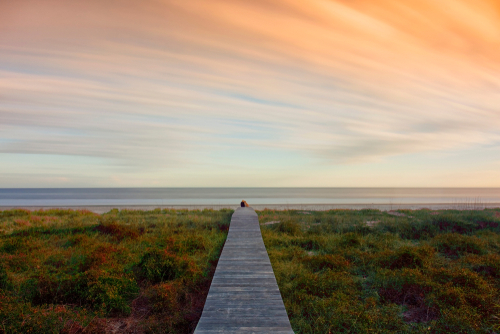 Spinnaker Flexible Ownership has three beautiful timeshare resorts: Waterside by Spinnaker, Egret Point by Spinnaker, and Southwind Villas. What's more, they're all located on the island. With villas ranging from 1 to 3 bedrooms and the capacity to sleep 6-8 people, these resorts are great for a family getaway or a couples retreat. Consider a private oasis, these resorts have perfect pools for lounging and clubhouses equipped with exercise rooms and hot tubs. Spinnaker specializes in family-fun so be sure to check out their available options on our online marketplace.
View Spinnaker Rentals in Hilton Head
Island Links by Coral Resorts Rentals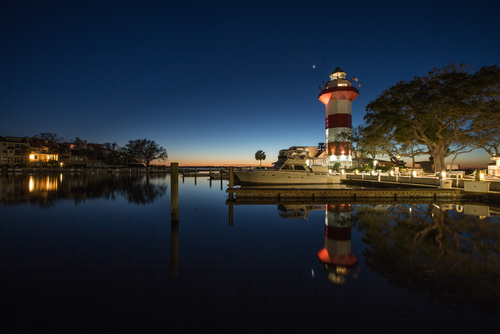 This resort is one of a kind and has well-appointed rooms, pools and a sauna with a hot tub for ultimate relaxation. The two and three-bedroom units are perfect for family vacations. You'll be a short walk from the beach and all the city has to offer, including horseback riding, fishing, water-skiing, and golfing. Not to mention, the dining options in Hilton Head are widely praised by locals and visitors alike. If you decide to buy a timeshare through Coral Resorts, you'll be eligible for RCI, so you will be able to travel even farther each year. Vacation exchange is a great way to see the world and all of the beaches, coast to coast.
View Islands Links Hilton Head Rentals
Bluewater Resort and Marina Hilton Head Timeshare Rentals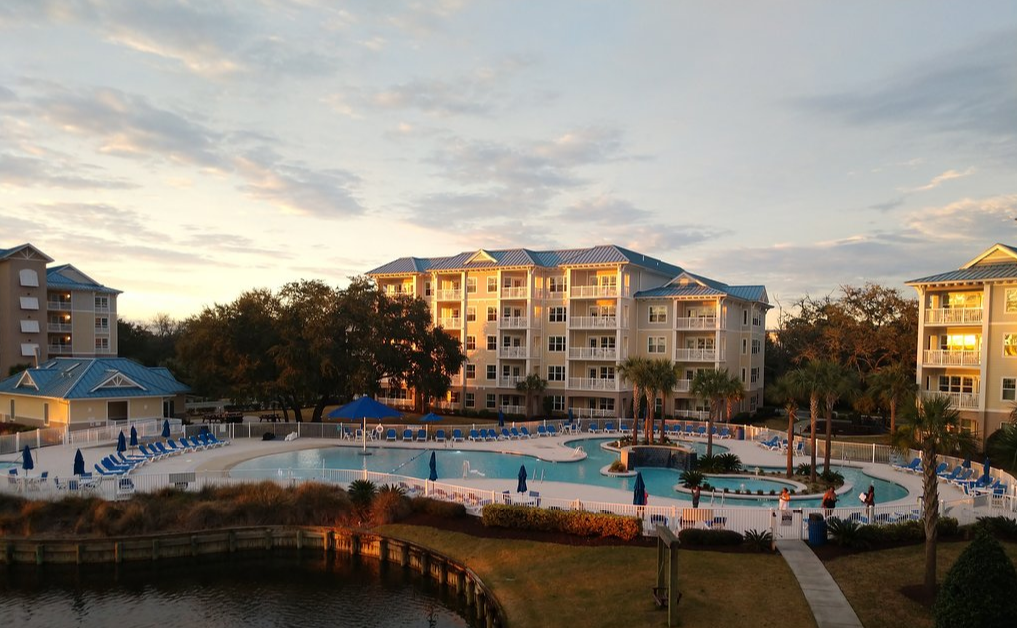 The Bluewater Resort and Marina awaits! With access to the Intracoastal waterway, this resort is packed full of outdoor and water activities for families. If you're interested in boat tours, fishing and luxurious pools, this resort may be for you. Additionally, the fitness center on-site allows you to keep up with your gym routine even while you are on vacation. What's more, bicycle rentals make it easy to explore Hilton Head with your friends and family. Don't forget to check out the local shops and bars in the evening, the nightlife can be quite fun. Hilton Head rentals are a great way to visit this beloved beach town before making the decision to join the ranks of timeshare owners.
View Bluewater Resort and Marina Rentals in Hilton Head
Hilton Head Timeshare Rentals: Try Before You Buy
Timeshares are a big commitment, that's why it may be in your best interest to rent a timeshare before purchasing one. There are definitely benefits to vacation ownership, namely the flexibility of vacation clubs, priority booking and tons of options. Also, you have the opportunity to pay for your vacations in advance, so you won't have to worry when you'll take your next getaway.