When you think of summer, what's the first thing that comes to mind? Is it warm, sandy beaches? Big blue waves? How about quiet, serene forests? If you're thinking about any of these environments, you probably want to travel this Summer, and you're not alone! A survey by The Vacationer found that 85% of Americans are planning to take a summer trip. If you'd like to be one of them, we're here to help! We've compiled a list of the seven best places to travel in the Summer.
What Makes Cancun One of the Best Places to Travel in the Summer?
If one thing sets Cancun apart from the competition, it's opportunities for adventure. Racing down river rapids, exploring the cities of ancient civilizations, and more can all be found in this Mexican city. As a result, Cancun has become an amazing destination for anyone with a drive to explore. When you travel to Cancun, you have to take on Nichupte Lagoon. Nichupte Lagoon has seven lakes and two channels connected to the Caribbean Sea. These waters are perfect for tons of different activities like kayaking and scuba diving. Plus, you can take a jungle tour on a boat to see all the local flora and fauna. History buffs will love the El Rey Archaeological Zone. These ancient Mayan ruins will take you back a thousand years into the past with their awe-inspiring architecture. If you want an adventure, Cancun is one of the best places to travel in the Summer.
Best Place to Stay in Cancun
When you visit one of the best places to travel in the Summer, you'll want to stay at the best resort. For this city, that's the Royal Solaris Cancun. This is an all-inclusive resort with seven restaurants and bars with all kinds of cuisine. From sushi to pizza to Mexican, there's something to satisfy all kinds of tastebuds. You can unwind at the on-site spa, and with direct access to the beach, you'll be able to walk right from your room to the sand. Speaking of your room, you can kick back with either a king-sized bed or two double beds. No matter which you choose, you'll be able to enjoy a view of the beach from your balcony or patio.
What Makes Las Vegas One of the Best Places to Travel in the Summer?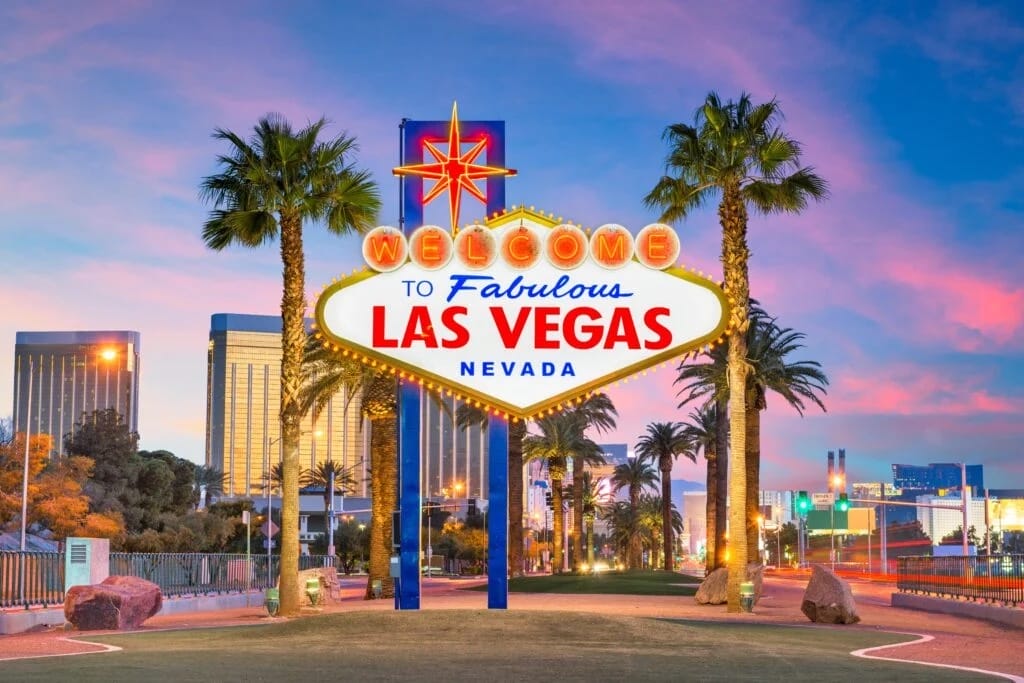 If you're a nocturnal traveler, Las Vegas is without a doubt one of the best places to travel in the Summer. The flashing neon lights, elaborate shows, and bustling clubs come together to create the city's legendary nightlife. While you're in town, be sure to visit the Bellagio. This legendary casino features 40 poker tables and over 2,300 slot machines to enjoy. What you might not know is that the Bellagio is also home to a 14,00 square foot botanical garden. The garden changes to match each season, so each visit is sure to bring something new! Of course, no trip to Vegas is complete without seeing the world-famous Vegas Strip. There are plenty of sights to take in on this boulevard, like replicas of the Eiffel Tower and the Statue of Liberty, but there are activities here, too, like riding a gondola or the High Roller Observation Wheel.
Best Place to Stay in Las Vegas
When it comes to Sin City, your best bet for a place to stay is Polo Towers by Diamond Resorts. Guests can cool off with an incredible view of one of the best places to travel in the Summer at the rooftop pool. Or you can keep up with your routines at the on-site fitness center. When it's time to relax, you'll be greeted by either a studio, one, or two-bedroom suite. These suites offer queen and king-sized beds, depending on which you choose, and all of them are spacious enough to stretch your legs in. You'll also have a gorgeous view of the city thanks to the balcony.
Learn more: Everything You Need to Know About Las Vegas Diamond Resorts
Why is New York One of the Best Places to Travel in the Summer?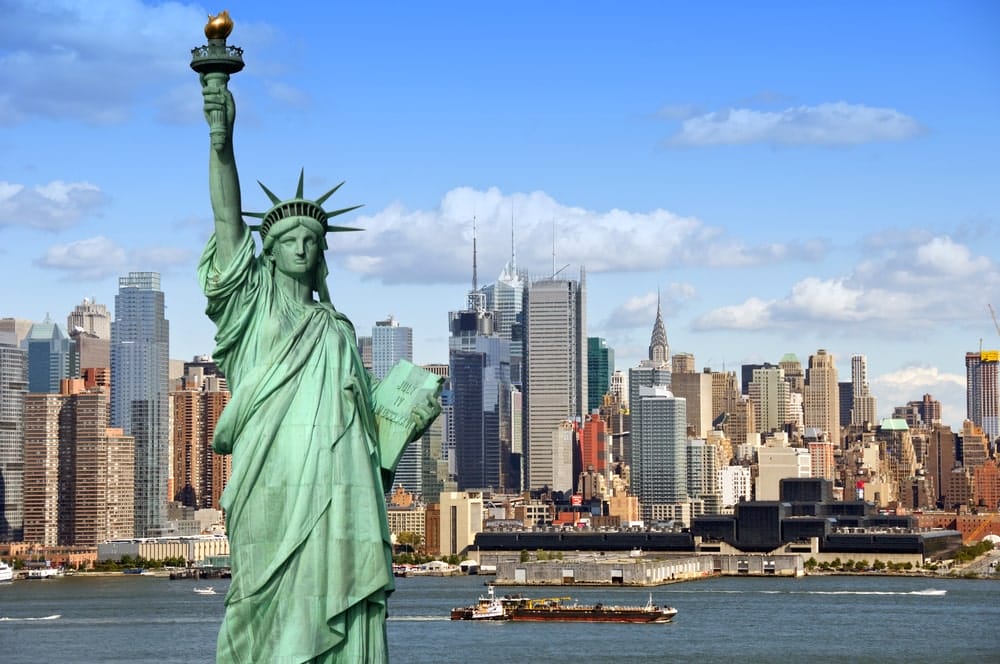 Want to visit the most iconic city in America? Most would say that honor goes to New York. The city that never sleeps is one of the best places to travel in the Summer for anyone hoping to see the nation's most beloved icons. From the beauty of the Statue of Liberty to the excitement of Broadway, you'll find the inspiration for countless films, tv shows, and books here. If you want to see the pinnacle of New York's hustle and bustle, walk through Times Square. There, you'll enjoy great dining and shopping as far as the eye can see. You should also visit the Rockefeller Center and catch a live showing of popular shows like the Today Show. Lastly, if you want something just a bit quieter, take a stroll through Central Park.
Best Place to Stay in New York
New York City has always been defined in part by a hint of style and luxury. Not so much that it seems pretentious, but just enough to know you're somewhere pretty special. Of all the resorts in the Big Apple, the one that best embodies this spirit is Westgate New York Grand Central. The decor and aesthetics are striking without being too overbearing, giving the resort a feel that's both stylish and cozy. Plus, you'll be close to many top attractions like Times Square. Accommodations include suites with king and queen-sized beds, depending on which is chosen. Plus, there are triple-pane windows that drastically cut down on street noise. So while you can enjoy the excitement of the city, you won't have to worry about it when you're trying to rest.
Why is Orlando One of the Best Places to Travel in the Summer?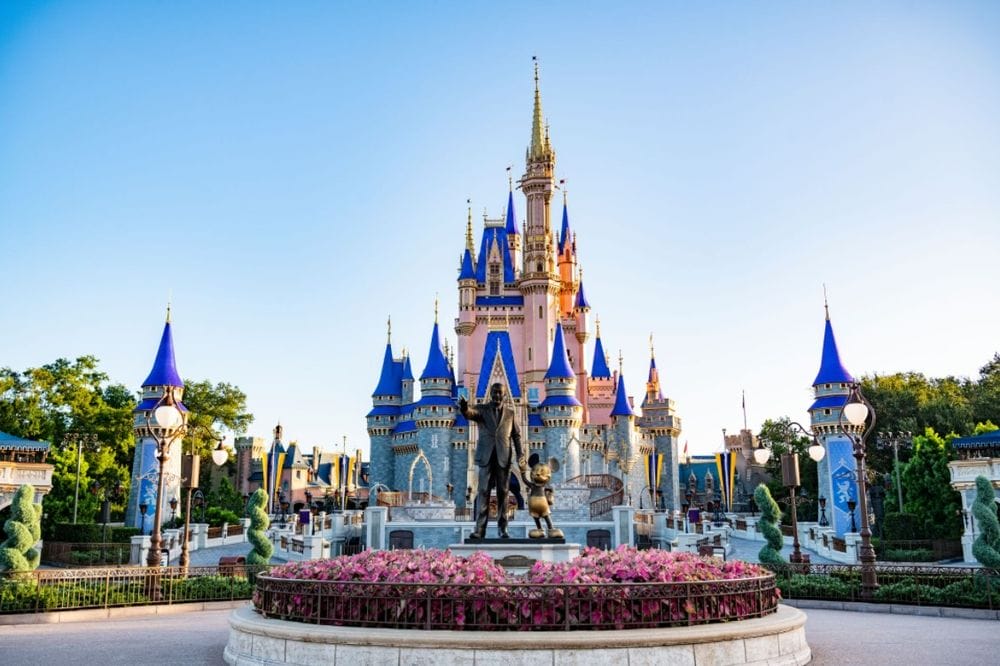 If your idea of summer vacation involves lots of theme parks, Orlando is without a doubt one of the best places to travel in the Summer. After all, they don't call this city the theme-park capital of the world for nothing. Disney World, Universal, Seaworld, and even Legoland call Orlando home. While these parks are great, there are plenty of things to do in Orlando besides theme parks. Visit gorgeous botanical gardens like the Harry P. Leau Gardens or explore one of Orlando's many museums. The city has a rich history with plenty of unexpected surprises around every corner. You just have to seek them out!
Best Place to Stay in Orlando
Do you want easy access to all the major theme parks? Then you can't go wrong with the Sheraton Vistana Resort. This resort offers shuttle services to Disney World, Universal, and Seaworld, so you won't have to worry about renting a car if you're just visiting the parks. Plus, there's plenty to enjoy at the resort itself. Amenities include 135 acres of pools, a fitness center, and a mini-golf court.
Why is Gatlinburg One of the Best Places to Travel in the Summer?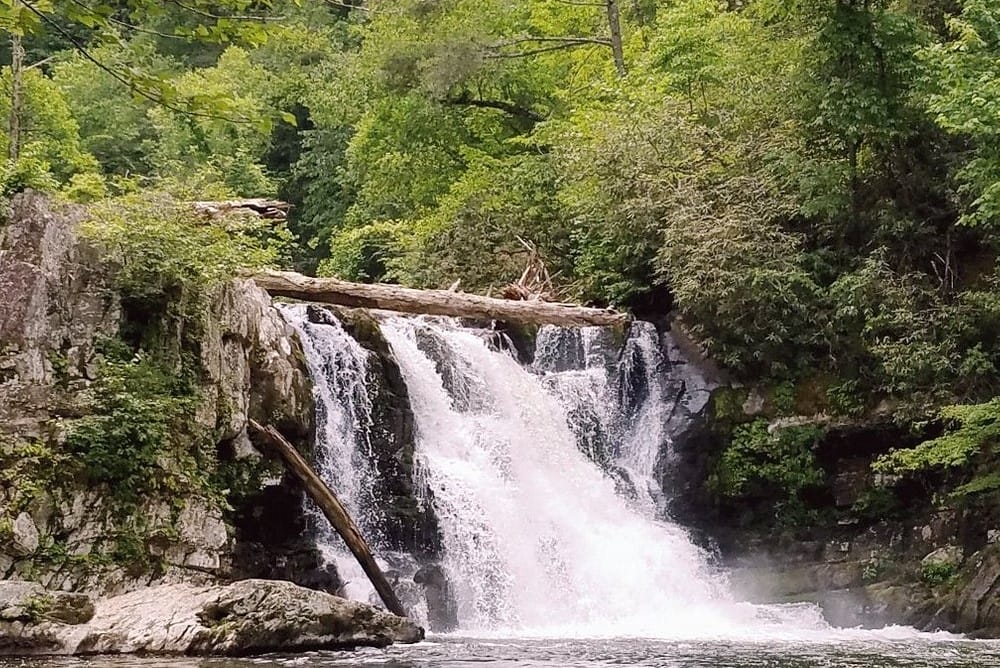 Gatlinburg, Tennessee, may not be the most well-known destination in America, but there's one thing that makes it one of the best places to travel in the Summer: the Smoky Mountains. Gatlinburg has three entrances to the Great Smoky Mountains National Park. so you'll have plenty of ways to access this unforgettable destination. The Great Smoky Mountains are the most biodiverse national park. In fact, over 19,000 species have been documented here. You can bicycle, fish, hike, or even picnic in these mountains. If there's an outdoor activity you enjoy, there's a good chance you can do it in Gatlinburg.
Best Place to Stay in Gatlinburg
If you're looking for a resort that shows off everything this town has to offer, it doesn't get better than the Gatlinburg Town Square by Exploria Resorts. The resort is located right downtown in the center of the city. Thanks to this stellar location, you'll not only be close to the Smoky Mountains but also attractions like the Gatlinburg Space Needle and Mountain Coaster. Accommodations include one and two-bedroom suites with king and queen-sized beds.
Learn More: Gatlinburg Rentals: Timeshares Your Family Will Love
Why is San Diego One of the Best Places to Travel in the Summer?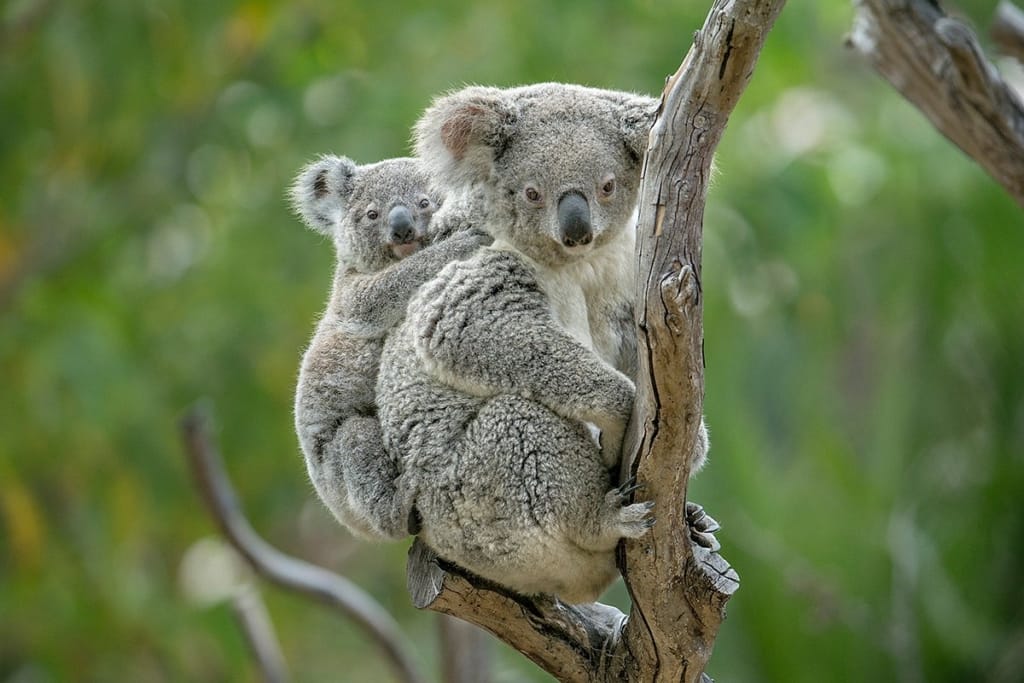 San Diego is the eighth largest city in America, and with this size comes tons of fun opportunities. In fact, this is one of the best places to travel in the Summer for families. Legoland is close by and is a great theme park for younger children, but there's even more to enjoy. The San Diego Zoo is an iconic part of the city and is home to over 4,000 animals of all shapes and sizes. Kids and adults alike will also love all the museums and art exhibits found at Balboa Park, a district that blends fun with education for a truly meaningful experience.
Best Place to Stay in San Diego
Marriott Vacation Pulse San Diego is cozy and spacious, with great amenities and comfortable accommodations to make your stay more enjoyable. You can relax in the hot tub or work out in the fitness center. Plus, there's on-site dining! When you need to rest up, you can do so in regular or two-bedroom connection suites that can accommodate four to ten guests.
What Makes Aruba One of the Best Places to Travel in the Summer?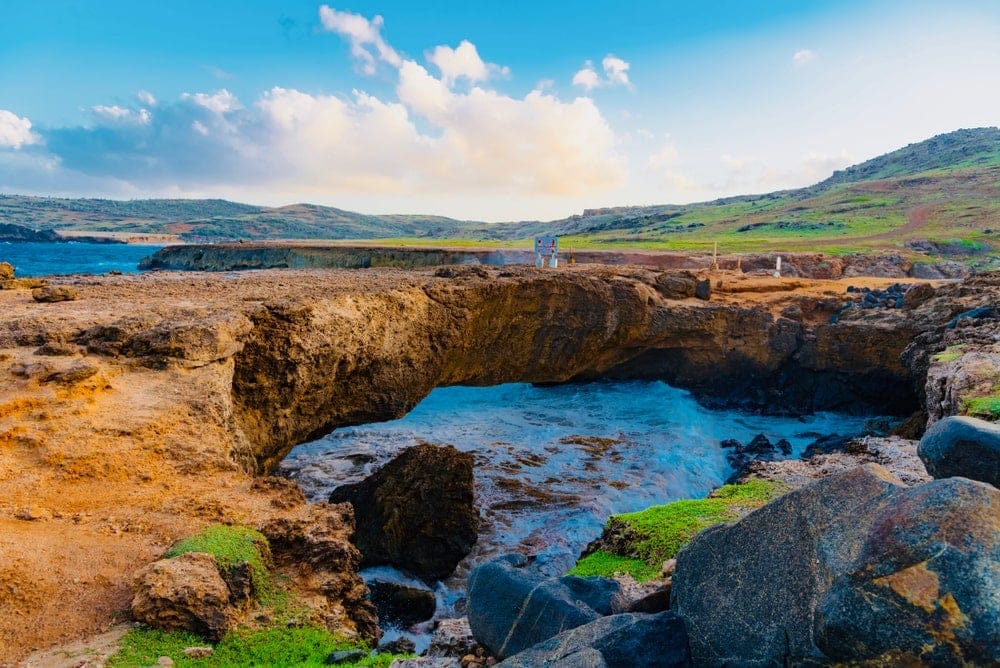 With its warm temperatures and striking rock formations, Aruba is one of the best places to travel in the Summer for anyone hoping for some exploration. If you can climb to the top of the Casibari Rock Formations, you'll be greeted by a gorgeous 360-degree view of Aruba. Just a mile away from this view are the Ayo Rock formations. If you want a truly irreplaceable experience in Aruba, visit the Arikok National Park. This park takes guests on a memorable journey of the island's past with its unique geological, cultural, and historical sites. You'll see cacti, the coastline, and even caves with pictographs. As a result, you'll be given not only a look at the environment but a glimpse into its past.
Best Place to Stay in Aruba
While you'll likely spend most of your time on vacation exploring Aruba, eventually, you'll need a break. When this happens, Divi Village Golf and Beach Resort is the best resort a traveler could ask for. This all-inclusive resort gives guests access to 14 restaurants and 12 bars. With this many options, you'll never need to worry about getting bored of the menu! Plus, there are studio, one, and two-bedroom suites, so parties big and small will have plenty of room to stretch their legs.
Buy or Rent a Timeshare at One of the Best Places to Travel in the Summer
From the Mayan ruins in Cancun to the neon lights of Las Vegas, there's a timeshare out there for any vacation you could ask for. Each of these amazing locations has so much to do and see, so it's unlikely you'll get to experience it all in one trip. If you buy a timeshare, you'll have the opportunity to return year after year so that you can eventually see everything these destinations have to offer. Or, if buying is too much of a commitment for now, consider renting a timeshare. You'll still enjoy top-notch amenities at a beautiful resort for your next vacation, all for a lower price. For all your timeshare needs, check out our marketplace! We have listings for top brands like Westgate, Marriott, Diamond Resorts, and more! If you have any questions, please email us at info@timesharesonly.com or call us at 1-800-610-2734.