You've looked over your options, weighed out the pros and cons, and finally decided on your destination: Colorado. Finally, the hard part's over, right? Not quite. There are still plenty of things you'll need to consider when it comes to your trip, and one of the most important is the weather. What's Colorado like in the Summer? How about Winter? The weather in your destination determines so much, like what clothes you should pack and what activities you can do. After all, you wouldn't go surfing in 50-degree weather. If you're looking to learn more about Colorado's climate, you've come to the right place! Here's what you need to know about Colorado weather year round.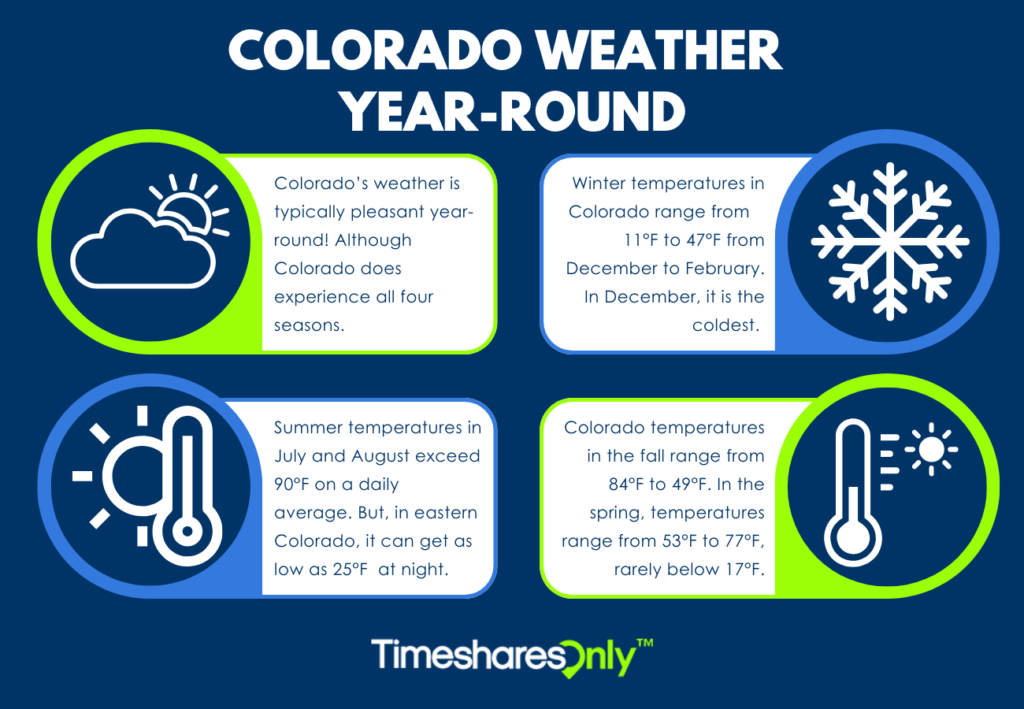 An Overview of Colorado Weather Year Round
Overall, Colorado has a cool, dry climate. As a result, you won't have to worry quite as much about issues like humidity when you travel here. Colorado's weather is typically pleasant year round! With that said, Colorado's weather isn't exactly the same across the state. In fact, eastern and western Colorado have a few important differences you'll want to keep in mind. Eastern Colorado has clear skies and plenty of sunshine, and while Colorado generally has a cool climate, it can still get warm in the Summer. Eastern Colorado's day temperatures can rise up to 90 degrees Fahrenheit in the Summer. Meanwhile, at nighttime, the temperatures can drop to around 25 degrees. On the other hand, western Colorado's weather is less extreme. There's less rainfall overall, and while still quite sunny, there isn't as extreme of a difference between day and night temperatures.
So, what does this all mean? It means that if you're staying in eastern Colorado, you'll want to pack both cooler and warmer clothes depending on the time of day. Meanwhile, if you are spending most of your time in western Colorado, you can get away with wearing clothes that are a bit less tailored to one temperature or the other.
Things to Do in Colorado in the Summer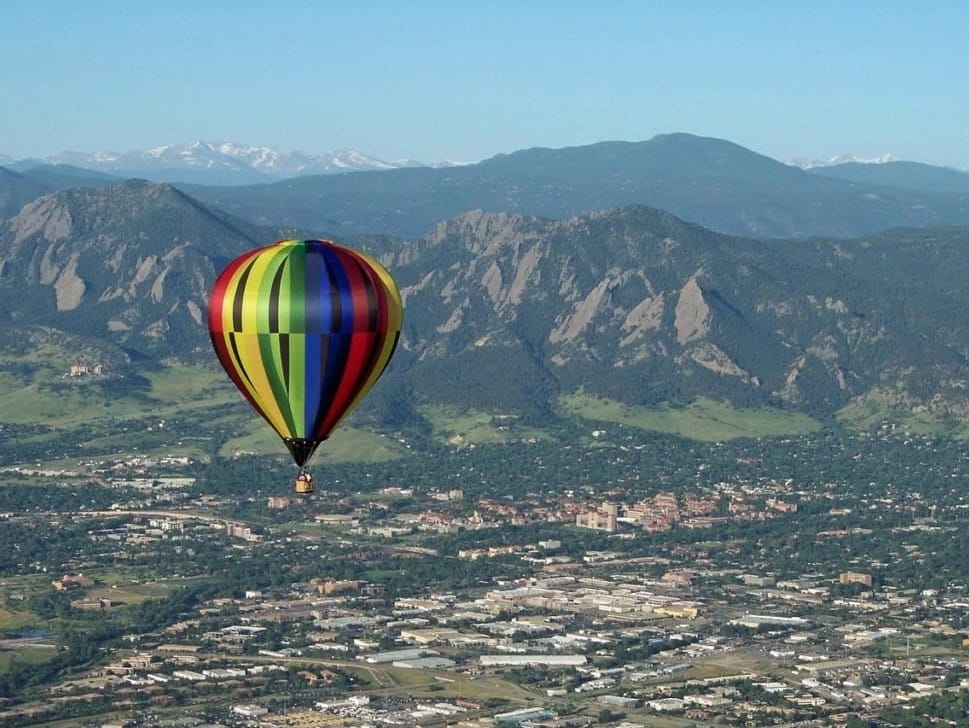 As we mentioned before, while Colorado's weather year round is generally pleasant, it can get pretty hot in the summer. That's why a good way to spend your time is by whitewater rafting. The crisp, cool water will keep you out of the worst of the heat, plus it's a great physical activity regardless of your skill level. You'll find some of the best whitewater rafting in Steamboat Springs, Vail, and Winter Park. If you'd like something a bit less active, take to the skies in a hot air balloon. Nearly every major city in Colorado has at least a few opportunities to ride one of these balloons, and they offer a view you'll never forget. From chasms to cliffsides, you'll see this state in a whole new way.
Learn more: Top Locations for an Unforgettable Summer Vacation.
Things to Do in Colorado in the Winter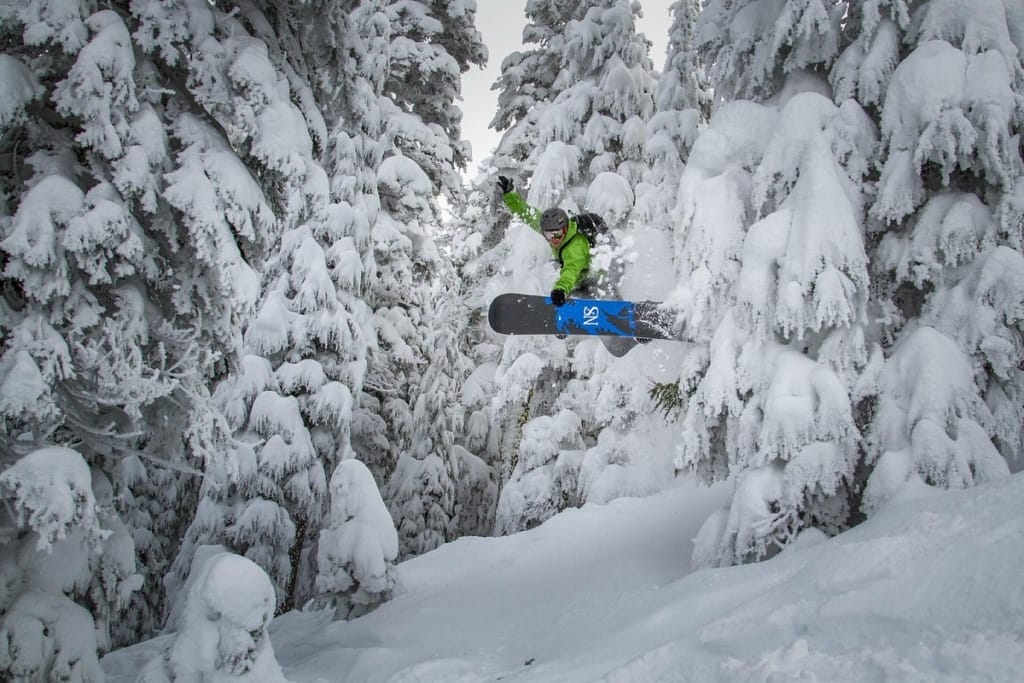 As for the winter, what better way could there be to enjoy a Winter Colorado vacation than by skiing? There are plenty of great ski resorts to enjoy, and while these resorts can accommodate guests for the weather year round, they really come alive in the Winter. These resorts often offer other activities like snowboarding and ice skating as well. So no matter what kind of wintry activity you prefer, there's a good chance you'll find it at a ski resort. Another great way to embrace the joys of the season is through sleigh rides. What better way could there be to travel through the snow? You'll find plenty of great snow rides in Steamboat Springs and Breckenridge, and they're an especially good pastime during the holiday season. Plus, some of these rides offer great photo opportunities and hot cocoa! 
Best Places to Stay for Colorado Weather Year Round
While there are plenty of great places to stay in Colorado, the difference in weather year round means that you'll be best suited to different resorts depending on the season. Here are just a couple of the best places to stay in Colorado.
Wyndham Steamboat Springs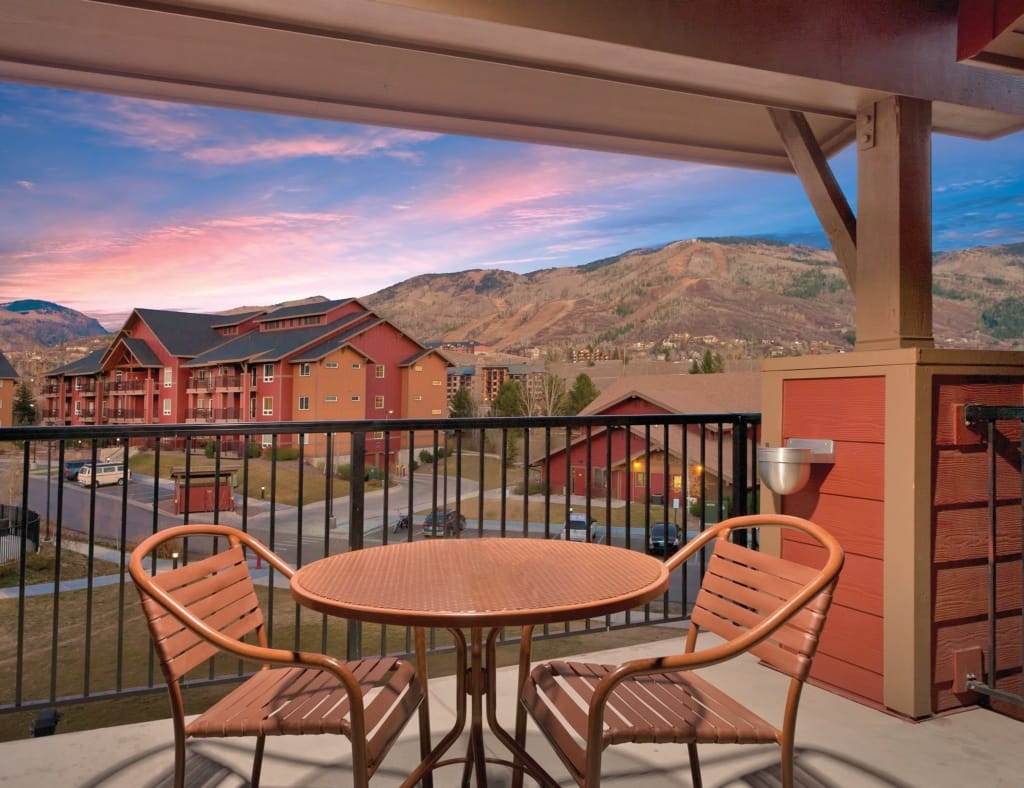 Located in Steamboat Springs, Wyndham Steamboat Springs Resort is great for anyone hoping to be near some of the best whitewater rafting. Plus, with easy access to a nearby mountain range that's great for skiing, it's great for Colorado weather year round! Amenities include a fitness center, a sauna, two swimming pools, and more. As for accommodations, guests have their choice of a one, two, or three-bedroom suite. All suites come with a TV, balcony/patio, and fireplace. On top of these amenities, the one-bedroom suite comes with a king bed and queen sleeper sofa. The two-bedroom suite adds a queen bed, two twin beds, and a queen Murphy bed into the mix. Lastly, the three-bedroom suite has all of the accommodations of the two-bedroom suite but is spread out across an additional room. As a result, the three-bedroom suite adds even more space for guests to stretch their legs. 
Grand Colorado on Peak Eight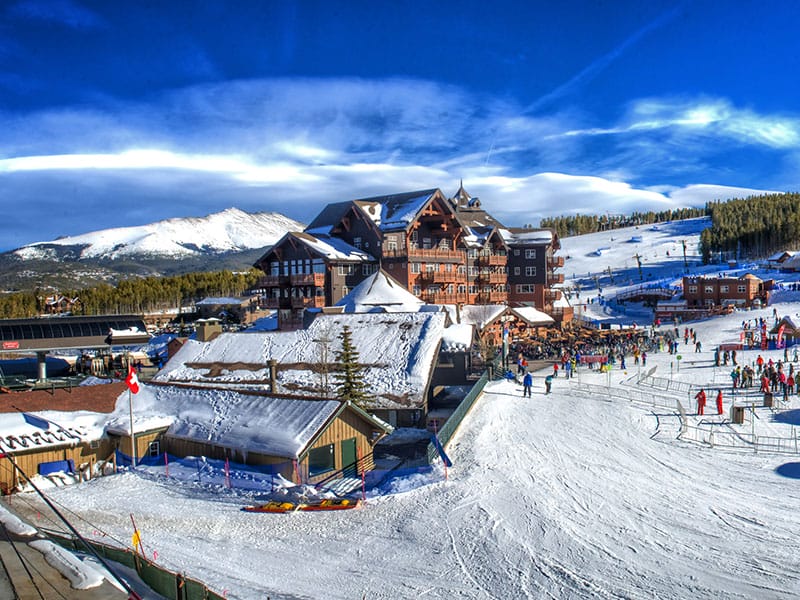 Located in Breckenridge, Grand Colorado on Peak 8 strives to take care of all its guests' needs. This ski resort boasts easy, convenient access to chairlifts, restaurants, and a host of amenities. When you're ready to hit the slopes, you'll find almost 3,000 acres of skiable terrain. So while it can accommodate guests in the Colorado weather year round, it's especially good during the winter months. At the Grand Colorado, guests have their pick of one, two, three, or even four-bedroom residences. All of these residences are inspired by the mountain environment that surrounds the resort, with spacious floor plans and plush furnishing to complete these homes away from home. Plus, they boast king-sized beds, full-sized kitchens, and private balconies. You'll have everything you need for a comfy stay!
Buy or Rent a Timeshare to Enjoy Colorado Weather Year Round
From Spring to Winter, Colorado's weather is enjoyable year round. Want to enjoy this weather each year? The best way to do so is by buying a timeshare. With a timeshare, you'll be able to keep coming back to your favorite spot in Colorado. If you'd like to buy a timeshare, check out our marketplace! We have listings from great resorts from developers like Wyndham, Marriott, Bluegreen Vacations, and more. Or, if you'd prefer not to commit to buying a timeshare, you can rent one instead. You'll enjoy all of the benefits of a resort with no commitment. If you have any questions, feel free to give us a call at 1-800-610-2734 or email us at info@timesharesonly.com. We're always happy to help!