From adventurous activities to relaxing moments, the Breckenridge area has so much to offer. Although Breckenridge is one of the best ski resorts renowned for its 3000 acres of paradise, there's more to this destination than just winter activities. The spring and summer months offer an abundance of exciting options for visitors to explore. There is so much to do in Breckenridge, you'll have to come back to experience it all. As one of the best vacation clubs, Hyatt Residence Club offers owners and renters spacious accommodations and amazing amenities in beautiful destinations. Keep reading to discover the breathtaking Hyatt timeshare resort in Breckenridge, offering exceptional rental opportunities.
Hyatt Residence Club, Main Street Station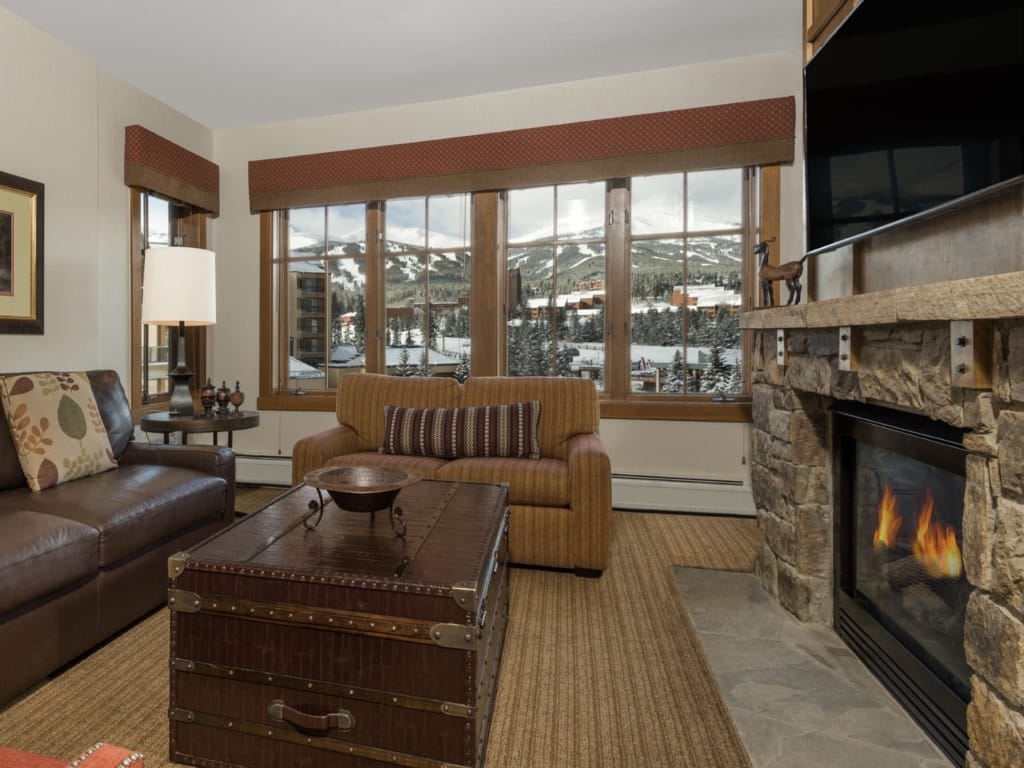 Hyatt offers timeshare rentals in Breckenridge at Hyatt Residence Club Main Street Station. This Breckenridge resort is nestled in the mountains and is a property of innovative architectural design. This old West-inspired resort is a cozy retreat for all guests. Whether you're looking for a Colorado ski resort or for a warm summer adventure in Breckenridge, Main Street Station is the perfect place to unwind and relax.
Hyatt Main Street Station resort will instantly feel like a home away from home. All timeshare accommodations offer plenty of space for the whole family to relax. The resort's two- and three-bedroom villas include full kitchens with everything you'd need to prepare a home-cooked meal. There are also private bedrooms as well as a Murphy bed for extra guests sleeping space. All villas, including studios, have private balconies and gas fireplaces. Summers are short and mild in Breckenridge, so it's likely that you'll spend some time cozied up near the crackling fireplace. In addition, for in-unit entertainment, there is a TV with premium cable, satellite channels, and a DVD player in every Hyatt Main Street Station unit.
Hyatt Residence Club Main Street Station Amenities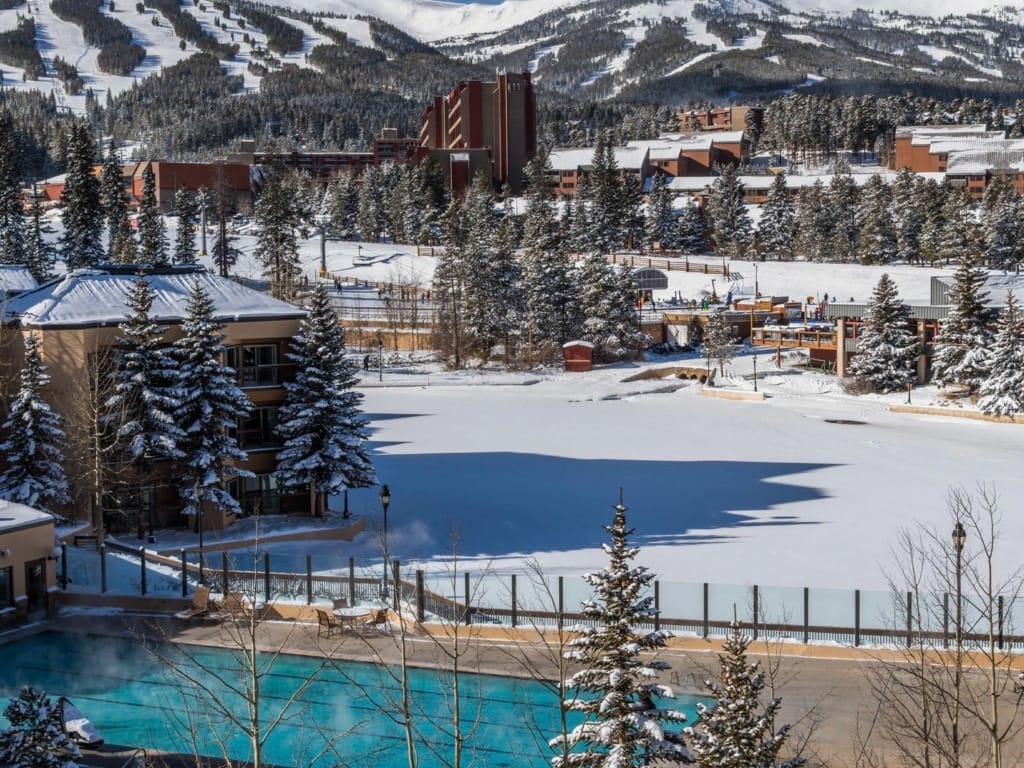 Hyatt Residence Club, Main Street Station offers plenty of on-site amenities that the whole family can take advantage of. Guests at Hyatt Main Street Station, even those staying in a timeshare rental, will enjoy all of the amenities that this Breckenridge property offers. There is a heated pool and seven outdoor hot tubs that offer relaxation with stunning views. The resort's fitness center is great for those looking to fit in a workout. The fitness center offers various exercise equipment, as well as free weights. Hyatt Main Street Station also has a business center, just in case you need to be productive while vacationing.
Hyatt Main Street Station offers access to Peak 9's Quicksilver Super 6 ski lift on-property, which means that skiing and snowboarding are just moments away. When you're ready to head back from the slopes, you'll want to take advantage of the resort's convenient ski and boot storage. You'll never need to bring your ski equipment up to your room. This complimentary service also stores bikes in the summertime for any guest.
In addition, there is an activities center that guests can take advantage of at Hyatt Main Street Station. The activities center offers fun events and activities throughout the week that are ever-changing. This curated program helps you to spend purposeful time with your friends and family.
You'll keep busy all day, so you'll probably want to unwind in the evening. The Pioneer Club is perfect for that. The bar and lounge overlook the resort and you can even catch the sunset during your meal. If you'd rather stay in for the night, Hyatt Main Street Station has room service from two restaurants. The Quandary Grille offers American dishes such as sandwiches and burgers. Taddeo's Ristorante Italiano serves classic Italian dishes, served family-style.
Things To Do at Breckenridge's Charming Historic District Near Hyatt Timeshare Rentals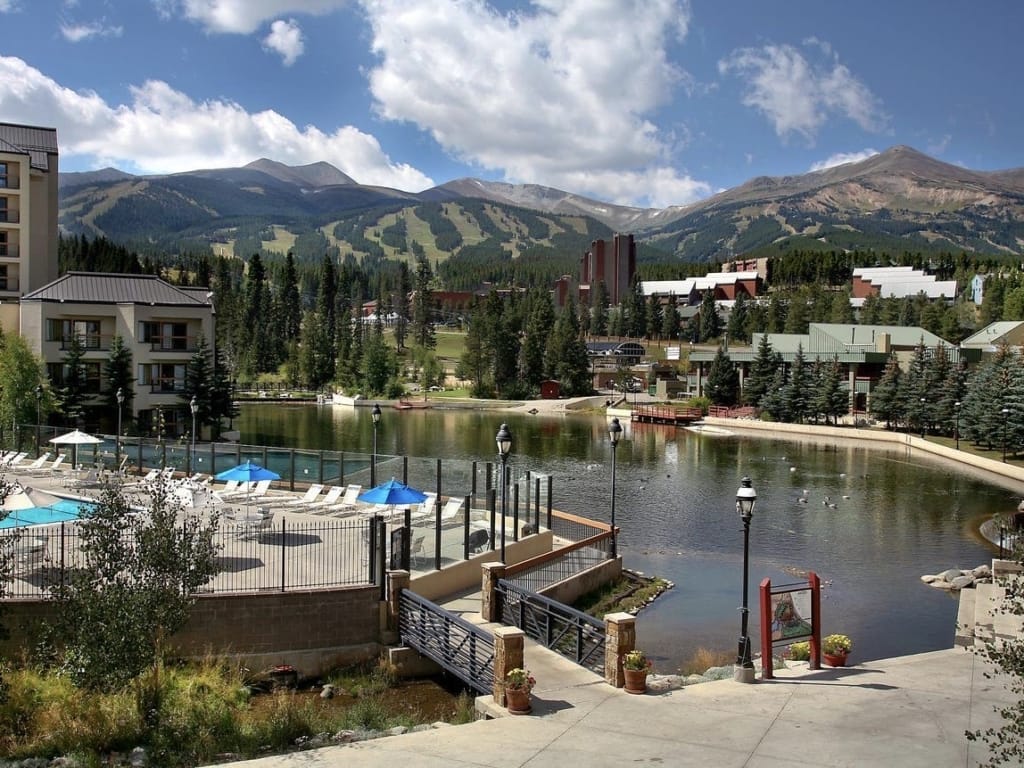 Vacation time isn't complete without a fun-filled itinerary. Hyatt Main Street Station's convenient location only makes that easier! Hyatt Main Street Station resort is in Breckenridge's charming historic district, so there is plenty of nearby attractions.
Of course, you'll probably want to spend a lot of your time in Breckenridge exploring the great outdoors! You can take a hike up the Rocky Mountains, bike the winding trails, or tee off at one of the world-class golf courses. Take in the natural beauty of the area at Maggie Pond or raft the surrounding waters. For a well-rounded Breckenridge stay be sure to catch one of the many festivals put on in Breckenridge. There are film festivals, food & wine festivals, and a huge Oktoberfest celebration. So, there are plenty of opportunities to immerse yourself in the lively local community during your visit! Not to mention, there are five stunning peaks and 2,500 acres of unforgettable ski slopes. There are trails for skiers of all levels, so the whole family can enjoy skiing in the Rocky Mountains together.
Breckenridge is also known for its craft breweries and there are plenty of them to check out near the resort. Directly across the street from Hyatt Vacation Club Main Street Station is Breckenridge Brewery & Pub, which has been open for over 30 years! This is the perfect spot to grab a cold beer and take some beautiful views of the Rockies, whether you are on a winter or summer vacation.
From local breweries to art galleries to snowboarding and hiking, the majestic rocky mountains offer all the recreation you could want whether your family is alpine enthusiasts or not. Hyatt Main Street Station resort is centrally located in the heart of the recreation and culture that Breckenridge, a former mining town, is known for.
Why Rent A Timeshare?
There are many perks that come with timeshare rentals. When renting a timeshare, you have the opportunity to take a great trip without breaking the bank. The resort choice is yours and you won't have to compromise on city or accommodations during the booking process. This is why choosing to rent a timeshare is such a great way to vacation. You can rent as often as you want and can even book a last-minute trip! Renting a timeshare is a great way to try before you buy. If you loved your trip, you may want to come back again and again. If you loved your trip to Hyatt Residence Club Colorado rental, then maybe you'd want to buy one with them!
Renting a timeshare is a great way to experience all of the benefits of a timeshare without committing to actually buying one. Why not experience one of the best ways to vacation without going through the process of owning a timeshare?
Wondering what time of year to visit Breckenridge, Colorado? Check out our blog, Colorado Weather Year Round: Know Before You Go, to determine what time of year you want to go.
Trade Your Timeshare to Stay at Main Street Station
If you already own a timeshare that is affiliated with Interval International you can trade to stay at Hyatt Residence Club Main Street Station. With vacation exchange networks timeshare owners have even more vacation opportunities. Learn more in our blog, Interval International: A Guide to Vacation Exchange.
Timeshares Only Hyatt Breckenridge Rentals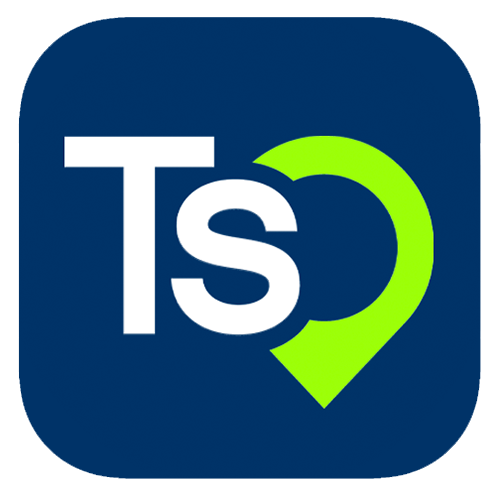 Whether you are looking for a winter or summer vacation on a budget, we have you covered. Check out our available Breckenridge timeshare rentals at Hyatt Main Street Station today! Ready to book your Colorado vacation timeshare rental? Our team of rental experts has the connections and experience to make your booking process seamless. Allow us to help you take your next great vacay!
Call us at 1-800-610-2734 to speak to one of our specialists or email us at hello@timesharesonly.com. With over 25 years of experience in the timeshare resale industry, we are a timeshare ally you can trust.