Located right on the tip of Mexico's Baja Californian peninsula, the seaside city of Cabo San Lucas is one of the most beautiful in the country. If you're hoping to enjoy water sports, beautiful beaches, or quiet tranquility, you can't go wrong with Cabo San Lucas. Because this destination is so beloved, you'll find that there are plenty of timeshare resorts in the area. If you'd like to start planning a trip to this breathtaking town in Mexico, you've come to the right place! We've put together a list of the best timeshare rentals in Cabo San Lucas to help you decide where to stay.
An Overview of Timeshare Rentals in Cabo San Lucas
Pueblo Bonito Rose Resort and Spa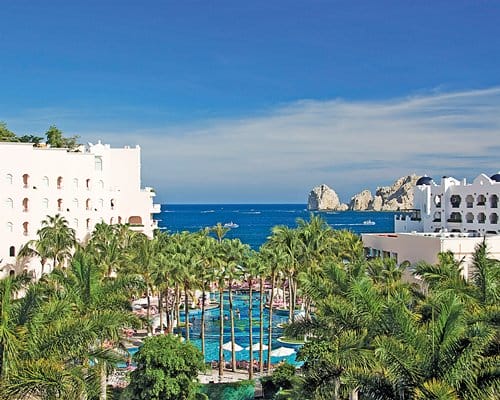 Sporting a distinct Greco-Roman theme, Pueblo Bonito Rose Resort and Spa is a great place for a timeshare rental in Cabo San Lucas. You'll find this deluxe resort on the El Medano beach, one of the most pristine stretches in Baja California. Enjoy the award-winning Quivira Gold Club with dazzling views of the ocean, desert, and mountain. You'll also be able to take a dip in the on-site swimming pool, as well as take part in fun activities like salsa dancing lessons, cooking classes, and nature preserve tours. Looking to relax? This resort boasts a full-service spa with cold water plunges, Swiss showers, relaxation lounges, and more. You'll be able to unwind in luxury while enjoying massages, facials, manicures, and pedicures.
As for accommodations, the resort features both a junior and luxury suite. First, the Junior Suite comes with either two double beds or one king bed, alongside a private balcony or terrace. Overall, this suite can accommodate up to four guests. Meanwhile, the luxury suite is perfect for families with over 200 extra square feet of space, two double beds or a king-sized bed, and a queen sleeper sofa. This suite has a maximum occupancy of six guests.
Grand Solmar at Rancho San Lucas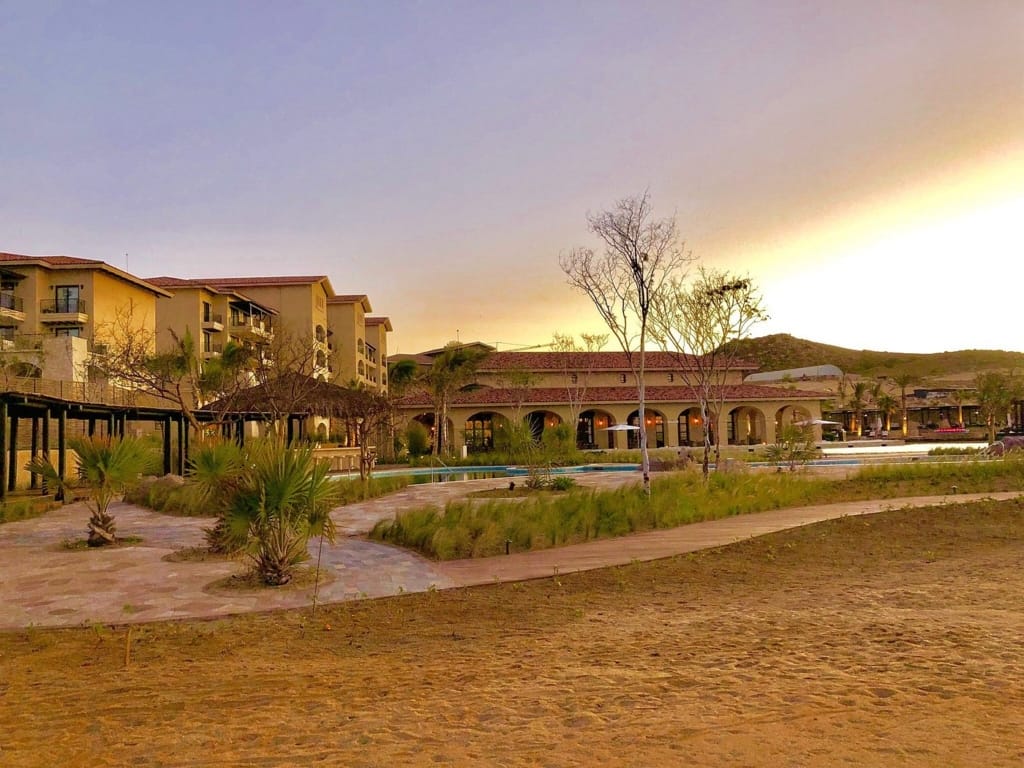 You'll find this timeshare rental in Cabo San Lucas on a stretch of private beach. You'll be welcomed by the gentle breeze of the sea at this Cabo San Lucas timeshare. Amenities include a fitness center, spa, and beauty salon. Guests will also love getting to dive into the infinity pools before reaching the swim-up pool bars for a drink in the cool water. For younger visitors, there's also a kid's pool with a water slide. Not to mention, Grand Solmar at Rancho San Lucas boasts multiple dining options. Anica is the resort's signature restaurant which serves recipes inspired by traditional tribal cooking techniques. If you'd like a little extra variety, stop by Bacari, which offers regional fare from various places across the globe.
Meanwhile, the suites are just as luxurious as the amenities. The grand studio offers unmatched ocean views with a king-sized bed and queen Murphy bed to house up to three guests. Next, the master suite is designed for four guests with an additional bedroom and two bathrooms. Last but not least, the spacious presidential suite has a king-sized bed, two double beds, and breathtaking views from the balcony. Up to six guests can kick back for a relaxing night here.
Villa del Palmar Beach Resort and Spa – Cabo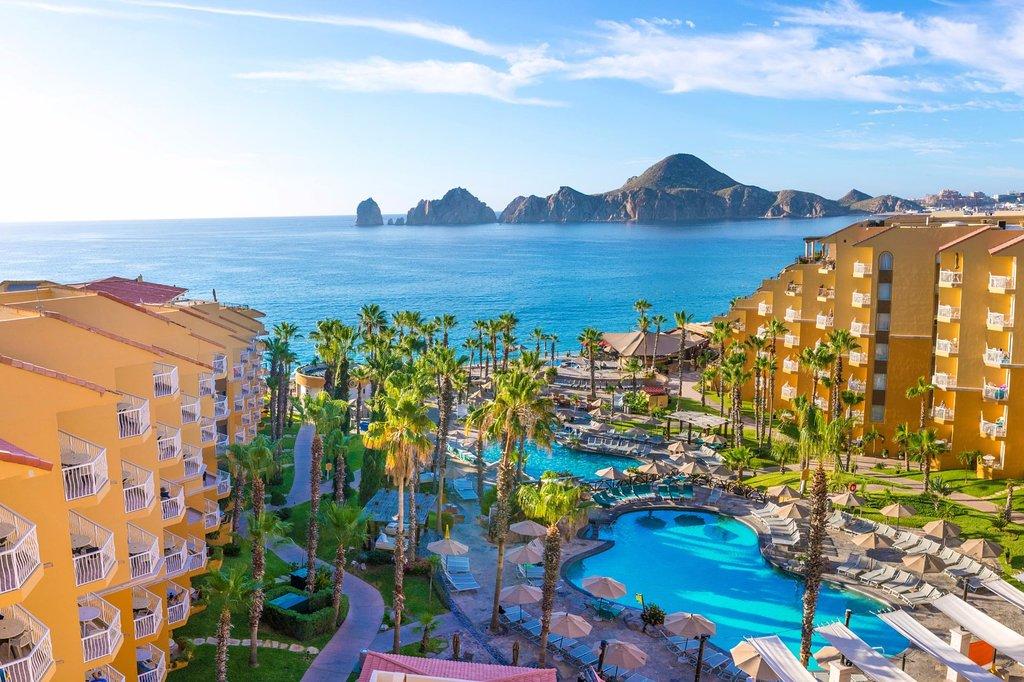 Whether you're looking for a family vacation or a romantic retreat, Villa del Palmar Beach Resort and Spa is a fantastic timeshare rental in Cabo San Lucas. Located just one mile from downtown, this resort offers world-class service so you can truly make the most of your stay. Amenities include the chance to rest and relax at the resort's Desert Spa, which boasts several spa experiences like an aromatherapy massage or beach cabana services. Plus, when you're ready for some fun in the sun, the resort offers easy access to Medano Beach! For those days when you don't want to leave the resort, Villa del Palmar also has several dining options! Bella California fuses Californian and Italian cuisine while overlooking the Sea of Cortez and El Arco rock formations. Want something a bit healthier? Visit Tomatillos, which embraces farm-to-table cooking with healthy dining options.
The suites at this resort are great for all kinds of vacationers. The one-bedroom suite is great for couples with a king-sized bed, private balcony or terrace, and two full bathtubs. Meanwhile, the two-bedroom suite is great for families with two king-sized beds. Finally, the presidential three-bedroom suite has three king or queen-sized beds along with three master bathrooms. Both the two and three-bedroom suites also come with full kitchens, so you'll be able to prepare delicious meals right from your suite. It's no wonder that Villa del Palmar is one of the most popular Cabo San Lucas resorts.
Learn more: Here is Your Guide to the Best Resorts in Mexico
Things to Do Near the Top Timeshare Rentals in Cabo San Lucas
While there are plenty of great Cabo San Lucas resorts, one of the main reasons travelers love these sites in particular is that they have easy access to some of the best attractions in the city. Here are just a few of the things you can do near these timeshare rentals in Cabo San Lucas.
El Medano Beach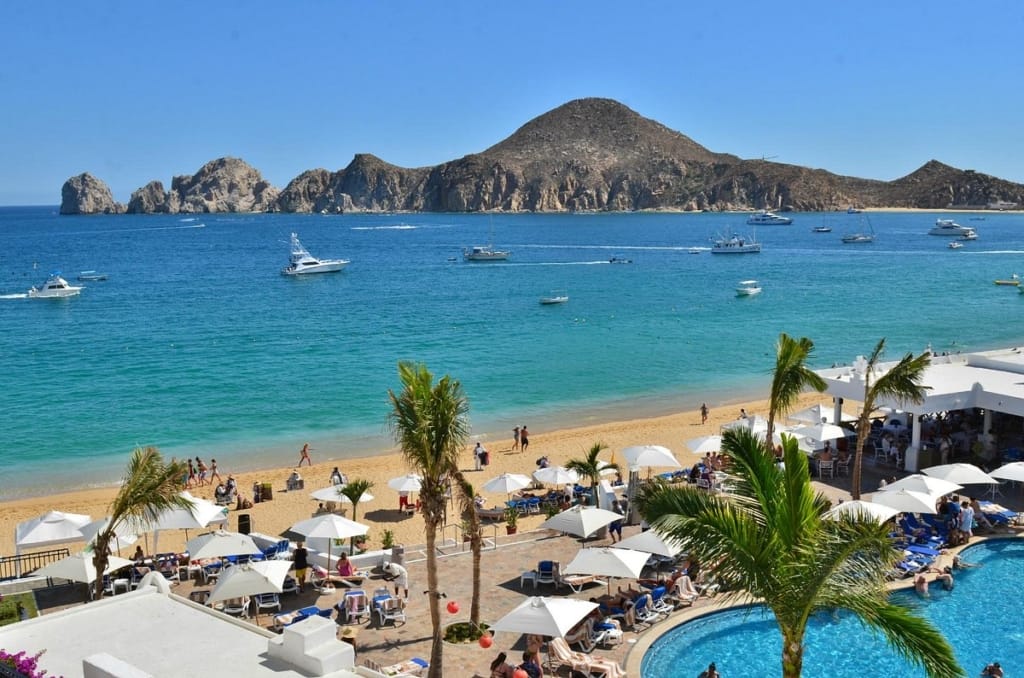 Two of the best timeshare rentals in Cabo San Lucas are located on this beach, and it's a popular spot for surfing, volleyball, and more. The two miles of golden sand filled with shops and restaurants offer plenty of relaxing spots where you can take in the glow of the sun and look out over the ocean. If you'd prefer something a bit faster-paced, this beach is also one of the best places to find rent kayaks and wave runners. The cantinas on the beach give Medano a rowdy nightlife complete with live music, fiestas, firework displays, and buckets of iced beer. The sheer variety of fun things to do at El Medano Beach makes it a spot travelers flock to each and every year.
Snorkel in Cabo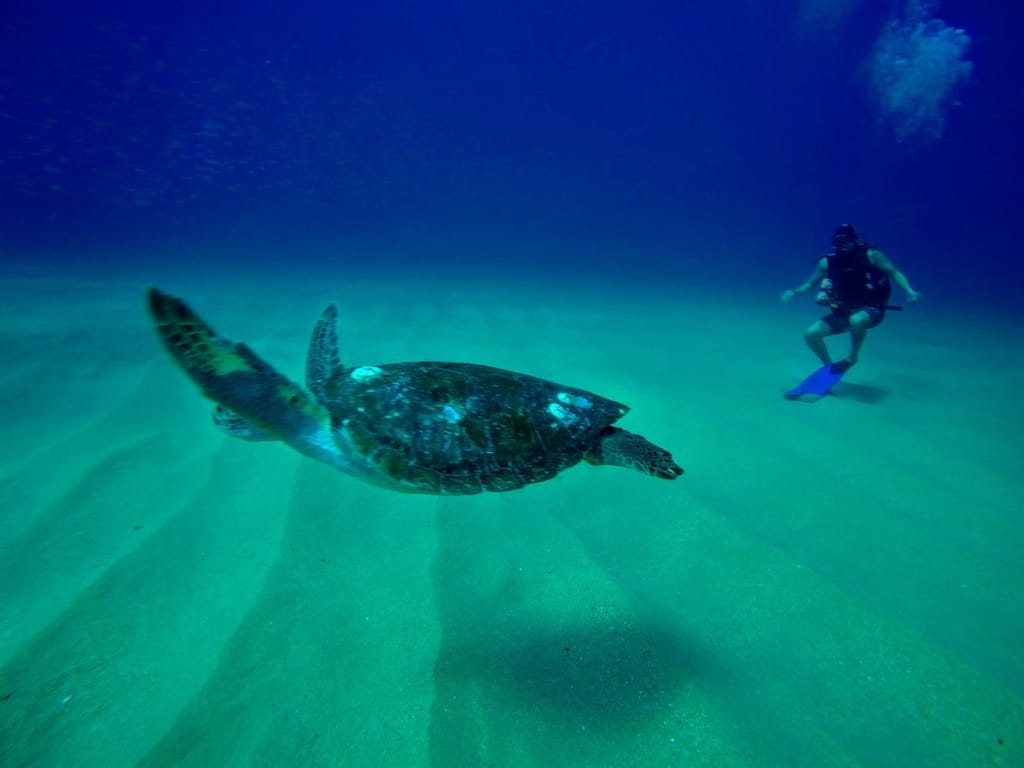 If you really want the adventure of a lifetime, try snorkeling in Cabo. You'll find that Cabo has plenty of opportunities to rent the gear you'll need, so there's no need to worry too much about packing. Plus, the waters of Cabo San Lucas offer plenty of opportunities to see incredible wildlife. Any lovers of marine biology will want to add this to their vacation itinerary! There are plenty of great sites near the top timeshare rentals in Cabo San Lucas, but one of the most exciting is in the waters of La Paz. Here, you'll have a chance to see majestic whale sharks as they migrate through the sea. In fact, there are entire whale shark snorkeling tours that take you to and from La Paz.
Hike up Mt. Solmar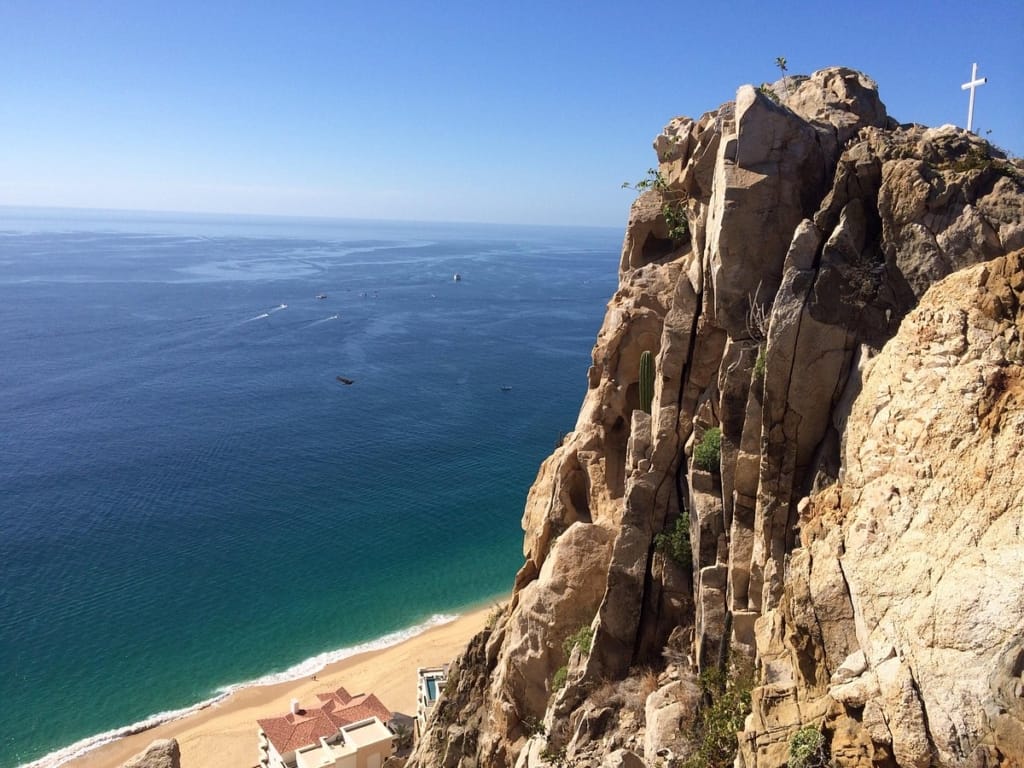 If you'd like to challenge yourself a bit, a great way to do it is by hiking up Mt. Solmar. Rising up just shy of 545 feet, this mountain gives you an unforgettable view of the Lands End area. The mountain is private property, but you'll be able to take a guided hike up the mountain with a dedicated guide. While there's a lot to love about this hike, one thing in particular makes it stand out: dogs! More specifically, this mountain is also home to a dog training facility, and the trainer in charge also handles the tours up the mountain. So you'll be able to walk alongside these adventurous animals as you begin your climb. If you love pets and especially man's best friend, you're sure to enjoy this hike.
Buying vs. Renting a Cabo San Lucas Timeshare
You might be wondering what renting a timeshare can offer in Cabo San Lucas can offer compared to buying. While other travelers might prefer to be owners of a Cabo San Lucas timeshare, there are two major advantages of timeshare rentals in the city. First, you won't have to pay as much for rentals compared to becoming a timeshare owner. That means that if you'd prefer to save a bit of money on your vacation, rentals may be a more appealing option. Second, renting a Cabo San Lucas timeshare also comes with less commitment. You won't have to worry about paying for maintenance fees at timeshare resorts like an owner would. As a result, renting at timeshare resorts is perfect if you'd like to have all the benefits of a Cabo San Lucas timeshare for just one vacation.
Rent a Timeshare in Cabo San Lucas
From snorkeling to hiking to enjoying some rest on the beach, there's so much to do in Cabo San Lucas. If you'd like to save money, a timeshare rental is a great way to unwind in luxury without having to pay too much. If you'd like to rent a timeshare in Cabo San Lucas, check out our online marketplace! We have listings for plenty of great timeshare rentals not just in Cabo San Lucas, but also other destinations like California, Las Vegas, and Myrtle Beach. If you have any questions, feel free to give us a call at 1-800-610-2734 or email us at info@timesharesonly.com. We're always happy to help!