Welk Resorts is famous for its luxurious properties in beautiful destinations like California and Branson, Missouri. Welk's points-based system allows owners to travel with flexibility and freedom with the privilege of staying at their five-star resorts. However, when it comes time to part from your Welk Resorts ownership, there are a few options you can pursue. With all of these different options, it can be difficult to navigate how to sell your Welk Resort timeshare.
About Welk Resorts
Before you ask how you can sell your Welk Resorts timeshare, consider why you would like to part with it first. When you become an owner of Welk Resorts, your timeshare is converted into a points-based membership, known as Welk Resorts Platinum Points. With points, owners have the ability to spend, bank, or borrow their points on vacations, sort of like currency.
There are eight resorts within Welk's portfolio, spanning across California, Colorado, Missouri, and Mexico. With Welk Resorts Platinum membership, you can visit all of them and expect incredible accommodations as well as customer service.
Welk Resorts Owner's Lounge
The Welk Resorts Owner's Lounge is an online portal that's just for owners, so you can see where your ownership can take you and manage your vacations.
Perhaps you are looking to sell your Welk Resorts timeshare because you haven't explored all of these benefits. The Welk Resorts Owner's Lounge is easy to navigate and makes it simple to bank, borrow, and make reservations using your points right online. What's more, owners can transfer their points for guests to use.
Before you sell your Welk Resorts timeshare, make sure you are utilizing your points to their maximum ability. Points can be banked before August 31st, and up to December 31st to bank up to 50%. Take a bigger and better vacation next year with your banked points, or borrow from next year's allotment. You can also use the Welk Resorts Owner's Lounge to borrow points from a future year if you want to upgrade to a larger villa, extend your vacation, or deposit with an exchange company.
Experiences by Welk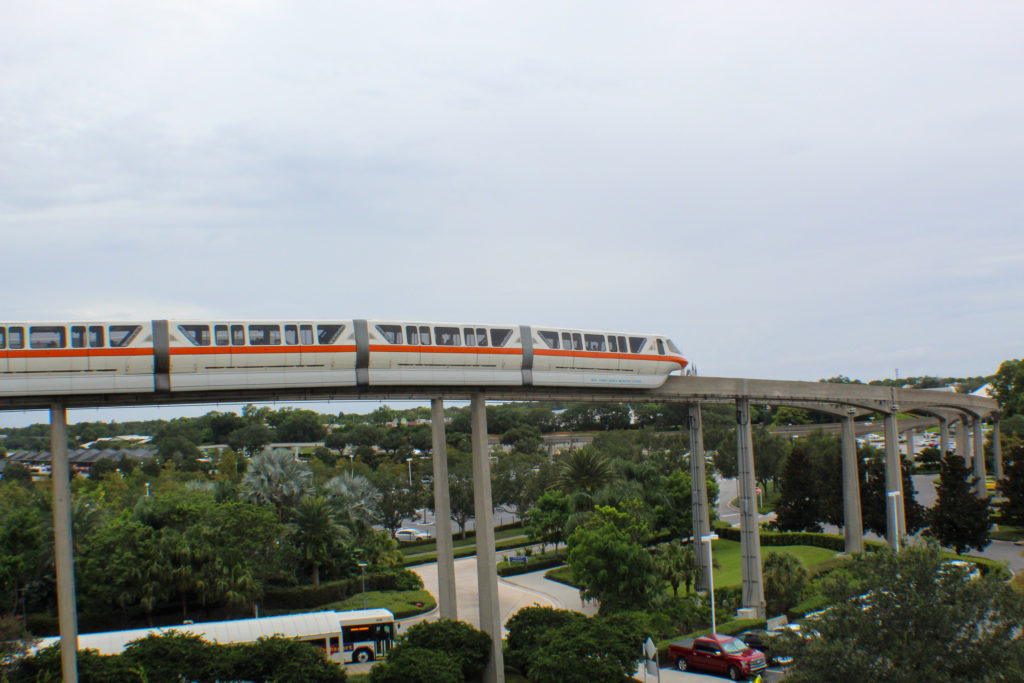 The Experiences Collection by Welk Resorts is an additional program for Platinum Owners. The Collection offers Welk owners the ability to use their points to make reservations at select resorts with no additional cost. If you've already seen all of the resorts that Welk has to offer and are still looking to sell, try checking out the Experiences Collection.
Head to Walt Disney World with a reservation at Disney's BoardWalk Villas, or visit Hawaii at Pono Kai Resort. Currently, there are 16 resorts to choose from in the Experiences Collection. If you haven't tried to visit them yet, take a look before you decide to sell your Welk timeshare.
Exchange with RCI
Did you know that Welk Resorts is an affiliate with RCI? RCI is the world's first vacation exchange network, giving timeshare owners the ability to trade their points or weeks for thousands of other destinations around the world.
As a Welk owner, you can use your points to visit thousands of destinations on RCI's trading platform. RCI also has a wealth of benefits and discounts on exclusive travel experiences. When you deposit your points on RCI, you have ultimate control and flexibility. Bank, borrow, and save your points for those once-in-a-lifetime trips. Or, take advantage of discounts with RCI Cruises, airfare, car rentals, and more.
Before you look to sell your Welk Resorts timeshare, explore all of your options with vacation exchange. After all, you still own your points, and they can surely be used for vacations for a lifetime, even if you don't visit Welk's portfolio.
Your Options to Sell Welk Resorts Timeshare
If after all of this you still want to learn how to sell your Welk Resorts timeshare, it's time to review your options. There are several ways you can sell or get out of your ownership. The first thing we always recommend is to contact Welk Resorts directly. They will guide you so you don't run into any pitfalls and can even provide resources to help. In some cases, they may even offer to buy it back from you.
You can also gift your Welk timeshare to a friend or family member and transfer it to them. That way, you no longer have to pay the timeshare maintenance fees and have relief from your ownership. After all, the greatest gift you can give is a lifetime of vacations and quality time with family. Just be sure that the recipient is ready and willing to take on your timeshare!
If you've considered all your options and are ready to part with your Welk Resorts timeshare, you can post it for sale on the resale market. Make sure whatever third-party service you choose is a member of the American Resort Development Association and accredited by the Better Business Bureau. There can be some pitfalls in the resale industry with scams, so be sure to do your research.
Common Resale Scams When You Sell Welk Resorts Timeshare
Selling your Welk Resorts timeshare on the resale market can be a great option if you are looking to have more control of the sale or advertising. Welk Resorts is one of the best vacation clubs out there, and many buyers usually look to the resale market to add to their existing ownership. However, finding a legitimate timeshare resale company can be a tricky process. While you're shopping around for a timeshare resale company to help you sell your Welk Resorts timeshare, keep a few things in mind. There are some common red flags that signify that you are being scammed.
Timeshare Cancellation or Exit Companies
You may have heard of timeshare cancellation companies or exit companies and think they are similar to resale. However, cancellation companies promise services to relieve you outright from your contract. The resale market, however, is for owners looking to sell their Welk timeshares.
In reality, it's not as easy as it sounds to cancel your timeshare contract unless you are within the rescission period (usually a few days after purchasing). If a company claims they can cancel your timeshare contract and get you out of it, you should take it as a red flag. They will likely charge a steep up-front fee and offer a "money-back guarantee." In reality, you may end up defaulting on your ownership, ending in foreclosure and negative marks on your credit report.
Unsolicited Phone Calls
If you were not planning on selling your Welk Resorts timeshare and you get a phone call that's out of the blue from someone that claims to be a broker with a "buyer waiting," you should be cautious. First of all, it is illegal for a timeshare company to call you unsolicited. Not to mention, this goes against ARDA's Code of Ethics that all Members must follow. This caller may claim their buyer is offering more than what you originally paid for your timeshare, and ask for an extremely high up-front fee to transfer the ownership. They may also call it a wiring fee or something along those lines.
Welk Vs Timeshare Exit
As stated before, make sure that if you choose to use a third-party service to sell your Welk Resort timeshare that you do your research. There are timeshare exit companies or attorneys that charge steep up-front fees and promise to get you out, but these have been known to be scams. Previously, Welk even filed a suit against the Timeshare Exit Team for taking advantage of their owners.
As a rule of thumb, any service that advises you to stop paying your timeshare maintenance fees and cease contact with your resort should be taken as a red flag. Although the case has been dismissed from Welk vs Timeshare Exit Team, you should never listen to this advice. You are legally obligated to continue paying your maintenance fees until Welk notifies you that the transfer of ownership has been completed. If you stop paying them, you will default on your ownership. This not only hurts your credit score severely, but it also stays on your credit history report forever.
Managing Expectations
In reality, timeshares are not investments. They are meant to be a lifelong product for owners to use over a lifetime of vacations. While it is possible to sell your Welk Resorts timeshare, it's likely you won't receive offers for more than what you originally paid. Timeshare depreciates in value, like purchasing a car or boat. If you are going to be selling your Welk timeshare, keep this in mind when deciding on your asking price.
How to Sell Welk Resorts Timeshare with Timeshares Only
We can help you post your Welk Resorts timeshare for sale on the resale market. As a timeshare advertising company, our representatives will create an eye-catching posting of your Welk Resorts ownership. With advanced technology and innovation in marketing, we use TV, radio, billboards, and internet to put your timeshare in front of the right eyes. Not to mention, our inventory is accessed by a network of timeshare investors as well as real estate brokers. When you sell your Welk Resorts timeshare with us, your ad will be put in front of the eyes of the right buyers.
Why you can trust Timeshares Only to sell your Welk Resorts timeshare:
We are a proud Member of ARDA, the American Resort Development Association. ARDA advocates for timeshare owners, as well as developers to protect all parties and is the trade organization of the timeshare industry. ARDA Members must follow a strict Code of Ethics and comply with all regulations and laws in place.
We take our reviews and customer feedback very seriously. We have an A+ Rating with the BBB as an Accredited Business, as well as a 4.5/5 star rating on TrustPilot.
In business for over 25 years, our team of professionals are experts in the timeshare resale industry, and can guide you to the right path to sell your Welk Resorts timeshare.

Rent Out Your Timeshare While Waiting for Offers
Not only does Timeshares Only help owners post their timeshare for sale, but we can also help you rent it out. You can advertise your timeshare for sale and for rent at the same time. We'll take care of the reservation details as well as payment, and you keep all the proceeds. Put them towards covering your timeshare maintenance fees, or keep the cash for later.
Sell Your Timeshare With Timeshares Only