If you need a way out, the best way to sell Worldmark timeshare is to contact your resort first. Worldmark falls under Wyndham Destinations, where they have many reliable options and safe solutions for owners. There are other ways to get out of your Worldmark timeshare, like selling it. The timeshare resale market is a great place to try to sell your WorldMark timeshare to other owners that want to add onto their membership.
What is WorldMark by Wyndham?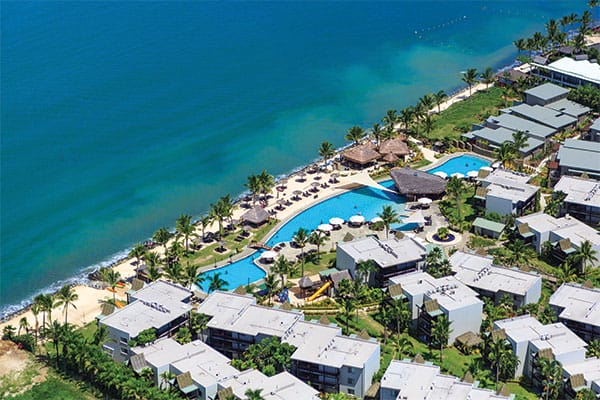 Worldmark by Wyndham is a brand of vacation ownership under Wyndham Destinations. Worldmark owners have the advantage of using a points-based, flexible system to travel to over 90 resorts worldwide.
Wyndham and Worldmark timeshares are some of the most well-known on the market. With destinations across the globe, millions of Wyndham members love their timeshares! Frequent travelers love Worldmark by Wyndham because of the flexibility and immense opportunities for vacations. Besides Worldmark, resort brands under Wyndham include Club Wyndham, Margaritaville Vacation Club, Shell Vacations Club, and more.
Before You Sell Your WorldMark Timeshare
We recommend that owners consider their options before committing to selling their WorldMark membership. There are many ways to breathe new life into your vacation ownership!
Exchange on RCI
One of the best ways to keep your ownership fresh is to use a vacation exchange network. Wyndham owns RCI, the world's first vacation exchange network. WorldMark owners can deposit their weeks/points on RCI to trade for a vacation to a new destination! RCI's catalog includes resorts all over the world from some of the top vacation clubs, so you're bound to find somewhere you'd love to travel to.
Rent Out Your WorldMark Points
Selling your WorldMark timeshare is a permanent decision, so if you are on the fence, maybe try renting it out! If you just need a break from traveling or have another commitment, renting is a great option. Renting out your timeshare points is also a way to help cover maintenance fees. Timeshares Only is a great place to advertise your timeshare for rent! We'll help you create an effective rental ad, then we'll advertise it through social media, email, online search engines, and more.
How To Sell Your WorldMark by Wyndham Timeshare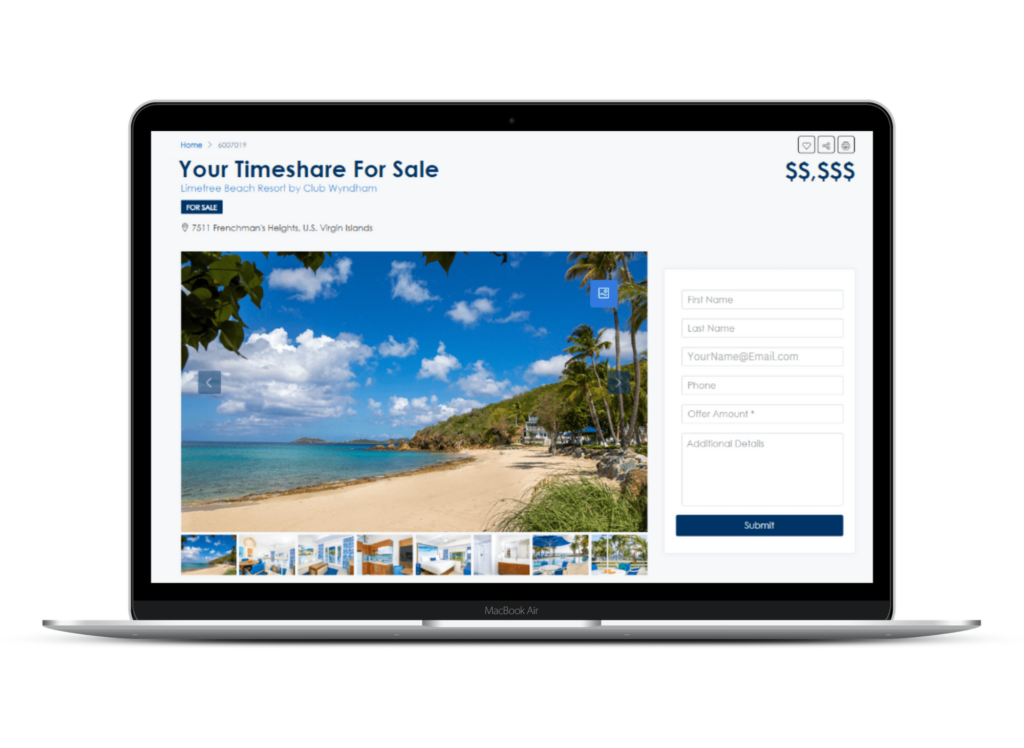 If you feel like you've gotten everything out of your WorldMark by Wyndham timeshare, then you may be considering selling it. If this is the case, then we're here to help you make that process easy. Here are some tips for selling your WorldMark by Wyndham ownership.
Contact WorldMark by Wyndham First
If you are thinking of selling or getting out of your Worldmark timeshare, you should start by calling your resort. Their customer service teams can guide you to safe solutions, like Wyndham Cares or Certified Exit—Backed by Wyndham. These programs are put in place to guide owners away from fraudulent third parties or resale scams. After all, Wyndham Destinations has a huge reputation to manage, and their number one goal is customer satisfaction.
Wyndham and Worldmark understand that sometimes their owners can no longer hold onto their timeshares. Defaulting on your ownership or falling victim to timeshare scams also hurts the industry, as well as other owners.
Avoid "Exit" or "Cancellation" Companies
We advise every owner to contact their resort developer first because of the many timeshare resale scams out there. Worldmark and Wyndham are members of the American Resort Development Association, and so they follow strict ethical guidelines. If a company or firm advises you to stop paying your maintenance fees or loan, proceed with caution. Another red flag is if they charge steep upfront fees or offer a guarantee to get out of your ownership.
Timeshares do not appreciate value, and they're not always that easy to get out of. Some people may be turned off by the idea of receiving pennies on the dollar for their ownership, but selling your interest or coming to a solution with Worldmark is the best way to get out.
How We Help Owners Sell Worldmark Timeshare

As a trusted member of ARDA, Timeshares Only can help you sell Worldmark timeshare. If Wyndham or Worldmark directs you to a resale company like us, we can assist with making an eye-catching advertisement of your ownership.
First, we will go over what you own. If there's anything you're unsure of, we can help with gathering all of the info that we need to get the process going. To get the right buyers' eyes on your timeshare, knowing how many points you own with Worldmark is especially helpful.
Then, if you are in need of catching up on your timeshare maintenance fees, our TO GO program can offer cash when you enroll. Or, if you're not sure you're ready to let go of your ownership yet, we can also help you post your Worldmark timeshare for rent.
Once your Worldmark points are posted for sale on the largest resort marketplace (that's us!), we promote your ad to hundreds of buyers through digital technology, billboards, TV, radio, and more. Don't think a buyer out there exists? In reality, tons of people look on the resale market to buy timeshares because of the great deals and low-pressure sales.
If we get an offer on your posting, our sister company at Fidelity Real Estate can reach out to you, with your permission, to go over the next steps. Of course, you can choose to handle the sale of your timeshare on your own, but we recommend going with a trusted, licensed real estate brokerage.
Voyager Pass Travel Club
Voyager Pass is a great option to consider while you wait for the best offer to sell your timeshare. It offers timeshare owners who no longer use their property several unique monetization opportunities. By using this unique conversion platform, you can add value to your existing ownership and even cover maintenance fees with cash. Using Voyager Pass, you can obtain discount tickets for concerts, theme parks, flights, and hotels by converting your vacation ownership into credits. During the registration process, your timeshare resale specialist will walk you through the Voyager Pass Credits system.
Sell Your WorldMark Timeshare With Timeshares Only
When you are ready to sell! Look no further than Timeshares Only. As a member of ARDA, Timeshares Only has been selling timeshares for over 25 years and follows strict guidelines to ensure your safety. Get started by filling out our form, calling 1-800-610-2734, or emailing info@timesharesonly.com. We are here to help!