Are you an adventurer? Do you like exploring mysterious caves, tranquil valleys, and breathtaking mountain peaks? If the answer to all of these questions is yes, then book a trip to Maui because these islands are perfect for you. Hawaii's second-largest island is great for avid explorers, but you'll still need to relax every once in a while. When that happens, you'll need a comfortable place to stay. Fortunately, Hilton has you covered with not one but two great resorts! Here's everything you need to know about Maui Hilton resorts.
Maui Bay Villas by Hilton Grand Vacations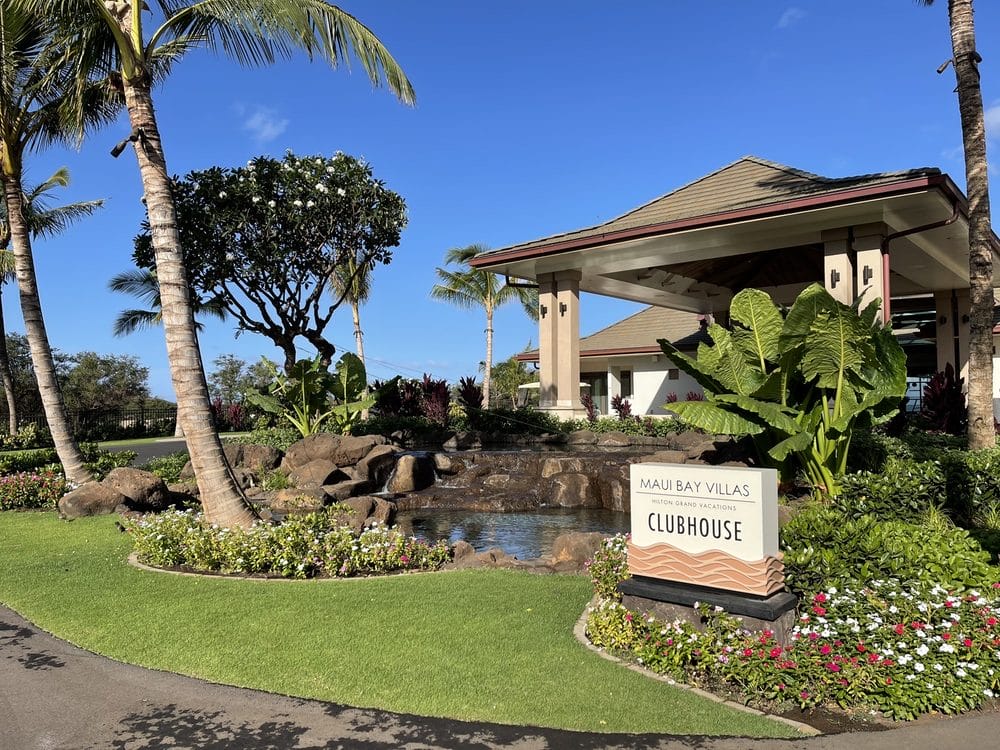 Maui Bay Villas is Hilton's first property on Maui and the tenth HGVC timeshare location in all of Hawaii. This all-suite Maui beachfront resort sits on 27 acres near the island's coastal fairways, tropical reefs, cascading waterfalls, and iconic black- and gold-sand beaches. In fact, you'll be able to walk to the beach right from your resort. The resort offers plenty of wonderful amenities that will make the time you spend in the resort just as fun as the moments you experience it. Some of these amenities include a fitness center to help you keep up with your routines even when on vacation. You'll also be able to take a dip in the pool when you'd like to cool off from the Hawaiian heat.
For accommodations, you can rest assured that no matter what suite you choose, you'll have plenty of space to stretch your legs. Maui Bay Villas boasts one, two, and three-bedroom suites. The one-bedroom suite comes with a king-sized bed or two double beds along with a sofa bed. Overall, this suite can accommodate up to four guests. Meanwhile, the two-bedroom suite features a king-sized bed and two full-size beds to house up to six guests. Finally, the three-bedroom suite has two king-sized beds and two double beds. This massive suite can hold a whopping eight guests. As a bonus, both suites come with an open lanai area and balcony so you can take in the view of the gorgeous Maalaea Bay.
Things to Do Near Maui Bay Villas by Hilton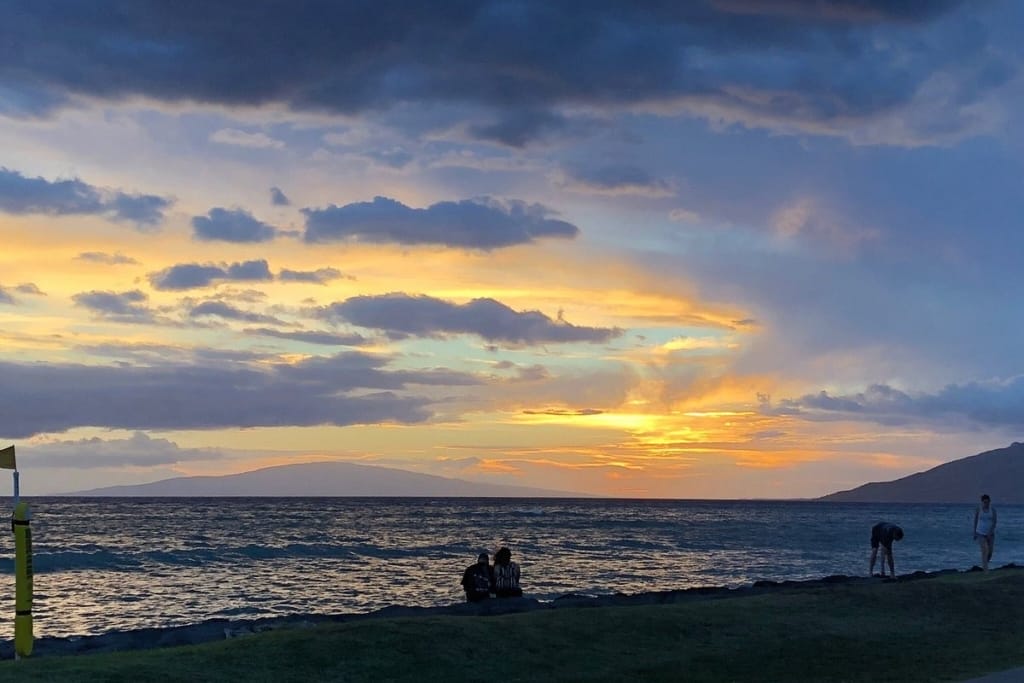 Maui Bay Villas is located on the southwest shores of Kihei. Kihei stretches across six miles and boasts some of the island's most beautiful beaches. In fact, Kalama Beach Park is the go-to beach for surfing, snorkeling, beach volleyball, and even a roller-skating rink. There are also baseball fields and a playground for the little ones. For those that want to take in the beautiful nature and unique wildlife of Hawaii, the Kealia Pond National Wildlife Refuge on the north side of Kihei is also worth a visit. Kealia is a sanctuary for many species that are native and endemic to the Hawaiian Islands. In particular, this wetland refuge is home to the endangered Hawaiian Stilt and Hawaiian coot. Winter brings over 30 species of waterfowl, shorebirds, and migratory ducks. As a result, this pond is a fantastic site for birdwatching.
Ka'Anapali Beach Club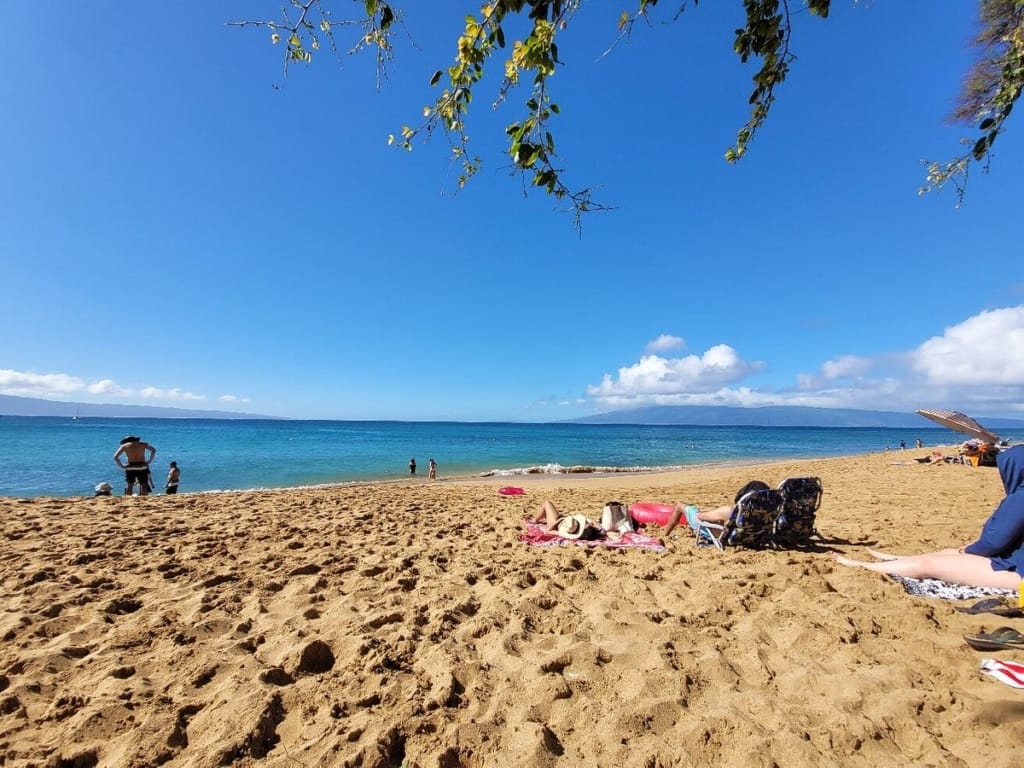 Much like Maui Bay Villas by Hilton, Ka'Anapali Beach Club is located on one of the most beloved shores in Hawaii: Ka'Anapali Beach. Here, you'll find an outdoor heated pool and hot tub to unwind in. For even more relaxation, kick back in the garden or get pampered at the spa. Want some souvenirs? Stop by the gift shop located right in the resort. If you like to cook, you're in luck! There are barbecue grills available for you to serve up all the delicious meals you want. While all of these amenities are great, one of the best things about Ka'Anapali Beach Club is that you can walk from the comfort of your suite right to the sands of the iconic beach.
Speaking of your suite, you can relax in one with either one, or two bedrooms. The one-bedroom suites feature a king-sized bed, sleeper sofa, and full bathroom. Some even have a scenic view of the ocean! As for the two-bedroom suite, it comes with a king-sized bed, twin bed, and sleeper sofa. Both suites also come with a private balcony or patio, so you'll be able to take in the gorgeous scenery of Maui from the comfort of your luxurious suite. These suites can accommodate four to six guests, and with up to 1400 square feet, they'll feel like a home away from home.
Things to Do Near Ka'Anapali Beach Club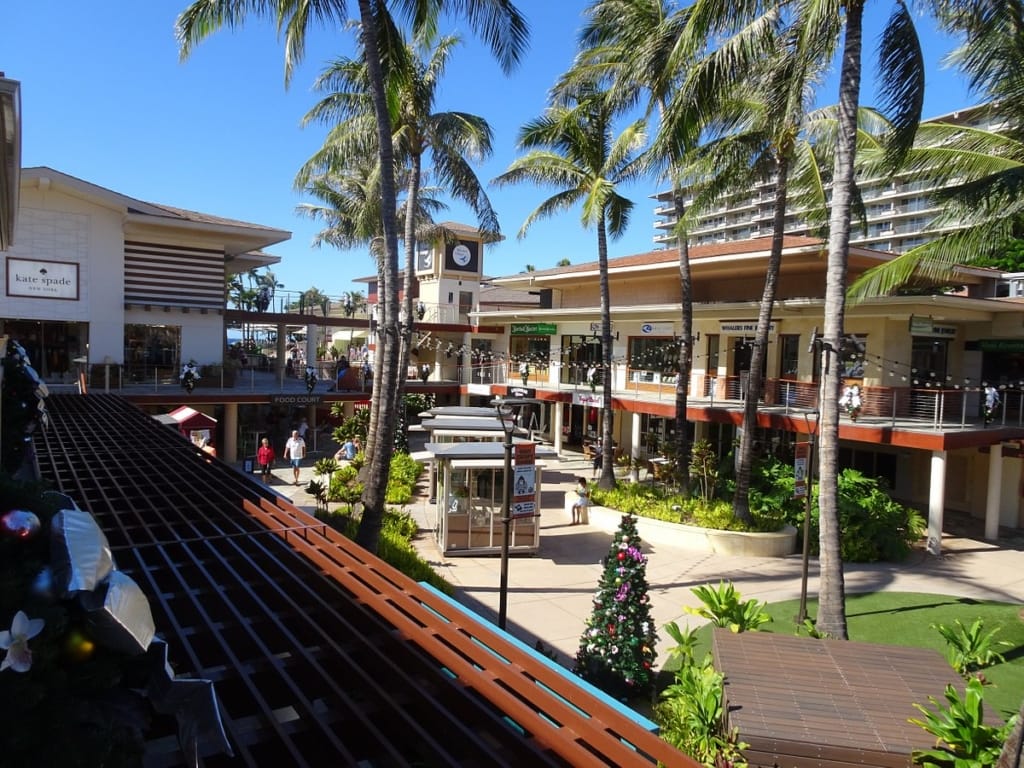 If you want to enjoy the best shopping and dining in Maui near Hilton's Ka'Anapali Beach Club, then a trip to Whaler's Village should be at the top of your to-do list. This little activity hub serves as the focal point of the beach and is filled with tons of great restaurants and stores. If diving underwater is more your style, there are plenty of great opportunities for snorkeling all over the beach, especially near the famous Black Rock. Finally, end your day with the Old Lahaina Luau. At the Luau, you'll enjoy a showcase of four Pacific Island nations: Hawaii, Tahiti, Samoa, and Tonga. Throughout the Luau, you'll be serenaded by local musicians. With good food, music, and dancing, the Old Lahaina Luau provides a nighttime experience you can't get anywhere else.
Buy a Timeshare at a Maui Hilton Resort
If you're an adventurer who wants to get the most out of your vacations, consider buying a timeshare at a Maui Hilton resort. Timeshares are perfect for anyone looking for a home away from home, thanks to their enormous sizes and luxurious accommodations. In fact, timeshares are typically three times larger than a hotel room. Plus, with a timeshare, you won't have to worry about constantly looking for a hotel room before you go on vacation. Your timeshare will be there each year, giving you one less thing to worry about when planning your trip. If you'd like to get started, feel free to check out our marketplace. We have listings from top resort developers like Hilton, Hyatt, and Westgate.
Rent Out Your Timeshare at a Maui Hilton Resort
If you already own a timeshare at a Maui Hilton resort but don't plan on using it this year, we can help you too. In years when you don't visit your timeshare, renting it out is a good way to get some use out of it. You'll be able to put some money in your pocket to help pay off your maintenance fees. If you'd like to rent out your timeshare, Timeshares Only can work with you to put together a listing for it on our marketplace. We'll then be able to promote your timeshare to travelers all around the world. If you have any questions, please give us a call at 1-800-610-2734 or email us at info@timesharesonly.com. We're always happy to help!