If you're looking to get away from the hustle and bustle of everyday life, an island vacation may be the perfect solution. Islands are a great way to disconnect from the stresses of your routine while immersing yourself in nature. As a result, it's little wonder that Hawaii is one of the most popular vacation spots in the world. The eight islands that make up the Aloha state are filled with lush mountains, majestic volcanoes, and beautiful beaches. If anything can be considered paradise, it's Hawaii. If you've ever wanted to visit these islands, there are plenty of great resorts here, and some of the best are part of the Marriott family. Here are the best Marriott timeshares in Hawaii for your next vacation.
Marriott's Ko Olina Beach Club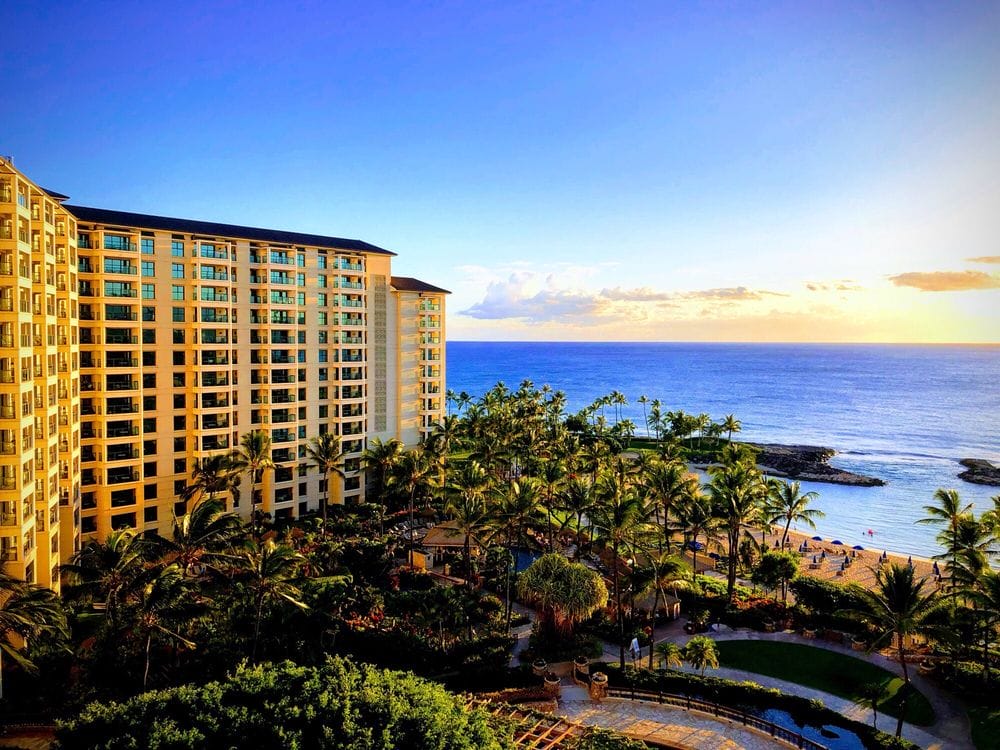 If you want to get swept away by the paradise of Oahu, be sure to check out Marriott's Ko Olina Beach Club. When it comes to Marriott timeshares in Hawaii, this is definitely one of the best! On-site amenities include an outdoor pool and hot tub, a fitness center, and even a spa. You'll also be able to enjoy four restaurants with a variety of options. From classic American favorites to traditional Hawaiian cuisine, there are plenty of ways to satisfy your taste buds. The resort features one, two, and three-bedroom villas with king-sized beds and a balcony. So you'll have a gorgeous view of Oahu to enjoy right from your room! These villas also have full kitchens, allowing you to enjoy a home-cooked meal with comfort and convenience.
Things to Do Near Marriott Timeshares in Oahu, Hawaii
Another great perk of Marriott timeshares in Hawaii is their close proximity to tons of exciting attractions. Marriott's Ko Olina is no exception! You'll be just a short walk away from the Ko Olina Golf Club, a challenging 18-hole course. This golf club features exceptional water features, multi-tiered greens, and large landing areas. Whether you're an avid golfer or a fresh beginner, you need to check this course out. If you'd like to learn more about Hawaiian history, then be sure to visit Iolani Palace. This historical site was the royal residence of the rulers of the kingdom of Hawaii for decades, and as you explore the palace, you'll learn more about its influence. The palace has a number of guided tours to highlight different aspects of Hawaiian royal history and culture.
Marriott's Maui Ocean Club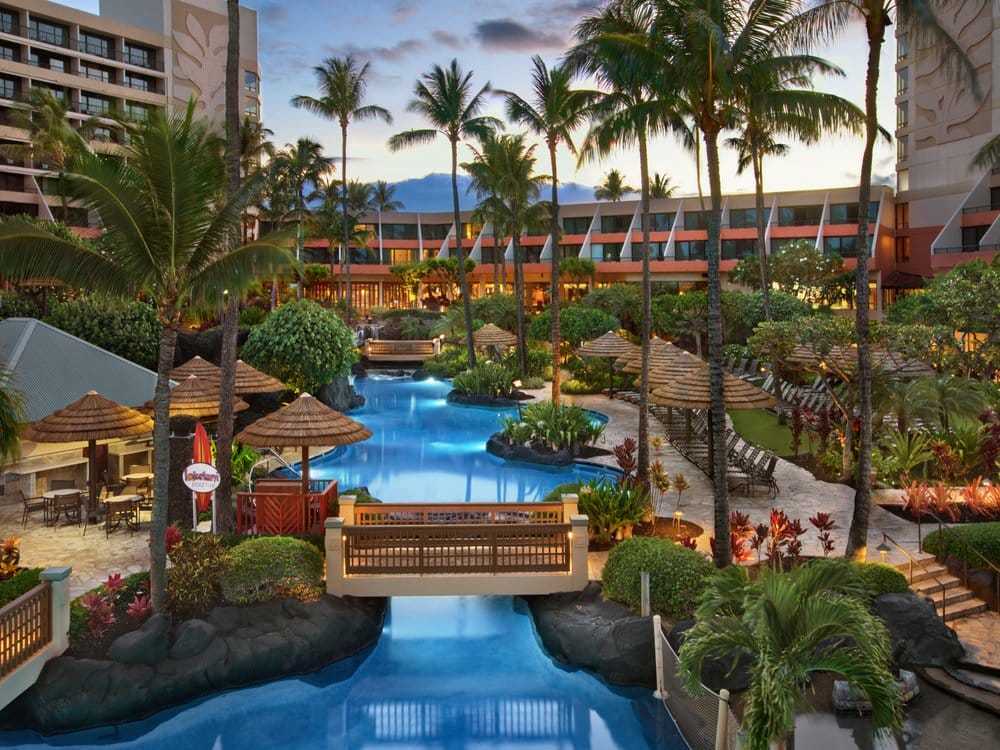 Find tranquility at Marriott's Maui Ocean Club. This Marriott timeshare in Hawaii welcomes guests with a picture-perfect location on Ka'Anapali Beach in West Maui. Indulge in a day of pampering at Spa by the Sea at this resort. Guests can enjoy a soothing spa treatment or massage in one of the resort's outdoor cabanas right on the beach. Plus, the resort has a tiki bar, sandwiches, and an Italian restaurant. So you won't have to worry about dining while you're there. Accommodations include one and two-bedroom suites. These suites have king-sized beds, private balconies, and a great view of either the nearby garden or the Pacific Ocean. With two or more bathrooms and a full dining room, these suites are pretty spacious. It's safe to say there's no need to worry about being too cramped here!
Things to Do Near Marriott Timeshares in Maui, Hawaii
Near this Marriott timeshare in Hawaii are a lot of great experiences. The Road to Hana is on many people's Maui vacation bucket lists! The Hana Highway is a scenic road that winds through the rainforests and seascapes of Maui. Along this stretch of road, you'll find countless waterfalls, beaches, and gardens that are worth stopping for. In fact, while you're on the road to Hana, stop by one of Maui's famous black sand beaches: Wai'anapanapa Beach. The stunning black sands sit amongst lava cliffs and tropical greenery, while the tropical flora and sparkling turquoise waters really make the black sand pop. If you're wanting to be dazzled by the beautiful culture of Hawaii, then look no further than The Old Lahaina Luau. This celebration is Maui's most authentic luau. In fact, the luau is a showcase of the history of four Pacific Island nations: Hawaii, Tahiti, Tonga, and Samoa.
Marriott's Kauai Beach Club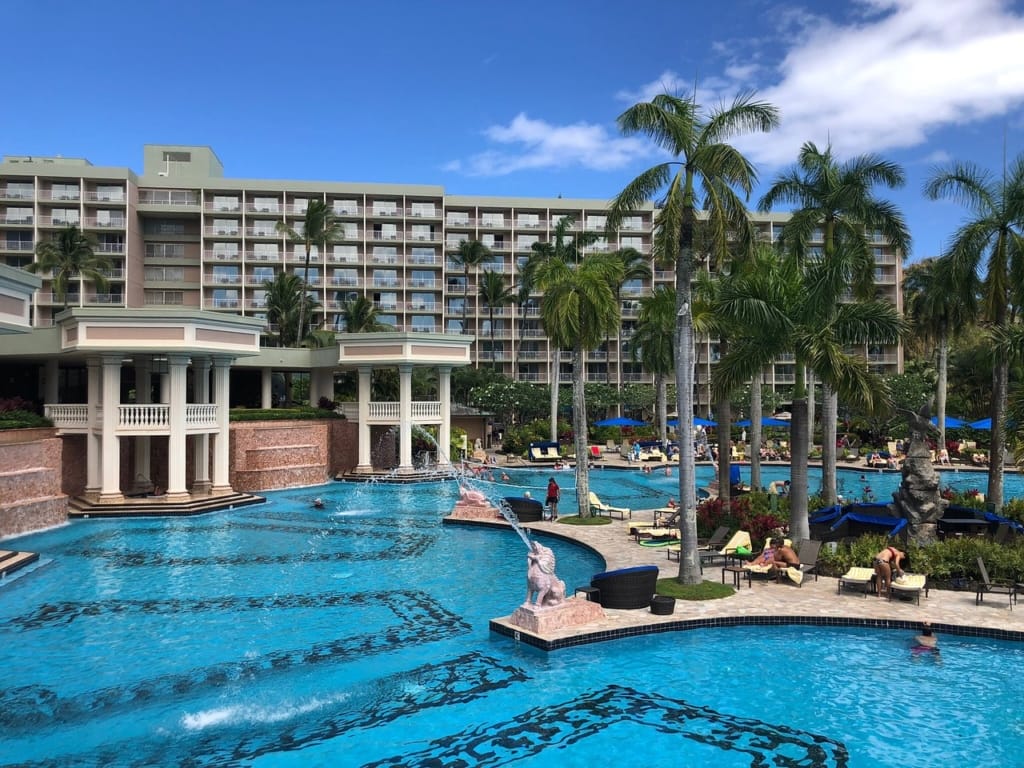 Surrounded by sparkling lagoons and a scenic coastline is Marriott's Kauai Beach Club. This Marriott timeshare in Hawaii can be found on Kauai's eastern shore. Amenities include a fitness center with ellipticals, free weights, and weight machines. Thanks to the fitness center, you'll be able to keep up with your routines even on vacation. The resort also has great swimming options. There's a two-level outdoor pool and a whirlpool to enjoy. Space is important at Kauai Lagoons, so the resort boasts large two and three-bedroom villas. Both of these villas come with multiple king-sized beds, a balcony, and a view of the ocean or island. The villas can accommodate up to eight guests, depending on which is chosen, so you can rest assured that you'll have plenty of room to stretch your legs.
Things to Do Near Marriott Timeshares in Kauai, Hawaii
Of all the Marriott timeshares in Hawaii, this one is likely the best for nature lovers. In fact, there are plenty of great nature reserves, forests, and waterfalls nearby. Fern Grotto is one of the biggest highlights. This fern-covered lava rock grotto is a great spot for photos, and several tours will take you right to it. If you want a truly breathtaking view, then you need to visit Opaeka'a Falls. This waterfall is located in Wailua River State Park and flows over basalt from volcanic eruptions over 151 feet. Opaeka'a is easily one of the island's most accessible major waterfalls, so reaching it is pretty convenient. Plus, there's a roadside lookout where you can relax and unwind while enjoying a stellar view.
Buy a Marriott Timeshare in Hawaii
If you're planning an island getaway this summer, Marriott's timeshares in Hawaii have everything you need. From gorgeous ocean views to luxurious accommodations, what's not to love? If you'd like an escape to paradise each year, consider buying a timeshare. Timeshares allow you to return to these beautiful islands year after year. A stay at one of these resorts is sure to elevate your vacation in Hawaii. At Timeshares Only, we have listings for plenty of great resorts in Hawaii. Aside from the amazing Marriott resorts, we have listings for ones from Wyndham, Hilton, Bluegreen, and more! If you have any questions, send us an email at info@timesharesonly.com or give us a call at 1-800-610-2734.