As one of the best brands in the timeshare industry, Wyndham is loved by many owners, and it's easy to see why! Each resort boasts spacious accommodations and entertaining amenities. There are times, however, when holding on to your Wyndham vacation ownership is simply not feasible. Are you looking to sell your Wyndham points or timeshare week? The resale process and secondary market can be quite confusing if you aren't aware of how selling works. Choosing the safest option is important since there are many out there. Here we will walk you through the entire process of selling your Wyndham timeshare and getting out of it safely.
What is Wyndham Timeshare?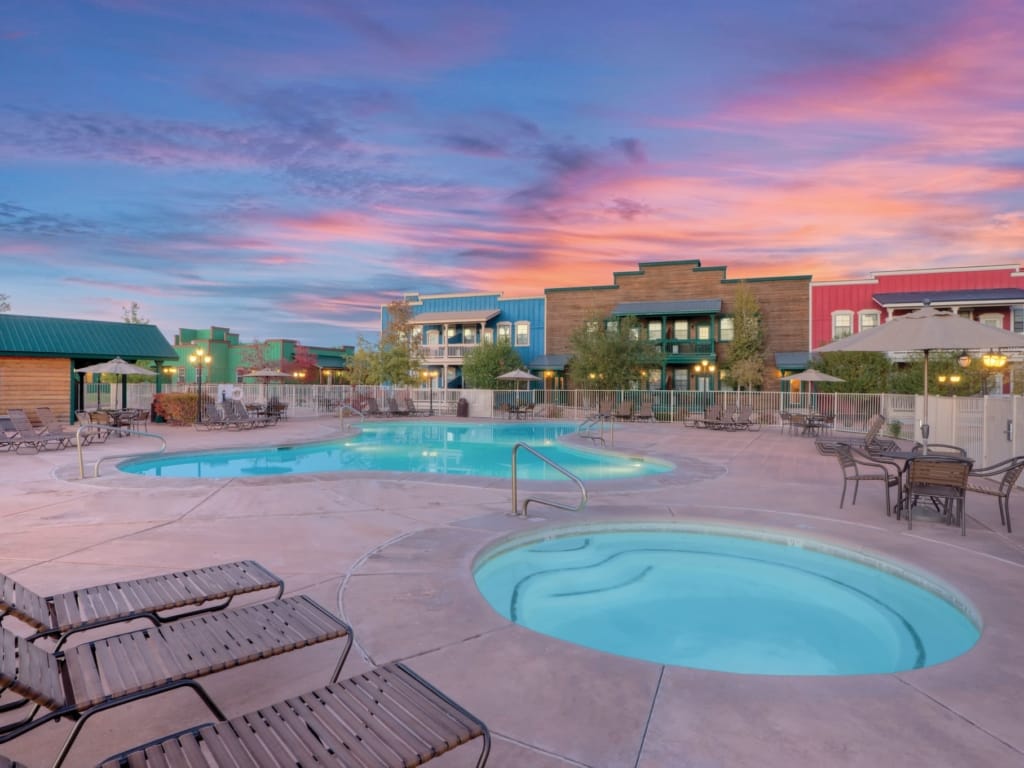 As one of the best timeshare developers, Wyndham timeshares are some of the most well-known on the resale market. With millions of members and over 200 resorts in 110 countries, Wyndham is found almost everywhere in the world. Frequent travelers love their timeshare ownership because of the immense opportunities for vacations. Club Wyndham, WorldMark by Wyndham, Margaritaville Vacation Club, and other brands are all part of the Wyndham Destinations family.
Is Club Wyndham Timeshare Worth It?
If you are selling your Wyndham timeshare, you probably don't think that ownership is worth it. However, for frequent travelers and families, Wyndham Club can be worth it just for the experiences and opportunities. With the ability to use points, owners have maximum flexibility and control. Not to mention, Wyndham owns RCI, the world's first vacation exchange company. This broadens the vacation options for Wyndham owners to thousands of other resorts and destinations.
Timeshares do not appreciate in value and are not a wise choice if you are thinking of an investment opportunity. The real value in timeshares is when owners get the best possible use of them every year. Or, if you won't be using your Club Wyndham points or weeks, we can help you rent your Wyndham timeshare out to put some money back in your pocket.
Owners Have Tons of Wyndham Exchange Options Before Selling
Through its many affiliated brands and innovative program, Wyndham has revolutionized the vacation ownership industry. In addition to being able to travel the world, members can exchange their vacations on the vacation exchange market. Did you know Wyndham even owns RCI? The possibilities are limitless, giving owners ultimate flexibility.
How to Get Out Of Wyndham Timeshare Safely and Legally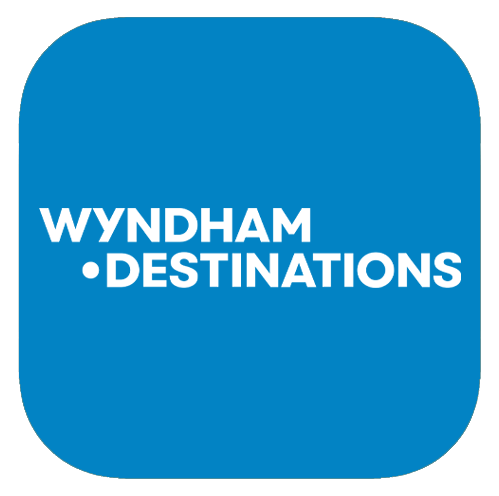 You may have seen advertisements online from companies that claim they can get you out of your timeshare by canceling or using their "exit" solutions. Certainly, there are options to get out of your Wyndham timeshare ownership. But you want to make sure you are consulting with legitimate timeshare resale or timeshare resale advertising companies so you don't run into any pitfalls. That's why we recommend that you contact Wyndham directly first. They have the most trustworthy resources for their owners in need of timeshare relief.
Wyndham Cares
Wyndham offers multiple services that provide reliable and trustworthy exit options, like Wyndham Cares. This service is a free Wyndham resale program for owners to go to when they need assistance with their timeshare. Their representatives can guide you through the most suitable options for your unique situation.
Certified Exit – backed by Wyndham
For eligible Wyndham timeshare owners, Wyndham will allow you to return your ownership. This program is one-of-a-kind, replacing "Ovation by Wyndham." Certified Exit – backed by Wyndham should be your go-to resource for all questions you may have about exiting your ownership.
If your loan is completely paid off and you are up-to-date on your timeshare maintenance fees, Certified Exit will take back your ownership, no questions asked. This is the easiest and quickest solution if you are looking to get out of your Wyndham timeshare. This isn't a Wyndham resale program because you won't get any money back.
Selling Wyndham Timeshares Back to Developer
You might be wondering if Wyndham will buy back your timeshare. While Certified Exit – backed by Wyndham will take your ownership off your hands, they do not outright buy back your timeshare. If you are looking to sell your timeshare back to Wyndham to put some money back in your pocket, you will be disappointed with this option, although it is the safest and easiest. If you want to go this route you could also gift it to a family member or friend.
Wyndham owners who want the money back often turn to trusted timeshare industry resellers who help connect sellers with buyers.
How Do I Sell My Wyndham Timeshare?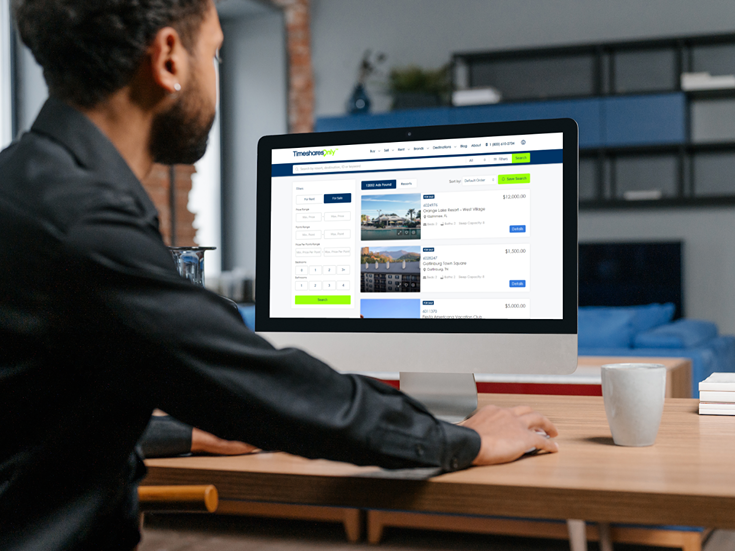 If your loan is not paid off or you are behind in maintenance fees or other dues, Wyndham Cares may direct you to other options. If selling your timeshare is the best direction for you, Wyndham has selected and approved Featured Resellers that are also ARDA members with stellar reputations.
In fact, Timeshares Only is one of less than a dozen advertisers recognized by the American Resort Development Association (ARDA) as a Featured Reseller of the Coalition for Responsible Exit. We have been assisting owners like you for over 25 years in posting Wyndham timeshares for sale. Once your ad is live on our online marketplace it will be viewed by buyers across the world.
You can find a legitimate resale company to help you sell your Wyndham timeshare online through ARDA's Coalition for Responsible Exit, or Wyndham. You should thoroughly research any company that you decide to use in order to get out of your Wyndham ownership.
Timeshare Resale Scams To Be Aware Of When You Sell Your Wyndham Timeshare Points
Whether you have decided to sell your Wyndham points or not, there are some common timeshare resale scams to be aware of. Even if you are not looking to get out of your ownership, it's important to keep these tactics in mind, as you may be targeted at some point.
Unsolicited Callers
A common scam that comes up often for many owners is the "out of the blue" buyer that's willing to buy your timeshare from you at a higher price than what you initially paid for. There are a few things wrong with this that should put you on high alert.
First of all, a trustworthy timeshare resale company will never call you without your permission. It's actually illegal! Furthermore, timeshares do not appreciate in value. It's very rare for your timeshare to sell for more than what you paid for. While it's possible to sell it, it's best to keep your expectations low. Finally, this caller may request a "wire transfer fee" of some sort upfront in order to get the sale going. You should never have to pay thousands of dollars to sell your timeshare. In fact, normally buyers will pay closing costs. This caller is likely trying to take your money and run.
Timeshare Cancellation or Exit Companies
Timeshare exit companies—You may have heard that you can simply cancel your timeshare or exit your contract from one of these types of specialists. In reality, timeshare cancellation companies or exit teams have hurt owners more than helped them. They will take an upfront fee (normally upwards of thousands of dollars) and tell you to stop paying your mortgage as well as maintenance fees. Many owners have fallen victim to this scam because they are told they have a money-back guarantee if the service is unsuccessful. However, these companies' contracts string owners along for years, claiming that the exit process can be lengthy. They also have high upfront fees. In addition to these steep up front fees, the fine print of these contracts will also mention that foreclosure on your Wyndham ownership is deemed a successful exit.
"Stop Paying Your Timeshare Maintenance Fees"
Anyone that tells you to stop paying off your timeshare does not have your best interests in mind. Some owners on forums will also advise others to just stop paying their maintenance fees if they no longer want their timeshares. The problem with this is it will lead to defaulting on your ownership. This will hurt your credit and stay on your credit report forever. That means that if you need financing in the future, such as on a house, car, or other expenses, you may be declined. Even while you wait to sell your Wyndham timeshare, don't stop paying maintenance fees.
Our Process Posting Your Wyndham Timeshare For Sale

At Timeshares Only, we help owners looking to sell their timeshares through a step-by-step process. We'll go over all of the important information about your Wyndham vacation ownership and create an online advertisement that will promote your Wyndham ownership to the world. Our marketing superstars are experts in search engine optimization, online advertising, television, radio, and more so we can attract buyers.
When offers come in through our website for your timeshare, you can choose to handle the negotiating and sale yourself, or we can refer you to a licensed real estate agent. Licensed agents at our partner brokerage, Fidelity Real Estate can assist you with the final steps of the closing process—with your permission, of course. A licensed agent will create a purchase and sale agreement that is signed by both parties and will enlist the services of a reputable closing company to handle the transaction. They will also connect you with a title company.
Rent Wyndham Timeshare While You Wait to Sell
Unlike other resale companies, we can also help you rent out your Wyndham timeshare while you wait for a buyer. Unfortunately, no one can determine how long it may take for your timeshare to sell. That's why renting it out can help put some cash back in your pocket and cover maintenance fees until a buyer comes along. Similar to creating an online ad for sale, we'll advertise your timeshare for rent to vacationers looking for online rentals at top resorts and destinations. You set the price and keep the profits. We do the hard work for you.
Learn more in our blog, How to Rent Out My Wyndham Timeshare!
Sell Wyndham Timeshare With Timeshares Only
Wyndham vacation ownership isn't for everyone. If you want to sell Wyndham timeshare or Club Wyndham timeshare contract, give us a call today at 1-800-610-2734. As ARDA's featured reseller we pride ourselves on being a safe space for Wyndham owners. When you call us we will give you a free consultation and go over our entire process and how we can help you sell your Wyndham timeshare and attract buyers.