Who wouldn't want to make the most out of their timeshare? Vacation ownership has a lot of benefits, but it's not always cheap. As a result, a membership to a program like Interval International is a great way to maximize a timeshare's value. If you're a new member of Interval International, you may be curious about all the benefits that come with your membership. Not to mention, booking flights, renting cars and other types of travel accessories are common concerns for travelers. This blog is all about using Interval International flights and other perks of the brand.
Can You Use Interval International For Flights?
Many members want to know if you can use Interval International for flights. According to II, with Interval Travel you can arrange all of your travel plans in one place. This includes booking a flight, a cruise and renting a car. In order to learn more about booking flights with Interval Travel, you must be a member and contact II directly to identify your options. If you're an existing II member, you can download their app to get the most up to date travel information. For immediate assistance call 800-INTERVAL.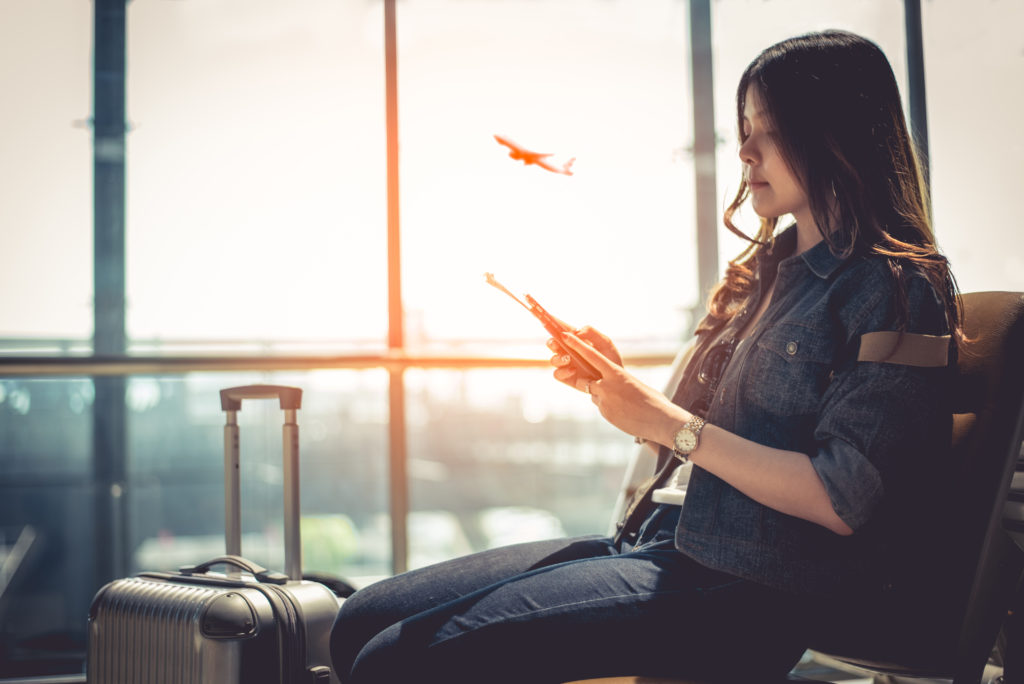 Interval International Getaways
A great benefit of using II is that you can book Getaways on the weekends for less than hotel prices. These Getaways don't affect your points or weeks balance; they are just an extra benefit of becoming an Interval member. However, you do have to pay out of pocket for these trips, but, as we mentioned, they are lower priced than other hotel stays as they are backed with II's Best Price Guarantee. The other great thing about Getaways is that they are offered at amazing destinations around the world, from exotic beaches to chilly mountaintop resorts.
Read Next: 10 (Great) Reasons Why People Buy Timeshares
Vacation Exchange
Undoubtedly, II is a top contender in the vacation exchange world. Vacation exchange is when you deposit your existing timeshare week or points and trade it for another vacation somewhere else. We wrote an entire blog on vacation exchange if you're new to the concept and want to know more. Trading your timeshare for other trips in new locations is a great way to refresh your love of timeshare and expand your travel horizons. Major hospitality brands like Marriott, Hyatt and Diamond all use Interval International as their vacation exchange network.
The other top vacation exchange network is RCI. Many people wonder which network is better. The truth is that both networks offer their members amazing deals on travel with expansive trade opportunities. The main difference is that RCI and II have certain brands affiliated with them, so oftentimes, the exchange company you're eligible to use is dependent on the brand of the timeshare you own.
Read: Vacation Exchange Secrets
Flexchange with Interval International
The way exchange works with Interval International depends on the type of member you are. It is referred to as Flexchange. Not sure where you fall when it comes to exchanging? Not to worry. More on that below!
Weeks-Based
Understandably, the Weeks-Based members of II own weeks-based timeshares. So, how do weeks-based members exchange? Well, these members have two options when it comes to trading their timeshare. First, you have the option of Deposit First: meaning you deposit your timeshare in the network and then choose your new vacation destination. The second option for weeks-based members is to make a Request First. This means you hold onto your week until it is confirmed that the destination you requested is available. Additionally, you can place a request with Request First up to two years before your home week and you can still travel to your home resort if your request is not met. For more information on timeshare weeks, read up on Timeshare Weeks 2020-2021.
Points-Based
According to II, Points-Based members are determined by the fact that they own a points-based timeshare. All Points-Based members must use Request First. Like we mentioned earlier, this means you can request the destination you want while retaining your points until it's confirmed that the request you made is available.
Interval International Timeshares
Some buyers are interested in purchasing Interval International timeshares. Surprisingly, Interval International doesn't actually own any timeshares. They simply provide a platform for their members to exchange the ones they personally own. If you are interested in buying a timeshare that is eligible for exchange with II, we recommend calling them first.
Certainly, we would not want you to purchase a timeshare that doesn't meet your needs. Contacting the resort directly, too, is a great first step when deciding if you should buy with a certain resort or not. Once you figure out which resorts participate with II, come back and check out our timeshare resales to find a great deal on a timeshare. Additionally, you can rent a timeshare before buying. That way, you'll know for sure it's the right one! For a list of brands that generally participate in Interval's trade network visit our blog, Interval International: A Guide to Exchange.