Timeshare presentations are commonly offered by top developers at popular resorts. Many of them will offer families special getaways or freebies for simply attending and staying throughout the entire presentation. If you are going to a timeshare presentation, read up on some of our helpful timeshare presentation tips.
What is a Timeshare?
Simply put, timeshares (also known as vacation ownership) are arrangements where people own the right to use a shared property for a designated period of time. Usually one or two weeks per year. Nowadays, many timeshares are bought and sold in the form of points. The points then translate to different sizes of timeshare suites, different locations and resorts.
Many families love their timeshare because it guarantees their vacation time every single year. Not to mention, some of the best timeshare resorts offer luxurious amenities and spacious accommodations. To buy a timeshare, many people will attend a timeshare presentation to learn more about the benefits of ownership. The sales representative will also help determine if ownership is right for you.
Are Timeshare Presentations Worth It?
A lot of timeshare presentations offer discounts on resort stays, free weekend trips, shows to events, or even free gifts. While these are great incentives to attend, you may be wondering if going is worth it. Before heading to your presentation, make sure you clearly define what you want out of your vacations. Decide your budget, as well as if you want to travel every year or every other year, where you want to go, and how many rooms you want. Clarifying your vacation goals will help you make the most of your presentation. It's totally up to you whether or not going to one is worth it.
How Long Do They Last?
Before you attend, make sure you know the time allotted for the timeshare presentation. It's easy to call ahead and double-check on the time frame or look online. The standard is 90-minutes. It's hard to say for sure how long any specific presentation will last, so calling ahead is the best way to make sure it fits into your schedule!
Timeshare Presentation Tips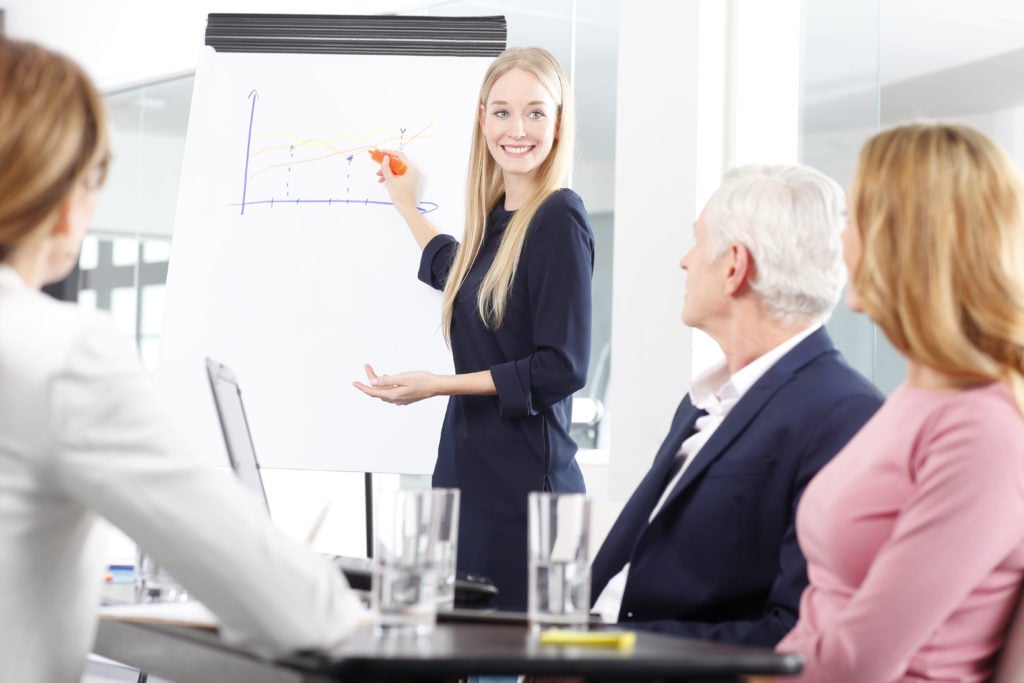 It's important to prepare questions you have especially if you are interested in buying a timeshare. Even if you're not convinced you're ready to buy a timeshare yet, a presentation is a perfect opportunity to have your burning questions answered. If you've ever wondered about timeshares, you can ask your representative to break them down for you.
Like we mentioned before, knowing what you want will make your timeshare presentation work in your favor. You may have heard timeshare presentations are scary or scammy, but the more prepared you are, the more it will feel like an open conversation and less like a presentation altogether.
If you go into a presentation looking to just get your free gifts, make sure you stay firm in your decision to not buy a timeshare. If a representative changes your mind during the presentation, it's okay if you tell them you need more time to think about it. Chances are, "today only" offers will still be available in a couple days. You may also want to go home afterward to do some more research, and that is okay! You do not need to buy a timeshare during your presentation if you have not had the time to weigh out the pros and cons. There are many great reasons why people buy timeshares, but making a big financial decision shouldn't be done in any rush.
Another tip for timeshare presentations is to also check the resale market! You may be able to find exactly what you're looking for on the timeshare resale market for much less than when you buy directly from the developer. Just also make sure if any resale restrictions will hinder your travel preferences.
How To Get Out Of A Timeshare Presentation
If you find yourself with an invitation to a presentation you don't want to go to, let your resort know. Simply being honest is the best way to get out of a timeshare presentation. Similarly as above, knowing and defining your goals early on will help you be a stronger advocate for yourself when the time comes. If you do decide to head out of a presentation early or cancel before attending, consult with the resort about the gifts you were hoping to secure. Oftentimes, the free trips and events offered to those who go to presentations won't hold up if you don't actually go to or finish the presentation.
How to End A Timeshare Presentation
Many new vacationers wonder, "do you have to stay for the entire timeshare presentation?" The answer is simple! No, you don't. Receiving the gifts offered at a presentation may be contingent on you staying for the entire time, but anything that makes you uncomfortable or unhappy is not worth a gift, or your time. If at any time during your presentation you feel uncomfortable or feel that the timeshare isn't for you, feel free and confident to let your agent representative know.
Buy A Timeshare Resale
Obviously, most timeshare presentations aren't meant to make you feel trapped or like you need to have a survival guide. You can definitely find legitimate deals that follow through on great vacation experiences. You just have to be smart about the sales tactics. There may be times where you feel confused or unsure, but make sure to take your time and get the best deal possible. You won't regret it!
We recommend searching the timeshare resale market to find a timeshare in the comfort of your home, and oftentimes, at a lower price. As experts in the industry, we do our best to keep owners and new buyers in the loop about all things timeshare, including timeshare exit companies, important cases, and news on timeshare industry happenings. We also have a helpful guide available to download. The Ultimate Timeshare Buyer's Guide can answer any of your timeshare related questions.
And, if you're still considering buying a timeshare, browse our timeshare resales available. We recommend you also check out our timeshare rentals available, so you can try before you buy! You can make an offer online, or call us at 1-800-610-2734.