Whether you're in need of some extra cash to pay for your maintenance fees or you don't want your timeshare to go unused, we are here to help. Renting out your timeshare is the ultimate solution. If you are wondering, "can I rent out my Marriott timeshare," the answer is usually yes. Your timeshare can be rented if the resort allows it, and your maintenance fees, as well as loan payments, are current. Learn how to start the process today by reading on.
About Marriott Vacation Club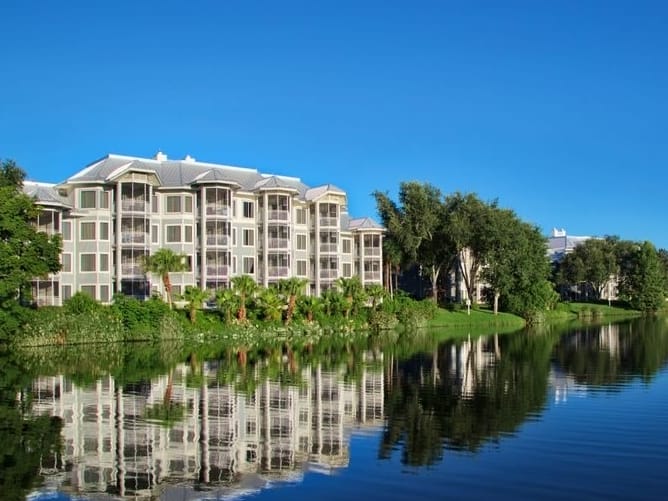 Marriott Vacation Club is a global leader in the hospitality industry. There are hundreds of travel options and benefits available when you own a Marriott timeshare under the Marriott Vacations Worldwide brand family. Since 1984, Marriott has offered vacation ownership to its loyal customers as one of the first major lodging companies to do so.
Within Marriott Vacation Club, there are more than 60 properties in ten different countries that Marriott owners can stay at. Some of our favorite Marriott destinations include Aruba, Hawaii, Colorado, and Orlando. Owners of Marriott timeshares can also access other Marriott brands such as Sheraton Vacation Club, Westin, Ritz Carlton, Hyatt Residence Club, and more. Moreover, Marriott Vacation Club resorts are affiliated with Interval International, an exchange platform that offers vacation exchanges. Points can be used to book guided tours, cruises, safaris, and private luxury homes for Marriott timeshare owners.
With that being said, sometimes things come up, and owners need to rent out their Marriott timeshares lets see how you can do so.
Steps On How to Rent Out Your Marriott Timeshare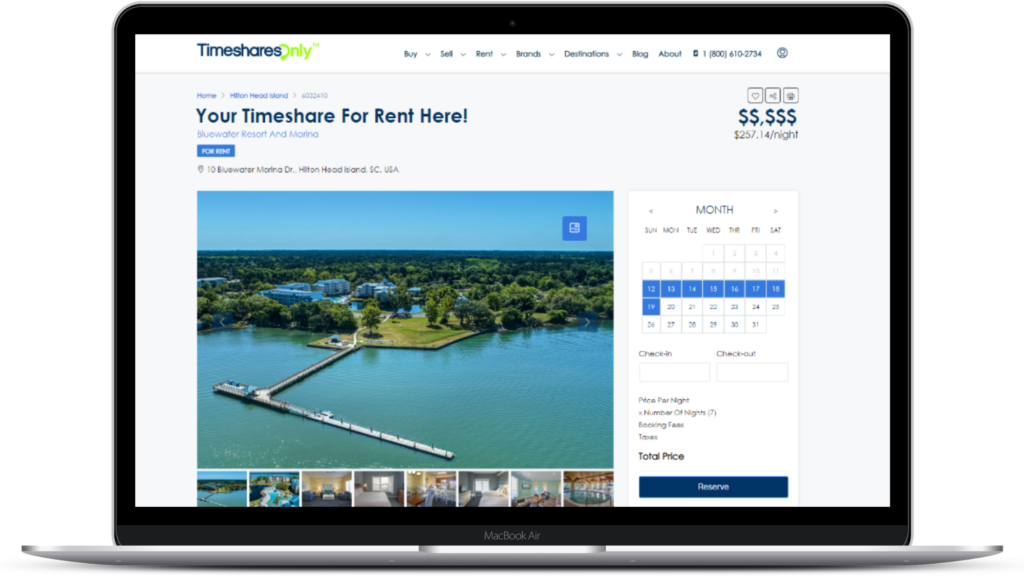 There are a number of reasons why renting your timeshare might be a good idea. Don't waste your reservation if you can't travel this year. Rent it out and put some money back in your pockets. Even if you can't pay the full fee by renting, any amount will help when you're struggling to make payments. Our online marketplace can help you reach a wide audience.
Are you ready to rent out your Marriott timeshare? Timeshare advertising is easy. To get started, follow these steps:
Call your resort to make sure you are allowed to let guests use your timeshare.
When renting a fixed week timeshare, it's easy to choose a price and date. But when renting your points timeshare, you first need to decide if you plan on renting all of your points and then look into renting during the peak season.
We can help you find renters by creating your own rental ad. You can reach us by phone at 1-800-610-2734 or via email at info@timesharesonly.com to get started.
How Our Rental Process Works
When you're ready to rent out your Marriott timeshare, we'll create an online listing that can be viewed by potential renters on social media, search engines, etc. We will include all the necessary information, such as pictures, amenities, and any other information you wish to include in the ad. So you will have a better chance of finding the right renter for your timeshare. To reach current and potential renters, we will actively promote your listing.
As soon as someone requests to rent your timeshare week or points, you will be notified. In most cases, our team will contact you to confirm that your week is still available and that you would like to rent it. Once this is done, you'll need to contact your resort to inform them someone will be checking in for your reservation. It's as simple as that! It is similar to allowing a guest to use your timeshare. You won't have to worry about any confusion or complications since the process is simple and straightforward.
Q&A Renting Out My Marriott Timeshare
Can I Rent Out My Marriott Timeshare?
Timeshare owners often ask, "Can I rent out my Marriott timeshare?" Most of the time, yes. Timeshares Only provides a safe marketplace for most timeshare owners to rent out their weeks and points. Renters can book a timeshare safely and avoid timeshare scams by listing their timeshares with our secure platform. A team of customer service representatives is also available to assist throughout the process with any questions.
How to Set The Price
Setting the price for your Marriott timeshare rental is up to you. Ultimately, you have to decide what you are willing to accept. We recommend that you price your rental competitively. In order to determine a competitive price, you need to research similar options and then price your ad accordingly. Feel free to contact us if you have any problems. Our rentals team can also conduct research on your behalf in order to help you make the best decision. However, you are completely in charge of the final price! Our team will also pay you securely for your rental. In most cases, timeshare vacation renters receive their money once their vacation is over.
How Long is the Process?
Once we receive all the required information, posting your rental usually takes less than a few days. If you're wondering how long it will take you to find a "tenant," it varies. As part of our advertising efforts, we promote your ad to the right people. Our marketing team knows how to reach prospective renters, and they are top-of-the-line. In addition, a number of "tenants" rent from us repeatedly. Which can help you as well! Timeshare rentals in tropical locations are also the most popular. So, if your timeshare is in a highly desirable location, this can help find a rent faster.
Can I Rent My Timeshare While I'm Waiting For it To Sell?
Yes, when you put your timeshare up for sale on our marketplace, we can help you also put it up for rent. Many potential buyers are looking for a way to test out timeshares before they commit to the purchase. So, renting out your timeshare can be a great way to get potential buyers to have a positive experience and make a sale. So while you are waiting for your timeshare to sell, you also might be able to get some money back in your pocket.
Recap: Can I Rent Out My Marriott Timeshare
As long as your resort allows you to rent out your Marriott timeshare, then yes, you can! We have Marriott timeshares for rent on our marketplace and have helped connect thousands of owners to potential renters! If you are ready to rent, we are here to help. Give us a call today at 1-800-610-2734 or via email at info@timesharesonly.com to start.