What is the first thing that comes to mind when you think of a timeshare? Is it returning to your home resort or seeing the same place over and over again? Although some owners prefer that model of vacation ownership, timeshares have evolved to give you more options. With timeshare points, you can visit popular destinations around the world and expand your travel options. In this blog, we are going to cover how timeshare points work.
Understanding How Timeshare Points Work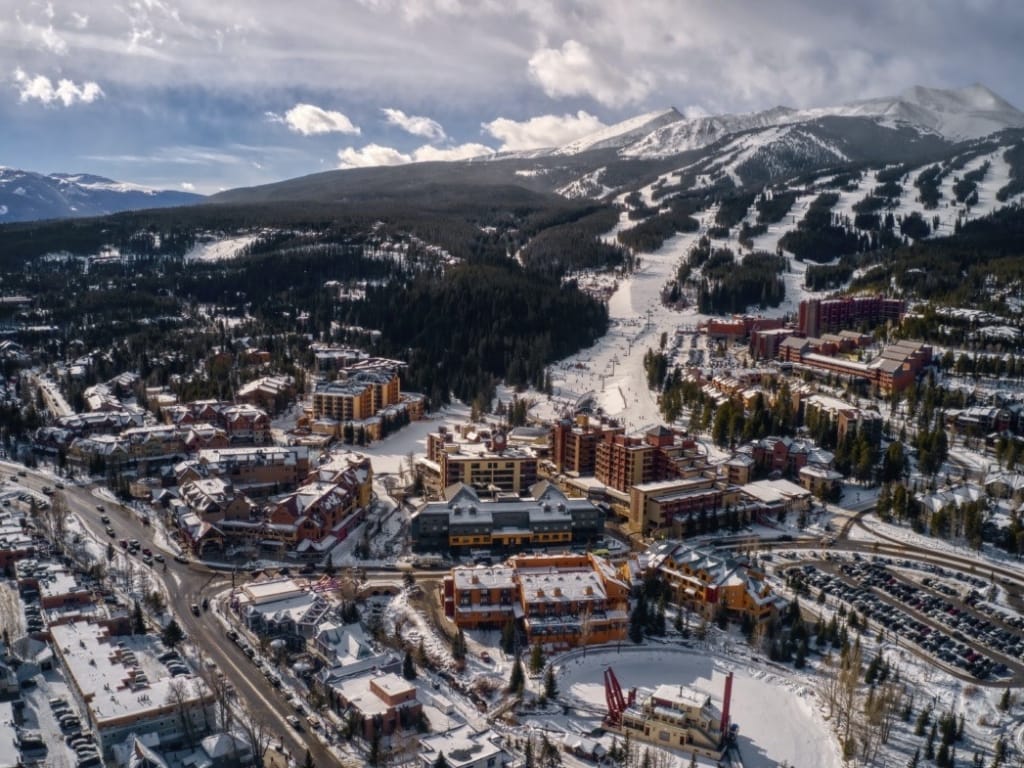 When timesharing began, most developers offered owners the chance to buy the right to vacation at a timeshare resort for one week. As you might have guessed, this was typically the same week every year at the same place. Or with floating weeks they would go during the same time each year. Then, as the timeshare industry changed, developers and vacationers made it clear that travel with timeshares should be more flexible.
That's where timeshare points came from. In an effort to offer timeshare owners more flexibility, most developers have moved to a points-based timeshare system. Now, members can purchase as many points as they would like.
Think of your Use Year points as "vacation currency." The amount of points you own directly affects when and where you can travel. With timeshare points, owners can tailor their trips to be exactly what they need. As opposed to a weeks-based timeshare, a points system can allow flexibility in the time of year and duration of vacations.
There are a few factors that can affect how many points will be needed to take a certain vacation. The popularity of the specific resort, the season of travel, the size of the unit, and resort amenities are among the top contributing factors. Within a brand, it's likely that a trip to a popular destination like Maui would cost more than one of their smaller mountain resorts. Of course, within a point system, these factors are case-by-case and are different based on the timeshare brand.
Download The Ultimate Guide to Vacation Ownership
Before you buy a timeshare, download our free e-book that covers everything you need to know.
Timeshare Resale Vs. Resale
The Best Vacation Clubs
How to Buy a Timeshare
How to Get Financing
Vacation Clubs and Timeshare Points
If you buy timeshare points, you are typically entered into that brand's vacation club. For example, if you buy from Hilton, you would now be a member of the Hilton Grand Vacations Club (aka HGVC). Vacation clubs differ between brands but the exclusivity and benefits are pretty similar across timeshare companies across the board. Some of the best vacation clubs offer exclusive benefits to owners. Most brands offer vacation club members early booking access, priority booking, concierge, flights, and more.
Undoubtedly, some of the biggest perks to buying timeshare points are the discounts and priority given to members. Each timeshare brand offers different ways to get special perks by using your timeshare. Some brands offer members-only benefits like discounts, access to special trips, and invites to exclusive events.
How To Get The Most Out Of Your Timeshare Points
Of course, the biggest perk of owning timeshare points is a lifetime of incredible vacations. Staying at a timeshare typically means that you will experience better amenities than a typical hotel. The most obvious upgrade you'll experience with a timeshare is accommodation size. Oftentimes, timeshare villas have fully-equipped kitchens and laundry units. These conveniences will definitely improve your travel experience! These resorts also often offer luxury amenities such as multiple pools, fitness centers, restaurants, and more! Timeshare resorts really do feel like homes away from home!
Something that really improves timeshare ownership is the ability to join vacation exchange networks. RCI and Interval International are two of the most popular exchange networks in the world. With RCI and Interval International, owners can deposit their points to exchange for a stay at a different resort. These networks work with some of the biggest timeshare brands like Club Wyndham, Disney Vacation Club, and Hilton Grand Vacations. With vacation exchange companies, owners can use their existing timeshare points to travel the world! So, if you own in California you can exchange to stay in Hawaii or Aruba. You can make a reservation almost anywhere. In conclusion, these exchange companies open up your travel options.
What if I Can't Use My Points for a Year?
If you know that you won't be able to use your points for a certain year, don't worry you don't need to panic and sell! There are ways to work around this without having to sell your timeshare points. One option is banking your points. This will differ from brand to brand, but many companies offer the ability to bank your points for the next year. This means that you can deposit this year's points to next year's. This is also helpful if you want to take a long vacation one year but don't want to buy additional points.
Renting out your timeshare points is also a great option. When you rent out your timeshare, you'll be able to put some money back in your pocket to help pay off your maintenance fees. At Timeshares Only, we can make an ad on our marketplace, where it will be seen by travelers from around the world. If you'd like to rent out your timeshare points, click on the link below.
How Many Points Do I Need?
So, "how many points do I need?" One thing to remember is that the amount of points you need to buy depends on the brand and where you want to travel. Each timeshare brand has its very own point system and rules. Additionally, each brand values points differently.
For example, Disney Vacation Club (aka DVC) offers members a stay starting at around 30 points a night. So, if you were to buy 300 DVC points, you could then stay at a DVC resort for about 10 nights total, either consecutively or throughout the year. However, as with DVC and other brands, different resorts cost different amounts of points based on popularity, availability, location, and more.
If you were to buy into Hilton Grand Vacations Club with 7,000 timeshare points, a week at certain HGVC resorts would cost 5,800 points. So even though it seems like a lot more points than DVC, you would still be getting a week's worth of points value of vacation. Keep in mind, these are just example scenarios and are subject to the brand's discretion.
Timeshare Weeks Vs. Points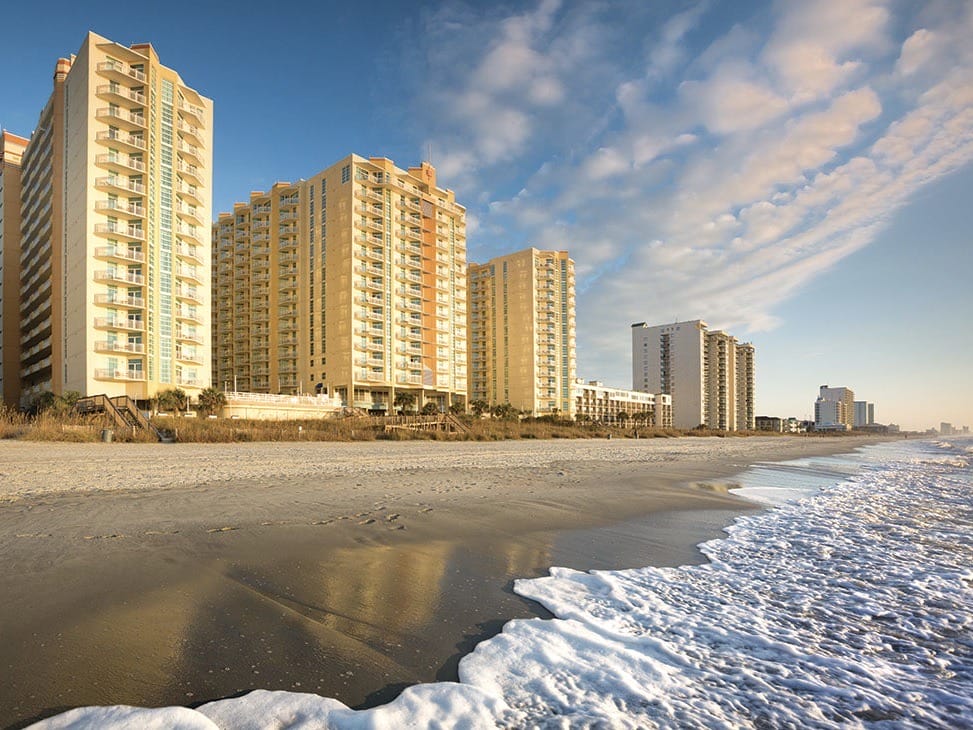 While some owners desire flexibility within their ownership, others enjoy consistency. This is why timeshare points could be considered frustrating for those who like to know exactly when and where they travel. Weeks-based timeshares guarantee the same week at the same resort, but that isn't necessarily the case with points.
With a points-based system, owners are able to book vacations in advance. However, if you desire to stay at a popular location during Spring Break, you might have difficulty. You are competing with every other owner who is also trying to book a vacation at that resort at that time. If you are able to be flexible with when and where you vacation, then timeshare points can definitely work for you!
How To Use Timeshare Resale Points
If you're seriously considering buying timeshare points, we recommend checking the resale market first. Many times you can find the home resort and the point system package you want for less (sometimes 3x less!) by shopping for resale. You can skip the timeshare presentation and work with a legitimate timeshare resale company to get the job done right. If you're interested in financing your timeshare, we can help with that, too.
In general, timeshare points bought on the resale market are used the same way as points purchased directly from the brand. Once you buy your timeshare points, you can use them to book vacations with the developer. There are certain restrictions that apply to points bought on the resale market, so it's important to check how buying resale will affect your membership. For example, Hilton Grand Vacations resales will not contribute to achieving HGV's Elite Status tier.
Buying points for resale is also helpful for current timeshare owners. Adding more points is a great way to improve your experience as a timeshare owner! You can use extra points to add days to your vacation, travel to a more popular resort, or even upgrade your accommodation size.
An Alternative to Buying Timeshare Points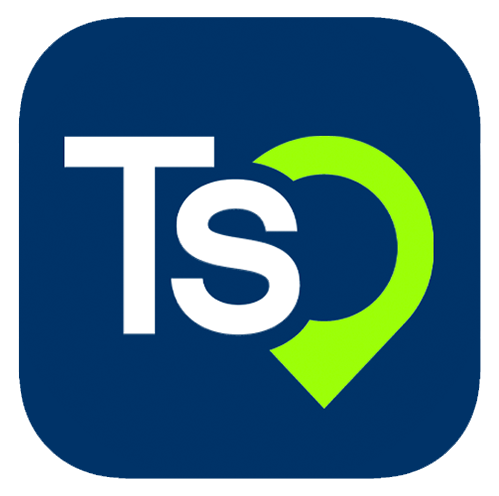 As you can see, there's a lot to love about timeshare points, but what if you're on the fence about them? No need to worry. If you're still not sure if you'd like to commit to buying points, there's a way to try before you buy: timeshare rentals. Timeshare rentals will let you visit a timeshare resort for a lower price than buying. Plus, you'll have access to all the amenities and spacious accommodations that make timeshares great. If you like the idea of timeshares but aren't completely sold yet, a rental is an excellent solution. Our marketplace has rental listings in top destinations like California, Las Vegas, and Myrtle Beach, so if you have a destination in mind, there's probably a timeshare rental out there for you.
Buy Timeshare Resale
Whether you're new to timeshare ownership or have been looking for a way to improve your current ownership, we're here to help! If you're ready to buy timeshare points, we recommend talking to one of our timeshare representatives. We can help you find the perfect timeshare brand for you and help you determine how many points would work best for your family! If you have any questions, please give us a call at 1-800-610-2734 or email us at info@timesharesonly.com. We're always happy to help!