Known for its lively streets, distinctive music, and Creole cuisine, New Orleans is one of the most unique locations across the United States. No matter why you want to visit the Cresent City, you are gonna need a place to stay. Thankfully Bluegreen Vacations has two one-of-a-kind resorts to choose from. Keep reading to learn about the Bluegreen Vacations in New Orleans resorts, what to do nearby, and festivals to plan your travels around.
Top Bluegreen Vacations Resorts in New Orleans
The Marquee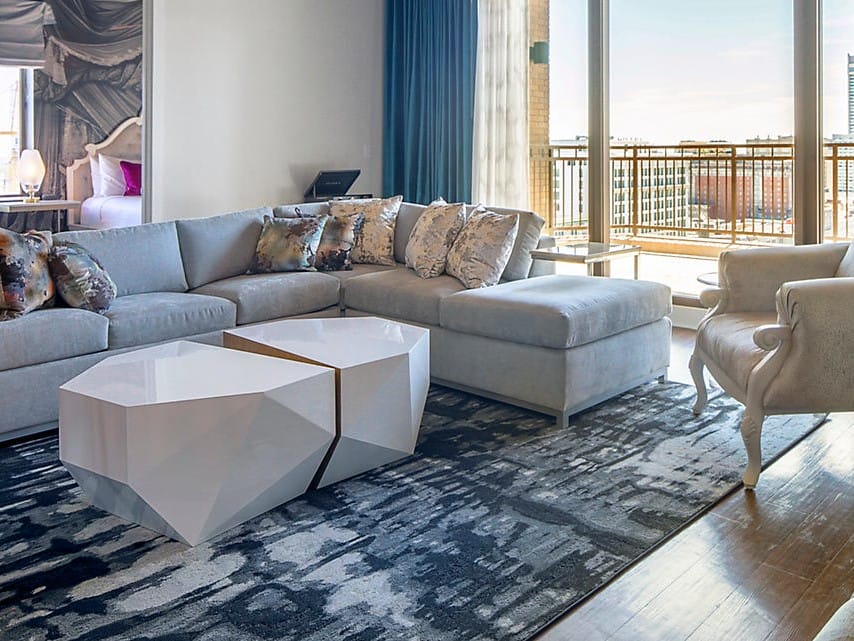 Sitting 17 stories high, The Marquee is an elegant resort that overlooks New Orleans' historic theater district. From the second you step into the lobby, you are greeted with a modern, sleek design. But just wait til you see your room. On-site, there are over 90 spacious villas ranging from one to three bedrooms. Each villa exudes charm with wood-tone flooring, modern furniture, and contemporary lighting fixtures. Not to mention, each room has a full kitchen, living areas, and dining space.
The Marquee is one of the best Bluegreen Vacations resorts in New Orleans, thanks to its amenities. Spend your day relaxing on the rooftop pool. Or, if you are seeking an energizing workout, make your way downstairs to the second-floor fitness center. Equipped with state-of-the-art exercise equipment, you'll have everything you need to stay fit and active. Whether you prefer cardio workouts or strength training, this fitness center has it all. There is also a Speakeasy Owner's Lounge where you can retreat to a cozy and intimate setting. This hidden gem provides a perfect space for socializing or enjoying a quiet evening with a drink in hand.
Bluegreen Club La Pension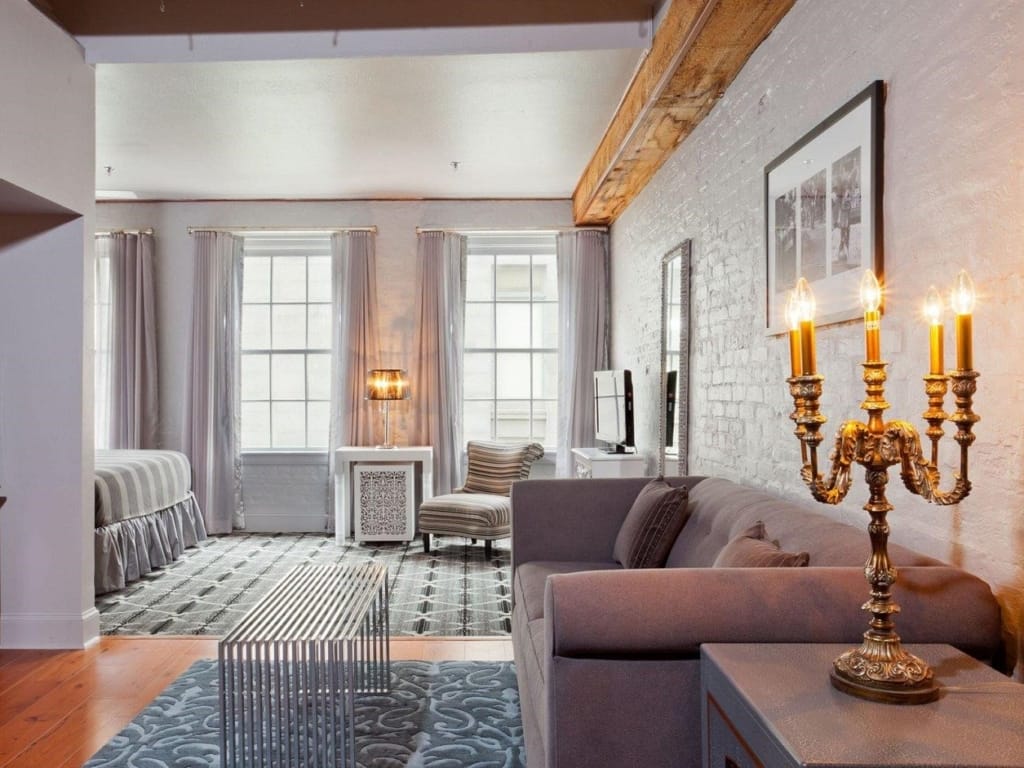 Located in the historic French Quarter, Club La Pension is in the heart of one of the most sought-after locations in the Big Easy. Boasting local art from the community, this fabulous resort gives you a feel for the history, art, and music that New Orleans is known for. Since it is a historic building, you can see the exposed beams and brick walls throughout your room paired with modern furniture. Each villa is roomy, with a dining area and living space. In addition, the one-bedroom villas have a kitchenette, and the two-bedroom villas have a full kitchen.
If you plan to stay out and about exploring the whole time, Club La Pension is probably the best Bluegreen Vacations resort in New Orleans for you due to its location. Here you are steps away from award-winning restaurants, live music, and nightlife. Although, this resort does lack amenities compared to The Marquee. On the roof, you can see a bird's eye view of the city with its lounge and over-size chessboard games.
What to Do Nearby Bluegreen Vacations in New Orleans
Stroll Bourbon Street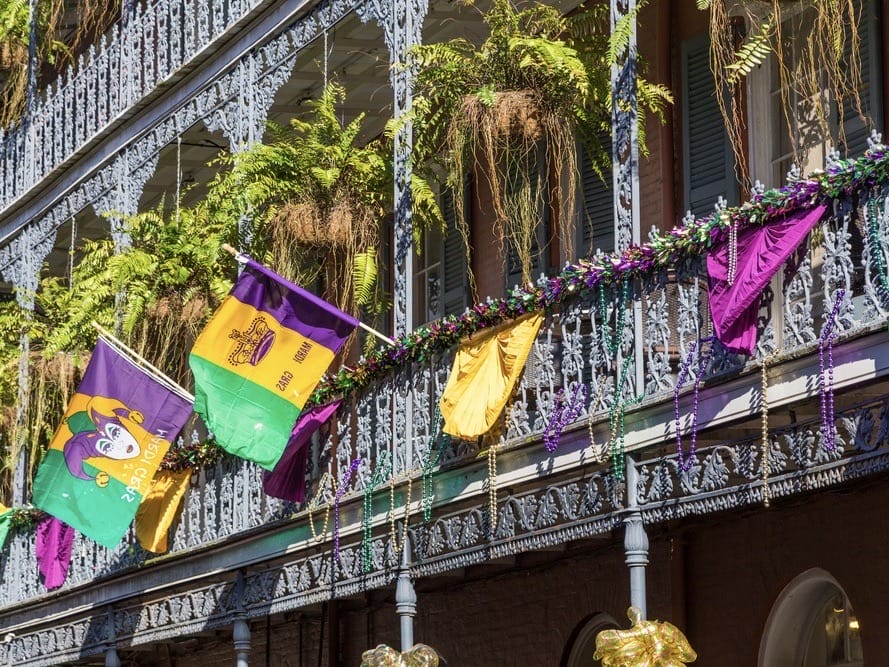 When you visit New Orleans, Bourbon Street is an area that cannot be missed. Located in the heart of the French Quarter, this street runs from Canal Street to Esplanade Avenue before crossing Marigny. No matter what time of year you go, this street is flooded with travelers looking for a good time. It is lined with bars, restaurants, and nightclubs. The street is also home to many historic buildings.
Bourbon Street is half a mile from The Marquee and .3 miles from Club La Pension.
Eat at Café Du Monde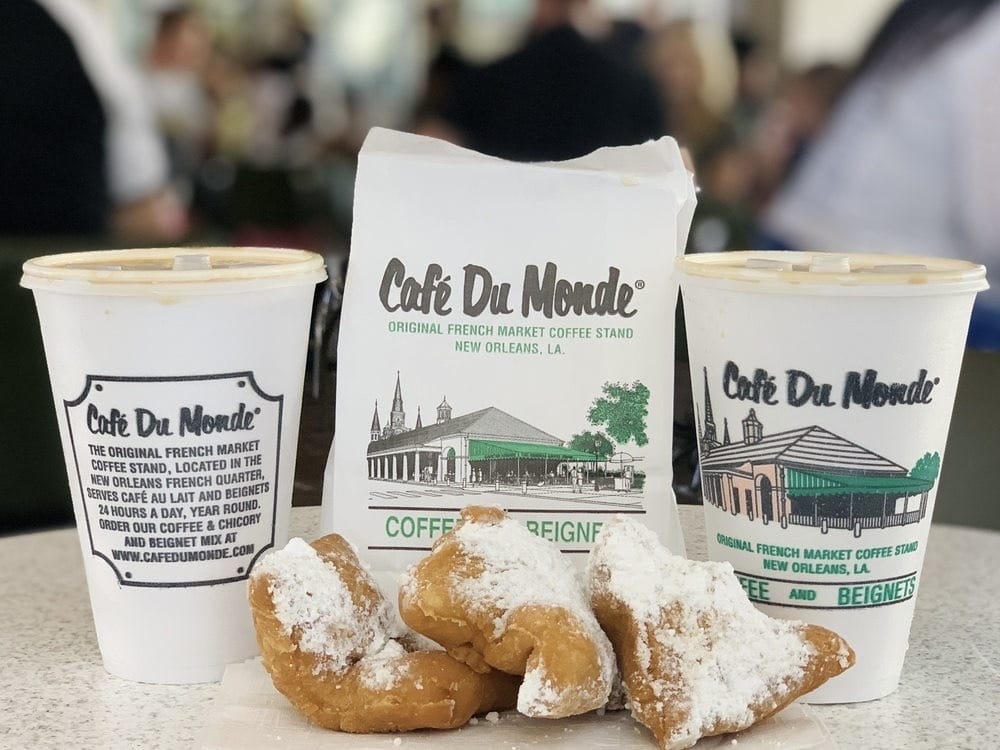 Café Du Monde is one of the most famous cafes in New Orleans since its opening in 1862. Café Du Monde serves a variety of sweets, coffees, and teas, but the beignets are what put them on the map. Beignets are square pieces of fried dough with powdered sugar on top. Each order comes with three. Cafe Du Monde doesn't take reservations, so make sure to leave your Bluegreen Vacations New Orleans resort early.
Café Du Monde is 1 mile from The Marquee and half a mile from Club La Pension.
Festivals in New Orleans
Mardi Gras
Mardi Gras in New Orleans is one of the most iconic events in the United States. If you have never been, it needs to be added to your bucket list. Every year, thousands of people flock to the city to attend. The celebration includes colorful parades, live music, and a variety of other festivities. The highlight of the event is the extravagant and dazzling floats carrying riders who throw beads, doubloons, and other trinkets to the crowd.
The unique culture of New Orleans makes Mardi Gras a truly unforgettable experience for everyone who attends. Mardi Gras dates change each year, but it is always the two weeks before Ash Wednesday. There is no better time to visit one of the Bluegreen Vacations New Orleans resorts than during the season of Mardi Gras.
Jazz Fest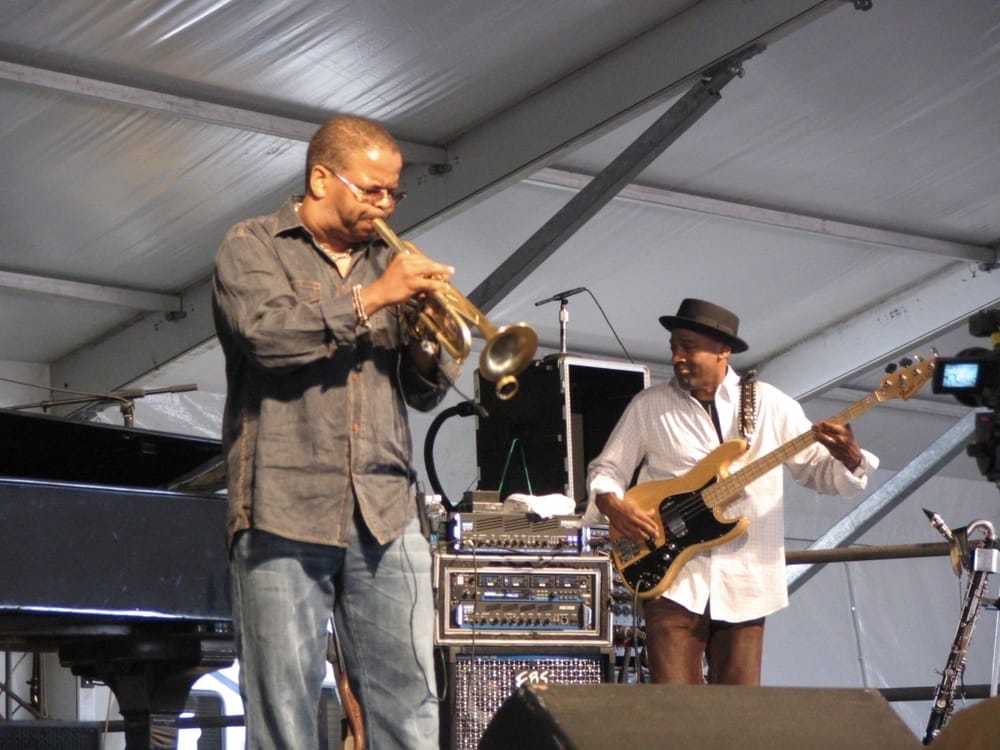 Another fabulous can't-miss festival in New Orleans is Jazz & Heritage Festival. This festival celebrates everything that makes New Orleans unique. A variety of music is performed on more than a dozen stages at Jazz Fest, not just jazz but also zydeco, hip-hop, funk, gospel, and more. Not to mention, there are famous food vendors located all over the grounds.
The New Orleans Jazz & Heritage Festival normally falls in the last week of April and into the first week of May. If you love music, food, and culture, you should plan your stay at Bluegreen Vacations New Orleans around this resort.
Buy a Bluegreen Vacations Timeshare in New Orleans For Less
Now that you learned about the best Bluegreen Vacations resorts in New Orleans, you might want to buy a timeshare at one of the fabulous resorts. When you become an owner, you get to travel to New Orleans each year for a fraction of the cost compared to yearly hotel stays. Not to mention, if you buy a timeshare resale, you can save even more money. If a resale interests you, start by browsing our Bluegreen Vacations timeshares for sale. Then, simply make an offer on the resort that best fits your needs. Regardless of if you choose the Marquee or Bluegreen Club La Pension, you know you are in good hands with Bluegreen resort perks. Have questions? Give us a call today at 1-800-610-2734. We would love to help you in any way we can.