Are you curious if you can sell DVC points? Whether you are determined to sell the points or just considering it then good news—there are definitely options for you! We know selling your Disney Vacation Club ownership is a big decision, so we want to make sure you have the information you need (while avoiding scams).
"Can I sell DVC points?"
The answer is yes! But, first things first—before you can begin selling your DVC timeshare, make sure you know exactly what you own. It's important to know the following:
How many points you own
How many points you've used up, borrowed or banked
When your use year is
Which resort is your home resort
These are all important factors in figuring out how to move forward.
If you're not sure about what exactly you own, call Disney Vacation Club directly and ask about your ownership. They will be able to help answer questions about what you have. By giving them a call, you can also ask for referrals for the best way to sell your DVC points. While DVC does not have a resales department, they can point you in the direction of legal and safe help. Our sister company at Fidelity Real Estate are one of Disney's Recommended Resale Brokers, having sold more DVC contracts than any other brokerage… ever!
Before You Sell Your DVC Points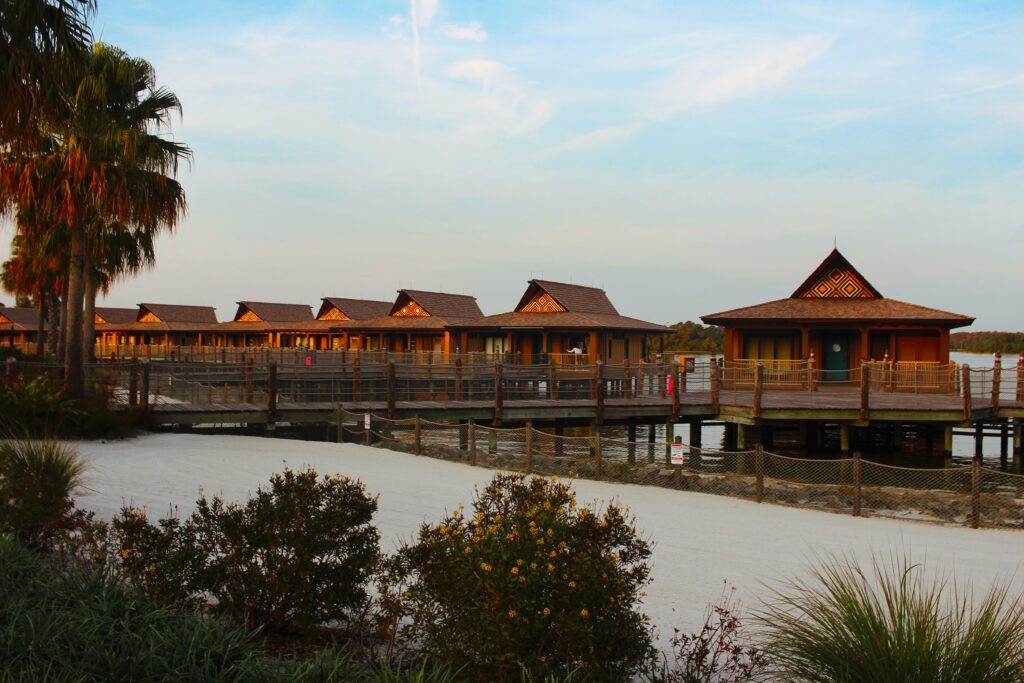 Before you commit to selling your DVC points, you should consider how you can still use your points to your benefit. If you want to take a year or two off from DVC, renting out your points can be helpful! Alternatively, if you're feeling stuck with your DVC home resort and just want to experience something new, you have options! Of course, you can easily book a stay at any other DVC property around the world. This is one of the many benefits of Disney Vacation Club! However, if you're looking to vacation at a non-Disney resort, vacation exchange is a great solution!
Rent Out Your DVC Points
Timeshares Only can not only help you sell your DVC points, but we can also help you rent them out! Renting out your DVC points is a great solution to selling if you just need some time off from vacationing! We can help you market your DVC points for rent on our rental marketplace. Timeshares Only will also facilitate between the owner and renter, so it can be as stress-free as possible to rent out your points! Plus, owners keep 100% of the proceeds!
Exchange Your Points With Interval International
Vacation exchange networks make it easy for timeshare owners to use their points in a new and exciting way. DVC recently announced that Interval International will now be its official exchange network. DVC members can join II and deposit their points to exchange for a stay at a new resort. Disney Vacation Club points can be used to book vacations to one of the thousands of resorts within Interval International's catalog. These resorts come from many of the top timeshare brands in the world, including Marriott Vacation Club and Diamond Resorts. This is a great way to use your current DVC points if you're looking for a vacation outside of Disney's resorts! There are also great Interval International Resorts near Disney World if you still want to go to the parks, but want to stay off property!
Find a DVC Resale Expert
It's important to remember, not all timeshares are the same. While DVC is a timeshare, it is a points-based timeshare. Finding a DVC resale expert to help navigate the process of selling your points is key. DVC's Quality Assurance Department is there for you and can answer any questions you may have about how the resale process works and give advice on how to sell your points with a professional. This is how to find out if you can sell your points back to Disney or find the best place to sell your DVC points resale.
How To Sell DVC Points
Posting your timeshare for sale with a trusted company can get the word out that it is for sale and put it in front of the right people (buyers!) Be careful of companies who tell you they will cancel your timeshare for an upfront fee. You don't want to fall for a timeshare scam when you try to sell your DVC points. Some of these scammers will take your money and tell you to stop making payments. But, be careful—not making payments is the quickest way to hurt your credit. If you're ready to advertise your DVC timeshare for sale or rent, we can help.
At Timeshares Only we have been working with people just like you to advertise their timeshare for over 25 years! Our online marketplace is a safe and trusted solution for getting the word out about your DVC timeshare. If you decide to post an ad with us and receive an offer, a Fidelity Real Estate agent will reach out to you (with your permission, of course). We recommend working with Fidelity as they have been a top resale company for DVC since 2005! They are resale experts and can walk you through the process of closing on your DVC points.
A Fidelity agent can help with negotiations, navigate the Right of First Refusal, as well as transfer funds and ownership. Licensed real estate agents at Fidelity specialize in the timeshare resales market and will be the most knowledgeable source to help you with the closing process. Once all the contracts are put together, Fidelity will refer you to a title company to seal the deal, or you are free to choose your own.
DVC on the Resale Market
Once you have made the decision to sell your DVC points, make sure you manage your expectations. While the resale market is growing, it is important to note that no one can promise you how long it will take or when your timeshare will sell. Additionally, keep in mind that timeshares are not investments, so you may not make back what you originally purchased your DVC points for.
Sell Your Disney Timeshare With Timeshares Only