Are you unfamiliar with RCI? Or are you not sure what the best RCI Gold Crown Resorts to book for your next vacation in 2022 are? You're in for a treat because we're going to tell you all you need to know! RCI is a vacation exchange company that allows owners to combine the benefits of their home resort with an annual RCI membership, allowing owners to gain access to hundreds of timeshares on the exchange network. RCI Gold Crown status is granted to affiliate resorts with the highest levels of excellence in all areas of the guest experience.
1. Hilton Grand Vacations Club At Mcalpin Ocean Plaza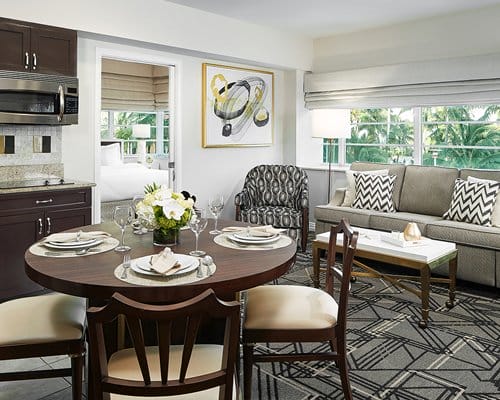 Located in the heart of sunny South Florida, you will find the Hilton Grand Vacations Club at Mcalpin Ocean Plaza. Elegantly designed; this resort gives you a warm/homey setting that will put you at ease during your entire stay. The Mcalpin Ocean Plaza is one of the best RCI Gold Crown Resorts to visit because it gives you everything you need.
Choose between one or two-bedroom suites that can comfortably sleep up to six people. Each suite has a fully equipped kitchen (refrigerator, two-burner cooktop, microwave, dishwasher, and coffee maker), and three flat-screen TVs. You will also have a dining table and seating area with a sofa sleeper.
Not only does the Mcalpin offer you great amenities; it places you in one of the best locations in all of Miami! Located in the heart of Miami Beach, you not only have quick and easy access to the beach, but you are also just within walking distance of premium restaurants and nightclubs. Whether you want to enjoy a relaxing day by the water or want to explore the city, the choice is yours!
2. Holiday Inn Vacation Club At Orange Lake Resort

Giving you all the features of a home away from home; the Orange Lake Resort in Orlando is one of the best RCI Gold Crown Resorts to book in 2022 because it offers you so much. Choose from a studio or a one to four-bedroom villa that comes equipped with a full kitchenette, separate living area, dining table, private bathrooms with a whirlpool or spa bathtub, flat-screen tv, and more!
With such a great resort comes great amenities! This resort has a lazy river, mini-golf, seven pools, jet skis, arcades, and a plethora of other things all available to guests. Grab snacks at the marketplace or hit the surf shack/sun shop for all your outdoor needs before your pool day.
If you wish to explore the city of Orlando, have no fear because you are in the best area for all the action! Be awed and inspired by the magic of Walt Disney World, explore three amazing parks at Universal Orlando, immerse in wonder at SeaWorld, find tons of family fun at Busch Gardens Tampa, or feel like a kid again at Legoland Florida.
3. Hotel Blake, A Bluegreen Resort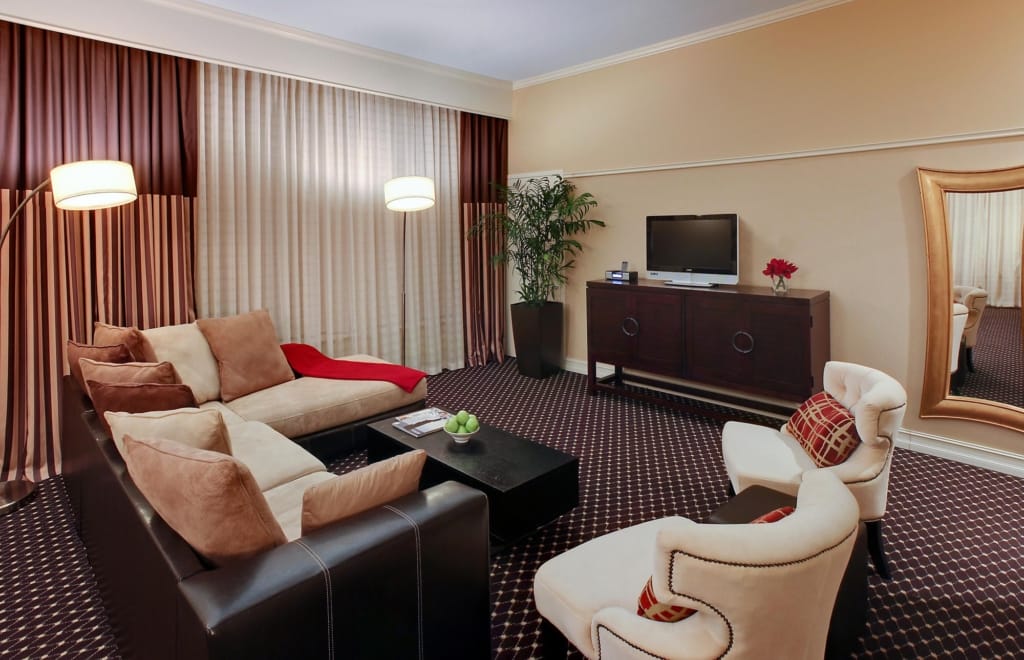 Located in one of downtown Chicago's most bustling neighborhoods, you will find the luxurious Hotel Blake. Hotel Blake is one of the best RCI Gold Crown Resorts because you can choose from over 162 spacious guest rooms and suites that are sure to keep you comfortable. Some of the in-room amenities feature; a flat-screen tv and HD cable tv, a coffee maker with complimentary Lavazza coffee, a bathrobe upon request, Ayo Natural Body Care Products, and more.
Need to get work done during your trip to the windy city? Take advantage of the 24-hour business center. Relieve stress in the state of the art fitness center or indulge in a soothing massage from the in-room spa service.
Learn about some of Chicago's rich history at the Chicago History Museum. Enjoy some of Chicago's most beautiful views at the Willis Tower, go to State Street Shopping District to shop, or check out the famous Cloud Gate at Millenium Park.
4. Hilton Grand Vacations Club At Anderson Ocean Club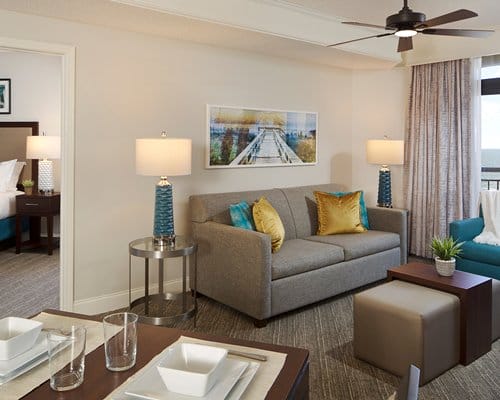 Positioned in the heart of the magnificent Myrtle Beach; the Hilton Grand Vacations Club at Anderson Ocean Club is truly like no other. With its vibrant and elegant features, this upscale resort gives you a sense of paradise. Choose from a studio or three-bedroom suite that can accommodate two to eight guests. Its spacious suites come with a private balcony, a king-size bed, and a walk-in shower. The second and third room offers two queen-size and king-sized beds and a shower/tub combo.
If that doesn't sound comfortable enough, you also have a living area with a queen-size bed. If you're hungry, you are welcome to use the fully equipped kitchen with a washer/dryer and dining table. Not in the mood to cook? That's okay because aside from other amenities such as the pool, spa, and fitness center; you can also enjoy the diners and bars on site.
5. Holiday Inn Club At Lake Geneva Resort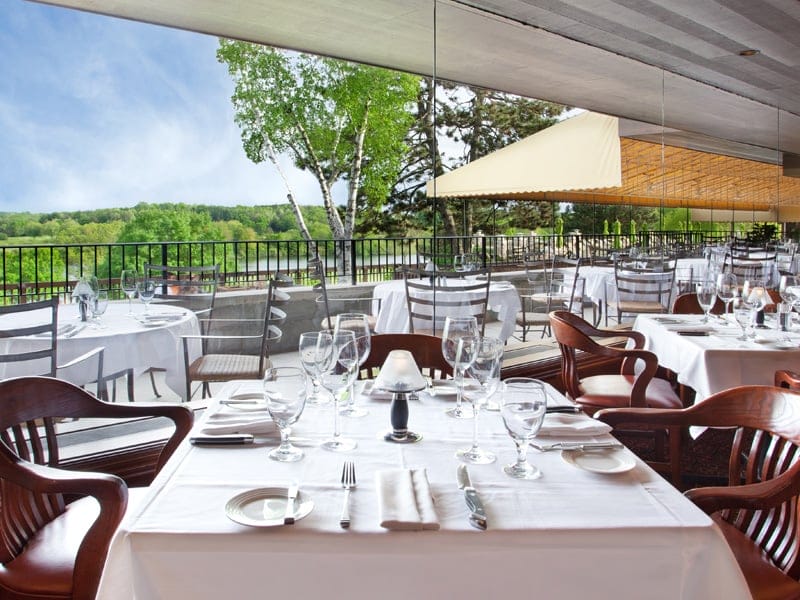 Right in the middle of Chicago and Milwaukee, you will find your new great escape! If you are looking to get a break from reality, you are at the right place. Disconnect and enjoy four seasons of outdoorsy activities in Lake Geneva, Wisconsin. The Lake Geneva Resort is one of the best RCI Gold Crown resorts because it's really like a breath of fresh air.
Choose from a one to two-bedroom villa that can comfortably sleep up to eight people. Most villas have fully equipped kitchens, king-sized beds, a patio area, and an oversized spa tub, to name a few. Enjoy winter activities such as skiing, snowboarding, and sleigh rides. In the warmer seasons, you can enjoy the indoor/outdoor water park, sports courts, golfing, stables and more.