Planning your next trip to Las Vegas? Or rather researching timeshare brands like Diamond Resorts, known for special events and exclusive membership benefits? Altogether, Diamond Resort timeshares offer vacationers four fantastic properties in the heart of Las Vegas. The Cancun Resort Las Vegas, Desert Paradise, The Carriage House, and the Polo Towers are all part of their amazing family of resorts.
Las Vegas Overview
Although COVID-19 had a significant impact on the year 2020, over 19 million people visited Las Vegas. As a result, it has proven that it will always be a go-to destination for millions of people no matter what. Regardless of whether you're with family or friends, Las Vegas offers an experience of a lifetime. Known as a fun-filled destination with endless opportunities of things to do in Las Vegas. The bright lights, entertainment and luxury resorts make it a must-visit destination!
According to a study by ARDA International Foundation, Las Vegas is one of the top destinations for timeshares. So, if you are a Diamond Resorts member, Las Vegas is a great place to use your points to stay at incredible resorts, all while receiving special benefits, priority check-in and upgraded accommodations.
Top Diamond Resorts in Las Vegas
Cancun Resort Las Vegas
Certainly the total family-friendly package, Cancun Resort has the best options for vacationers with kids. In addition, this resort invites travelers to experience the luxury of Vegas while having a safe haven away from the Strip's buzzing energy. Bringing Mexico to Nevada, Cancun Resort architecture mimics that of an ancient Mayan ruin.
Its swimming area features a towering Mayan pyramid with a waterfall, four waterslides, an enormous pool, and a poolside cafe so parents can unwind with a cool drink while the kids play. One, two, and three-bedroom villas also have perfect accommodations for any size travel party to spread out comfortably.
Cancun Resort Las Vegas Amenities:
Activities Center
Fitness Center
Game Room
Swimming Pools
Desert Paradise Resort
Above all, for vacationers wanting to see Vegas but not quite experience the hustle and bustle of its excitement, Desert Paradise Resort is your go-to. Moreover, this property generally has a cozier vibe, with 148 rooms, two swimming pools, and spacious villas. In addition, desert Paradise Resort includes full kitchens, a washer/dryer in each accommodation, as well as exceptional customer service that Diamond is known for.
The washed-out red and beige colors resemble the Grand Canyon, all while outstanding accommodations and features surround you. Relax by the pool, go on a day trip to Lake Mead (only 40 minutes away) or spend a night out on the town at the Las Vegas strip.
Desert Paradise Resort Amenities:
Fitness Center
Game Room
Business Center
Swimming Pools
The Carriage House
Certainly, the Carriage House is a perfect central point of access to the exciting adventures of the Strip. Sitting between MGM Grand and Planet Hollywood Resort & Casino, your travel party will love the ease of access to the best of Vegas.
Furthermore, active guests can also enjoy the on-site basketball and tennis courts, fitness center, as well as a swimming pool. Although The Carriage House is a traditional hotel, Diamond Resorts timeshare members are able to use their points to stay here.
The Carriage House Amenities:
Basketball Courts
Tennis Courts
WiFi
Outdoor Heated Pool
Polo Towers Villas and Suites
The bread and butter of Diamond Resorts in Las Vegas, Polo Towers is in the heart of the Strip. Just down the street is The Shops at Crystals, as well as major attractions and casinos. The Bellagio, Planet Hollywood, as well as Caesars Palace, are all just a hop, skip and jump away. The Villas at Polo Towers offers home-like accommodations decorated with elegant Italian furnishings. Amenities include poolside cabanas for privacy to relax, a spa with hair and nail services, and also a grocery delivery service.
Aimed at making your stay as reminiscent of home as possible, Polo Towers undoubtedly make a lovely vacation resort. As you indulge in Vegas, you'll appreciate fully-equipped kitchens, a fitness center, as well as on-site laundry facilities. Additionally, the Polo Suites tower offers a sleeker design and excellent amenities in the same fantastic, on-the-strip location. Thanks to its incredible location and amazing amenities, the Polo Towers offer guests a chance to relax and enjoy all the Las Vegas attractions. Units at both towers range from studios to two-bedroom units with full kitchens. In addition, a special children's pool allows kids to play in a safe environment.
Polo Towers Villas and Suites Amenities:
Massage & Spa Treatments
Fitness Center
Games
Beauty Treatments
Las Vegas Diamond Resorts Member Benefits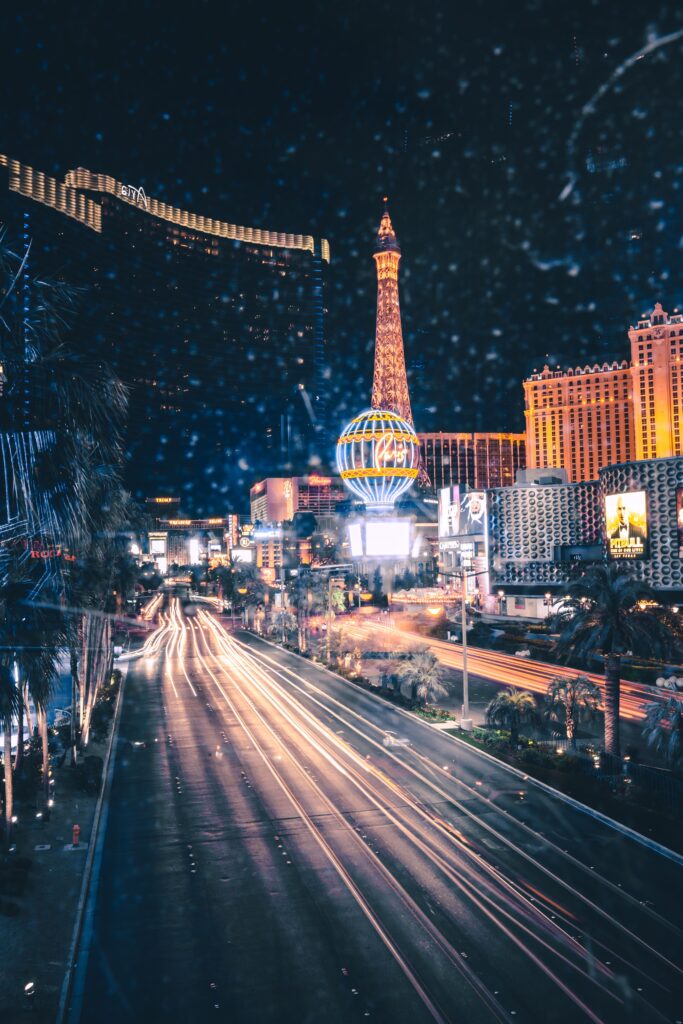 It's one thing to take a vacation to Las Vegas. Normal visitors experience the nightly shows, casinos, and entertainment that Sin City is known for. However, with Diamond Resorts, members get once-in-a-lifetime experiences exclusive to them. As a Diamond Resorts owner, you can enjoy access to Diamond Signature Experiences. These include private shows and events, cruises, parties, and concerts. Not to mention, Diamond Resort owners are all given access to THE CLUB—the brand's exclusive vacation club. This is a flexible points-based program that allows you to take total control of your vacations. In addition, with each vacation, you're guaranteed the excellence of Diamond customer service and luxury.
Additional Diamond Resorts Benefits:
Book a vacation at any destination within your points allotment
Bank your points for use during the following year
Redeem points for member benefits (if within redemption deadlines)
Exchange through Interval International
2022 Diamond Resort Events in Las Vegas
This year's Diamond Resorts Las Vegas events include:
Scott Stapp: November 22nd
Randy Houser: December 6th
Songwriter Series: December 14th
By attending any of the participating events above, you are automatically entered into the Road to the Tournament of Champions Giveaway. Watch some of the world's top professional women golfers play alongside a roster of world-class sports and entertainment celebrities. You won't want to miss out on all the fun.
Diamond Resorts Las Vegas Timeshares For Sale
In short, timeshares offer spacious accommodations, luxurious amenities, and benefits that can enhance your overall vacation experience. If you're ready to rent or buy a Diamond timeshare, check out our current resale market online today or contact us at 1-800-610-2734. One of our resale specialists will be happy to assist you.