Florida is known for its theme parks, beaches, and sunny climate, but did you know it also offers fabulous hiking? In comparison to traditional hiking, most trails are flat through gorgeous natural wonders. This is what makes hiking in Florida so unique. Every region of Florida has different natural features worth exploring. So, you can take a hike no matter what town you choose to visit. Some prime hiking locations are off the beaten path; others are easier to access. Regardless of where you choose to hike, you're in for a treat. We narrowed down the top scenic locations for hiking in Florida, so you don't have to. If you are considering a vacation to Florida or already have one planned in the future, make sure to keep these places in mind.
Top State Parks For Hiking in Florida
1. Lake Louisa State Park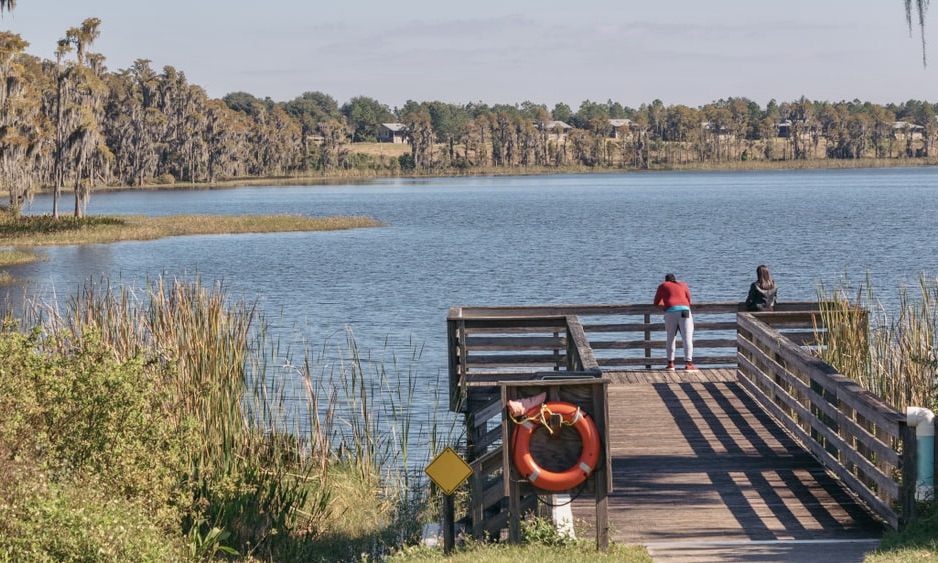 The natural beauty of Lake Louise State Park is something you won't want to miss out on. With over 20 miles of trails, you can take a shorter hike or a long one. The trails wind through three of the park's 11 natural communities. If you are interested in learning throughout the walk, make sure to stop and read the interpretive signs. Hikers can experience a more natural theme park in Orlando at Lake Louisa State Park. You might even see a bald eagle, deer, or gopher tortoise along the way.
Check out Exploria Summer Bay Resort for a nearby timeshare.
2. Tomoka State Park
If you love bird watching, this location for hiking in Florida is the one for you. Tomoka State Park has had over 160 species sighted during peak bird season in the spring and fall migrations. Located just outside Dayton Beach, this is a cherished hiking spot for many. One of its unique features, aside from its many bird species, is its nature trail through a hardwood hammock that used to be an indigo field for an 18th-century British landowner. Not to mention, manatees and other wildlife habitats are protected within the park.
Check out Outrigger Beach Club, A Bluegreen Resort for a nearby timeshare.
3. Little Manatee River State Park
Speaking of manatees, Little Manatee River State Park is a great place to unplug and enjoy nature right off Interstate 75. There are 11 unique natural communities along the Little Manatee River in the park. In the north half of the park, a 6.5-mile stacked loop is one of the best hiking trails in Southwest Florida. Known as one of the best-kept secrets of Hillsborough County, this state park offers multiple trails worth exploring. It is about an hour from Bradenton Beach, but definitely a must-see.
Via Roma Beach Resort, A Bluegreen Resort is nearby to this hiking location.
4. Torreya State Park
As we stated earlier, for the most part, hikes in Florida are usually flat, but not at Torreya State Park. Known as the Mountains of Florida, you can experience a more challenging hiking experience in the Sunshine State. You'll find 16 miles of hiking trails in Torreya with steephead ravine systems, offering topography different from the typical Florida landscape. If you want to experience fall colors in Florida, go to Torreya State Park because of the changing leaves on the hardwood trees.
Check out Wyndham Emerald Beach Resort for a nearby timeshare.
Top Places For Hiking in Florida
5. Timberlake Recreation Area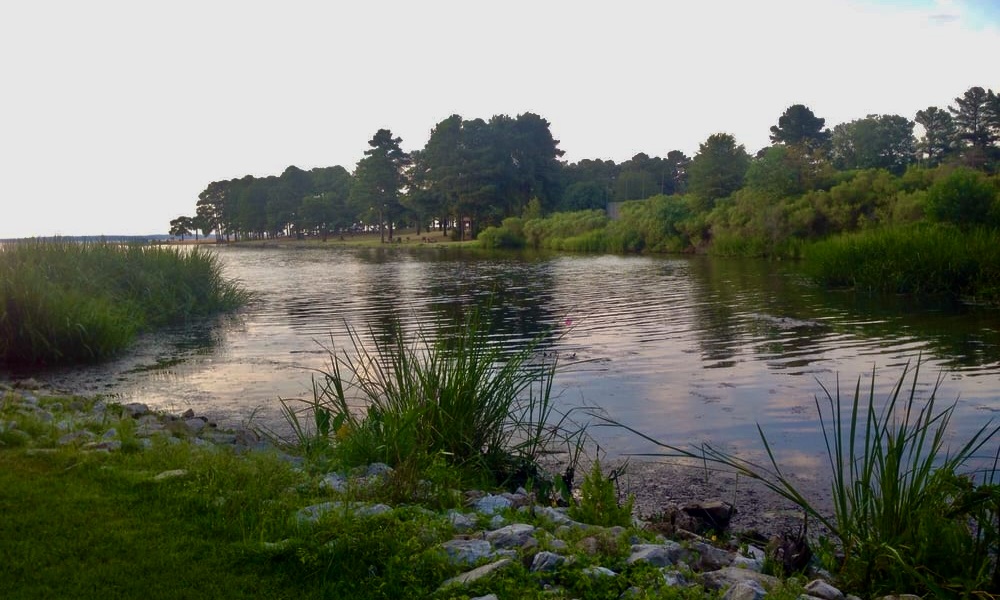 If you are in the northern part of Florida, check out Timberlake Recreation Area. This area offers excellent hiking in Florida and is just outside of Destin. Destin is a prime location for spring break and summer vacations. Two notable trails to point out in the area include Timberlake Trail and Timber Lake Trail West. Timberlake Trail is a moderate 8.4-mile trail that takes an average of 2 hours and 45 minutes to complete. Timber Lake Trail West is on the easier side. Complete this 5.4-mile-long hike. It takes a little under two hours.
Wyndham Destin At Majestic Sun is nearby to this hiking location.
6. Bok Tower Gardens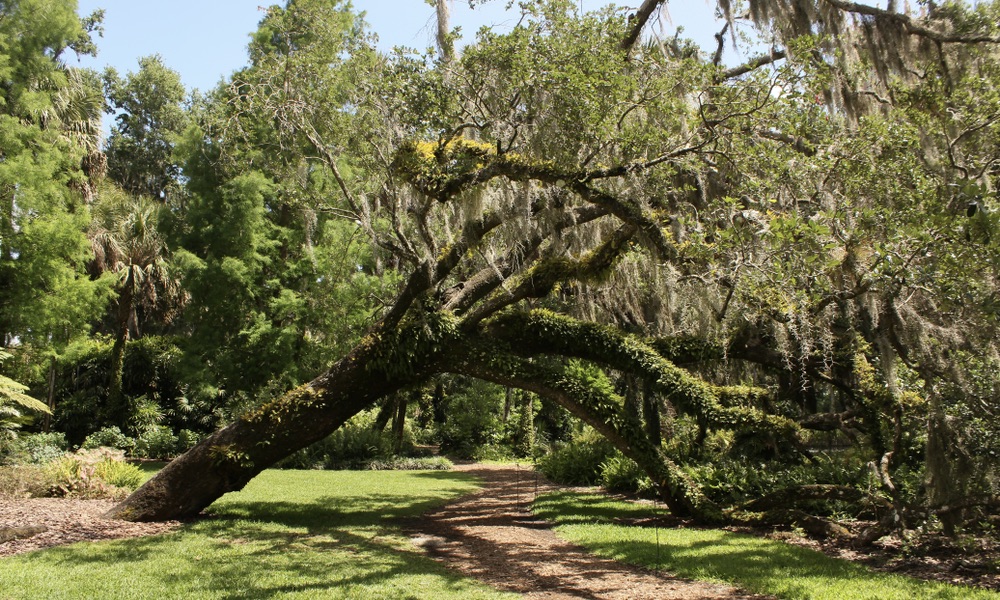 Atop Iron Mountain, north of Lake Wales, Florida, Bok Tower Gardens is a 250-acre garden and bird sanctuary. This hiking area offers some of the most beautiful trails in this National Historic Landmark. One of the unique hikes to complete is the new 1.5-mile Preserve Trail. While on the course, you might even find some shark teeth. Yes, you heard me right, shark teeth! Although 60 miles from the ocean at one point in time millions of years ago, Florida was underwater, and this spot is known for having those fossils along its trails.
Westgate Town Center is nearby to this hiking location.
Rent a Timeshare Near the Best Hiking in Florida
We have timeshares on our marketplace in locations throughout the state of Florida. Renting a timeshare is a great way to save money while also staying in a fabulous resort with fun amenities and spacious accommodations. So, next time you plan a trip to Florida, check out our marketplace of rental timeshares. Florida vacation rentals can be reserved now. You just need to enter payment details and await confirmation from our team. Who knows, maybe you will love your experience so much you decide to purchase a timeshare. Nevertheless, with a timeshare rental, you can simply find an incredible deal or try it before you buy. If you have any questions or need help navigating through our marketplace, call us at 1-800-610-2734.