Florida is one of the most popular timeshare destinations in the world. There are cities all over the state that provide visitors with unforgettable vacation memories. From the Panhandle to the Keys, you'll find some pretty incredible timeshare resorts that you'll want to return to for years to come. RCI's collection of Gold Crown resorts includes some of these amazing resorts in Florida. Keep reading to find out more about RCI, what the Gold Crown title means, and to learn about some of the top Gold Crown resorts in the Sunshine State.
About RCI Gold Crown Resorts Florida
RCI is the largest vacation exchange network in the timeshare industry with thousands of resorts in its portfolio. While RCI doesn't have ownership over any resorts, some of the biggest names in timeshare are affiliated with RCI. Some of the most recognizable affiliates are Club Wyndham, Hilton Grand Vacations, and Holiday Inn Club Vacations. Owners within these brands, along with many other vacation clubs, have access to join RCI and trade their points/weeks for vacations at any RCI-affiliated resort. This flexibility has changed the way that people use their timeshares! Owners can experience new resorts, timeshare brands, and locations all around the world without having to buy a new timeshare!
RCI gives the distinction of Gold Crown to the resorts that prove to be of superior quality. This distinction is based on customer feedback, so the Gold Crown title is determined by past guests who have experienced the excellence of the resort firsthand. Customers rate the resort on hospitality, accommodations, amenities, and more. There are over 1,500 RCI Gold Crown resorts around the world, including many within Florida! So, if you're planning your next trip to Florida, there is most likely a Gold Crown resort that will make your timeshare vacation unforgettable.
Top RCI Gold Crown Resorts in Florida
Florida is home to some of the best Gold Crown resorts in RCI's network. These resorts can take you to the theme park capital of the world, to one of the country's most electrifying cities, or to a quiet beach town. Whatever you're looking for in a Florida timeshare vacation, RCI will have a Gold Crown resort nearby. Here are some of our top picks for Gold Crown resorts in one of the world's most popular vacation destinations.
An Overview of the Top RCI Gold Crown Resorts in Florida
Club Wyndham Bonnet Creek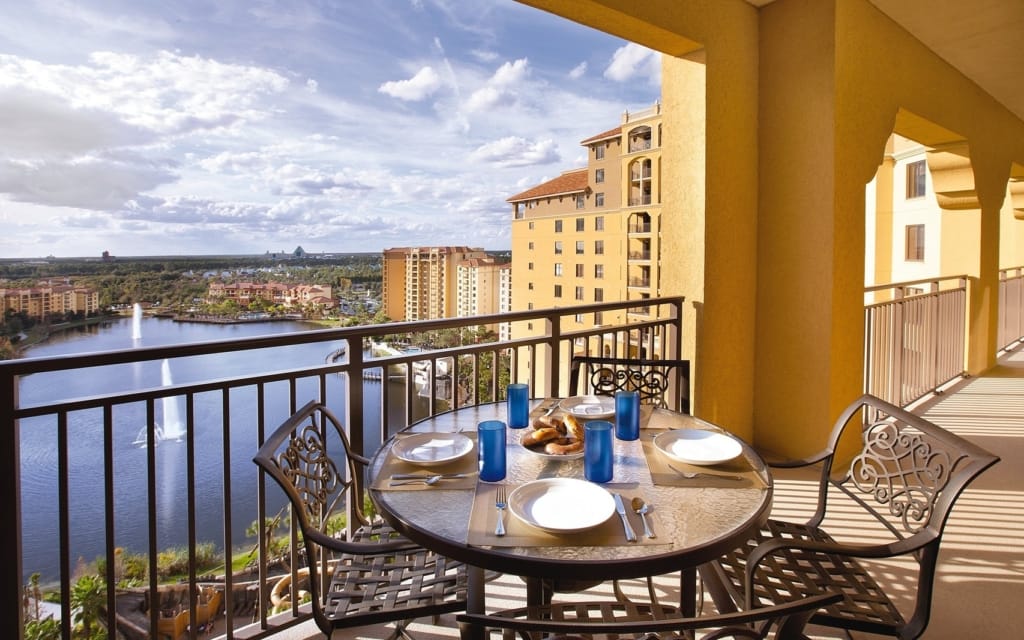 Club Wyndham's Bonnet Creek Resort is conveniently located within minutes of all of Disney World's top attractions. Bonnet Creek provides shuttles to the Disney parks, so guests can relax knowing that transportation to Disney is taken care of! The resort's one-, two-, three-, and four-bedroom suites are perfect for travel parties of all sizes. This sprawling resort features five pools, two lazy rivers, and many other amenities that will keep guests busy during their visit. This centrally-located resort is the perfect jumping point for any Orlando vacation.
Hilton Grand Vacations at McAlpin-Ocean Plaza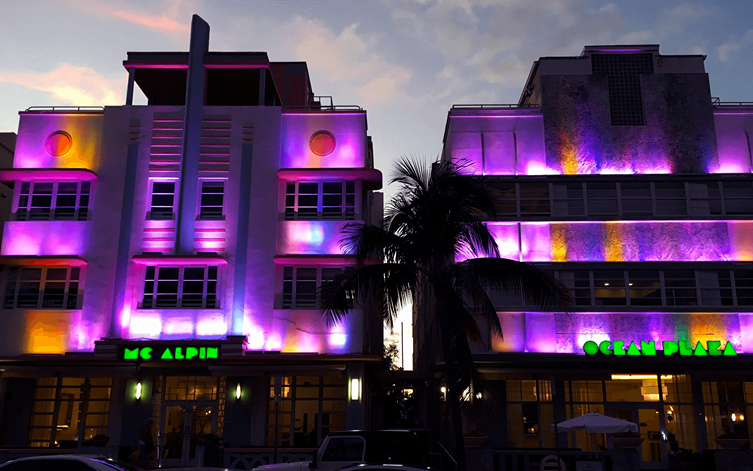 Another amazing RCI Gold Crown resort in Florida is Hilton Grand Vacations at McAlpin-Ocean Plaza. This resort is in the heart of Miami's sizzling South Beach, where Art Deco glamour meets the palm tree-lined beaches. This timeshare resort is historically registered and is as beautifully designed on the inside as it is on the outside. Every one- and two-bedroom suite is stylish and has all of the modern amenities you'll need to feel at home. The resort's rooftop hot tub is a great place to relax while enjoying the views of the beautiful beaches of Miami.
Club Wyndham Beach Street Cottages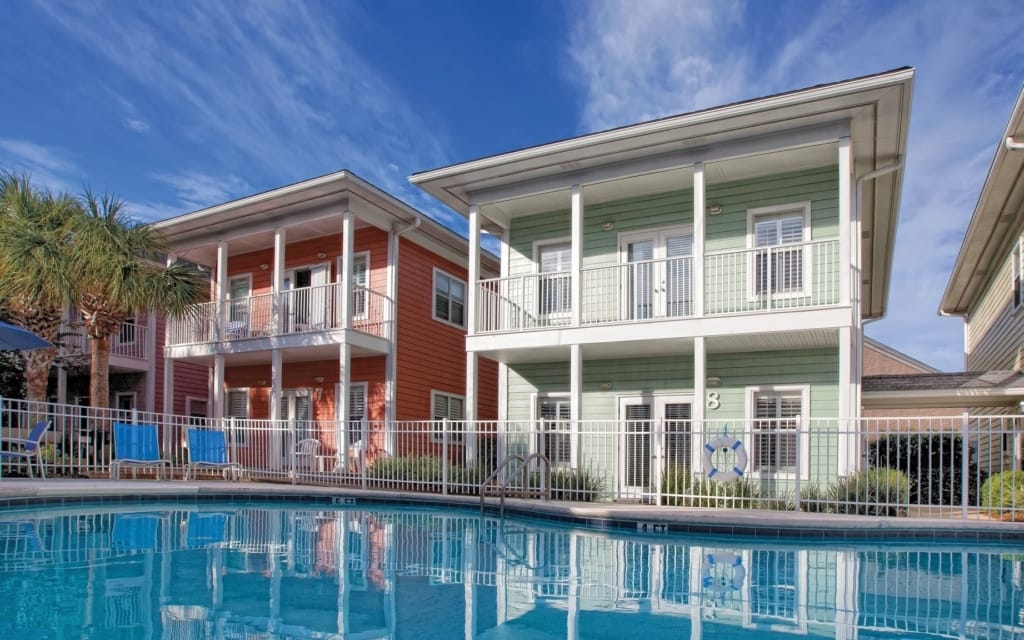 For the next of our top RCI Gold Crown resorts in Florida, we have to head to the state's Panhandle to Wyndham's Beach Street Cottages. This resort is in Destin, a quiet beach town located in northwest Florida that offers white sand beaches and views of the emerald Gulf waters. This town is also known for being the "World's Luckiest Fishing Village," so this is a fisher's paradise! The Beach Street Cottages offer spacious suites that are just minutes from amazing shopping, dining, and recreation!
Holiday Inn Club Vacations Panama City Beach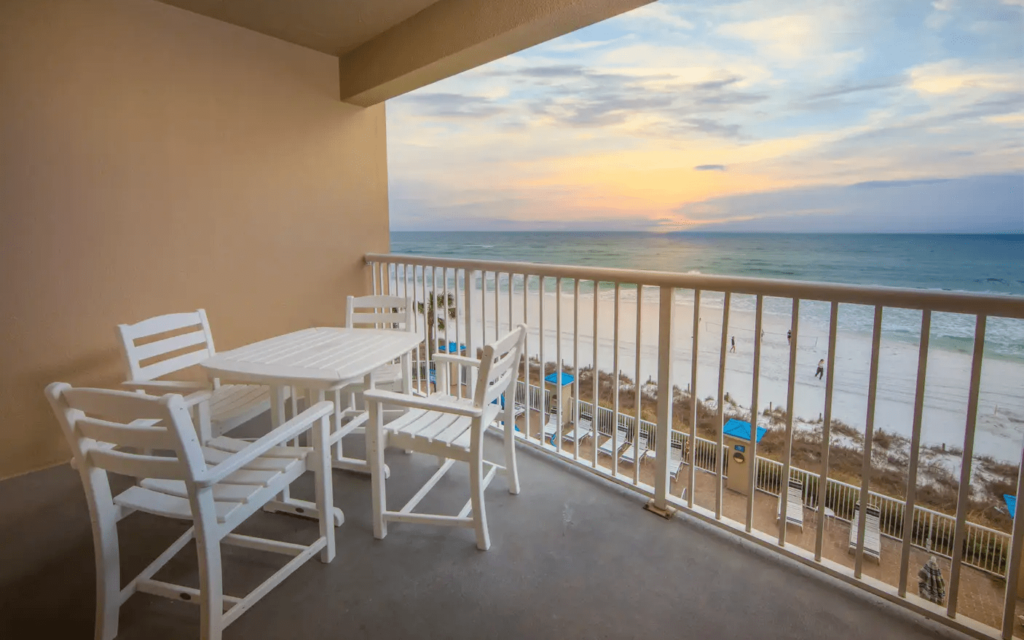 Holiday Inn Club Vacations Panama City Beach Resort is in a city famous for its beautiful sugar-white sand beaches. This HICV resort is just steps from the beach, so it's easy to spend all day in the sand soaking up the sun. The resort also has a beachfront pool, hot tub, and fire pit. Panama City Beach also has a lot of fun attractions like Wonderworks and Ripley's Believe It Or Not that you'll have to see to believe!
Legacy Vacation Club Indian Shores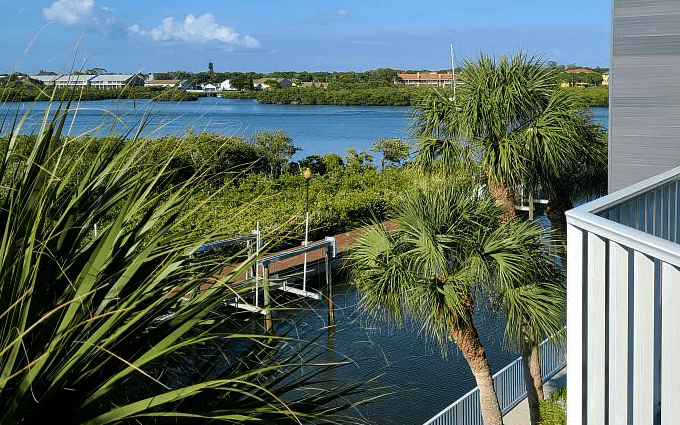 Legacy Vacation Club Indian Shore sits on the Intracoastal Waterway just minutes from both Clearwater and St. Pete Beach. This resort has direct beach access and a fishing dock, so getting out into the open Gulf waters is easy! The resort offers a quiet getaway with stunning views and modern amenities. Each studio, one-, and two-bedroom suite is spacious and offers all of the comforts of home that you'll need.
The Galleon Resort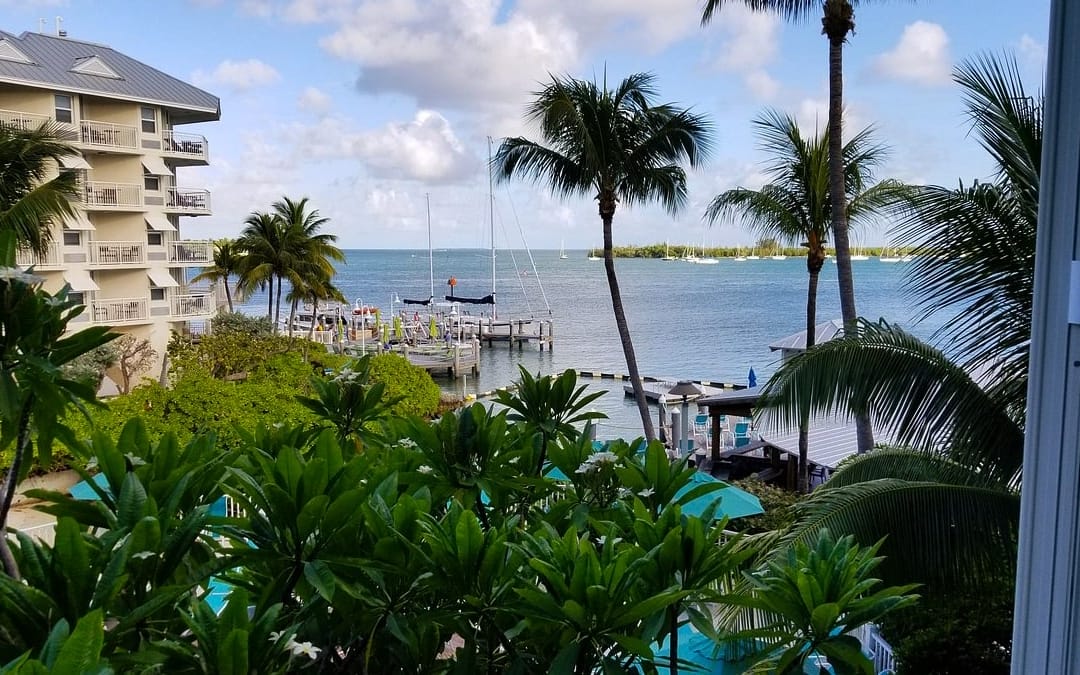 The Galleon Resort overlooks Old Town Key West's marina and is within walking distance of many of the island's attractions. This resort offers a private beach, so you can enjoy some of the most incredible views without the crowds. There's also a beachfront pool with a tiki bar, perfect for enjoying the sights with a refreshing drink in hand. You can catch one of Key West, Florida's world-famous sunsets while enjoying the amenities of this RCI Gold Crown resort.
The Resort on Cocoa Beach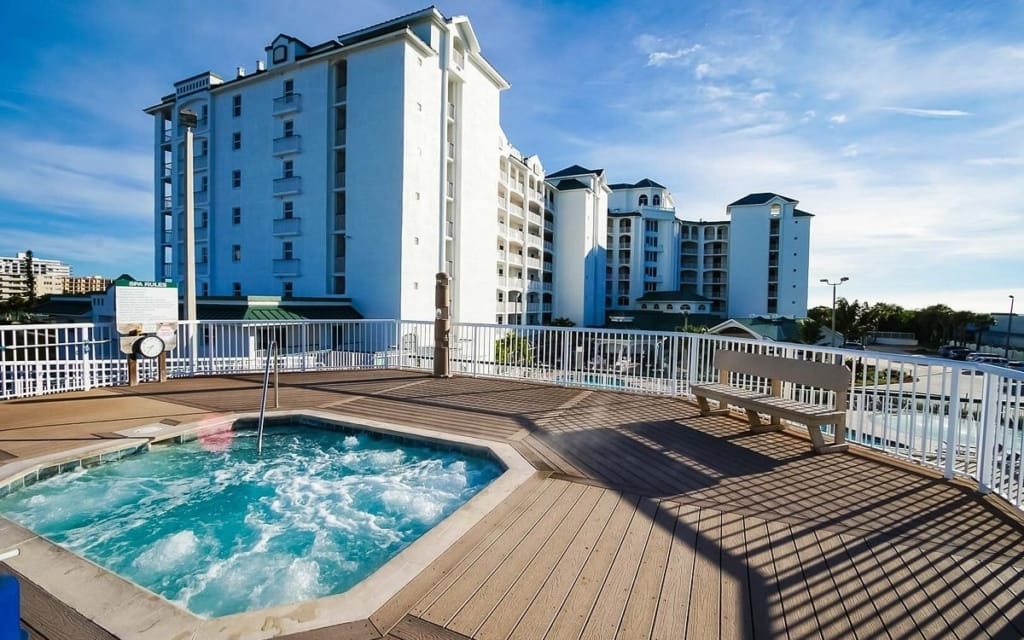 Located directly on the Atlantic Ocean, The Resort on Cocoa Beach promises an exciting vacation on the beach. The area boasts an endless array of outdoor activities like surfing, fishing, and golfing. This RCI Gold Crown Resort in Florida offers fully equipped two-bedroom villas with a full kitchen. Plus, there's a 50-seat movie theater for when you want to stay inside. Whether you want fast-paced excitement or indoor relaxation, the resort on Cocoa Beach is a great place to stay.
Holiday Inn Club Vacations Cape Canaveral Beach Resort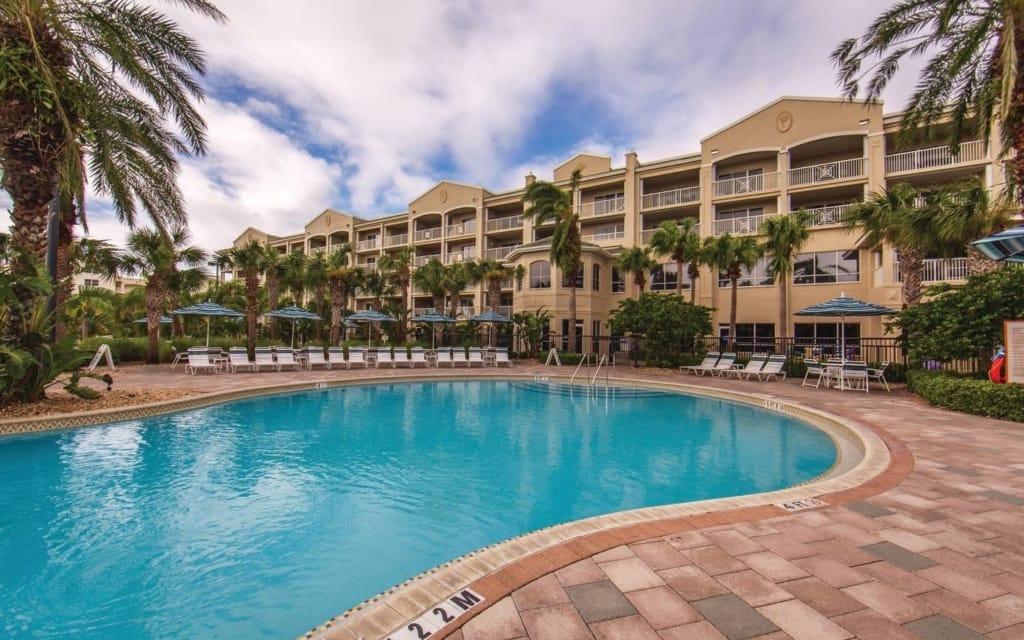 Whether you want to lie on the beach or learn about space exploration, this RCI gold crown resort in Florida is sure to have something for you. Holiday Inn Club Vacations Cape Canaveral Beach Resort is just a short drive away from the Kennedy Space Center, as well as the beach it's named after. The resort has studio, one, two, three, and four-bedroom villas, so you'll have plenty of space to stretch your legs in. No matter the occasion, this resort has you covered.
RCI Gold Crown Resort Florida For Sale & Rent
If you already own a timeshare and want to trade to visit an RCI Gold Crown resort in Florida, the next steps are simple! You may know that your timeshare ownership week is at an RCI-affiliated resort, so you can easily start an RCI membership on their website. If you aren't sure whether or not you own an RCI-affiliated timeshare, contacting your developer directly is a great way to find out. Once you've registered with RCI, deposit your weeks and then begin exploring what amazing vacations await you!
If you're looking to buy or rent at an RCI Gold Crown resort in Florida, Timeshares Only can help! Firstly, you should browse our marketplace of available timeshares for sale or rent in Florida. If you're unsure whether or not a resort is an RCI affiliate, we can find that information for you. Then when you've found the perfect timeshare for you, simply make an offer! If you need further assistance or have some questions, don't hesitate to reach out! Our team of timeshare experts has years of experience, so call 1(800)-610-2734 today!