A recent survey by the American Resort Development Association (ARDA) indicates that over 80% of timeshare owners are happy with their vacation ownership experience. However, some people no longer use their timeshare, have maintenance fees piling up, or have lifestyle changes that make owning a timeshare overwhelming. It sometimes doesn't make sense to keep holding onto your vacation ownership, even though it is meant to be a lifelong investment. It's great that the resale industry offers so many timeshare relief options. No matter what reason you have decided to sell your timeshare, Timeshares Only is here to help! Read on to learn how to sell a timeshare that is paid off.
Can You Sell a Timeshare That is Paid Off?
Should you decide to sell your timeshare, you are in luck! Almost anyone can sell their timeshare. As deeded property interests, most timeshares can be bequeathed, rented, or sold at the timeshare owner's discretion. The best way to get out of your ownership is by selling, gifting, or asking the developer to take it back. One benefit of selling your timeshare with us is that you can advertise it for rent while you wait for someone to buy it. There is no way to determine how long it will take to sell your timeshare that is paid off. By sharing your timeshare for sale online on social media or different forums, you can get more people to see it. The good news is owners are always looking to add to their ownership for less money.
Consider Before Selling
There are a few things to keep in mind before you decide to sell your timeshare that is paid off. Some owners feel they have seen everything their resort has to offer within their brand's inventory. Through vacation exchange networks, you can trade your timeshare points or weeks for vacations worldwide. Most timeshares brands and resorts likely affiliate with RCI or Interval International. Or, look into banking or borrowing your points. The point-based programs offered by many vacation ownership brands allow you more flexibility and options. Another good option before selling your timeshare is to rent it out on the years you can't use it. This will help you cover your maintenance fees for that year. Lastly, you can gift it to a friend or family member. This is perfect during the holidays, for an anniversary, or as a graduation present.
The Best Way to Sell a Timeshare That is Paid Off
There are a few ways to get rid of your timeshare. First, we recommend you turn to your developer or resort because they might have in-house solutions for owners. For example, Wyndham provides several solutions. You can contact Wyndham Cares if you have any questions about your timeshare, if you want to rent out your timeshare, or if you want to sell it. They might even connect you with Ovation by Wyndham, a program offering an immediate solution. Some brands may refer you to us for help! TSO can help you sell your timeshare that is paid off by providing advice over the phone. To post your timeshare for sale, call 1-(800)-610-2734 or submit an online form.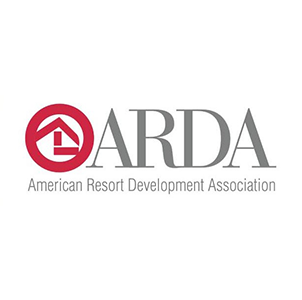 The Coalition for Responsible Exit
At Timeshares Only, we are part of the Coalition of Responsible Exit. For those of you who don't know what that is, in order to combat illegitimate companies and scams, the American Resort Development Association formed the Coalition for Responsible Exit. By visiting ResponsibleExit.com, you can ask any questions or discuss any concerns you might have about who to turn to for relief. You know you are in good hands because they serve to protect their owners and uphold a strict Code of Ethics.
The Timeshare Closing Process
Once you post your timeshare for sale on our online marketplace, people looking for vacation ownership can make an offer. We make it easy for buyers to contact us for more information about your posting. Or, buyers can make an offer directly on the web page. After a buyer places an offer on your timeshare, our trusted broker Fidelity Real Estate will offer their services to help facilitate the sale. Although you can handle the closing process on your own once you get an offer, most people won't recommend that because you will have to navigate the Right of First Refusal, handle complex negotiations, and transfer funds and ownership. A real estate agent will be knowledgeable and can help you through the whole process. You can trust Fidelity Real Estate agents to handle negotiations and navigate the developer's Right of First Refusal.