Holiday Inn Club Vacations is a vacation ownership club that many owners love. Its flagship resort in Orlando, Orange Lake Resort, is among one of many vacation options for Holiday Inn Club members in Florida. Since its start, HICV has expanded to offer fabulous resorts across the country. Holiday Inn Club offers a points-based membership, making your vacations more flexible and exciting. So, is Holiday Inn Club Vacations worth it? We'll go over everything you need to know.
Is Holiday Inn Club Vacations a Timeshare?
Holiday Inn Club Vacations is the timeshare division of the parent company Holiday Inn. With over 28 resorts in prime locations across the United States, owners love the flexibility and freedom that vacation ownership offers them. Orange Lake Resort is Holiday Inn Club's flagship location, which sprawls across 1,450 acres in Kissimmee.
While Holiday Inn Club Vacations is a timeshare brand, it is far from what you may think is the 'typical' timeshare. Instead of owning one week at a specific resort during the same time each year, Holiday Inn Club goes above and beyond timeshare ownership. Owners use a points-based system that can be used like vacation currency. You'll receive an annual allotment of points each year, which can be used when and where you want. The number of points you receive depends on multiple factors. This can include your Home resort's popularity, the week you own, the size of your villa, and more.
Owners can visit their favorite resort yearly or other Holiday Inn resorts across the country. This makes Holiday Inn Club Vacations worth it for many owners.
Holiday Inn Club Vacations Locations
Another perk to owning Holiday Inn Club Vacations is the variety of locations and resorts. While Orange Lake in Orlando is a favorite among owners, you can also visit Las Vegas, Myrtle Beach, Gatlinburg, and more. Take a look at some other popular locations that make a Holiday Inn timeshare worth it.
Cape Canaveral Beach Resort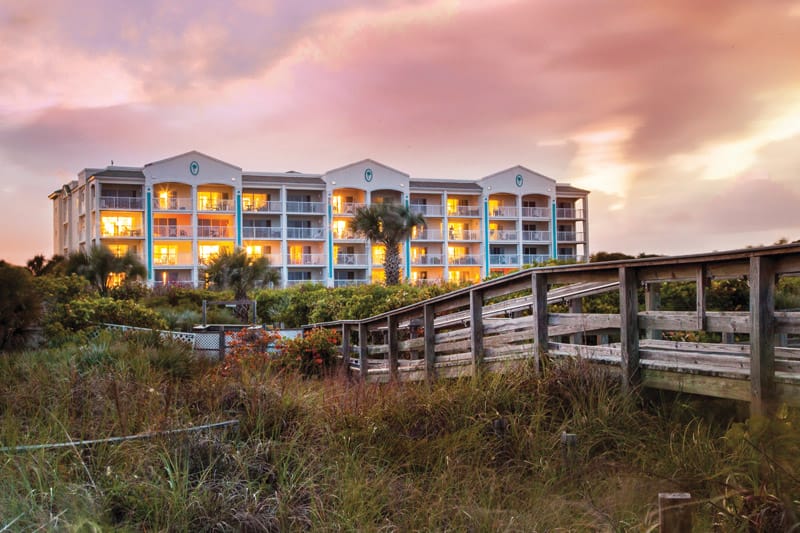 Take a trip to one of Florida's best beaches, Cape Canaveral. This Holiday Inn Club Vacations property on Florida's east coast has something for everyone. Splash in the pool or dip your toes in the Atlantic Ocean. Cape Canaveral Beach Resort has a perfect location near all of the attractions of Cocoa Beach, as well as the Kennedy Space Center.
Desert Club Resort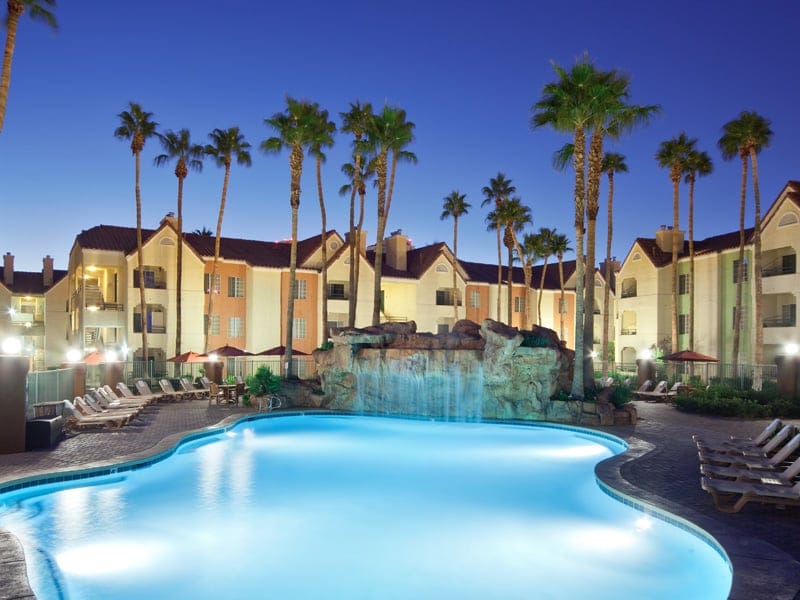 Family-friendly meets Las Vegas at Desert Club Resort by Holiday Inn Club Vacations. Located just a few blocks away from the Strip, this is one of the best Vegas timeshare resorts you can find that offers activities for the entire family. When you're not out enjoying the city's entertainment, relax at one of five pools or grab a bite from the Gold Mine Bar & Grill.
Ozark Mountain Resort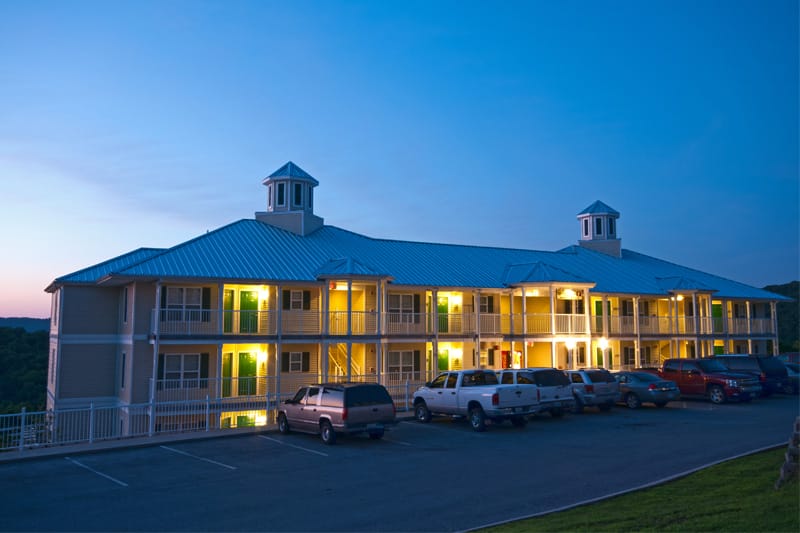 Another benefit that makes Holiday Inn Club Vacations worth it is the array of vacation opportunities. Looking to reconnect with the great outdoors? Ozark Mountain Resort could be perfect for you. Enjoy lake life with watersports, fishing & boating, and hiking trails surrounding the property.
Smoky Mountain Resort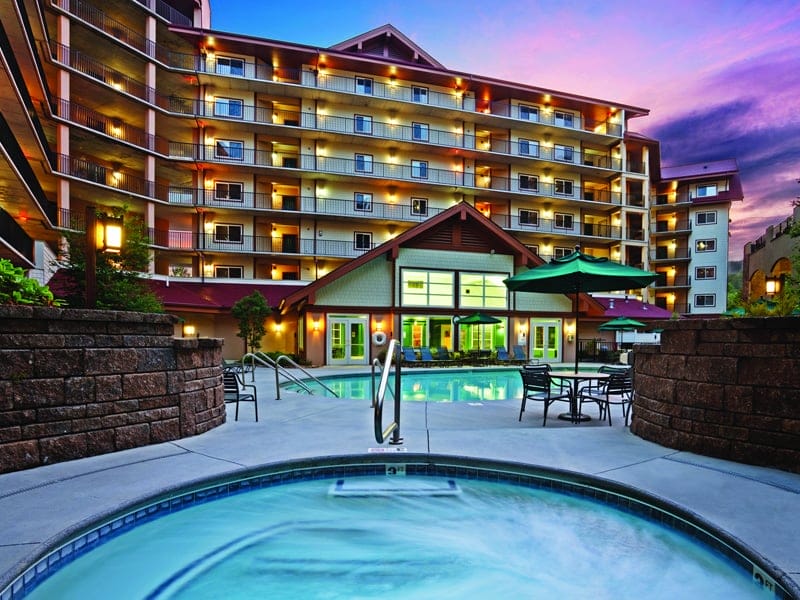 Take off to Gatlinburg, Tennessee and the Great Smoky Mountains at the Smoky Mountain Resort. Its convenient location offers a peaceful stay close to Downtown Gatlinburg, Pigeon Forge, and beautiful mountain trails. The kids will love the indoor waterpark on the property, with waterslides and interactive fountains.
Extra Comfortable Accommodations
At each Holiday Inn Club Vacations location, you'll find spacious villas with all of the amenities of home. Owners think Holiday Inn Club is worth it because each vacation offers comfortable accommodations and luxurious villas. Stretch out in private bedrooms, complete with fully-equipped kitchens, as well as roomy living and dining room areas. Not to mention, most accommodations at Holiday Inn resorts also offer washers and dryers for your convenience.
How Much Does Holiday Inn Club Cost?
Depending on how many points you buy, Holiday Inn Club Vacations contracts can cost upwards of $15,000. On average, members purchase 75,000 points initially, which equates to a long weekend vacation at Orange Lake or a full week during off-peak times at other resorts. If you're looking to become an owner of Holiday Inn Club, consider your options to make it worth your while.
Holiday Inn Club Resales
Becoming an owner with Holiday Inn Club Vacations is only worth it if it's a responsible financial decision. But, you don't have to pay retail prices if that is what's stopping you. Buying Holiday Inn Club from the resale market can save you thousands of dollars, while still getting many of the same benefits. You can browse our Holiday Inn Club resales inventory from our online timeshare marketplace. Filter by your favorite resort, prices, and villa size. You can make an offer online for the posting of your choice, or call us at 1-800-610-2734 for help. Our Timeshare Specialists will be happy to guide you.
Finance Your Holiday Inn Club Purchase
Should you decide to buy a Holiday Inn Club timeshare, you can also finance your timeshare with our friends at Vacation Club Loans. Vacation Club Loans offers competitive rates, easy application, and only a 600 FICO credit score to get started. Learn more about timeshare financing and how it works.