Vacationers across the world agree that Bluegreen Vacations timeshares offer experiences you can't quite find anywhere else. Not to mention, Bluegreen resorts themselves are beautiful. And the prime locations also delight every type of traveler. With the newest resort in New Orleans, it's easy to why. Getting to know the perks of becoming a Bluegreen Vacations owner may take you one step closer to finding your home away from home.
About Bluegreen Resorts
The goal of Bluegreen Vacations resorts is to provide high-quality family vacations, each one topping the last. Their 60+ resorts span across the United States and welcome at least 220,000 owners each year. Often known for being budget and family-friendly, taking great vacations is made simple with Bluegreen resorts. Alongside the ability to deliver memorable vacations, Bluegreen specializes in luxury vacations through timeshare, too. Since 1966, this high-tech and environmentally-conscious brand has been helping families make great vacation memories that last.
What is Bluegreen Vacations Club?
The Bluegreen Vacations club is the section under the main brand that specializes in timeshare. Did you know timeshares are mostly points-based now? A points-based timeshare means that each year, owners are given a certain number of points. Bluegreen Vacations resorts offer points-based timeshares! After purchasing points, owners can use their points to book vacations at a variety of Bluegreen resorts.
Many people continue associating timeshare with a one-week at one resort-style of vacation, but it's definitely changed. Offering owners more flexibility is actually what timeshares do best now. If you still love visiting the same resort every year, you totally can, and there are still some weeks-based timeshares out there. Regardless of if you love weeks or points, becoming a vacation club member opens up a whole world of other perks.
Step-by-Step: How to Buy a Timeshare
Vacation Exchange Perks for Bluegreen Owners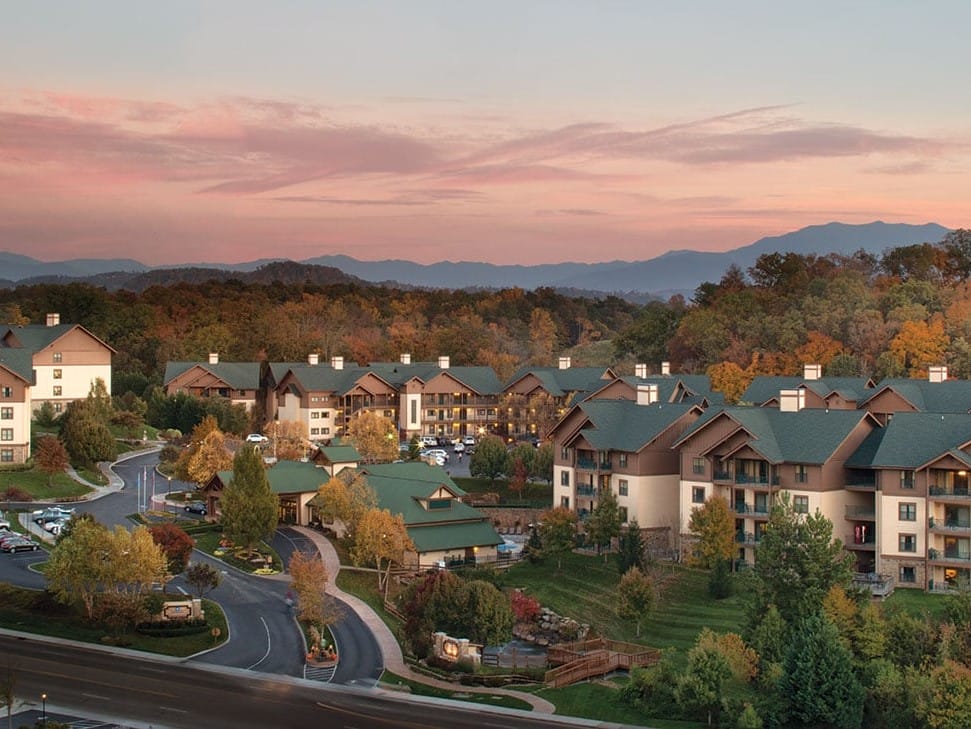 As we mentioned above, owners of Bluegreen resorts can exchange their points for vacations within the brand. In addition to this, many Bluegreen resorts are RCI affiliates which means you can also exchange your points for vacations outside of Bluegreen on the RCI vacation network. Other brands that are on the network with RCI include Wyndham, Hilton and Holiday Inn Club.
Travel Plus Membership
Bluegreen Travel Plus members can exchange their points for shorter vacations. With RCI nightly stays and a Travel Plus Membership, you can even book just one night stays up to ten months in advance! To become a Travel Plus Member, you'll have to contact Bluegreen directly. Take a look at some of the perks offered to enrolled owners.
Hot Weeks Getaways
If you're the type to travel on the fly, Bluegreen resorts and RCI offer Hot Weeks Getaways. You can check in just 2 to 20 days before certain trips for just 3,000 points and no additional exchange fees.
Direct Exchange Resort Stays
Offered only to Travel Plus Members, you can gain access to an even larger and ever-growing exchange network. Find and book vacations in Canada and on Mexico's Pacific Coast. As a Bluegreen resorts owner with Travel Plus, you can also book hotel stays in places like Australia and Europe all with your timeshare.
Travel to Bucket List Destinations with Owner Adventure
From China's Great Wall to Peru's Machu Picchu and many more, Owner Adventures offers owners a comfortable, stylish way to explore different parts of the world. Owner Adventures is an exclusive travel program that offers owners the opportunity to explore the world and experience its beauty, culture, and history. With all-inclusive stays, exciting excursions, and interactions with locals, Owner Adventures promises a trip of a lifetime and an unforgettable experience.
Read Next: Try Before You Buy A Timeshare
Bluegreen Resorts Locations
Of course, you can't have a major vacation brand without some major destination choices. Luckily, Bluegreen knows where travelers want to go. With resort locations in Orlando, Myrtle Beach, Las Vegas, or Colorado, you'll be close to theme parks, dining and beaches, depending on where you want to be.
Bluegreen Vacations Resort Collections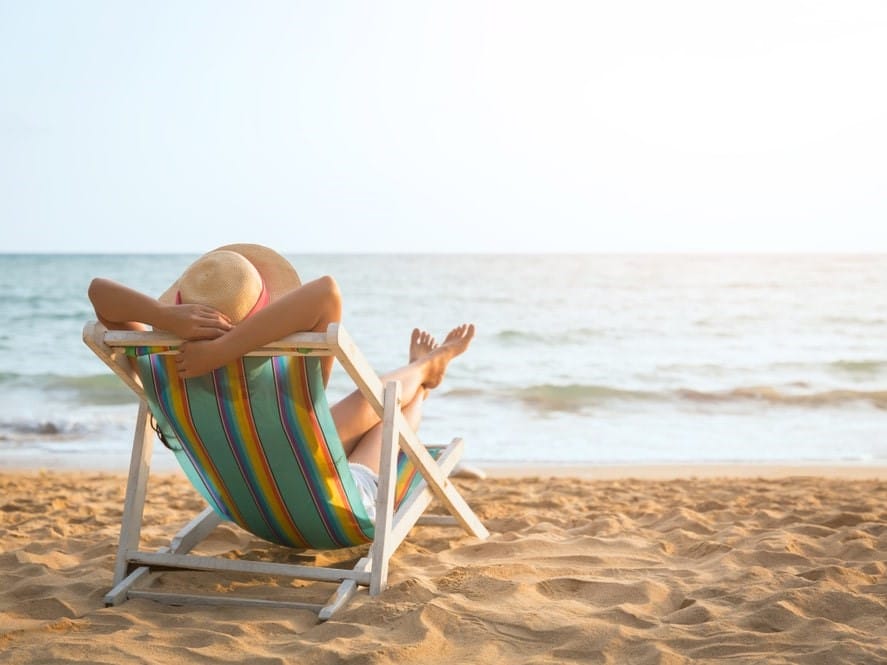 Resort Collections of Bluegreen Vacations are categorized according to their location's primary theme. If you have a certain way you want to travel, these groupings can help you narrow down the best resorts based on your liking.
The Lighthouse Collection
The Lighthouse Collection is a selection of luxurious beach resorts, each offering stunning views and easy access to some of the world's most beautiful beaches. With stunningly appointed accommodations, a wide variety of activities, and a host of amenities, The Lighthouse Collection is the perfect choice for your beach vacation.
The Cityscape Collection
The Cityscape Collection offers travelers the opportunity to explore the vibrant streets of a city and discover its hidden gems. Whether you're looking for an adventure in the big city or a getaway in small urban destinations, this collection has you covered. From exploring local attractions to trying new restaurants, a city vacation can offer a unique and memorable experience.
The Amusement Collection
The Amusement Collection is a perfect choice for a family vacation, with something for everyone from the many water parks in Wisconsin Dells to the chocolate-themed attractions in Hersey, Pennsylvania. Whether you are looking for an action-packed adventure, a relaxing day at the waterpark, or a sweet treat, these destinations provide a variety of fun and exciting experiences.
The Great Outdoors Collection
The Great Outdoors Collection offers a number of resorts located in some of America's most beautiful natural landscapes. Experience the serenity of nature and explore the great outdoors in places of stunning beauty. Fishing, boating, hiking, and basking in natural beauty are all available at these resorts nestled in the great outdoors.
The Heritage Collection
The Heritage Collection is an exciting initiative to bring the past to life. With stunningly preserved architecture, monuments, artifacts, and stories from our nation's rich history, The Heritage Collection offers something sure to pique your interest. Experience the beauty and grace of the past and discover the history that has shaped our nation.
Great Outdoors Bluegreen Resorts Locations
As an eco-conscious brand that strives to reconnect visitors with the environment, Bluegreen resorts to beautiful and natural landscapes. Some of the Bluegreen resort locations in the great outdoors have glamorous yurts, cabins, and more to make your vacation as comfortable as possible.
Shenandoah Crossing Resort Yurts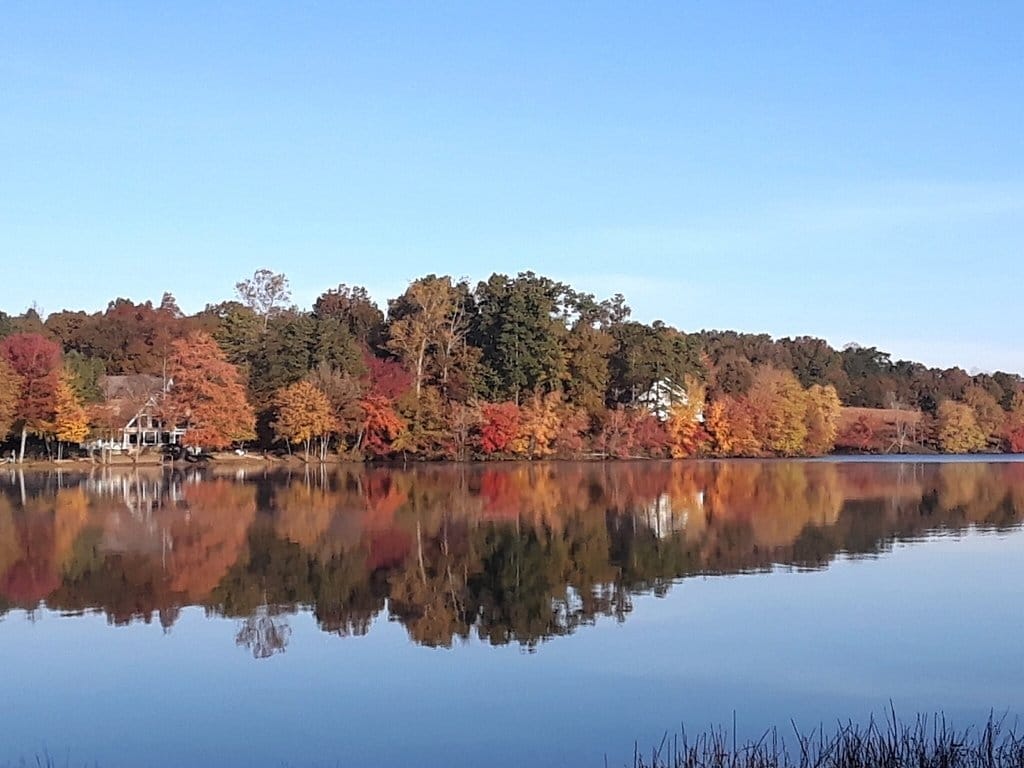 We've talked before about how glamping is making its way to timeshare, and the Bluegreen Shenandoah Crossing Resort in Virginia takes the cake. Imagine staying in a luxurious yurt for your next vacation. Not sure what a yurt is? No worries. Originating in Mongolia, Siberia, and Turkey, yurts are a type of circular tent. Here you'll find the adventure of sleeping in a yurt married with the luxury of a timeshare resort. Virginia offers beautiful wildlife and lush foilage for you to see, and the Shenandoah Bluegreen resort offers comforting and incredible accommodations. A private lake for fishing and boating is at your fingertips as well as a swimming pool and fitness center. With options to rent and own a piece of this glamping paradise, you can make the most of your next vacation.
MountainLoft Resort in the Smoky Mountains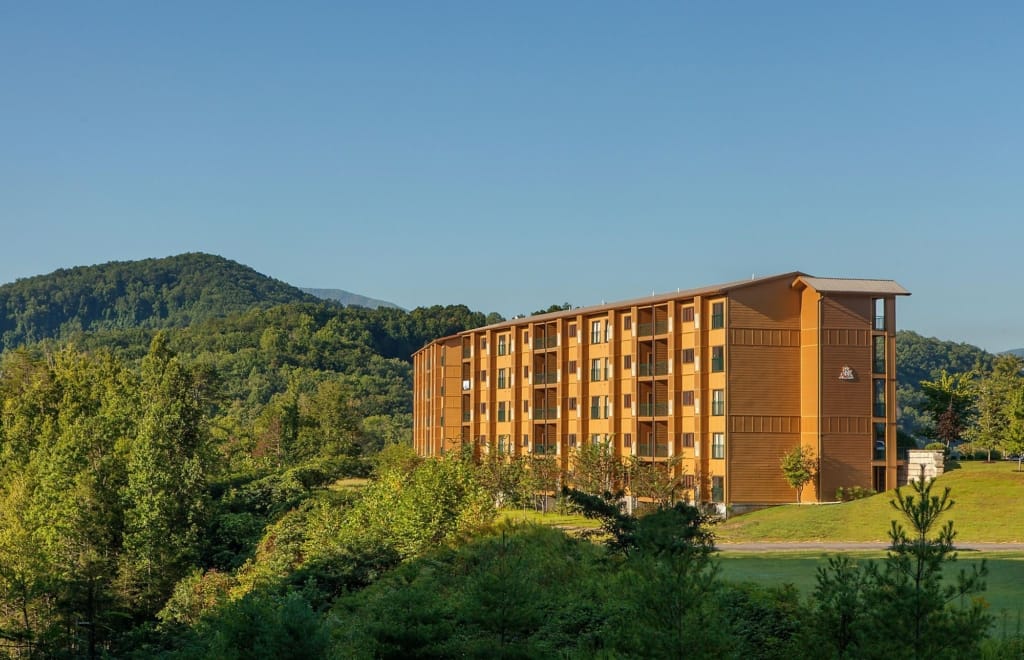 Take a step back from city lights, bustling streets, and waves of entertainment when you escape to the Smoky Mountains with Bluegreen. MountainLoft, a Bluegreen resort, is nestled right at the base of the Smoky Mountains National Park and will reconnect you back with nature. Stay in comfortable accommodations, such as one-bedroom standard and deluxe suites, or one, two, and three-bedroom townhomes.
Each unit has its own private balcony or patio so that guests can catch a glimpse of wildlife in the area under the canopy of oak and pine trees surrounding the resort. This Bluegreen resort location is also perfect any time of year, with fireplaces during the winter months, 900 miles of hiking trails nearby, trout fishing, and more. Not to mention, three heated swimming pools, a sauna, and hot tubs are available for guests.
Bluegreen Resorts Urban Getaways
Bluegreen resorts are diverse and offer vacation styles for all travelers. Stay in beautiful cities such as Chicago with the Hotel Blake, or get the best of both historic tourism and urban landscapes with King 583 in Charleston.
Hotel Blake Chicago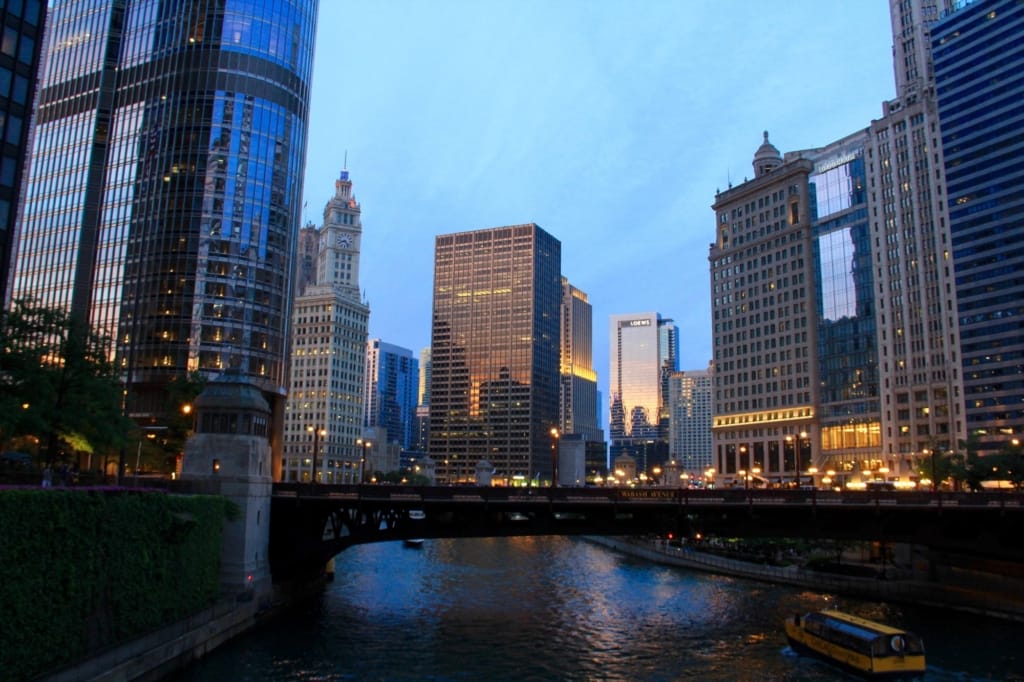 Upon arriving at this Bluegreen resort, you'll be in love. Not to mention, the Hotel Blake Chicago is grand and gorgeous, accommodating guests in a thriving city atmosphere. The modern feel of the inside pairs perfectly with the rustic city-street vibe on the outside. Accessing the on-site gym and restaurants make for a comfortable vacation. Additionally, suites come ready with one to three beds depending on your travel group size. If you're ready to be in the center of the city in a gorgeous Bluegreen resort, we recommend checking our marketplace for timeshare resales and timeshare rentals at the Hotel Blake Chicago.
King 583 Resort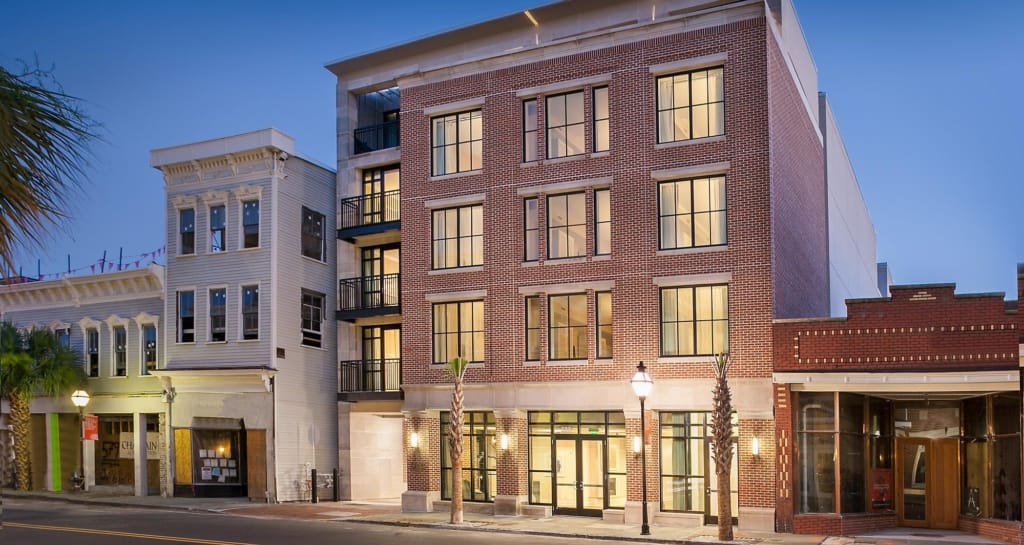 Charleston is a seamless blend of traditional and modern architecture and culture. With King 583 by Bluegreen Resorts, you'll stay in the heart of the city. Located along Upper King Street, many of the cultural attractions, nightlife interests, and entertainment venues are all within walking distance. Stay in sophistication with well-appointed amenities and accommodations. Suites range from studios to two-bedroom Presidential villas, complete with fully-equipped kitchens, sleek furniture, and trendy decor.
Family Friendly Bluegreen Resorts
A majority of Bluegreen Vacations resorts are family-friendly, with spacious accommodations, activities, and entertainment for everyone, as well as prime locations. Bring the kids along for a trip to the mountains, the beach, or, best of all, Orlando.
The Fountains Bluegreen Resort Orlando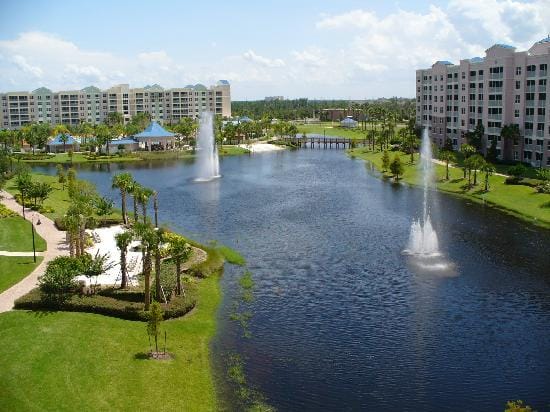 This gold-crown resort is located in sunny Orlando. The Fountains has over 50 acres of luxurious amenities for Bluegreen owners. Since Orlando is situated in Central Florida, you'll be close to the state's best beaches and theme parks—yes, we mean Walt Disney World and Universal. Additionally, upping your golf game will be no issue. Florida has some of the best places to golf (mini-golf included). For a family vacation full of fun and adventure, Orlando is definitely one of the best places to visit. And, with a Bluegreen Vacations club membership, you can go back anytime you want with priority booking. Next year if you want to stay in a yurt, you can. The flexibility makes vacationing easy.
The Suites at Hershey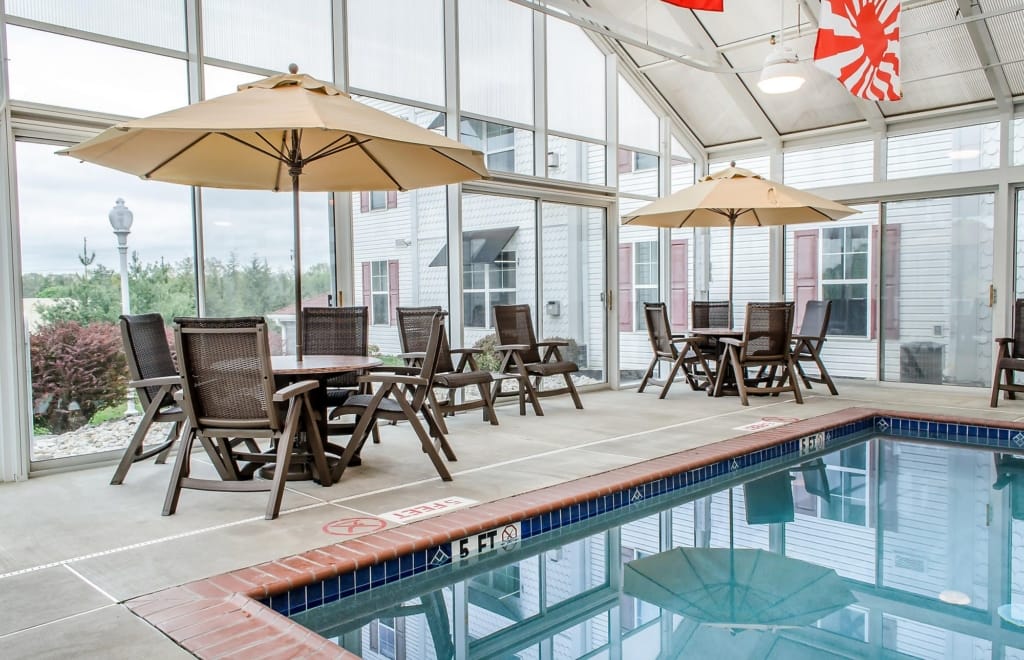 Wildly underrated is Hershey Park in Hershey, Pennsylvania. The park is packed with rollercoasters for adrenaline seekers, water rides, games, and interactive experiences. What's more, The Suites at Hershey is a Bluegreen resort conveniently nearby that is the perfect place to stay with the entire family. Take a drip in the seasonal heated outdoor pool as well as hot tubs when the weather calls for it. For days spent relaxing at the resort, there's also a playground and game room for the kids to stay entertained. Stay in a two-bedroom villa equipped with full kitchens, spacious living room areas, and dining room areas for your convenience.
Bluegreen Resorts Timeshare Resales
Taking vacations is something we believe everyone deserves, and that's why we believe in legitimatizing timeshare resales. You can find major brands like Bluegreen on the resale market. What does this mean? Generally, timeshare resales aren't as expensive as buying directly from a developer. Not to mention, there are no timeshare presentations when you're shopping for resale online. Get started by browsing our timeshare resale postings today. We've been doing this for 25 years and are members of the American Resort Development Association, so you can trust our postings and services.
Rent a Bluegreen Resorts Timeshare
If you're not ready just yet to purchase a timeshare, we understand. Did you know you can rent a timeshare for your next trip? We have an online marketplace for vacationers to browse and rent a timeshare. Consider renting a Bluegreen timeshare instead of booking a hotel.
You'll likely find bigger accommodations, more amenities, and a gorgeous resort. Most timeshare rentals also have in-suite kitchens and laundry, making you even more comfortable. Consider trying one out before you buy a timeshare. This can help you make the right decision. Get the latest on how to buy a timeshare by subscribing below.