Searching for your surfer's paradise? Depending on where you live, the best beach for killer waves may differ. However, if you're willing and ready to travel, we have some great recommendations lined up for the best beaches where you can surf in peace and with the ideal waves.
When To Go Surfing
Unsure of when the best time to go surfing is? The answer: it depends. The seasons can affect the surf at different beaches, so it's best to visit websites that specialize in surf seasons. Knowing when to go can make a trip a true surfers paradise.
Best Beaches to Surf
We've made an infographic so you can see at a glance the best times and best beaches to surf. Pro tip: check the weather and surf before you arrive so you can decide what kind of surfing day it will be. As always, make sure you take on waves and beaches that match your skill level. Surfing is more fun when you're prepared! Expert surfers even recommend bringing a surf poncho along to quickly change and stay comfortable on the beach in between surfs. Also, if you own a timeshare or want to rent one, check out the timeshare week calendar so you can plan your next getaway.
Nags Head
One of the best beaches on the east coast for surfing, Nags Head, North Carolina is located in the beautiful Outer Banks area. This location is frequented by those who love a great beach vacation.
The Easterns Surf Championships are held here annually, so it makes sense that it's on our surfer's paradise list. And, if you're not ready to go pro, not to worry. Nags Head has options for beginners to learn the tricks of the trade. With private and semi-private surf lessons offered by Kitty Hawk Kites, you'll be hanging ten in no time.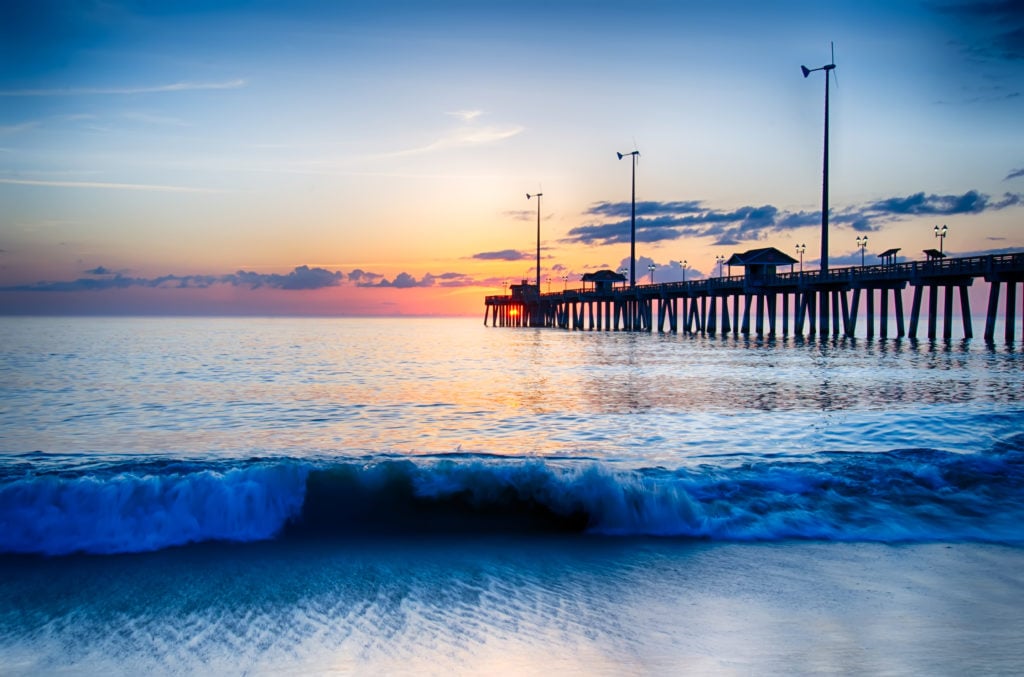 Nags Head Rentals
If you're set on heading to the Outer Banks, we've queued some excellent Nags Head rentals. While you're in the area, you can check out the Tanger Outlets for shopping, Miller's Waterfront Restaurant for dining, and the Bodie Peninsula for lighthouse onlooking.
Nags Head may easily become your new favorite surfer's paradise. Our experienced timeshare rentals team can help you plan your next stay at Nags Head.
Ocean Villas in Nags Head
The quiet ambiance of the Ocean Villas in Nags Head offers tranquility and relaxation for its guests. Fishing, surfing, and hang-gliding are common at this beach resort. Not to mention, this resort has received RCI's Hospitality Reward for impeccable guest services.
If you decide to make this resort your go-to, you will be eligible for an RCI membership, which means you can exchange your resort and visit different surf spots in the network.
Dunes South
Dunes South is a timeshare resort with amazing three-bedroom suites right on the beach, great for a surfing-filled Nags Head vacation. With tennis courts, swimming pools and hot tubs, you can fill each day with fun activities on the resort.
Off the resort, you can find mini-golfing, surf breaks, and restaurants galore. Not to mention, renting a timeshare is perfect for families because you don't have to hassle with a hotel trying to book multiple rooms. Timeshares come with multiple rooms already for privacy and convenience.
New Smyrna Surf
Did you know the New Smyrna surf is one of the best places to learn how to surf? For a beginner, it's the best beach to surf while you get the hang of it. Often referred to as NSB by the locals, this beach is gorgeous and nearby the fun of Orlando. According to Travel Channel, you're nearly guaranteed to catch a wave here.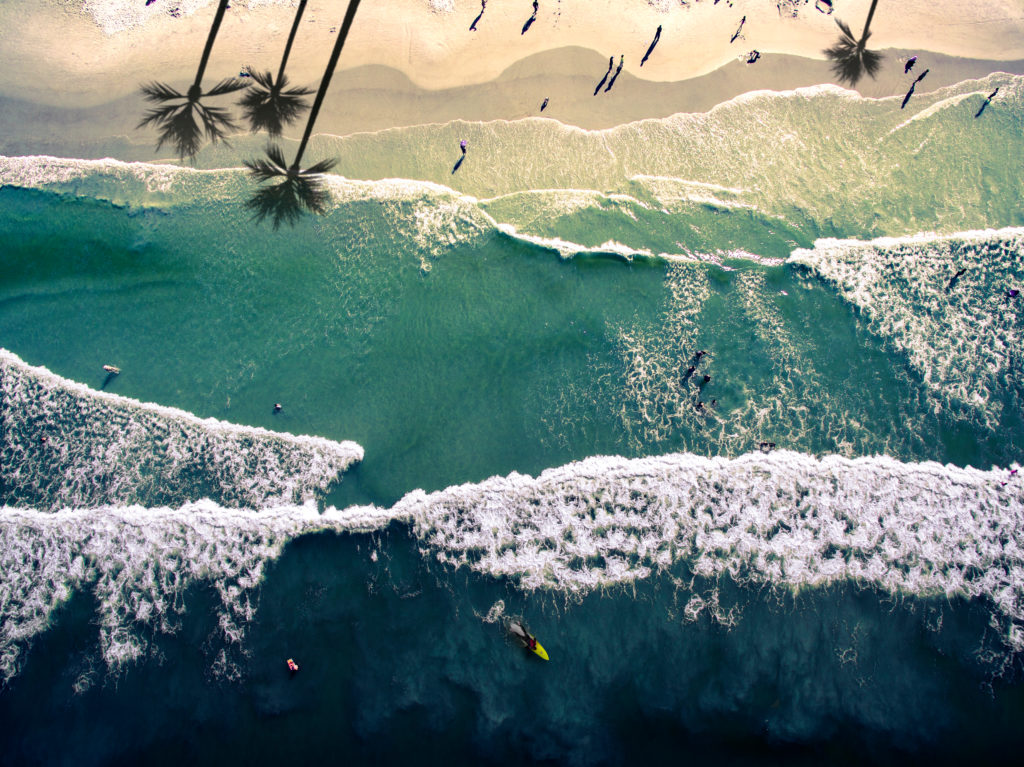 Bethune and North Beach are also surfers' favorites. Did we mention New Smyrna was ranked among Surfer magazine's Best Surf Towns in America? Well, now you know! Without a doubt, the perfect Florida vacation can be found at New Smyrna.
Rentals in New Smyrna
If you need a place to stay while you check out the New Smyrna surf, we recommend these timeshare rentals. Renting a timeshare is a great idea for surfers for a few reasons. You'll be able to comfortably fit all of your gear inside your suite (unlike a tiny hotel room).
Not to mention, the rooms are also spacious enough with living and dining areas so there is plenty of room for your family and friends to crash. Additionally, you'll have an in-suite kitchen and washer and dryer to make you feel right at home.
Sea Villas Timeshare Rentals
With direct access to the sun and sand, you'll be living a surfer's dream at the Sea Villas. The beachy-cottage vibe is welcoming and charming. Even in the winter Florida water doesn't usually get too cold, but this is also normally the best time to go surfing here. Notably, the best times to surf are beginning in November and ending in March.
While you're in town, you can visit the Marine Science Center, Lighthouse and the Inlet. At the Sea Villas, you can choose between 2 and 3 bedroom options for a perfect stay. Not to mention, most standard timeshares are 2 to 3 times larger than hotel rooms. If you're ready to rent your private condo, let us know!
Coconut Palms Beach Resort II
Another great option to rent in New Smyrna is the privately-owned Coconut Palms Beach Resort II. Considered to be an Old-Florida Style resort, you'll be surrounded by gorgeous landscaping and of course, the beach. Similar to Sea Villas, you get direct beach access here which makes surfing a breeze. Daytona Beach is just 20 miles away, which means you can beach hop if you please.
The suites here come with up to three separate sleeping areas, so the whole family can have privacy and comfort after a long day of sun and sand. Not to mention, you'll have washer and dryers and your very own kitchen to take care of laundry and lunch.
Costa Rica Surf
Did you know Costa Rica is one of the best beaches to surf? For many years, surfers have been heading to this beautiful destination to catch some waves and relax from December to April. Here you'll find beaches, volcanoes and a plethora of different wildlife treasures. If you've felt that traveling abroad was too expensive in the past, consider renting or buying a timeshare.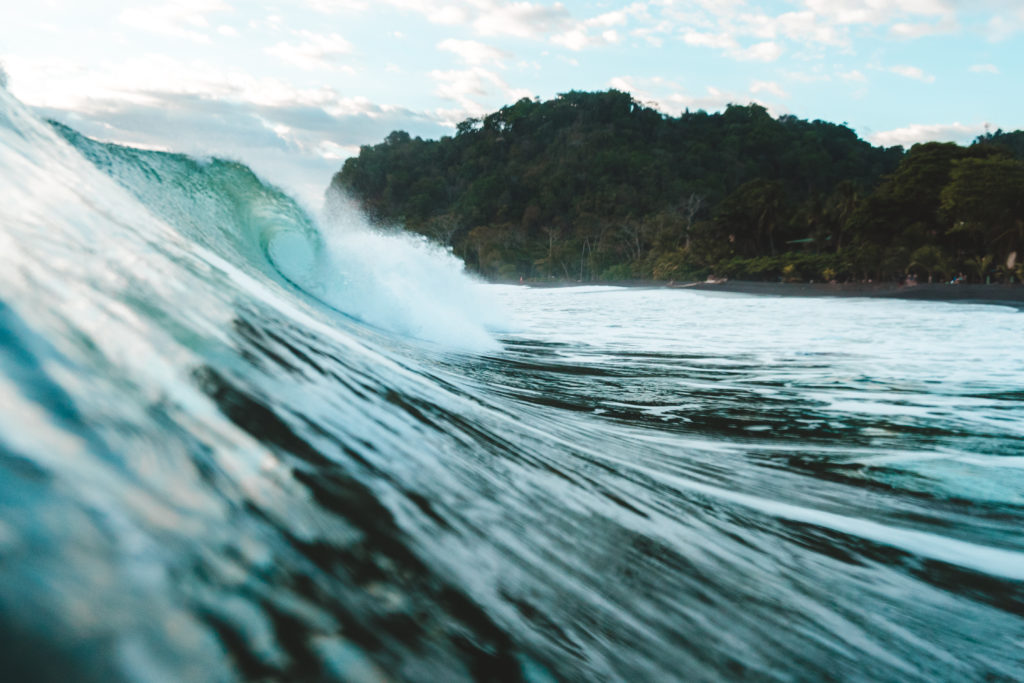 Costa Rica Vacation Rentals
By renting a timeshare with Costa Rica and other vacation rentals, you can try before you timeshare and visit multiple resorts in various locations. Additionally, you can get more bang for your buck with timeshare rentals in international destinations, stretching your money farther. With larger rooms, in-unit kitchens, washers and dryers, you'll already have the basics covered! Get ready to head to Central America for an unforgettable vacation, and one of the best beaches to surf.
Westin Gold Resort And Spa
The 900-acre Westin Gold Resort and Spa is surrounded by lush trees and beautiful beaches. The list of amenities includes boating, horseback riding, a playground, fishing, a casino, golf, child care, scuba diving, a swimming pool, windsurfing, tennis and live entertainment to name a few.
With a restaurant on-site and others in the area, fine dining will be no issue. If you're ready to enjoy an affordable and unforgettable Costa Rica vacation rental, the Westin Gold Resort and Spa is an amazing choice.
Villas Sol Beach Resort
In addition to the Westin, we recommend checking into the Villas Sol Beach Resort in Playa Hermosa, another great Costa Rica vacation rental. Similar to the Westin, the Villas Sol offers beach access, in-suite kitchens, scuba diving, water skiing and a swimming pool. Sleeping options range from 1 to 3 rooms, so your family and friends can vacation comfortably.
Oahu Hawaii Surf
Undoubtedly, when you think of some of the best beaches to surf, Hawaii comes to mind. There are multiple places in Oahu for killer waves like Makaha Beach and Waikiki. On the North Shore, you'll often find some of the most avid (and most skilled) surfers in the world. Hawaii's blue water and sandy beaches attract vacationers year after year and it's surely no surprise. Since it is such a surfing mecca, there are plenty of opportunities to take surf lessons, so if you're a beginner, you have nothing to fear.
Hawaii Vacation Rentals
A trip to Hawaii is on most people's bucket lists. Hawaii vacation rentals can make that goal attainable. With affordable options near the best beaches to surf, you can be on a flight to this island paradise in no time. Depending on your vacation style, you can choose from a range of resorts that specialize in incredible Hawaiian vacations.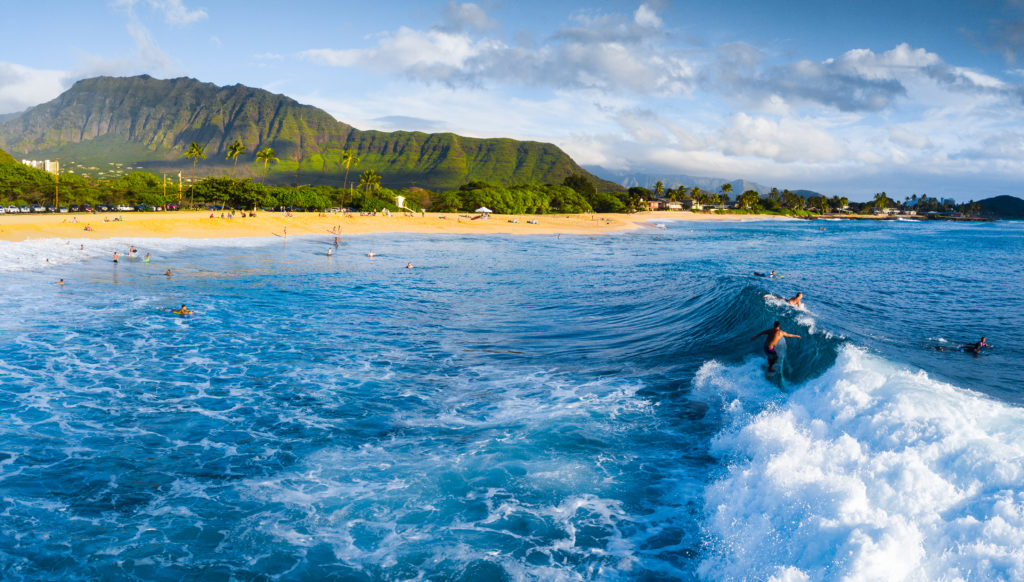 Hawaiian Princess Resort
The chic high rise design of the Hawaiian Princess Resort brings together the beauty of the island and the modern touches of the city. Not to mention, the customer service at this resort will make you feel like royalty. With a prime location right on Makaha Beach, you won't be far from the waves. Featuring one and two-bedroom suites, you can plan a relaxing sun-soaked vacation with your best friends or family that you won't soon forget.
The Grand Waikikian by Hilton Grand Vacations
When it comes to luxurious Hawaii vacation rentals, The Grand Waikikian is definitely a top choice. Hilton Grand Vacations creates incredible vacation experiences all over the world, and this Hawaii location is no different. After a long day of surf and sand, you can retire to the spa and sauna for some R&R. Each suite comes with a whirlpool tub, kitchen and washer, and dryer. The on-site fitness club is perfect for maintaining your fitness routine, too. Additionally, there is a restaurant in the resort ready to curb your hunger after a long day on the island.
Timeshare Rentals For Surfers
Now that you know where to go and where to stay, you're all set with beaches and timeshare rentals for surfers. To get started renting today, get connected with us at Timeshares Only so we can help you every step of the way!