Orlando is world-famous for having the best theme parks in the world, with the Walt Disney World front and center in most families' minds. Millions of people flock to the City Beautiful every year to stay at the best Orlando resorts, and enjoy all of the things to do in Orlando (even besides theme parks!). But there is more to an Orlando vacation than that. Orlando is the perfect home base to explore all that Florida has to offer, from natural springs, wildlife parks, restaurants, as well as the best beaches. Day trips from Orlando will undoubtedly make your Florida vacation a memorable one.
The Best Day Trips From Orlando
Locals as well as visitors alike love spending their time taking some of the best day trips from Orlando. There's something for everyone in Florida, like freshwater springs, nature preserves for hiking, beaches, and attractions. Not to mention, the timeshare and theme park capital of the world is central to some of the coolest and most exciting adventures you'll find anywhere. From wildlife preserves to the best beaches for surfers, Florida really has it all. The top day trips from Orlando must be included in your travel itinerary.
Skip ahead to:
Wildlife Day Trips From Orlando
Florida is home to a variety of habitats throughout its long peninsula. Take a day trip from Orlando and find diverse habitats along the coast that include coastal dunes as well as iconic Florida salt marshes. Dense forests, prairies, and wetlands dot the state throughout for the best day trips from Orlando. Given the variety of wildlife and landscapes, you'll find plenty of worthy opportunities to get outdoors outside of Central Florida.
Crystal River National Wildlife Refuge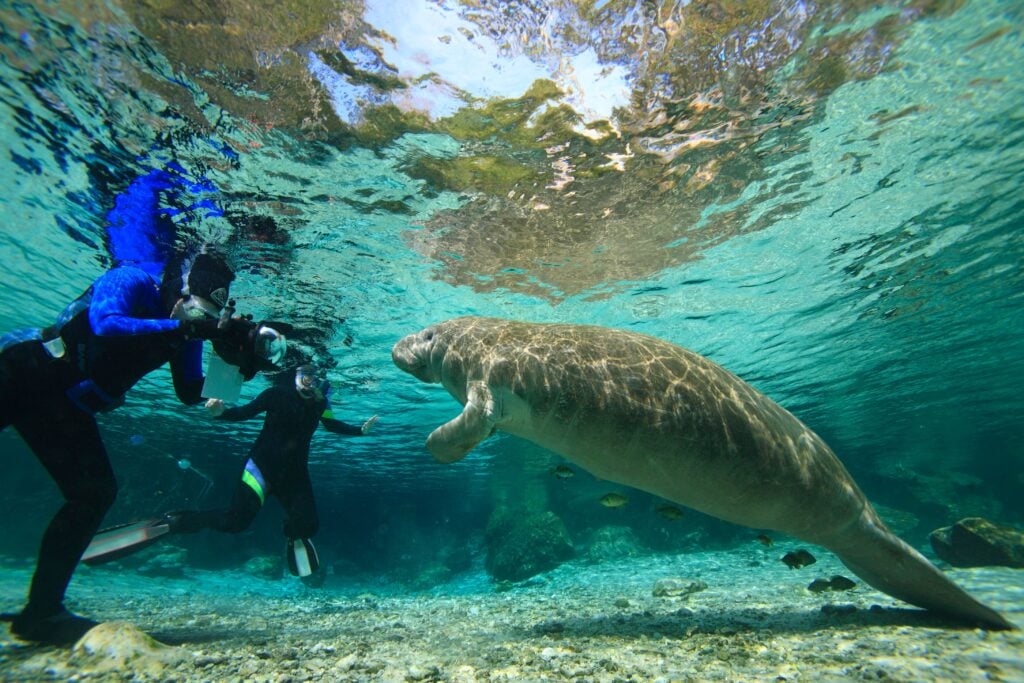 Distance from Orlando: 1 hr 40 minutes
Head to the Crystal River National Refuge from November to April for an exciting day trip from Orlando. At this time, the waters are cool enough for the Manatees to seek refuge in the springs of Central Florida. There you'll be able to swim with nearly 500 manatees cozying up for the winter. Florida Manatees are gentle, slow-moving creatures that reside primarily in freshwater. The Kings Bay area is perfect for them to warm up, where the water is consistently around 72 degrees.
De Leon Springs
Distance from Orlando: 1 hr
Relax on the shores of the well-maintained De Leon Springs. Afterward, head to the on-site Sugar Mill Restaurant, where you can make your very own pancakes. Choose from a variety of delicious toppings for your breakfast cakes before going onto the next excursion. While your stomach is settling, there is a 50-minute boat tour that guides visitors through the ecological and historical points of interest throughout the park.
Morikami Museum and Japanese Gardens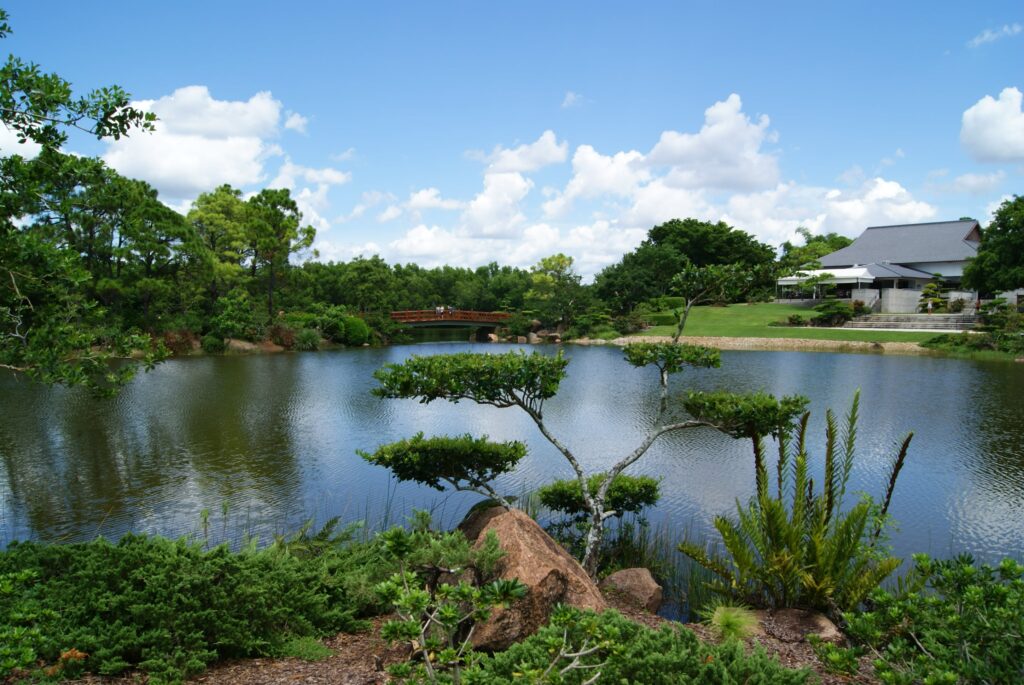 Distance from Orlando: 2 hr 45 minutes
Just under three hours from Orlando on Florida's east coast, you'll find traditional Japanese gardens created by the Yamato family in the 1970s. Morikami Gardens are situated on sixteen acres of lush land in Palm Beach. Including a world-class bonsai collection and strolling walkways, the gardens feature different eras of Japanese history as well as connected pathways.
Accommodations Nearby:
Bioluminescent Kayaking at Cape Canaveral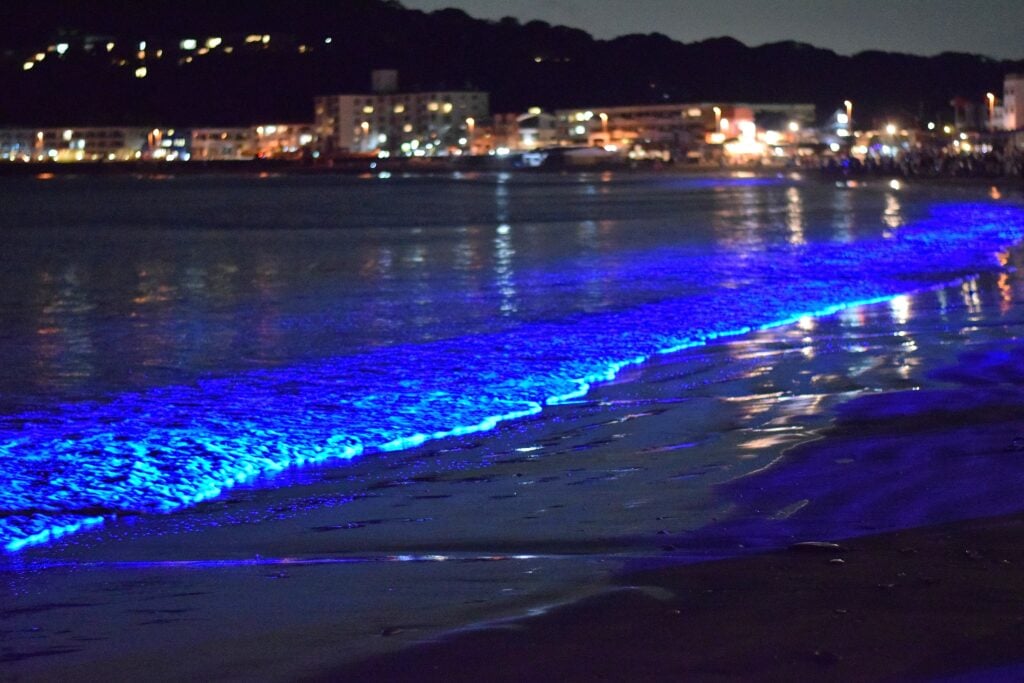 Distance from Orlando: 45 minutes
Cape Canaveral is home to the Kennedy Space Center as well as another marvel, too. From May to November, bioluminescent creatures known as Dinoflagellates light up the coastline at night. Their bright lights are activated every time your paddle hits the water. Tours depart each night from 8:30 pm to midnight.
Accommodations Nearby:
Museum and Attraction Day Trips from Orlando
Travelers making their way through Central Florida will find an enormous amount of attractions to visit. Central Florida is home to a nearly overwhelming array of shows, museums as well as interactive exhibits. Take your pick from an array of great entertainment.
Dali Museum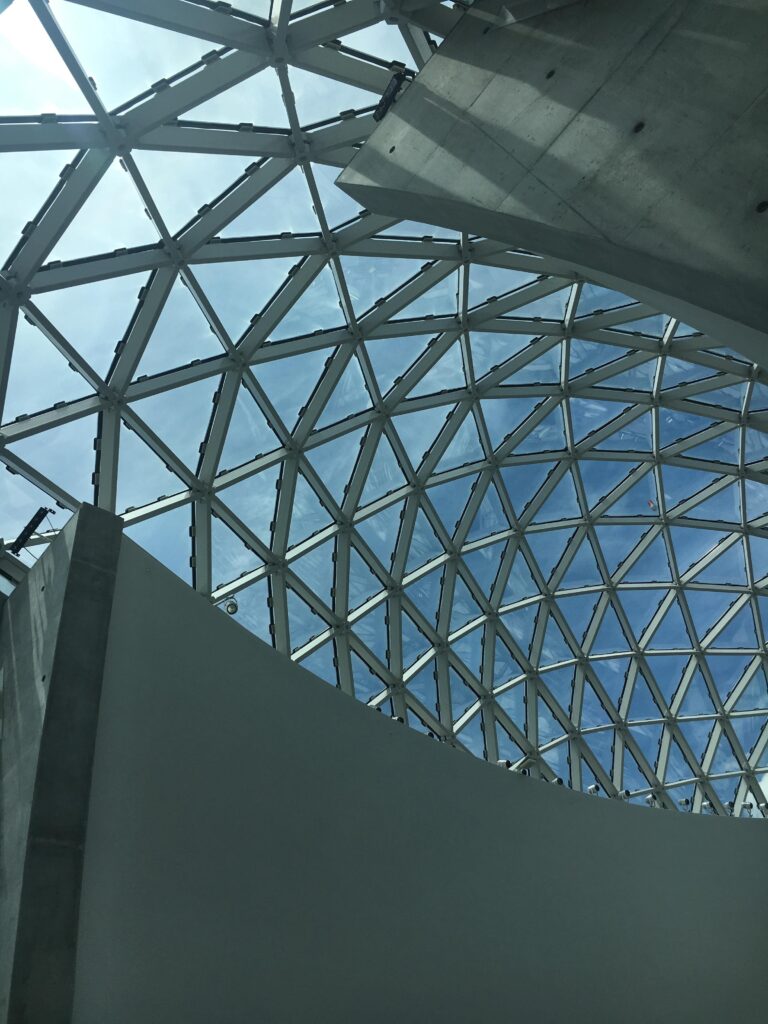 Distance from Orlando: 2 hr 15 minutes
Perhaps the greatest museum you've never heard of, the Dali Museum sits on the coast of Tampa. The Dali Museum houses a large collection of surrealist painter, Salvador Dali's work. Aside from the permanent collection, the museum also hosts a rotating selection of exhibits from around the world, with topics as varied as molecular gastronomy and Da Vinci's machines. The architecture of the museum even attempts to replicate the eccentric aesthetic of Dali's work, with a design that blends modern with peculiar. The garden right outside the museum's building also has a Wish Tree, which has ribbons and strings left by visitors.
Accommodations Nearby:
Kennedy Space Center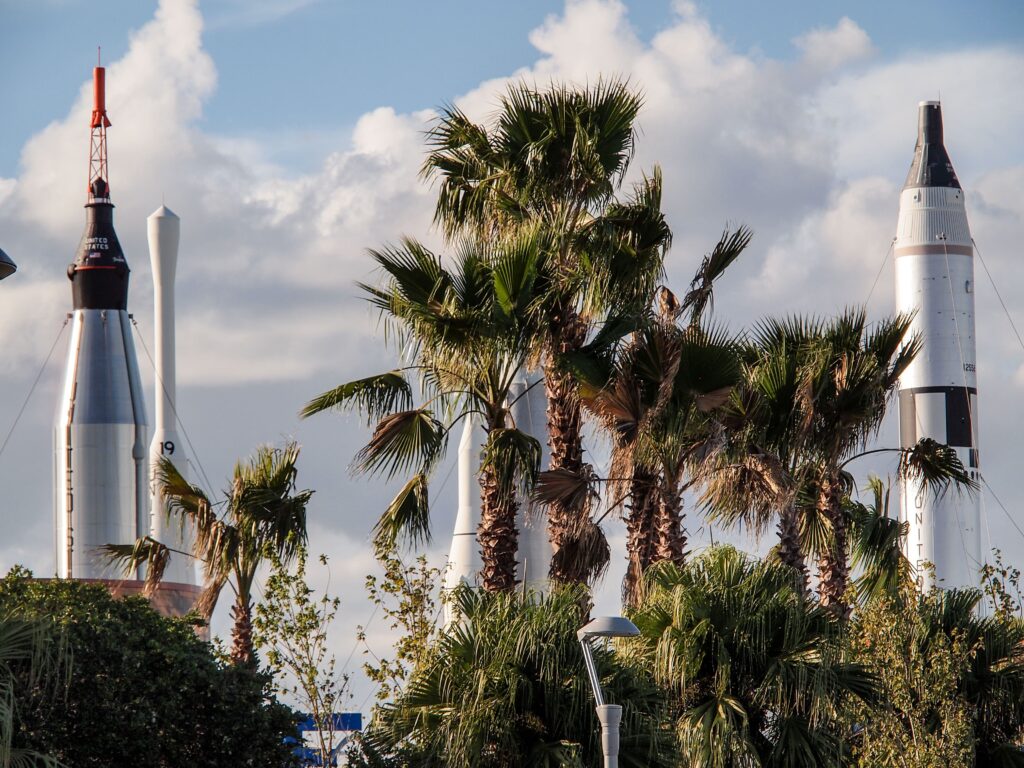 Distance from Orlando: 50 minutes
Get as close as you can to rocket launches, the Saturn V rocket, and even touch a piece of the moon. The Kennedy Space Center is one of the best day trips from Orlando for those curious about our outer worlds. Visitors are enamored by the sheer size of NASA's rocketships and can learn about how exploration into space is possible. Several times a year, Kennedy Space Center hosts family Overnight Adventures where you can camp out under the Space Shuttle Atlantis as well as see the stars.
The Florida Aquarium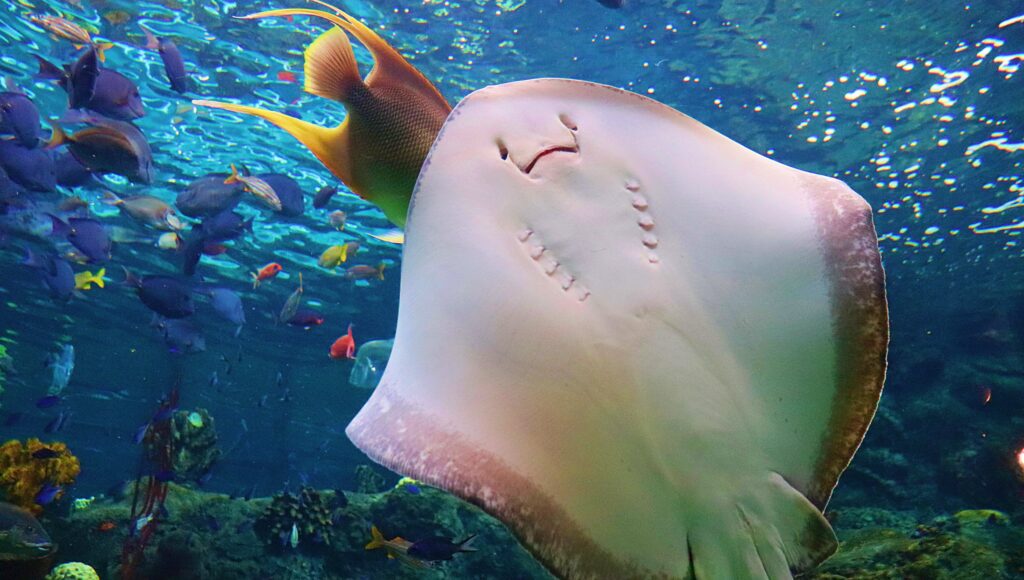 Distance from Orlando: 1 hr 21 minutes
Don't miss out on seeing some of Florida's unique wildlife that lives in the ocean or freshwater. The Florida Aquarium protects and restores Florida's ecosystems with research and rescue efforts, with over 9,000 animals in the facility. Enjoy the extraordinary dolphin shows, pet the stingrays (don't worry, their stingers are removed!), see the otters, and other exciting animals.
Historic Day Trips from Orlando
Although many visitors to the Sunshine State have a hard time seeing past the glow of the Mouse, there's a lot of history to explore here, too. From St. Augustine to Villa Vizcaya in Miami, there's plenty to see that will please the historians among you. Definitely a day trip from Orlando you won't want to skip!
St. Augustine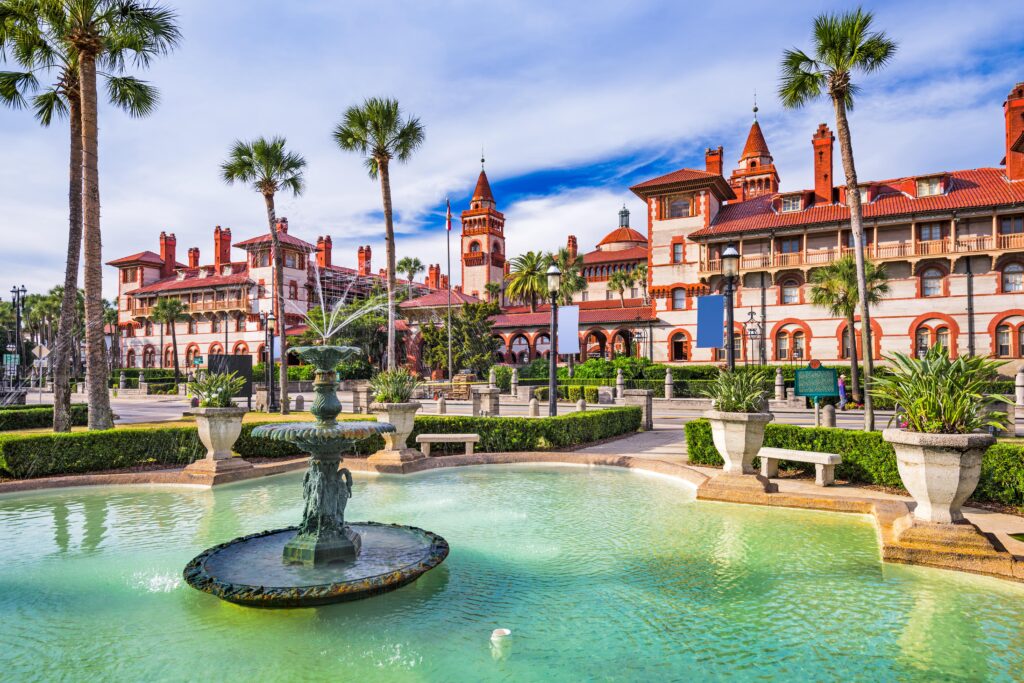 Distance from Orlando: 1 hour and 45 minutes
A historic phenomenon founded in 1565, St. Augustine is one of the oldest cities in America. Today, it's a thriving town where you can visit dozens of historical sites. Tourists can see the oldest masonry fort in the US, Castillo San Marcos, the Lightner Museum, as well as Fort Matanzas. Visitors can walk around the charming downtown area, where there are plenty of unique shops and boutiques, restaurants, and excursions. Don't forget to visit the Fountain of Youth to see real-life historic cannons. There are even peacocks that call this park home, so bring some spare change for a chance to buy food to hand-feed them!
Accommodations Nearby:
Maitland Art and History Center
Distance from Orlando: 30 minutes
North of Orlando in the small town of Maitland is the Maitland Art and History Center. The center hosts a rotating collection of art exhibits as well as a permanent selection of historic Florida objects. Readings by local and national authors are also common throughout the year. Additionally, visitors can take a delightful stroll through the grounds including a garden and chapel built in the Mayan Revival style.
Ponce de Leon Lighthouse and Museum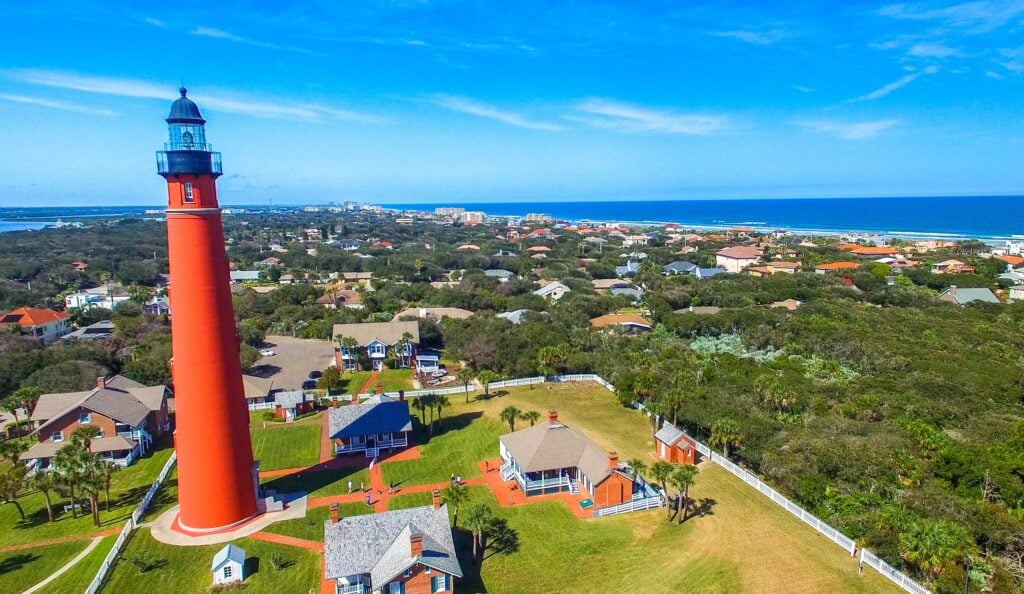 Distance from Orlando: 1 hour and 15 minutes
Open to the public 363 days a year, the Ponce de Leon Lighthouse was lit for the first time in November of 1887. These days, the Ponce Inlet marvel is more for educational purposes. Only closed on Christmas and Thanksgiving holidays, the lighthouse and attached museum offer one and a half to two-hour tours to visitors looking to learn the in-depth history of Ponce de Leon Inlet.
Accommodations Nearby:
Villa Vizcaya Museum & Gardens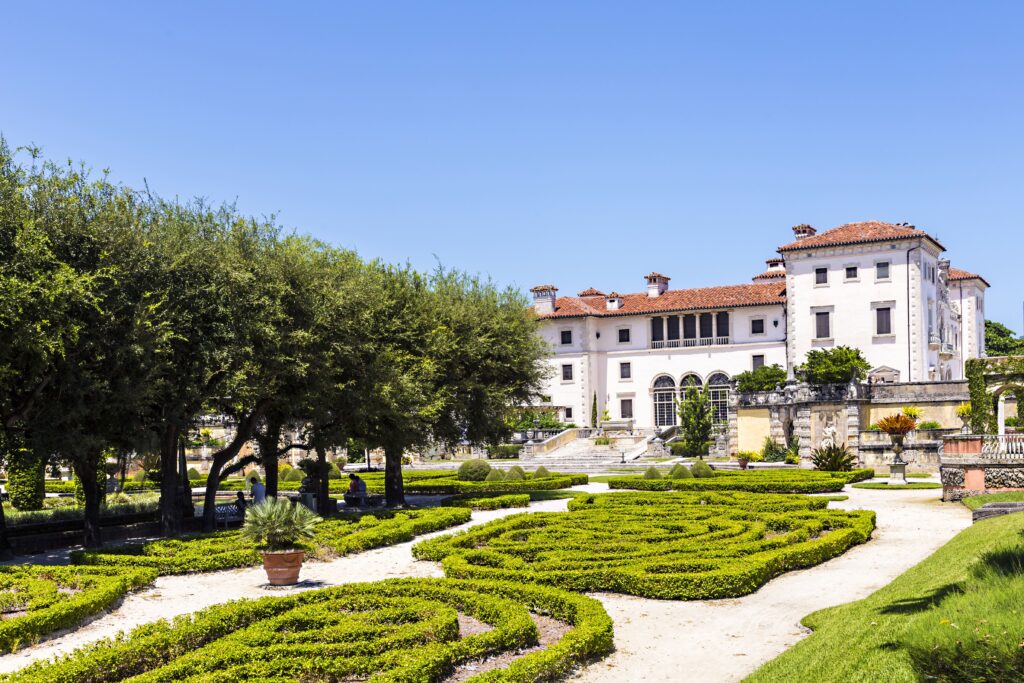 Distance from Orlando: 3 hours and 30 minutes
Created as the home of industrial executive John Deering, the Villa Vizcaya is a Mediterranean Revival estate. Located in the Coconut Grove area of Miami, Villaza Vizcaya was built between 1914 and 1922. It was entirely surrounded by subtropical forest that is found along the Biscayne Bay. The villa has European-styled gardens and a luxurious pool partially enclosed in a grotto. During the holidays, you can see all the festive decorations just as they would have been in the 1920s. Each room of the Main Hose are designed around unique pieces of furniture, paneling, as well as elements like gates and fireplaces.
Accommodations Nearby:
Beach Day Trips from Orlando
Florida's best beaches are only a hop, skip and a jump away from the theme park capital of the world. Whether you want exciting dining and attractions to accompany your day at the beach or a tourist-free strip of sand, you'll find it in Central Florida. Unquestionably, some of the closest (and best) Florida beaches are closest to Orlando. Similarly, tourists and locals love to plan their getaways to these more tropical locations. The best time of year comes during the winter months when the sunshine still radiates in the south.
Cocoa Beach
Distance from Orlando: 1 hr 21 mins
Perhaps the most popular Florida beach destination and one of the best day trips from Orlando, Cocoa Beach is a laid-back strip of sand where you can rent a surfboard and ride the gentle waves. The main attraction here is the Ron Jon Surf Shop, which sits right on the beach. Undoubtedly, a massive shop with towels, bathing suits and sunblock, you won't have to worry about forgetting a thing. If you love busy beaches, Cocoa is sure to fill your social needs.
Accommodations Nearby:
Ormond Beach
Distance from Orlando: 1 hour and 5 minutes
Ormond-by-the-Sea is a hidden-gem beach just an hour from Orlando on Florida's east coast. So, if you're looking to beat the crowds and experience a slice of "real" Florida, head to Ormond Beach.
Accommodations Nearby:
Clearwater Beach
Distance from Orlando: 2 hours
On Florida's western coast just north of Tampa Bay you'll reach Clearwater Beach. Here lies a soft, white sand beach that delights tourists and locals alike. Besides the beach, there are plenty of attractions to keep you busy afterward. Take a dolphin-watching tour or head to the Clearwater Marine Aquarium to see exotic sea life up close.
Amelia Island
Distance from Orlando: 2 hours and 45 minutes
For a beach day trip that emphasizes Florida's natural wonders, head to Amelia Island. Not only is the beach a beautiful example of Florida's coastal habitat, but nearby is also Fernandina Beach. Fernandina offers a glimpse into Florida history that dates back to the 16th century.
Where to Stay in Orlando
It comes as no surprise that Florida has some of the best resorts and hotels in the United States. Not to mention, with all of these exciting and memorable trips in one of Florida's most populated cities, vacationers can find variety in their trips every year. With so many things to do, it's no wonder that Orlando is one of the most sought-after vacation destinations. Take a look at Orlando vacation rentals available now that you can book for your next trip to the City Beautiful. Looking to buy? We also have timeshares for sale from top developers and resorts.
Top resorts to stay at in Orlando:
Looking for more information? Call us to speak with one of our expert representatives at 1-800-610-2734. We can help you find an Orlando timeshare available to rent or buy today.