Are you looking for the perfect summer destination? Look no further than Canada! Canada is an amazing place to explore during the summer. From its stunning coastline to its charming cities, there is something for everyone. Before you start planning, here are some tips to consider for Canada summer travel on a budget.
4 Canada Summer Travel Tips
#1 Pack For the Weather
When you think of Canada, you probably think of freezing cold weather, but in the summer, it can actually get hot. Weather in Canada during the summer varies significantly by region. In general, temperatures across the country tend to be on the warmer side, especially compared to the colder months.
Generally, average high temperatures on the east and west coasts are in the low 70s °F (20s °C) during the summer months. Temperatures between these coasts can range from 77 to 86 °F (25 to 30 °C). In some interior locations, temperatures can even exceed 104 °F (40 °C ) occasionally. Therefore, depending on where you are in the country, summer weather can vary significantly. If you prefer cooler temperatures, then the coasts may be more suitable for you. In contrast, if you enjoy warmer temperatures, interior locations may be more to your liking.
No matter where you go, you can pack light. You don't need heavy coats or undergarments for traveling to Canada in the summer. When participating in physical activities during the summer, it's important to wear the right clothes. Make sure to pack comfortably and functionally.
#2 Enjoy the Nature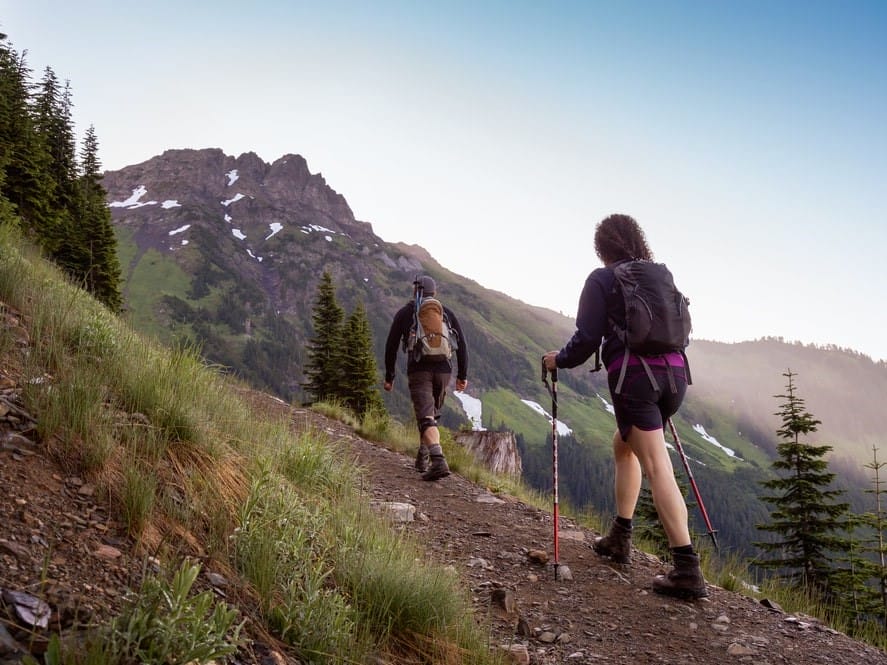 There's no doubt that cities in Canada are great – they're mostly multicultural, clean, and safe. However, this country is also known for its natural beauty. If you are looking to save money, getting outdoors and experiencing nature can be a cheap way to do so. Hiking, camping, fishing, and other outdoor activities are all popular when you travel to Canada in the summer. In addition, if you are looking for a quiet place to relax and reflect, the peacefulness of nature can be a great way to recharge.
Whether you're in the Rockies, along the Pacific Coast, or in the Arctic, you'll find breathtaking views, diverse wildlife, and endless opportunities for adventure. Canada is a playground for nature lovers, offering something for everyone.
The best material to wear is lightweight and breathable. Cotton, linen, and synthetic blends are all good choices. Footwear is also important when being active in the summer. Look for a lightweight pair of running shoes that provide adequate cushioning and support. Or, if you plan on being in the water, you may want to opt for a pair of water shoes or sandals.
#3 Know the Safe Places to Travel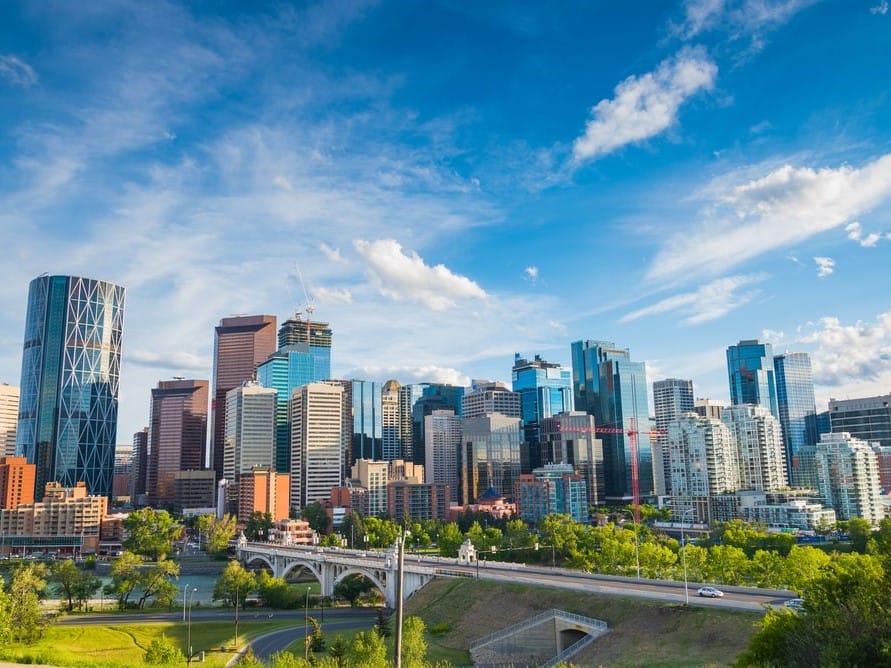 Traveling to any country will inevitably expose you to safe and unsafe neighborhoods, and Canada is no different. It is wise to research ahead of time in some cases, such as Vancouver, Winnipeg, and Toronto. Even though the tourist areas are far from tough neighborhoods, there are places to avoid.
In general, Canada is a safe country, with very little crime directed at tourists. As long as you know where to avoid, you should enjoy your Canada summer travel experience. That said, it's critical to research the area you plan to visit before your trip and take precautions like avoiding late-night walks in unfamiliar parts of town.
Resorts in Canada in safe locations:
#4 Save Money on Accommodations for Canada Summer Travel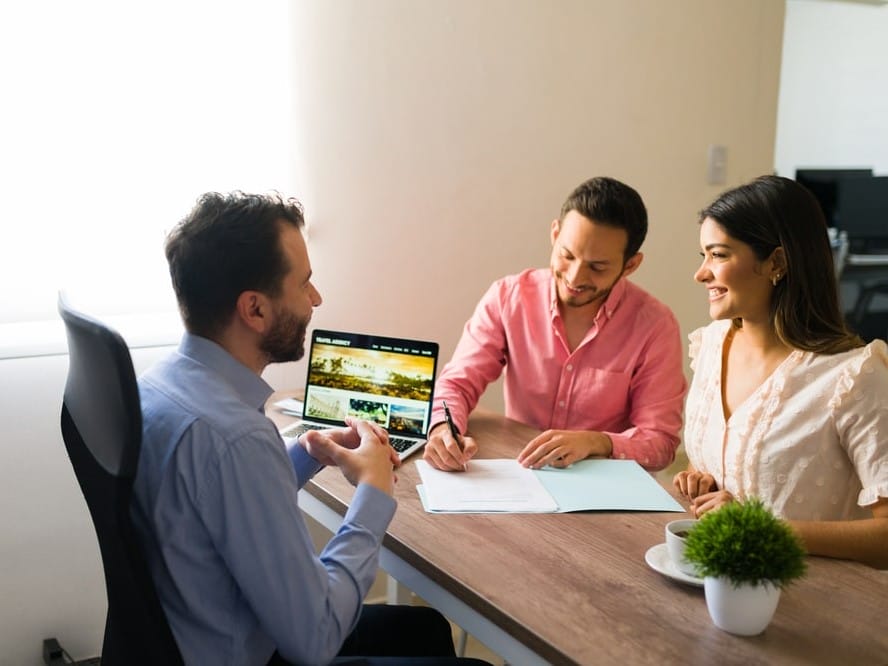 If you plan to travel to Canada every summer, buying a timeshare would allow you to do so while also saving some money. Not to mention, the timeshares in Canada are fabulous. If you buy a timeshare on the resale market, you can save thousands. If you aren't ready to purchase just yet, renting a timeshare is an excellent way to find a good deal or to try before you buy.
Our team is here to help! Feel free to give us a call at 1 (800) 610-2734 if you have any questions. We look forward to hearing from you and helping you find the perfect timeshare.
Below, we are going to highlight some of the best resorts in Canada, so you can get familiar with what our marketplace has to offer. These resorts are in safe locations, have fabulous amenities, and boast incomparable accommodations.
Best Resorts for Canada Summer Travel
WorldMark Canmore-Banff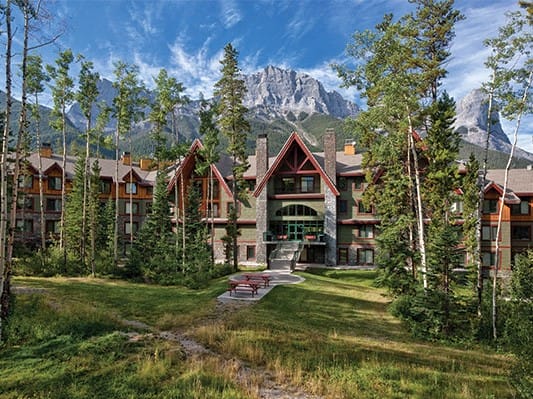 WorldMark Canmore-Banff is a charming mountain retreat located in Alberta's Bow Valley, offering a stunning natural backdrop for your stay. Choose from luxurious studios and one- or two-bedroom accommodations, all fully equipped for your convenience. On-site, you can enjoy a range of amenities, including a fitness center, an outdoor heated pool, and a barbecue area. Not to mention, this Wyndham resort has an activities center that hosts changing events, ensuring every Canada summer travel experience is unique and memorable.
There are a variety of activities near this resort, including fishing, canoeing, hiking, and golfing. Then after a day spent exploring the rugged terrain, stroll through the beautiful small town of Canmore and sample the local pubs and restaurants.
Club Privilege Du Mont-Tremblant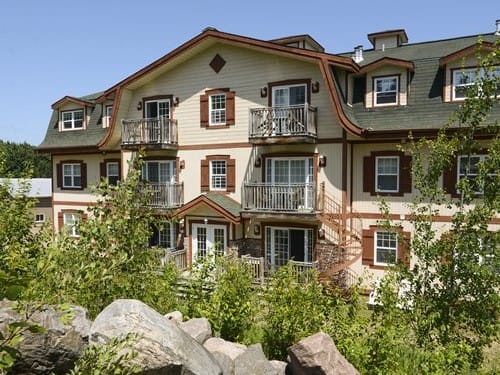 In the heart of Mont-Tremblant's old village, the Club Privilege Du Mont-Tremblant is the destination of choice for thousands of vacationers every year. Its picturesque mountain scenery and cultural heritage make Mont-Tremblant an unforgettable trip. Guests will enjoy their fully-furnished accommodations with fireplaces, microwaves, dishwashers, and dishwashers. Additionally, there is an outdoor heated pool, a boat launch, and bicycles available on site, perfect for traveling to Canada in the summer.
This resort is an ideal getaway set in the secluded area of the Laurentians. Golf enthusiasts are in luck. There are six golf courses nearby this timeshare resort. Moreover, you can windsurf, ride horses, eat, shop, and enjoy live entertainment in Mont-Tremblant nearby.
Banff Rocky Mountain Resort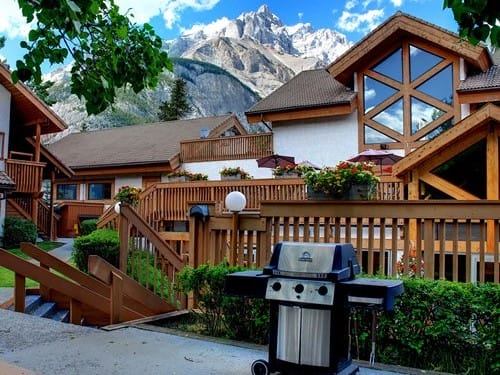 Located in Canada's oldest national park, Banff Rocky Mountain Resort offers a spectacular mountain getaway. There is a swimming pool, a hot tub, a fitness center, an Alpha Bistro restaurant, and a shuttle service to downtown Banff available at the resort. Also, there is enough space in the condos and suites to accommodate your entire group. Offering a great location near the action, this resort is sure to please.
Alberta's wilderness is the perfect destination for nature lovers. The towns of Banff and Lake Louise are also great places to relax and enjoy the outdoors. Visitors to this pristine area can engage in activities such as mountain recreation, hot springs, and watersports.
WorldMark Sundance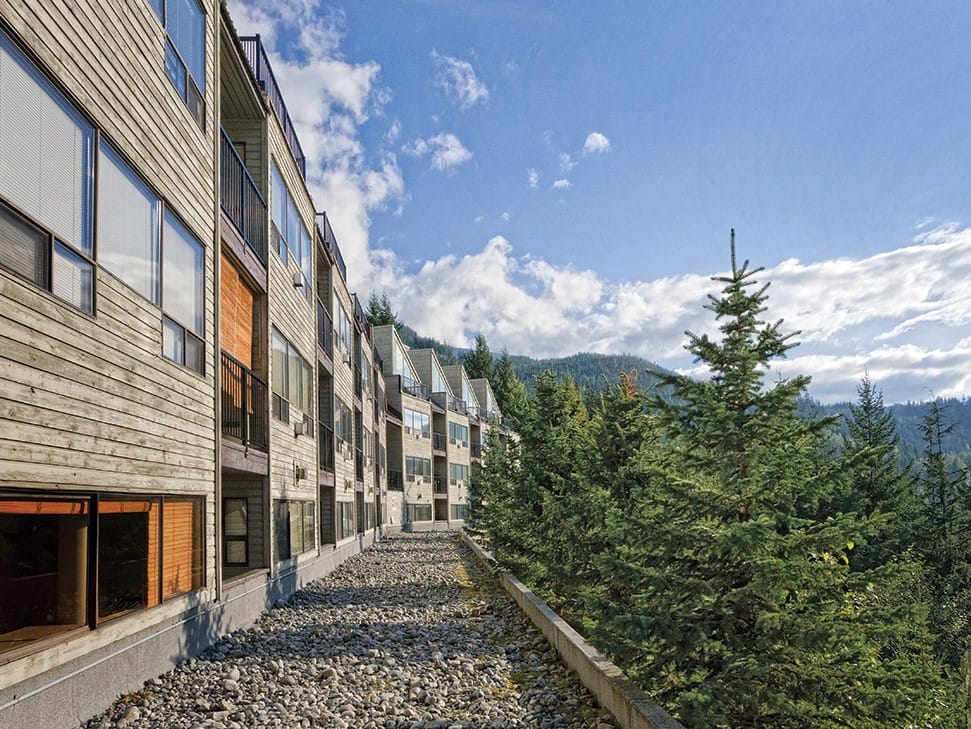 WorldMark Sundance is an ideal Whistler timeshare to unwind in after a day of golfing, boating, or however you decide to spend your vacation. With one-bedroom and two-bedroom suites featuring fireplaces and fully-equipped kitchens, these accommodations provide everything you could need. In addition to that, amenities such as hot tubs, movie rentals, and equipment storage for mountain bikes are also available. This RCI Gold Crown facility is conveniently located just a few blocks away from the Whistler Creek mountain base and Creekside gondolas, making it a convenient choice for travelers seeking adventure.
Although Whistler is known for having Whistler Blackcomb, one of the best ski resorts in the world. During the warmer months, there is no shortage of things to do, from outdoor adventures to cultural activities. Whistler is truly a year-round destination. You can hike, bike, windsurf, play tennis, or explore Whistler Village's shopping, nightlife, and restaurants.
Club Geopremier At Auberge Du Lac Morency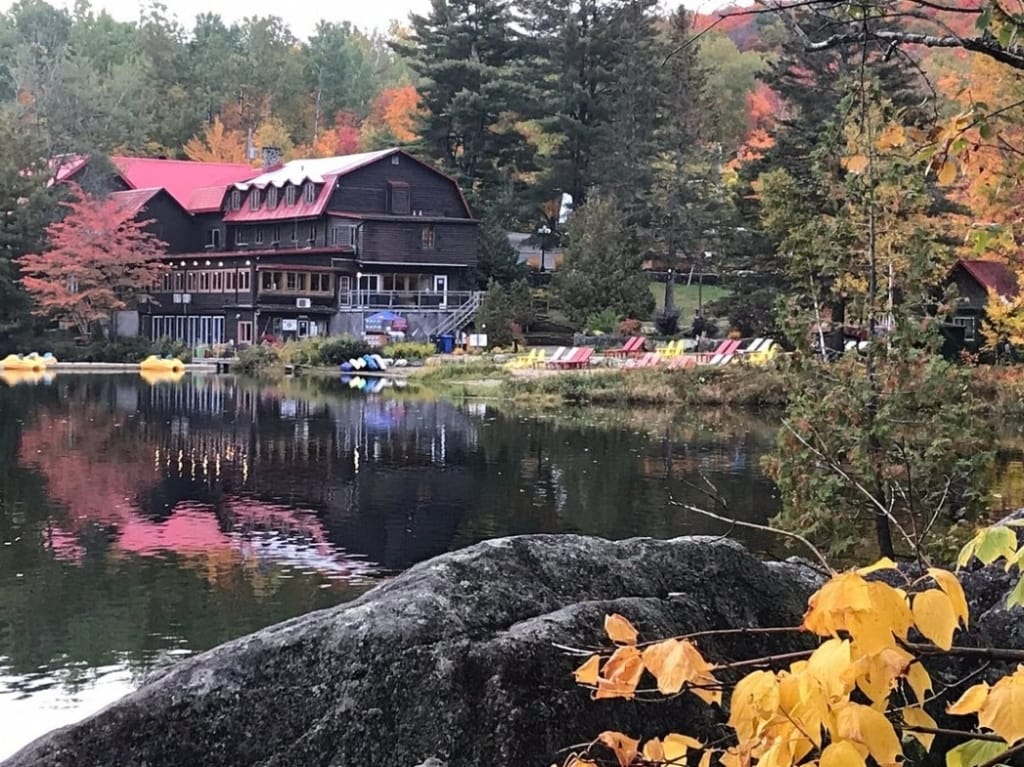 Escape to the tranquil woods surrounding Lake Morency for a week-long retreat and immerse yourself in the wilderness. Club Geopremier At Auberge Du Lac Morency offers the most breathtaking vacation spot for those seeking peace and serenity. This alpine resort offers a range of amenities, including a fitness center, game room, hot tubs, and live entertainment. The Wyndham brand is also one of the best vacation clubs to own with, so you can rest assured you are in good hands.
In addition to its exceptional facilities, the resort offers a variety of outdoor activities, such as fishing, canoeing, paddleboarding, golf, horseback riding, and hiking trails. This makes it the most ideal destination for your summer getaway. Whether you're looking for an adventurous outdoor excursion or a relaxing time in nature, Club Geopremier At Auberge Du Lac Morency has everything you need.
Fairmont Vacation Villas at Mountainside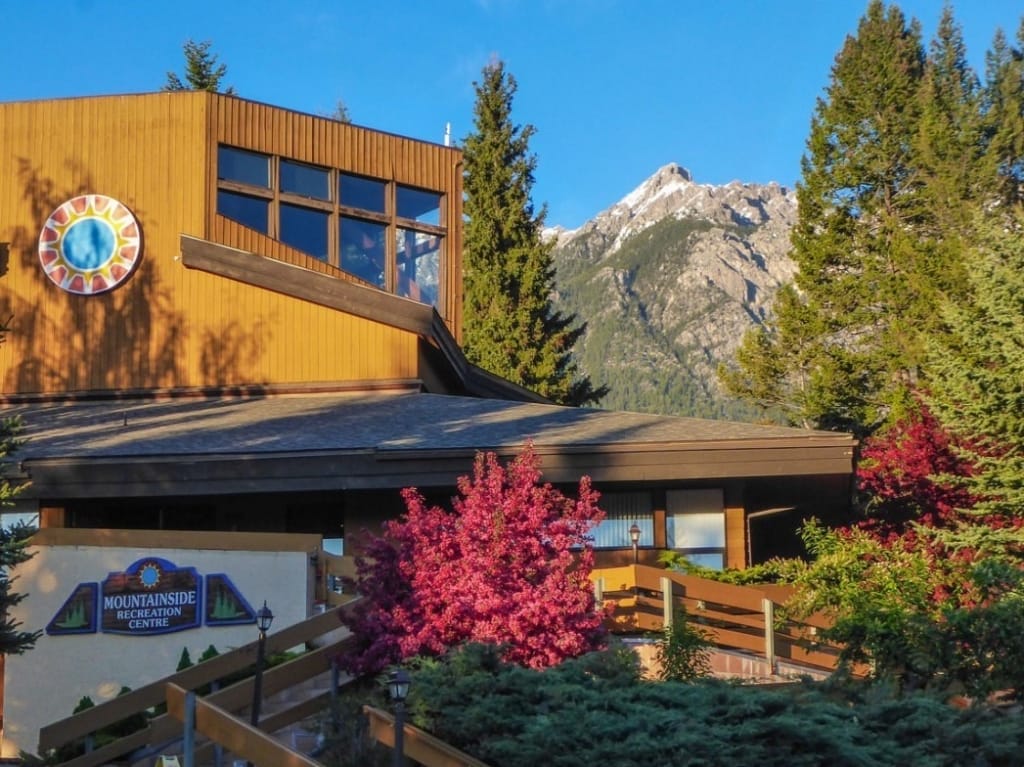 Fairmont Vacation Villas at Mountainside is on the western side of the Canadian Rockies and offers a vast recreational property perfect no matter what time of year your visit. With 116 fully furnished one- and two-bedroom villas, each Mountainside Vacation Villa is situated on a golf course with breathtaking views of the course or nearby mountains. The resort includes two championship golf courses, tennis courts, three mineral pools, a clubhouse, a gym, horseback riding stables, and restaurants, making it the perfect Canada summer travel resort.
Fairmount Hot Springs is a charming little town just outside Invermere, where this resort is located. Although it is a small town, it offers beautiful hot springs, restaurants, and world-class hiking opportunities. As an added bonus, the resort looks out over the Columbia River Valley, which offers excellent fishing.
Recap: Canada Summer Travel Tips
The summer months provide the perfect opportunity to take in the natural beauty of Canada. In addition to the natural beauty of Canada, there are also plenty of vibrant cities to explore. From the bustling streets of Toronto to the quaint cafés of Montreal, there is something for everyone. If you're looking for nightlife, you won't be disappointed. Canada also has its fair share of festivals, concerts, and other events throughout the summer.
No matter what your interests are, you're sure to find something that suits you in Canada. So grab your suitcase and get ready for the summer of a lifetime in Canada!
If you are interested in any of the timeshares above, give us a call today at 1 (800) 610-2734. Or click the button below to start looking at our marketplace of timeshares for rent and sale.