Vacationing affordably is so easy with timeshares. Membership networks, exchange programs as well as vacation ownership allow families to make memories at a fraction of the cost. Plan with TAN (Travel Advantage Network) timeshares is another awesome network that brings resorts in every corner of the world within reach. Specializing in lesser-known resorts in unique areas helps bring vacation affordability to the forefront of the industry.
What is the Travel Advantage Network?
Properties within the Plan with TAN VIP program offer great accommodations that are perfect for families. Like most timeshares, TAN resorts offer spacious suites featuring balconies, kitchens, dining space as well as multiple bedrooms. Travel Advantage Network clients can also purchase vacation weeks at hugely discounted rates. Because of this, members find it more worthwhile to buy in bulk for years worth of travel at TAN resorts.
Firstly, Travel Advantage Network Vacations timeshares allow members to travel flexibly with significant savings. The multi-destination network creates easily customizable vacations with overall convenience. In addition, TAN resales feature Right to Use floating timeshare weeks, which gives owners a less traditional timeshare experience. You may be on the fence about whether timeshare is right for you, so give TAN resorts a try with lower commitment and zero hassle.
Plan with TAN Excess Inventory
The Travel Advantage Network's excess inventory is full of TAN vacation properties at highly discounted rates. They normally sell out quickly because of their instant availability. Posting in real-time, these properties go by timeshare week dates. This is "excess" inventory, so members can book these vacations for super low prices without spending their annual vacation week.
Best Plan with TAN Properties on the Resale Marketplace
Vacationers can find Hawaii Plan with TAN properties, as well as other popular vacation destinations like Mexico. On Timeshares Only, we feature several Travel Advantage Network vacations properties that can be purchased or rented at competitive rates.
Liki Tiki Village in Orlando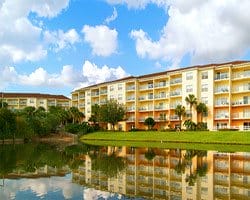 Focused on creating a relaxed environment while still upholding excellent service, Liki Tiki Village condominium-style resort is perfectly located near Disney World while also being out of the way of Orlando traffic. The kids will be busy all day at the water activity park with two expansive pools, which is most important to parents. Five waterslides, a water volcano, and tiki heads create a fun atmosphere without a doubt. There are also planned arts & crafts activities Monday through Friday, so add these to your vacation agenda when there's some downtime between theme park adventures.
Cofresi Palm Beach & Spa Resort in the Dominican Republic
Overlooking the crystal clear Caribbean sea, this resort caters to a more luxurious environment while still being completely family-friendly. Perfect for a couples getaway or an international family retreat, Cofresi Palm Beach & Spa Resort provides outstanding service and accommodations. Staying here will quickly fill your vacation schedule with introductory scuba lessons, theater shows, a nightclub, tennis courts, golf and so much more. In addition, there are activities just for kids, so each family member, from toddlers, teens, and adults, can have an incredible experience at this Travel Advantage Network resort.

Villas of Sedona in Arizona
Head to the west for some red rock adventures at Villas of Sedona in the desert. Nestled in between beautiful rock formations giving guests unique and gorgeous views, Villas of Sedona townhouses are perfectly located near the heart of Sedona. On-site is an indoor and outdoor swimming pool, fitness center, kids playground and game room, as well as a dry sauna to create the ultimate desert vacation experience.
Ellington at Wachesaw Plantation near Myrtle Beach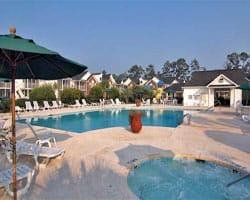 Ellington at Wachesaw Plantation is just south of Myrtle Beach is a great getaway for everyone in your travel party. Situated on the world-famous PGA Myrtle Beach Golf Course, the Wachesaw East Golf Course, the sports enthusiast will undoubtedly love its prime location. All types of water activities will also be must-do events, from sailing to deep-sea fishing and more. Accommodations include one, two, and three-bedroom villas with private balconies, laundry units, and fully-equipped kitchens. Have fun out in the sun at the Atlantic beaches or on beautiful hiking trails, and then come back to your home away from home to unwind at the Travel Advantage Network resort.
Mayan Palace Puerto Vallarta in Mexico
You'll find the Mayan Palace in Puerto Vallarta where the perfect climate and beaches draw in thousands of tourists. This resort will certainly delight your senses and give you a memorable Mexican vacation. The private beach access, crystal clear pools, and palm trees swaying in the wind bring families and couples alike back year after year. An on-site spa, bar lounge, and adults-only pool all create a perfect parents' retreat. Mayan Palace Puerto Vallarta is also family-friendly, with unique family rooms and kitchenettes. The activities are endless in Puerto Vallarta, so take advantage of this gorgeous beach city.
Vacation Village at Williamsburg in Virginia
Vacation Village at Williamsburg is designed to reflect the beauty of the surrounding city. Guests will feel as if they have been transported back 300 years with the resort's colonial-inspired architecture. Despite the resort's historic look, its accommodations and amenities are very modern. In the summer, guests can enjoy the resort's outdoor pools, while guests can enjoy the indoor pools in the winter. There are many sports courts at the resort for those wanting to stay active, including tennis, volleyball, and basketball. Vacation Village Spa at Williamsburg is a must to do for those wanting to relax.
Grandview Resort in Las Vegas
The Grandview at Las Vegas is conveniently located near the world-famous Las Vegas Strip. You'll find a kitchen and laundry unit in every one-bedroom or two-bedroom suite. The resort's amenities include five hot tubs, poolside activities, kids' events, mini-golf, and a fitness center. Numerous local attractions are within easy reach of Las Vegas including the Hoover Dam, Red Rock Canyon, Valley of Fire, and Death Valley. All of these attractions provide some of the most magnificent scenery in the world.  
Plan with TAN Resorts on Our Marketplace
Plan With TAN Membership for Sale
Are you interested in joining the Travel Advantage Network? Browse our available Travel Advantage Network resales available to start exploring the Plan with Tan benefits.