We are just a few weeks away from summer, so what are you waiting for? Start planning the vacation of your dreams. Renting a timeshare in Florida is an excellent way to save money. Whether you are looking to relax on the beach or stay nearby the theme parks, we got you covered. Below we are going to highlight the top 10 Florida rentals by owner. These rentals come with all the amenities you need to enjoy your vacation in style. From spacious rooms to fully equipped kitchens, you'll have everything you need to make the most of your stay. Not to mention, at Timeshares Only, you can find rentals at an unbeatable rate.
Overview of Florida Rentals By Owner
Florida Rentals By Owner Near Theme Parks
Orange Lake Resort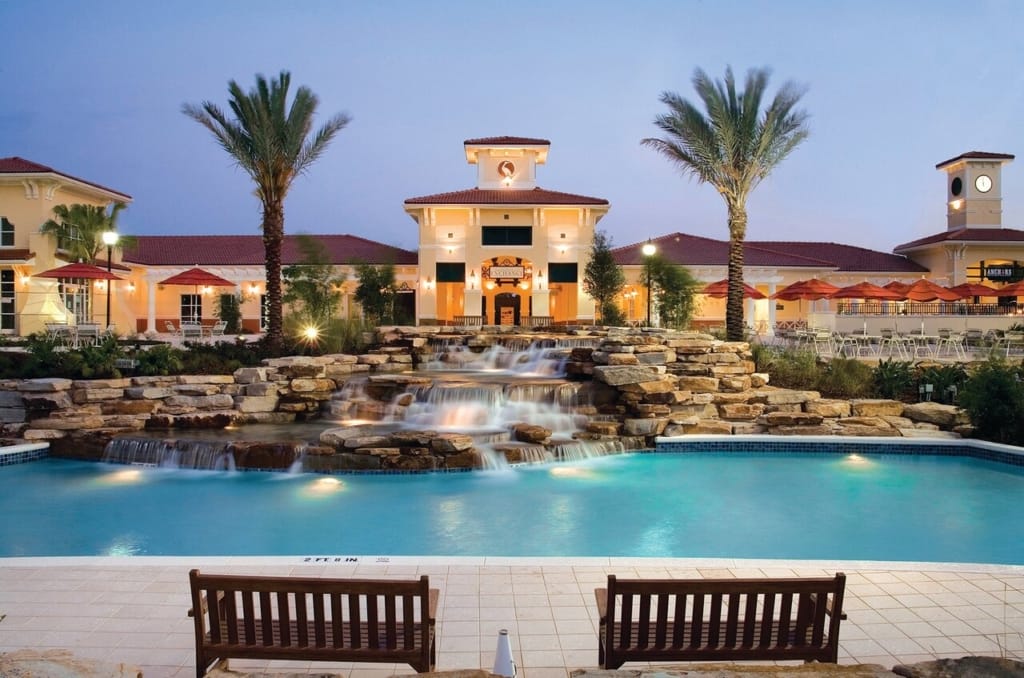 With its prime location, just minutes from Disney and Orlando's most popular theme parks, Orange Lake Resort is the perfect resort for you and your family. Family vacations at Orange Lake Resort are enhanced by its seven pools, four golf courses, 12 acres of a water park, and even more exciting outdoor activities. On the beaches of the on-site lake, water skiing, boating, and even jet skiing are popular activities to partake in. From studios to three-bedroom villas, this Holiday Inn Vacation Club resort offers a variety of accommodations.
Vacation Village At Parkway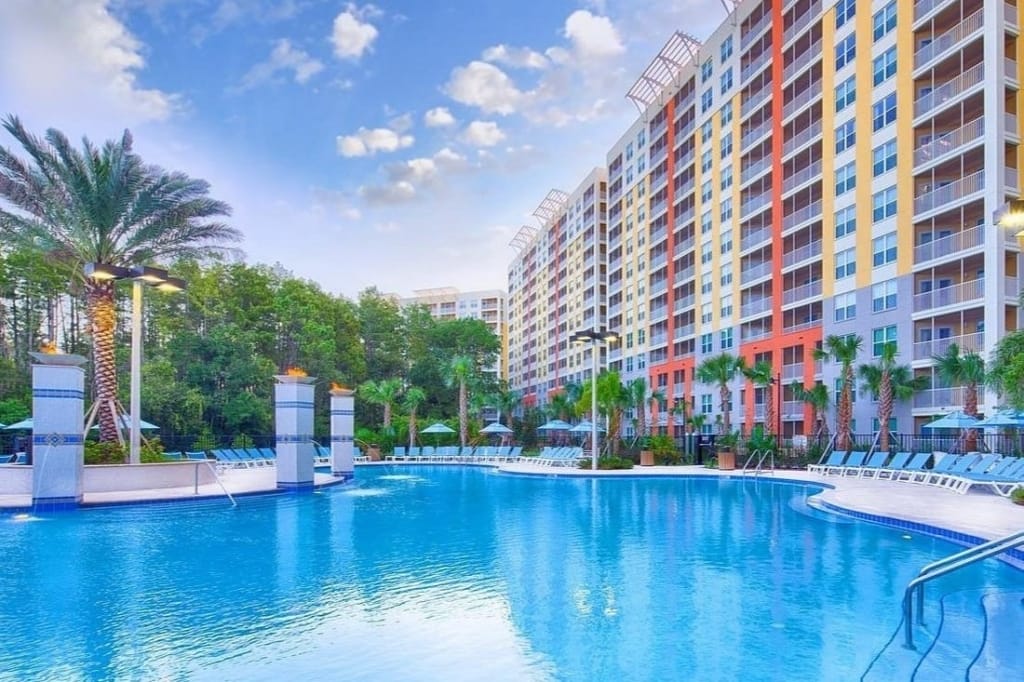 In the heart of Central Florida's attractions, Vacation Village At Parkway will provide you with peace of mind. Vacation Village at Parkway offers spacious, well-appointed one- and two-bedroom suites for guests after a day of adventure in the theme park capital of the world. There is plenty of room in this unit, so you can bring your family and friends. Enjoy great shopping and dining at Lake Buena Vista. There are also hot tubs, a pool, laundry facilities, and in-unit kitchens.
Westgate Lakes Resort And Spa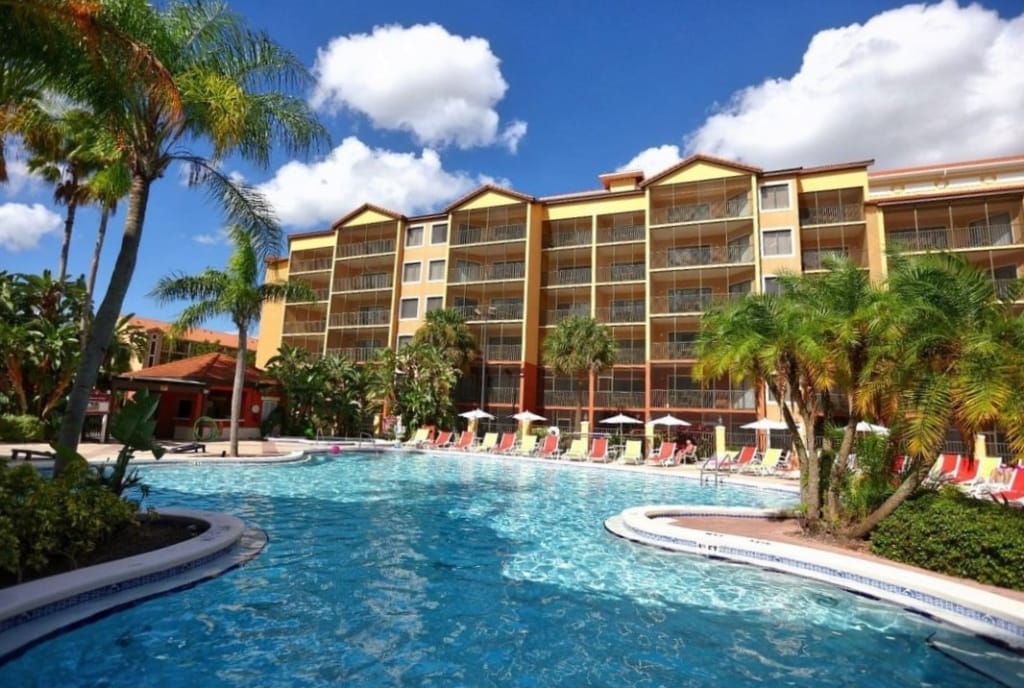 At Westgate Lakes Resort And Spa, you'll get everything you're looking for in Orlando, the world's favorite vacation spot. The Five-Star Westgate resort is the perfect place for a family vacation. Aside from all the attractions nearby, it's the perfect place for adventure and fun, as only Florida can offer. Throughout these Florida rentals by owner, there are ten pools, hot tubs, as well as a Kids Club for children. In addition, the large units are tastefully decorated and provide all the comforts of home.
The Fountains, A Bluegreen Resort
There are over 50 acres of land at The Fountains, A Bluegreen Resort along Lake Eve. Since it is centrally located, you can easily visit a theme park or take a day trip to the beach for a fun-filled day! You will experience a sense of cleansing and rejuvenation during this vacation. Fully equipped kitchens and laundry facilities are included in the villas. There is also direct access to the lake, family-friendly activities, an outdoor pool, a lakeside beach area, an exercise room, as well as a health club at this Bluegreen timeshare resort.
Florida Rentals By Owner Near the Beach
Marriott's Ocean Pointe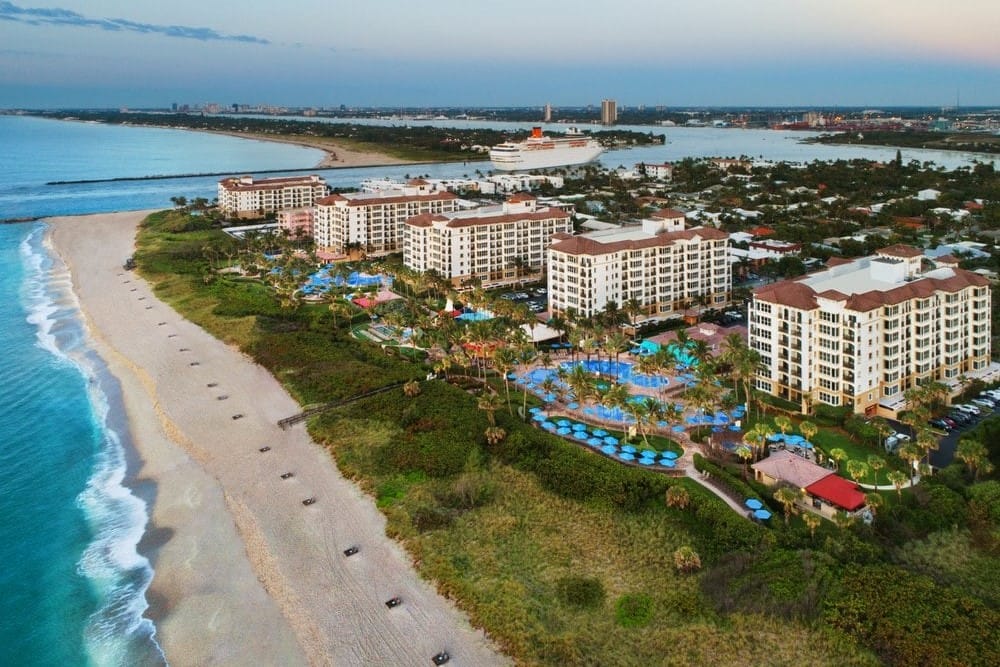 In the heart of Palm Beach's Worth Avenue shopping district, Marriott's Ocean Pointe resort overlooks the Atlantic Ocean. In the villas, guests will find a fine combination of luxury accommodations and conveniences. Your living room is the ideal place to relax, whether you're watching a movie or catching the sunrise from the balcony. A variety of amenities are available at this Marriott timeshare resort, including pools, spas, a children's playground, an exercise room, a sauna, a pool bar, as well as beach access.
Royal Floridian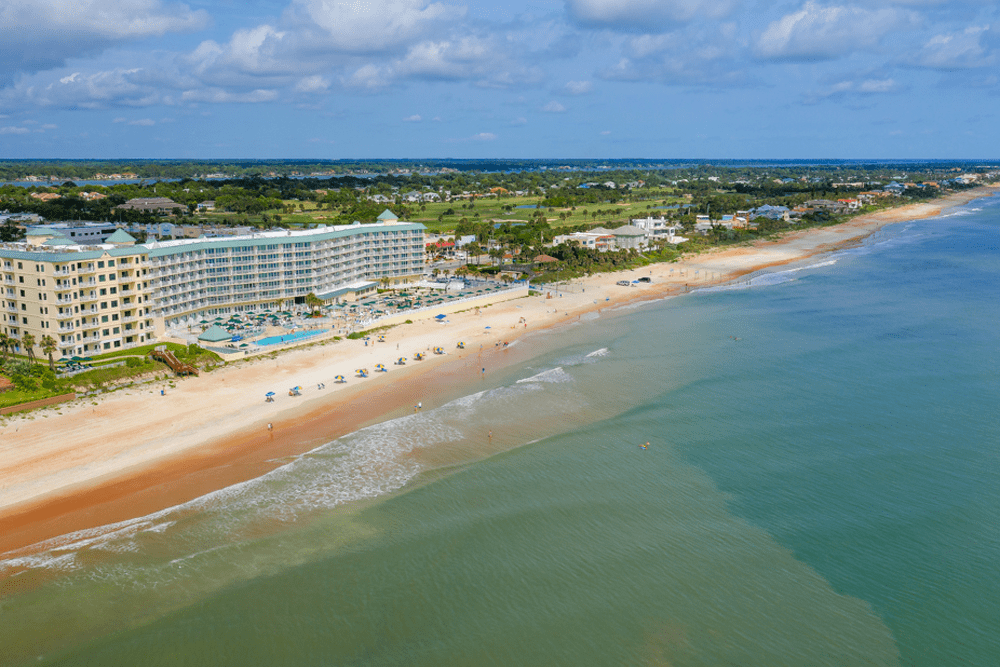 Indulge in the epitome of service and luxury at the Royal Floridian, a Spinnaker Resort located in picturesque Ormond Beach, FL. Immerse yourself in the opulence of the beautifully appointed units thoughtfully designed to cater to your every need. Relax and unwind with an array of on-site amenities, including a private beach, state-of-the-art exercise facilities, a game room, and indoor/outdoor pools. For the little ones, there's a playground to keep them entertained while you lounge in the whirlpool at these Florida rentals by owner.
Marriott's Beachplace Towers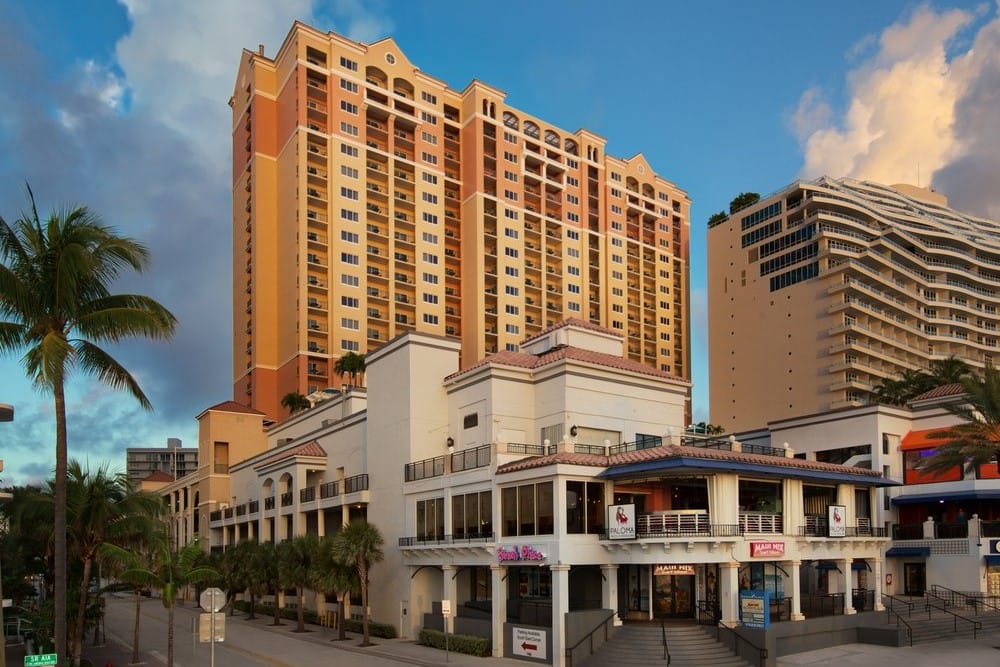 Marriott's Beachplace Towers is an oceanfront resort located in Fort Lauderdale, Florida. The resort offers guests a variety of amenities, including villas with private balconies and fully-equipped kitchens, an exercise room, a hot tub, and an outdoor pool. Guests can also take advantage of the nearby three-story shopping and dining complex. This area, located adjacent to this resort, is perfect for a day of shopping, dining, or enjoying the beach.
Wyndham Destin At Majestic Sun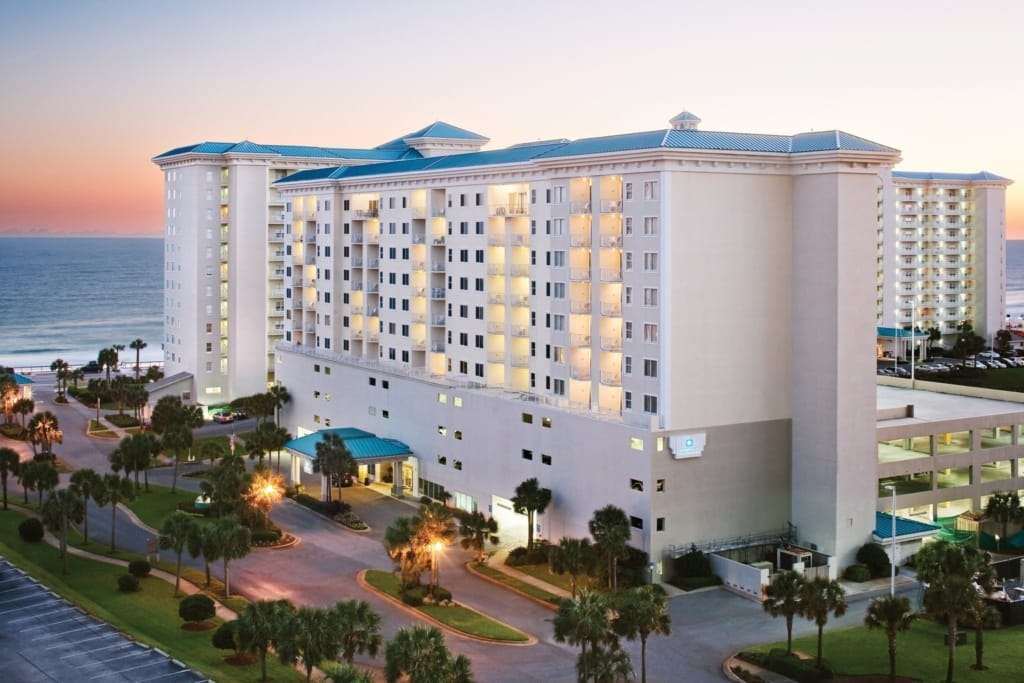 Nestled perfectly between the sparkling crystal waters of Destin, Wyndham Destin At Majestic Sun boasts a relaxing beach decor that seamlessly blends with the ambiance of the coast. The well-appointed units offer full kitchens as well as laundry facilities for your convenience. Stay active with golf and a full-service health club, or participate in the planned activities to create unforgettable memories. Take a dip in the stunning pool area, featuring five pools and multiple spas, and soak up the sun while enjoying the breathtaking surroundings. Whether you're seeking adventure or relaxation, the Majestic Sun offers it all.
Grand Seas Resort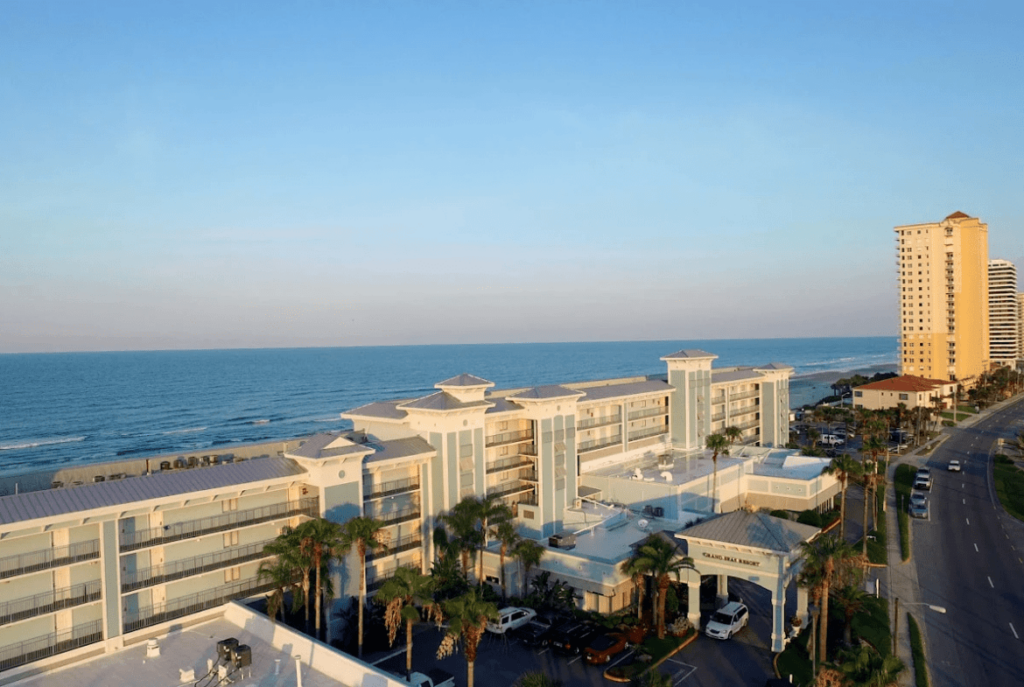 Family vacations to Florida are made convenient with Grand Seas Resort's beachfront location. Children will have fun at the five pools, playground, and mini-golf course while parents relax at the spa or have a delicious meal at the hotel's restaurant. There are also exercise facilities, fishing, saunas, hot tubs, and laundry services at this Exploria resort. The resort offers car rentals and is conveniently located near Daytona International Speedway and other attractions in the area, which makes it an ideal choice for exploring the area.
Wyndham Ocean Walk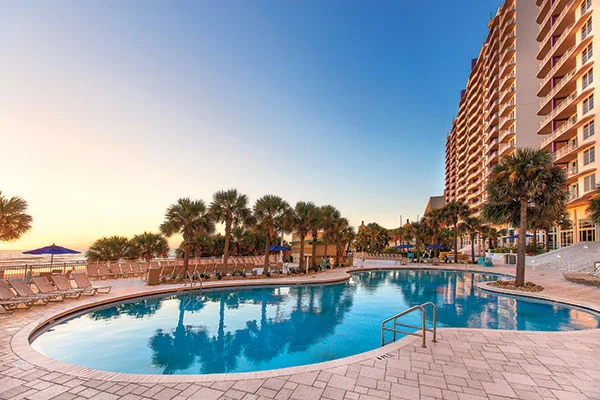 Nestled on a scenic stretch of pedestrian-only beachfront, this stunning new Art Deco-inspired condominium is a part of the impressive 19-story complex, which encompasses 80,000 square feet of top-tier restaurants and specialty shops. Each unit at Wyndham Ocean Walk is tastefully adorned with stylish decor and features a private balcony and a luxurious whirlpool bath in the master bedroom. This Wyndham property boasts an array of amenities. You will find indoor and outdoor pools, a state-of-the-art health and fitness center, direct access to the beach, exciting children's activities, hot tubs, saunas, as well as a high-tech golf training simulation center.
Find the Perfect Florida Rentals By Owner For You
When you are ready to book a timeshare rental, look no further than Timeshares Only. We have a vast marketplace of timeshare rentals by owner at all of the fabulous resorts above and more. Start the process today by browsing our timeshares for rent. Then, simply make an offer on the timeshare that best fits your criteria. Once you do that, our rental representative will reach out to confirm. If you are having trouble finding the rental for you, give us a call at 1-800-610-2734. We would love to help you through the process.
Florida Rentals By Owner: How to Rent Out Your Timeshare
If you own a timeshare in Florida and are looking to rent it out, Timeshares Only is a perfect choice. With our convenient online platform, you can easily list your timeshare for rent. Then, put some money back in your pocket for your unused timeshare ownership. Not to mention, our knowledgeable team has the expertise to help you find the best renters and set the most competitive rate for your timeshare.
Steps to Rent Out Your Florida Timeshare
Timeshares Only can help you locate all of the details of your ownership when you contact us to list your timeshare for rent. It includes your week number, point allocation, unit number, and more information about the resort or vacation club that you belong to.
The best way to advertise your timeshare for rent is to find a company that you can trust. With our multi-channel marketing strategies, your timeshare will reach targeted vacationers worldwide.
We will handle all the details of the transaction with you once your timeshare is reserved by a guest. So, the proceeds from the sale of your timeshare can be used to cover maintenance fees or other necessary expenses.
Give us a call at 1-800-610-2734 today to get started!