Did you know most people will take their vacations only a few hours away from where they live? According to the American Resort Development Association's International Foundation, a majority of timeshare owners will vacation in the region they live in. In fact, 57% of people who live in the Southern region of the U.S. report planning their vacations there. Without a doubt, Florida has some of the best staycation opportunities (and we can show you amazing Florida vacation rentals!)
Where to Stay in Florida
When travelers spend their vacation time close to home, we like to use the quirky term staycation! That is, "stay-vacation." Vacationing where you live is one of the most stress-free ways to plan out your time away. Without the cost of airfare, car rentals or expensive travel packages, staycations can undoubtedly be a real treat. With luxurious resorts seaside or in the heart of Orlando, Florida vacation rentals offer some of the best staycations ever.
Last Minute Vacation Rentals!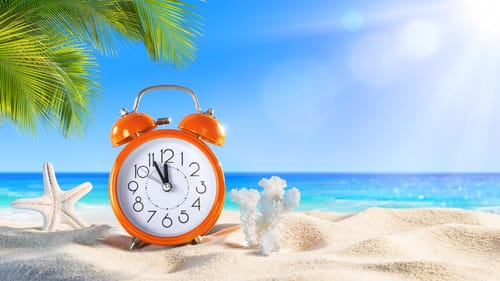 Looking for vacations now? Our "Live Bookings" feature on the site shows amazing resorts and deals available to rent now. If it's a last-minute getaway over the weekend to a popular resort in Florida or a trip to Colorado a few weeks from now, make sure to check our site first.
Best Staycations in Florida
Calling all Floridians! We'll show you some of the best resorts and rentals for your next getaway in the sunshine state.
Wyndham Bonnet Creek
Super close to the magic of Disney World in Lake Buena Vista, Wyndham Bonnet Creek offers a prime location. There are five outdoor swimming pools on the resort, alongside nine hot tubs, two water features for kids, 13 cabanas to lounge under and two lazy rivers. If you want nothing more than an afternoon in the sun with a pool float and cool beverage, you'll have plenty of opportunities here.
There are four restaurants and bars to grab a bite, so you won't have to even step foot in a car if you don't want to. With condo-style luxury suites in a range of sizes, from one to three-bedrooms, guests can enjoy full kitchens and privacy. If you're not up for the fireworks at the parks, put your feet up on your own private balcony to get a great view from your room.
Orange Lake Resort
The most popular Holiday Inn Club Vacations resort, Orange Lake in Orlando is a gigantic property close to the parks and in the heart of the action! With seven pools, golf, eight on-site dining options, an 80-acre lake and more, Orange Lake will fit the needs of any vacationer. Learn more about Orange Lake Resort by Holiday Inn Club Vacations or browse Orange Lake rentals.
Hilton Grand Vacations at Seaworld
Family-friendly with orcas, flamingos, dolphins and penguins, Hilton Grand Vacations at Seaworld is a Gold Crown resort just minutes from Seaworld and Disney. A free shuttle takes guests to Universal Orlando, Discovery Cove and even Aquatica. Three pools, five whirlpool tubs, shuffleboard and more will keep you busy for days. Read more about Hilton Grand Vacations Seaworld: Your Next Orlando Trip or browse HGVC Seaworld rentals.
Summer Bay Orlando by Exploria Resorts
An amazing great outdoors adventure with the family, we can tell you 5 Reasons to Bring the Kids to Summer Bay Orlando by Exploria. It's a resort with a theme park, zip lines, a water park, arcades and a huge lake to enjoy water sports. Sit on the "beach" with a drink in hand, or spend time at the theme parks that are just minutes away. Find Summer Bay Orlando rentals now.
Seaside Florida Vacation Rentals
Grand Seas Resort
Another amazing resort by Exploria, the Grand Seas Resort in Daytona sits seaside on the Atlantic Coast. A unique feature of Daytona is being able to drive right on the beach, so be sure to pack your car, too for a staycation here! Learn more about the Best Grand Seas Resort Daytona Timeshare Rentals and search Grand Seas Resort rentals.
Hyatt Key West Resorts
Hyatt Key West resorts catch all the island vibes! With three of the most luxurious, cottage-style resorts in the Florida Keys, Hyatt dominates the scene. If you're looking for something more laid-back and quiet, these vacation rentals in Florida are for you! Check out Hyatt Windward Pointe Resort, Hyatt Beach House or Hyatt Sunset Harbor. Definitely one of the best Florida vacation rentals around!
Destin Florida Vacation Rentals
A hidden gem for sure, Destin, Florida offers some great vacation rentals to visitors. With great brands like Wyndham on the shore, it's easy to find a great place to stay. Destin is known for golfing, relaxing and beautiful views. With nature at the center, Destin rentals will bring you back to your center in no time.
Wyndham Beach Street Cottages
This resort will have you in awe of it's cozy yet modern luxuries. With a beachy vibe and top of the line customer service, the Wyndham Beach Street Cottages in Destin can host the perfect family getaway. Situated on a world-class beach, the nearby amenities offered, like swimming pools, hot tubs, and fishing and surfing will leave you feeling refreshed. Not to mention, the shopping situation in this quiet beach town is perfect for some retail therapy.
Wyndham Destin at Bay Club
Another great Destin Florida vacation rental, this Wyndham resort is also located right near the water we all love. Wyndham Destin at Bay Club II offers its guests a memorable and relaxing escape. If you want to feel refreshed after vacation, Destin is the best place to go! Not to mention, you can enjoy nearby activities for hours. Things to do include enjoying a dip in the four swimming pools, taking advantage of the bicycle rentals, or driving 45-holes of championship golf. Additionally, you can try your hand at tennis with the 18 tennis courts. The local restaurants are equipped to serve delicious food to you and your family on your time off from the hustle of life. What else could you need from a vacation?
Holiday Beach Resort
This gorgeous resort is also in Destin, right on the Gulf of Mexico. For an incredible Florida vacation rental, the Holiday Beach Resort is a Gold Crown that delivers. Each room offers guests a private balcony or patio for sunset viewing, and the beach is perfect for wind-surfing or sun-tanning. Destin is known for great family-friendly vacations, but you can always see for yourself and let us know!
Wyndham Destin Majestic Sun
Clearly, Wyndham resorts make the list for Destin vacation rentals, and the Majestic Sun has definitely earned its place here. Surrounded by the beauty of nature and the tranquility of Destin, another Gold Crown resort is ready to welcome you. You'll find five (yes, five!) swimming pools to choose from nestled among gorgeous landscaping to help you feel truly relaxed. The in-house health club will help you stay on top of your fitness routine, and the nearby shops will allow you to do some well-deserved window-shopping.