Want to have premium-level access to popular tourist spots without paying premium-level prices? Then Summer Bay Orlando by Exploria is the perfect resort for you. No need to worry about long drives to your destination; everything you could ask for is nearby! If you have little kids in your family who are desperate to go to Disney World, Hotel Summer Bay Orlando is a great way to do so without breaking the bank. Here's everything you need to know about this resort.
Amenities at Summer Bay Orlando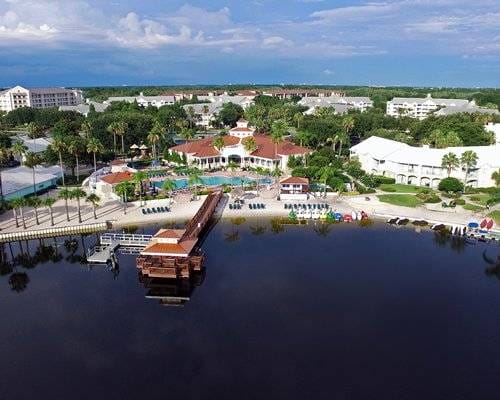 Who says you need to be at a theme park to have a good time? At Summer Bay Orlando, you'll have more than enough amenities to keep the fun going. Set on 400 acres of lush landscaping and surrounded by the 64-acre freshwater lake, you'll never run out of things to do. Besides enjoying the great outdoors, Summer Bay Orlando by Exploria is packed with exciting activities and excursions for guests to enjoy. As a result, if you'd like to take a summer vacation on a budget, this resort is the way to go.
Buccaneer Bay Adventure Park
Guests of all ages are welcome at Summer Bay Orlando's Buccaneer Bay Adventure Park. The shipwreck theme combines refreshing water features with exciting activities to jump, zip, swing, and bounce! Ride the motorized bumper boats at Sail Ho, or take the Pirate's Plunge on two 1000′ zip lines through the property. After an afternoon of fun, the Shipwreck Cafe at Buccaneer Bay serves delicious treats and meals. Not to mention, the Pirate Palooza Party occurs on a weakly basis and includes extra family fun experiences.
Recreation Pavilion
The brand-new Recreation Pavilion at Summer Bay Orlando by Exploria offers indoor, air-conditioned activities. Watch a movie at the state-of-the-art movie theater, work out at the fitness center, and redeem tickets for prizes at the arcade. The pool decks outside of the Recreation Pavilion also have regular games, karaoke, and scheduled entertainment to partake in.
64-Acre Lake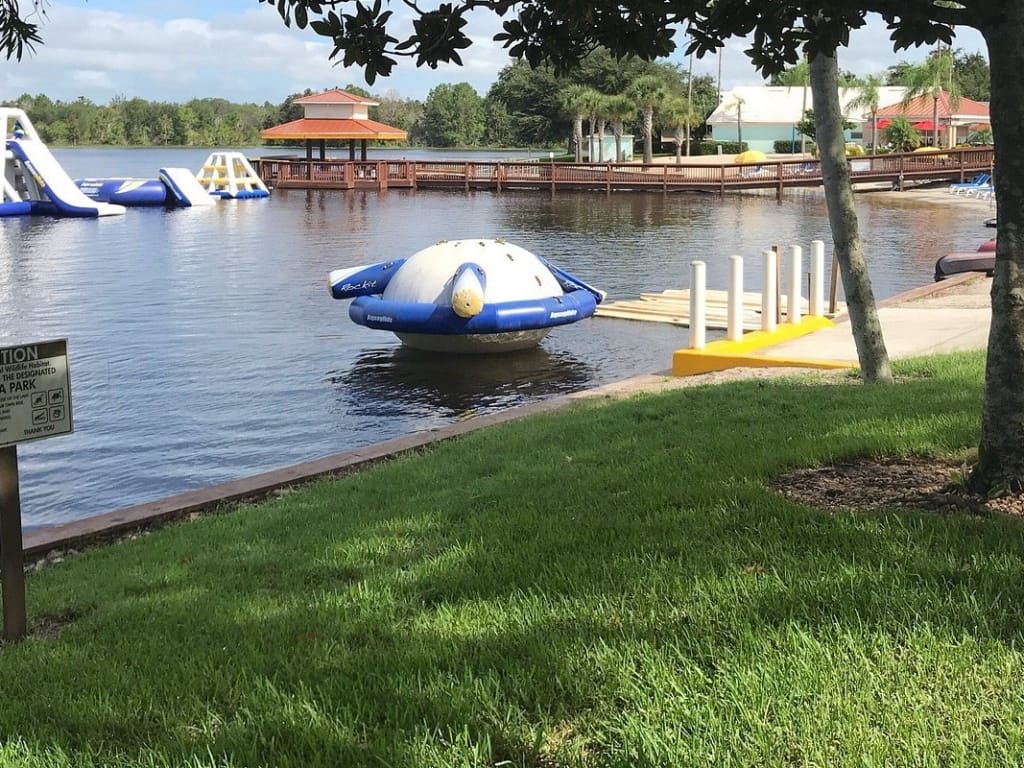 Unlike other Orlando resorts with "water parks," this is the real deal. Summer Bay Orlando by Exploria has an actual water park. Take the kids and head to the marina on the lake and let them loose! They'll enjoy climbing the giant inflatable structures or hopping from one to the next. Rent a kayak and go fishing for a bass, lounge on the "beach" next to cozy firepits, or take a swan boat out for a peddle through the water. Around the perimeter of the lake are maintained trails for jogging or taking a stroll with a relaxing water view.
The Summer Bay by Exploria resort is so close to Disney World that there's not enough time in the car for the kids to ask, "Are we there yet?" The drive from Hotel Summer Bay Orlando to Walt Disney World is just over ten minutes from start to finish. The area doesn't see a lot of traffic, so those ten minutes are pretty dependable. No need to get the kids up at the crack of dawn to beat the crowds!
Summer Bay Orlando Restaurants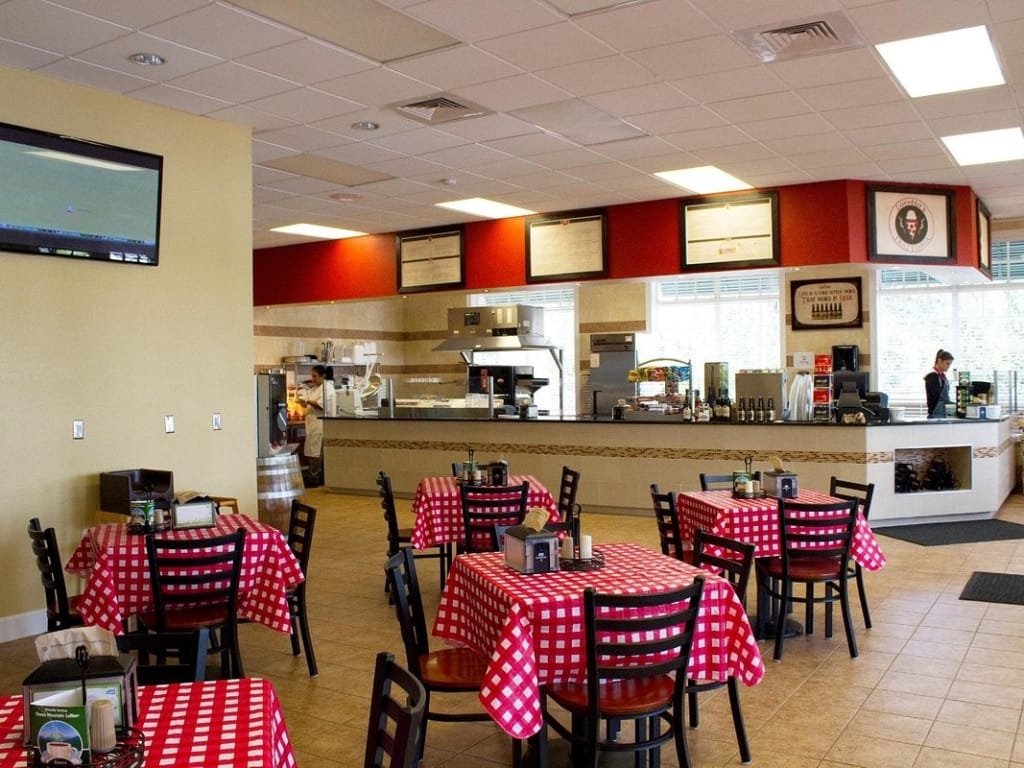 Got a picky eater in your traveling party? No need to worry! At Summer Bay Orlando by Exploria, you will have plenty of dining options without even leaving the resort grounds. There are two on-site restaurants, a pool bar, and a coffee shop that's perfect for the oh-so-necessary parental caffeine fix. First up is the Big Kahuna Grill and Bar. With reasonable prices and a wide selection of kid-friendly items, the Big Kahuna Grill is a great option for dinner when you don't want to eat at the parks. Grown-ups can enjoy pub favorites like chicken wings and jalapeno poppers. The kids can order hot dogs, chicken fingers, or grilled cheese.
Another dinner option is Loretta's Trattoria, which serves up fresh-baked pizzas and oven-roasted subs every day. Opt for a plain pepperoni pizza, or go big with a rancho veggie blanco. Next, there's Hello Coffee Shop, the onsite coffee shop that can give you the caffeine boost you need. Hello serves the Starbucks coffee products you know and love, like Frappuccinos, macchiatos, and espressos, in addition to small breakfast and snack items like fruit cups and sandwiches. Finally, you can stop by Kokomo's Tiki Bar for a delicious drink by the water.
Accommodations at Summer Bay Orlando by Exploria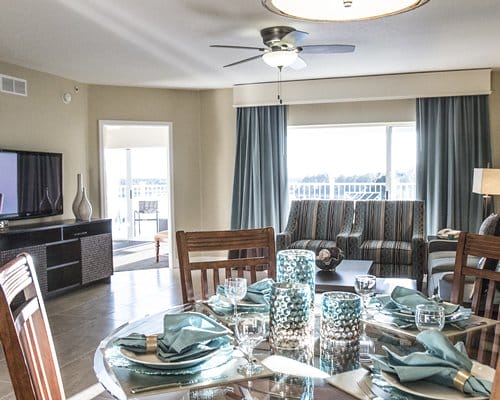 There is a variety of accommodations at Summer Bay Orlando to comfortably fit your entire family. Choose from spacious villas and condos for extra space, or stay in traditional hotel-style suites for a quick getaway. Villas and condos have private bedrooms, so all of your guests can sleep comfortably after a long day at the parks. They also feature fully-equipped kitchens, complete with a full-size refrigerator, microwave, stove/oven, and dishwasher. You'll be able to enjoy home-cooked meals together in the dining room area. Or stretch out in the separate living room area.
Things to Do Near Summer Bay Orlando
While there's plenty to love on-site at Hotel Summer Bay Orlando, the real highlight of any vacation is what happens outside the resort. Fortunately, one of the best things about this resort is access! You'll be able to reach plenty of top attractions in the city in no time at all, making it a great home base. Here are just a few things you can do near Summer Bay, Orlando.
Visit the Theme Parks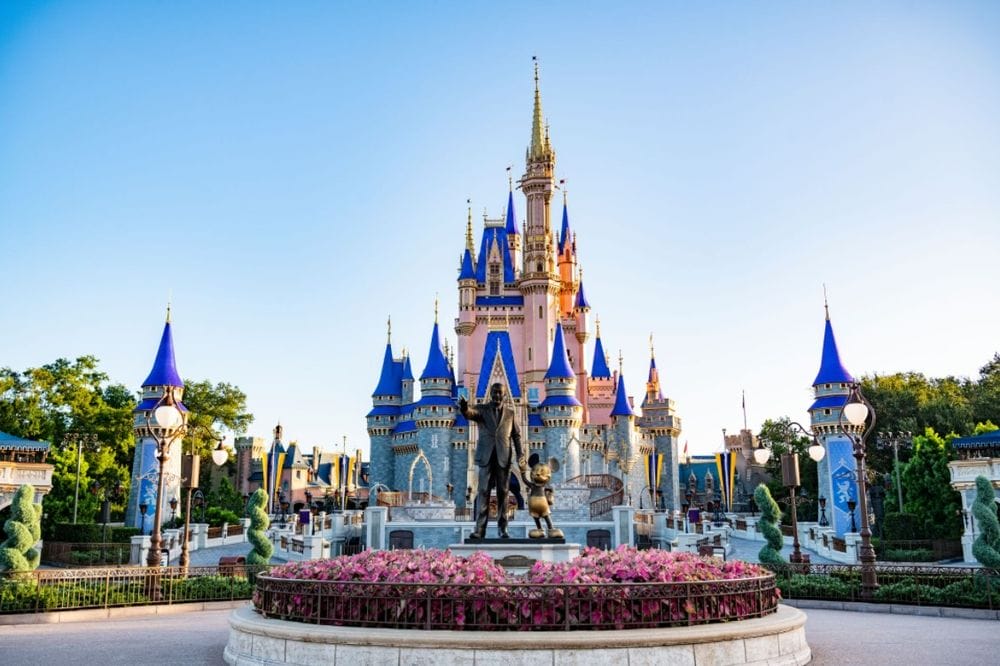 They don't call Orlando the theme park capital of the world for nothing! Disney World, Universal, and Seaworld are all found here. Of course, Disney is the largest, with four major parks, and it's only five and a half miles from Hotel Summer Bay Orlando. Universal is a bit more focused on thrills for older teens and adults, but little ones will find there are still plenty of rides for kids. As for SeaWorld, the massive water park is packed with exciting roller coasters, live shows, and several aquariums. So whether you're a thrill seeker, a marine biology fan, or anything in between, you'll find plenty to enjoy at the park. Plus, both SeaWorld and Universal are less than 20 miles from the resort. No need to worry about lengthy drives here! With all these parks, it's no surprise Orlando is one of the best destinations for a summer vacation.
Visit Icon Park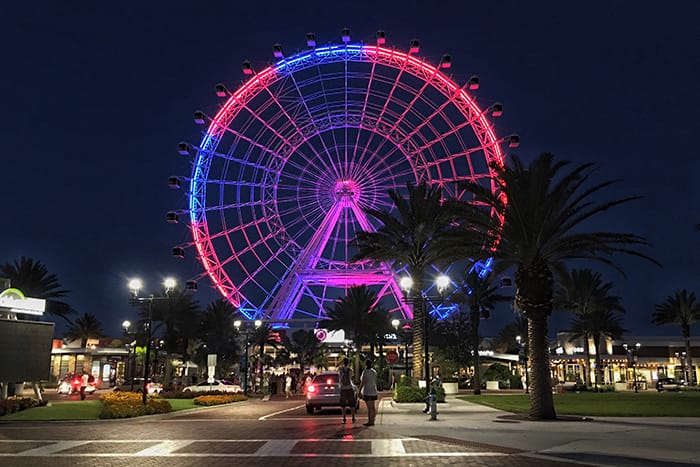 Want to enjoy some of the best shopping in the city? Just a short drive from Hotel Summer Bay Orlando is Icon Park. The very first thing you're likely to notice about the park is the massive Ferris wheel. In fact, this is the 6th largest Ferris wheel in the world! Naturally, the wheel gives you an unforgettable view of the city. From 400 feet in the air, you'll see Disney World, Universal, and Orlando's many nature reserves and parks. Once you touch down, you'll find 50 restaurants, bars, and boutique shops. With everything there is to do, you can spend an entire day at Icon Park.
Swing Over to Orlando Tree Trek Adventure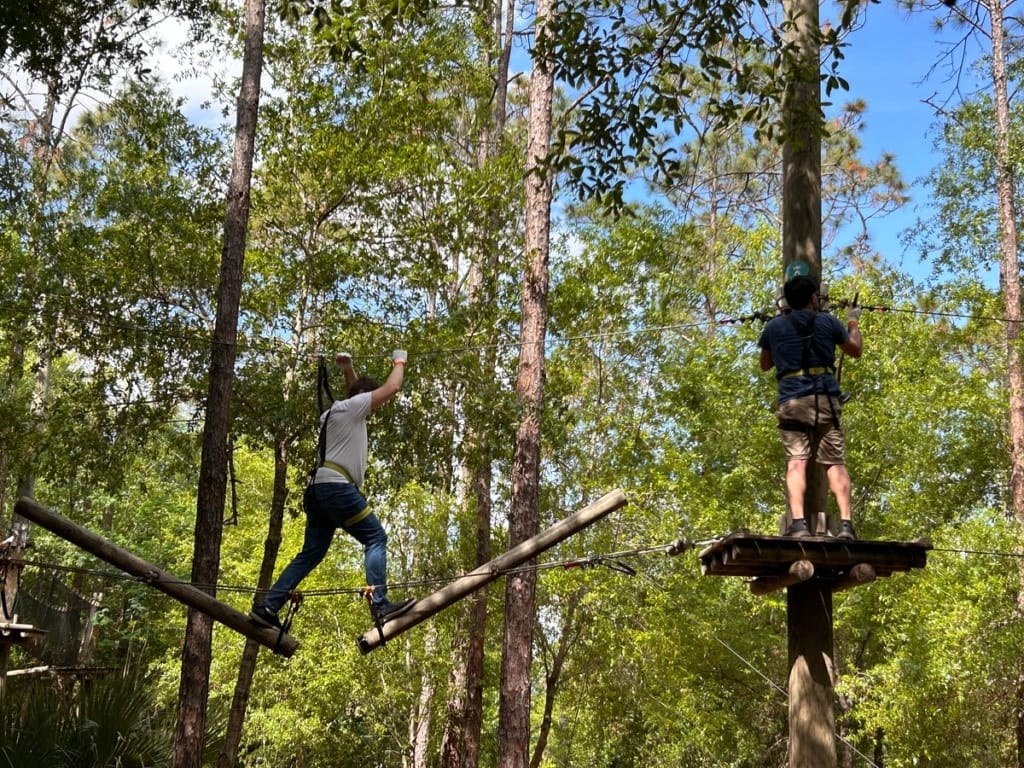 If you'd like to get a little more active on your vacation, head on over to the Orlando Tree Trek Adventure. This outdoor aerial obstacle course is located just over seven miles away from Summer Bay Orlando, so you won't have to travel far. Here, you can race down a massive 425-foot zipline or test yourself with 97 aerial challenges. Tree Trek has four different obstacle courses that vary in difficulty, so no matter what your skill level is, you'll find there's something for you to enjoy. Plus, there's a children's obstacle course that's tailored towards younger visitors. No matter what kind of adventure you're looking for, you're sure to find it at Orlando Tree Trek Adventure.
Summer Bay Orlando by Exploria Timeshare Resales
From its stellar amenities to its convenient location, there's plenty to love at the Summer Bay Orlando resort. If you're ready to visit Disney World without breaking the bank, consider buying a timeshare there. Timeshares are a great way to return to your favorite destination each year, and over time you'll save money compared to booking hotel rooms. Plus, with much more space than a hotel, it's easy to see why people buy timeshares: they're a great home away from home.
If you'd like to stay at a resort without all the commitment that comes with buying, consider renting a timeshare instead. You'll spend less on your stay and can try a timeshare before you buy. Our marketplace has listings not just for this resort but others from Exploria as well as Hilton Grand Vacations and Marriott. If you have any questions, please email us at info@timesharesonly.com or call us at 1-800-610-2734. We're always happy to help!