One of the many perks of owning with Marriott Vacation Club is the unique rewards program, Marriott Bonvoy. This innovative loyalty program offers enrolled members tons of extra benefits like free nights, complimentary wifi, discounts, and more. It's free to sign up, and Marriott timeshare owners can also take advantage by collecting points during their stays.
Marriott Bonvoy Benefits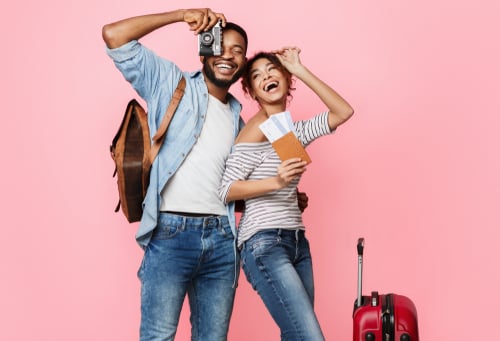 Each tier of Marriott Bonvoy comes with its own unique additional perks and benefits. It's free to sign up, and all Members receive free in-room wifi, special member rates, and the ability to check in on your mobile phone, as well as use your mobile device as a room key. As you stay more nights at qualifying resorts or hotels, your Member status can also reach benefits like enhanced room upgrades, 75% bonus points on stays, and exclusive lounge access.
Ultimate Reservation Guarantee
Available to all Elite levels of membership, Bonvoy will guarantee compensation for any reservations that cannot be honored. This means that they will pay for your stay at a nearby hotel and you will be compensated with Marriott Bonvoy points, depending on the brand.
Brand
Guest Compensation
EDITION, The Luxury Collection, W Hotels, JW Marriott, Marriott Hotels, Sheraton, Delta Hotels, Le Meridien, Westin, Autograph Collection, Renaissance Hotels, Tribute Portfolio, Gaylord Hotels
*$200 USD
*90,000 Points
Courtyard, Four Points, Springhill Suites, Protea Hotels, Fairfield by Marriott, AC Hotels, Aloft, Moxy Hotels, Residence Inn TownePlace Suites, Element
*$100 USD
*Platinum and Titanium Elite members will also receive 90,000 points
The Ritz-Carlton, St. Regis
*Platinum and Titanium Elite members receive $200 USD and 140,000 points
In Hotel Welcome Gifts
Once you reach Elite status levels, you'll receive special welcome gifts upon arrival to your participating hotel. Gold Elite members will receive Marriott Bonvoy points only. However, Platinum and Titanium Elite members can choose between earning points, free breakfast, or a food & breakfast amenity. When these guarantees are not met, guest compensation will apply.
Guaranteed Room Type
At participating locations, Platinum, Titanium, and Ambassador Elite members can note room and bed preferences. Be sure to note your Member number when making a reservation and Marriott Bonvoy will always honor bed type requests throughout the U.S. and Canada. Smoking/non-smoking preferences are honored based on availability and bed sizes are not a guarantee. Only Titanium Elite members have priority guarantee for their bed and room type. If guarantees are not met, members receive guest compensation depending on hotel/resort brand.
Lounge Access
At Platinum Elite levels and higher, members are granted lounge access plus one guest. Members-only lounges are available at select hotels and resorts, which provide a quiet atmosphere, private bar, and comfortable seating arrangements.
48-Hour Room Guarantee
For those last-minute trips, Titanium and Ambassador Elite members can make a new reservation 48 hours before arrival at any participating hotels. This excludes Marriott Vacation Club resorts, Vistana, and Design Hotels.
Marriott Bonvoy Levels
To propel into higher tiers of membership, members must stay more nights at qualifying resorts or hotels. As you stay, you'll also earn points that can be redeemed for special extras. Marriott Bonvoy levels of membership are as follows:
Member—0-9 nights per year
Silver Elite—10-24 nights per year
Gold Elite—25-49 nights per year
Platinum Elite—50-74 nights per year
Titanium Elite—75-99 nights per year
Ambassador Elite—100+ nights per year and $20k in annual qualifying spend
Take a look at the Marriott Bonvoy benefits at a glance as you climb to each tier of membership:
| | | | | | | |
| --- | --- | --- | --- | --- | --- | --- |
| Benefits | Member | Silver Elite | Gold Elite | Platinum Elite | Titanium Elite | Ambassador Elite |
| Complimentary In-Room Wifi | | | | | | |
| Member Rates | | | | | | |
| Mobile Check-In/Services | | | | | | |
| Ultimate Reservation Guarantee | | | | | | |
| Points Bonus | | | | | | |
| Late Checkout | | | | | | |
| Dedicated Elite Support | | | | | | |
| In Hotel Welcome Gift | | | Points | Points, Breakfast, or Amenity | Points, Breakfast, or Amenity | Points, Breakfast, or Amenity |
| Enhanced Room Upgrade | | | | Including Select Suites | Including Select Suites | Including Select Suites |
| Lounge Access | | | | | | |
| Guaranteed Room Type | | | | | | |
| Annual Choice Benefit | | | | | | |
| 48-Hour Guarantee | | | | | | |
| Ambassador Service | | | | | | |
| Your24 | | | | | | |
Lifetime Elite Status
There are three additional tiers for members that reach Lifetime level. This means you'll always receive your Elite benefits and points will never expire. To achieve Lifetime status, you will need 250 Lifetime Nights and five years of Elite status under your belt. Lifetime Silver Elite members are granted priority late check-out, 10% bonus points on stays, and exclusive member rates.
With 400 Lifetime Nights and seven years of Elite status, members reach Lifetime Gold Elite, which also includes benefits like 25% bonus points on stays, enhanced room upgrades, and 2 PM late checkout.
Finally, Lifetime Platinum Elite status can be achieved by accumulating 600 Lifetime Nights and ten year of Platinum Elite status or higher. Lifetime Platinum Elite members have the benefit of 50% bonus points on stays, annual gift choice, 4 PM late checkout, and more.
How Marriott Bonvoy Works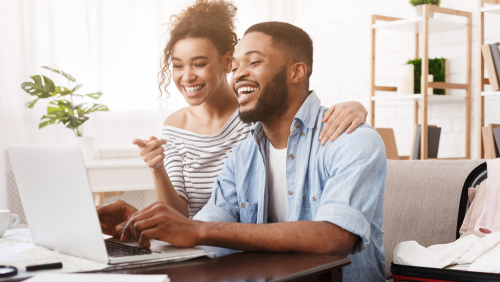 Members of Marriott Bonvoy can earn points simply by signing up (for free!), and staying at participating resorts and hotels. But, there's more ways to earn points than that. Sign up for a Chase Marriott Bonvoy credit card to earn unlimited points from spending at participating hotels, travel purchases, and more. Members can also earn points with Hertz rental cars, or booking a cruise with Marriott's exclusive partner.
Eat Around Town by Marriott Bonvoy is an additional way of earning more points. Choose from over 11,000+ U.S. restaurants to dine with and earn points for every dollar you spend. Members are able to combine accounts to redeem even more. Bonvoy points can be used to book stays at hotels or resorts, pay for cars or flights, and redeem gift cards.
Can You Gift Marriott Bonvoy Points?
Yes, you can gift your Marriott Bonvoy Loyalty Points. You must contact Marriott directly and have the recipient's member number on hand. The minimum amount you can transfer is 1,000 points, and the maximum transfer amount allowed is 100,000 points per calendar year.
Can I Buy More Points?
Members can also buy additional Loyalty Points if they would like to. It's as simple as going online here and selecting the amount of points you would like to buy. Normally, one loyalty point is equivalent to $1.25. You can again redeem points for free night stays, gift cards, discounted airfare or car rentals, and more.
New members are not able to purchase points until 30 days after enrollment, so long as the account shows qualifying activity. After a year of membership, members can purchase additional loyalty points regardless of account activity.
Does It Cost Money to Join?
It is completely free to sign up to Marriott Bonvoy. You will never need to spend additional money on membership if you do not want to purchase additional points. Earning points comes from qualifying hotel/resort stays, dining, airfare, etc.
Do Points Expire?
Marriott Bonvoy points will expire if your account does not reflect any qualifying activity for 24 consecutive months. If there is no qualifying activity for five years, your account may be deactivated. Expired points unfortunately cannot be reinstated. However, if you are a member with a Lifetime Elite status, your points will never expire.
Otherwise, to keep your points from expiring, you can stay at any qualifying hotel/resort, make a purchase using any co-branded Bonvoy credit card at least once every two years, use Hertz for car rentals, and more.
Convert Marriott Vacation Club Points to Bonvoy Points
One of the many benefits of Marriott Vacation Club ownership is the ability to convert your Club points to Bonvoy points. Convert your ownership points to spend them on free nights at participating resorts and hotels, book airfare, redeem gift cards, etc. Or, stay at a plethora of even more amazing hotels and resorts within the Marriott brand. Owners who enroll will also be able to earn Bonvoy points for staying at their Home resort.
Maximize Membership With Marriott Timeshare
Take advantage of all the extras Marriott Bonvoy gives members when you are also an owner with Marriott Vacation Club. Browse our Marriott timeshares for sale, available at lower prices than when you buy directly from Marriott. Our resort marketplace has an inventory of top Marriott resorts that owners love. Take a look at Marriott Aruba resorts, or go international with Marriott resorts in Europe. Call one of our expert specialists at 1-800-610-2734 or email us at info@timesharesonly.com.