Interested in joining one of the industry's fastest-growing timeshare brands? Capital Vacations is the company for you. As part of its mission, the company provides incredible travel opportunities tailored to its owners. Regardless of what you're looking for in a vacation, Capital Vacations will make sure you get it. No matter if you are interested in returning to the same Capital Vacations resort every year or exchanging your points with RCI, you can have a great vacation every year with Capital Vacations. Keep reading to learn more about this amazing vacation ownership brand.
About Capital Vacations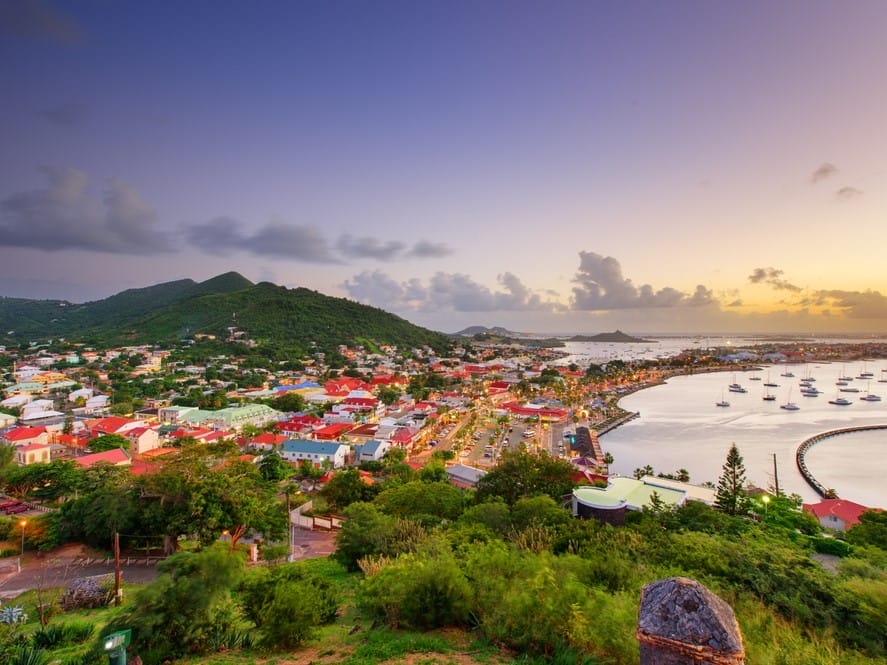 In 2018, Capital Resorts Club was rebranded as Capital Vacations Club. Today, the Myrtle Beach-based brand has over 60 destinations for its 200,000+ members. Even within the last year, Capital Vacations Club has added more than 15 resorts to its portfolio. These new resorts can be found across 6 states as well as the U.S. Virgin Islands. These fabulous resorts have joined the roster of incredible destinations that owners can use their points to travel to. Members have many options to travel across the United States and the world to fun destinations like South Carolina, North Carolina, Wisconsin, St. Maarten, Virginia, Tennessee, and Florida.
As expected with vacation ownership, Capital Vacations Club members pay yearly timeshare maintenance fees. These fees go towards resort enhancements, so each property will be operating at its best standards. This also means that amenities are often upgraded, like adding new pool decks, updating kitchen appliances, or upgrading guest rooms with smart TVs. Keep an eye on the new issues of Capital Vacations Club Connection magazine to see all the new resort enhancements.
Using Capital Vacations Club Points
Capital Vacations Club uses a flexible points system. By using their yearly allotted points, owners can choose where and when they would like to vacation and in what unit they would like to stay. Each resort, unit, and vacation week will all have predetermined point values that owners will have to spend to book them.
Capital Points Protection Plan
To give owners confidence while booking their vacations, Capital Vacations offers a Capital Points Protection Plan. Owners will receive a full refund of their points used on a reservation that is canceled up to 30 days in advance of their check-in date. If owners don't protect their points with this plan, they can still receive a 100% refund for cancellations made more than 90 days in advance. Trips canceled 61-89 days ahead, a 75% refund will be issued. If canceled 31-59 days ahead, a 50% refund will be issued. For cancellations less than 30 days in advance, unfortunately, no refund will be given.
Capital Express
If you want to take a spontaneous trip but don't have enough points for a last-minute reservation, Capital Express is the way to go. With this system, members can purchase points for a fraction of the cost. Depending on your Loyalty Program Status, you will have a reservation window of 10 to 21 days in advance to buy points at $.007 per point. For example, if you're a Gold Member and you want to take a weekend trip that costs 50,000 points then you can get those points for $350 if booked within the two-week window.
Capital Access
Capital Access is the best way to make your next vacation extra special. Whether you want to get a better view from your villa or just need a more spacious unit, you can upgrade your getaway. Capital Access allows owners to buy additional points at any time to add to their account. The cost of these extra points is based on Loyalty Program status. Silver members can get these points for $.0175/point, Gold members for $.015/point, and Platinum members for $.0125/point.
Owner Assistance
The Capital Owner Assistance program is available to all Capital Vacations Club members. This program gives members the option to rent out up to 50% of their Capital Plus Points from the current Use Year. So, if you're unable to take a vacation that year, you'd be able to rent them out through Capital Vacations for a small fee.
Reservation Programs
In an effort to improve the booking process for owners, Capital Vacations has recently implemented two new reservation programs. These programs will make booking vacations easier and give owners more options when planning their trips.
Capital Flex Travel
Capital Plus Loyalty members are able to book trips of any length beginning on any day with Capital Flex Travel. Most of the brand's resorts are eligible for this perk. Booking times are based on loyalty tier, so those with higher rankings have access first.
Legacy Reservation Priority
To incentivize members to become legacy owners, Capital Vacations launched Legacy Reservation Priority. This means that when a legacy owner converts to a Club membership, then they have exclusive access to their reservation. They will be able to reserve their trip 10-13 months in advance, which will give them a priority window to reserve.
Capital Vacation Resorts Exchange
Capital Vacations Club is now in the family of RCI timeshare brands! RCI is the biggest vacation exchange network in the world and now Capital Vacations members have access to thousands of resorts. Vacation exchange makes timeshare ownership more flexible and allows owners to enjoy new vacation experiences. With RCI, members can exchange their time at their home resort for vacations at one of the thousands of resorts in RCI's network. This means that Capital Vacation Club members can deposit their points into RCI's system to exchange for a stay at a new resort. Members will now have access to more than 4,200 resorts around the world, so it's easy to book unforgettable vacations.
Capital Vacations Resorts
Capital Vacations offers its owners quality timeshare villas at a variety of amazing resorts. These resorts provide amazing accommodations including kitchens, private patios, and spacious living areas. From cozy studios to multi-bedroom suites, Capital Vacations will give your family the right amount of space to be comfortable. Here are some of our favorite resorts.
Calypso Cay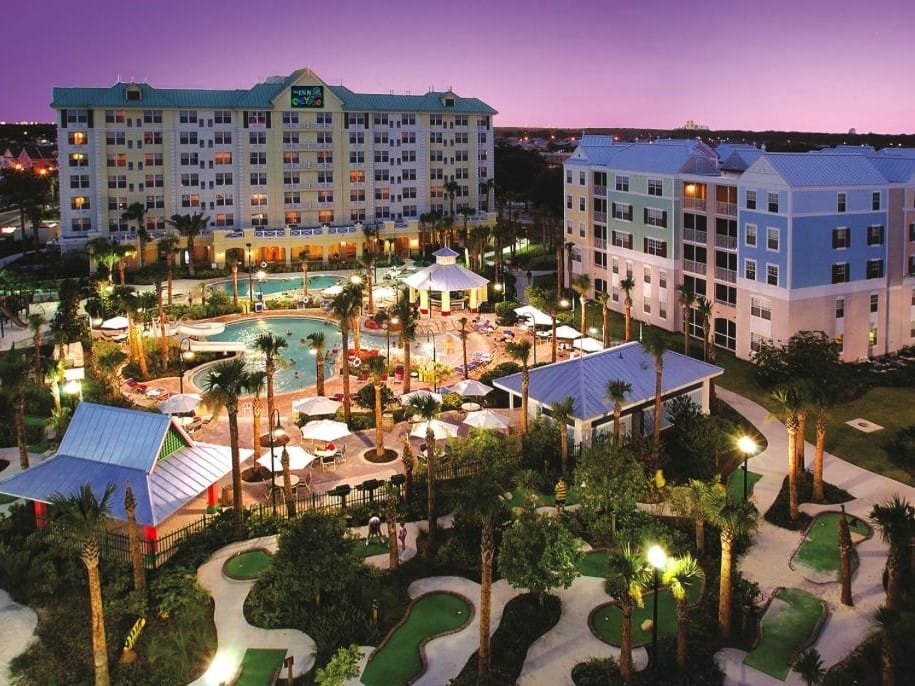 Recently added to the Capital Vacations portfolio, Calypso Cay is a resort that will put you near all of the fun in Orlando. Located in Kissimmee, this resort is the ideal location for visiting Central Florida. This Caribbean-inspired resort is close to many attractions but provides an oasis to return to after a fun-filled day. The colorful Calypso Cay has some awesome amenities including mini-golf, 3 pools, 3 waterslides, a tiki bar, beach volleyball, and private cabanas. If you're looking for a thrill, then stop by the resort's adventure park for rock climbing and ziplining. Timeshare villas at this resort come equipped with full kitchens and in-unit laundry machines. Guests will have enough room to comfortably relax in their villas, all while enjoying the comforts of home.
Sea Palace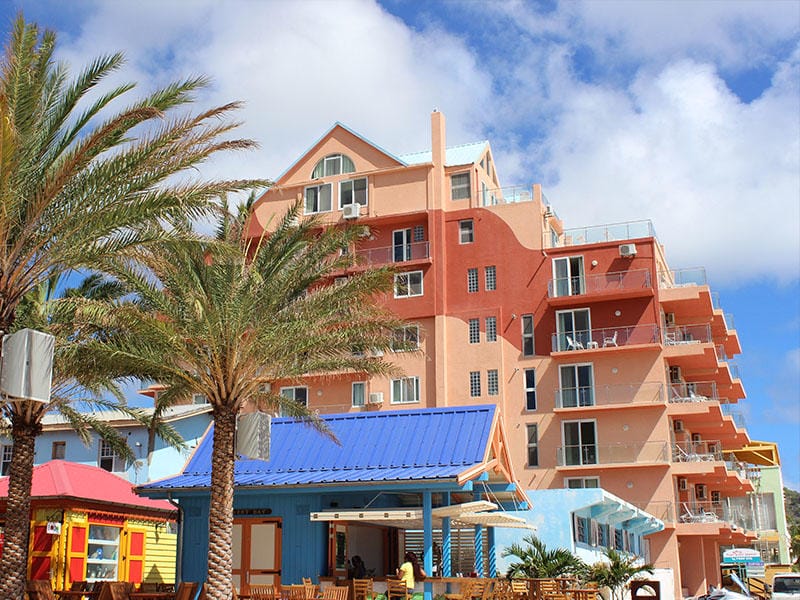 Offering unforgettable views of the Caribbean, Sea Palace is known as the "Crown Jewel of Sint Maarten." Located in Philipsburg, this beachfront oasis offers stunning views of the pristine Caribbean waters. Offering studio, one-, and two-bedroom villas, Sea Palace provides guests with enough room to completely unwind. Each unit comes with full kitchens with modern appliances and private balconies with unforgettable views. The resort has its own private beach, so you won't have to worry about fighting for the best spot or have trouble finding an umbrella. Sea Palace isn't far from the Philipsburg boardwalk, so a fun day out is just minutes away.
Stormy Point Village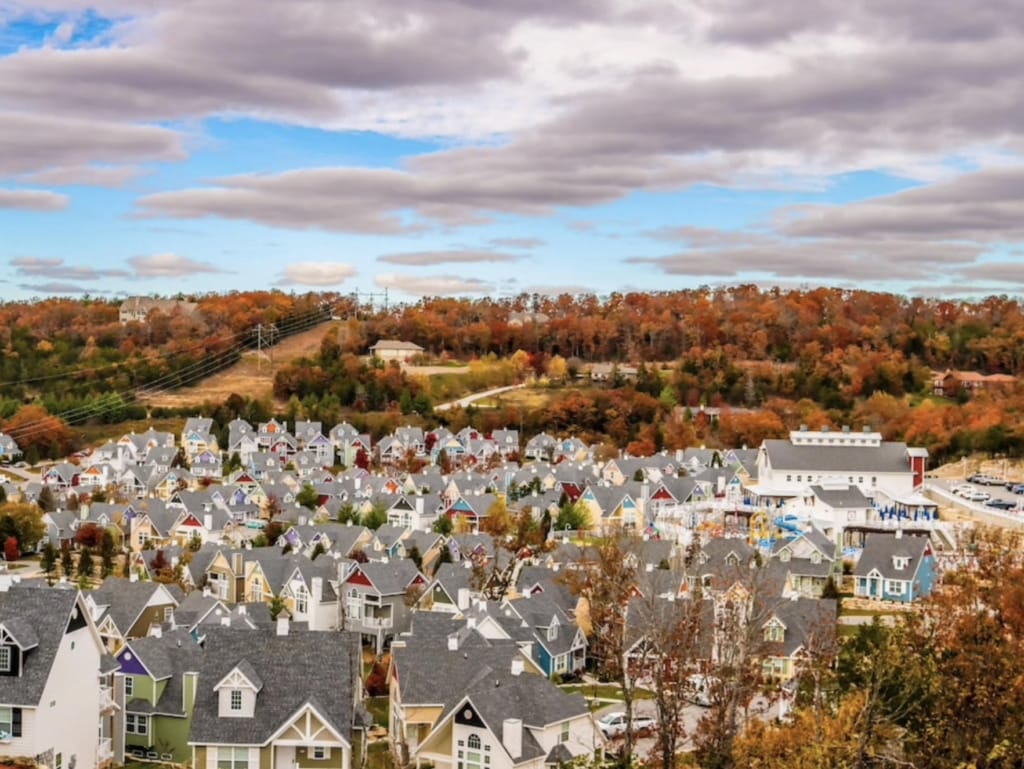 Stormy Point Village consists of over 200 standalone lakeside cottages that will make you think you're in Cape Cod. In reality, this resort is in the entertainment capital of the world, Branson, Missouri. Escape from the bustling theme parks and live shows to relax in your private two-, three-, or four-bedroom cottage. In addition to the complete privacy provided by your cabin, there are many on-site amenities at Stormy Point Village. Enjoy the indoor or outdoor pools, Pirate's Harbor Water Park, on-site restaurants, a lighthouse, and lake access. Owning at this Capital Vacations resort or doing a vacation exchange for a stay at Stormy Point Village will make your trip to Branson picture-perfect.
Seaside Resort by Capital Vacations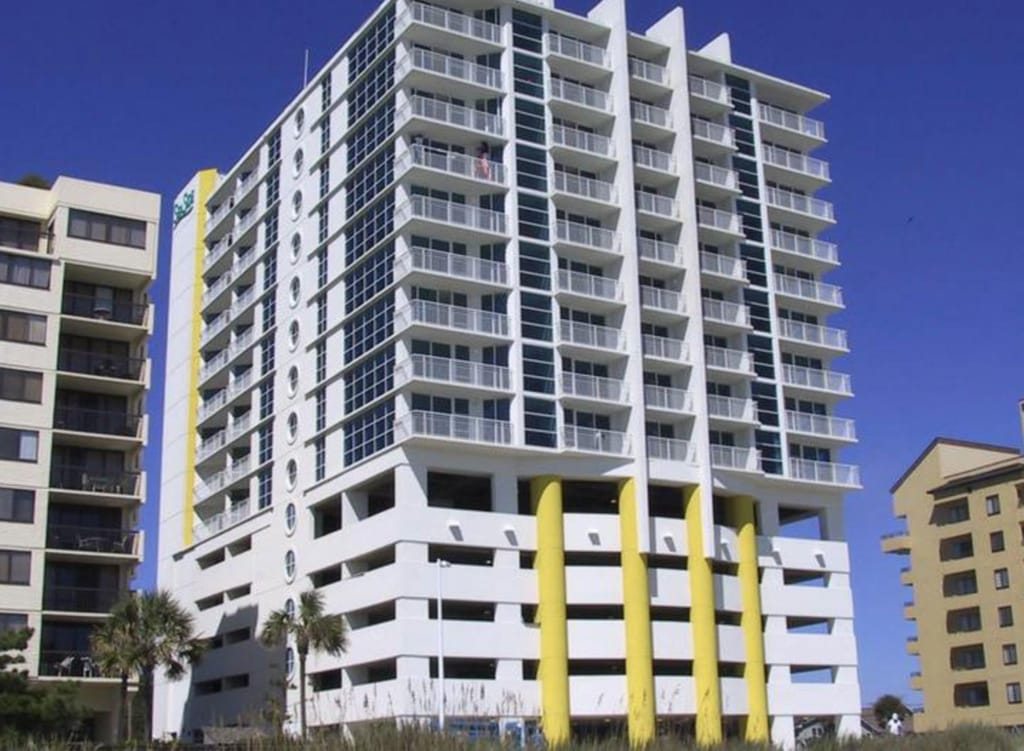 Your wife and kids will love a trip to Myrtle Beach, SC, and the Seaside Resort by Capital Vacations. This timeshare boasts two swimming pools, private parking, a fitness center, and free wifi. Each room is equipped with air conditioning, private bathrooms, and a coffee maker. In addition, you will love the breathtaking view of the Atlantic Ocean from your balcony. When you aren't hanging around the resort, there are plenty of places to visit nearby for some fun. People traveling to Myrtle Beach love taking a trip to the Boardwalk and playing a round of golf at Barefoot Resort Norman Golf Course. Whether you want to take a long trip or a weekend getaway, you can't go wrong with this resort.
Read more: Complete Guide to Myrtle Beach Boardwalk and Places to Stay Nearby.
Capital Vacations For Sale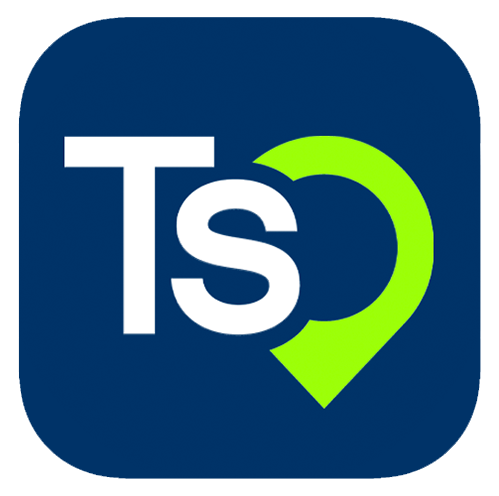 If you think that Capital Vacations Club would be the perfect vacation club for you, Timeshares Only is passionate about helping its customers every step of the buying process! Firstly, you should browse our marketplace for available Capital Vacations Club timeshares. Then when you've found the perfect one for you, simply make an offer! We're here if you need further assistance or have some questions, so don't hesitate to reach out! Our team of timeshare experts has years of experience and connections, so call 1-800-610-2734 today! Or email us at info@timesharesonly.com.