Europe is one of the most sought-after travel destinations for people wanting to explore its quaint towns, bustling cities, and picturesque beaches. If you haven't had the opportunity to learn about the rich culture of Europe, it is probably among your top places to see. Visiting the same timeshare year after year is long behind the industry. Thanks to vacation clubs and vacation exchange networks, you can stay wherever your heart desires each and every year. Let's take a look at the best timeshare resorts in Europe's top-traveled countries, including Spain, Italy, France, and Austria.
Spain | Best Timeshare Resorts in Europe
Marriott's Playa Andaluza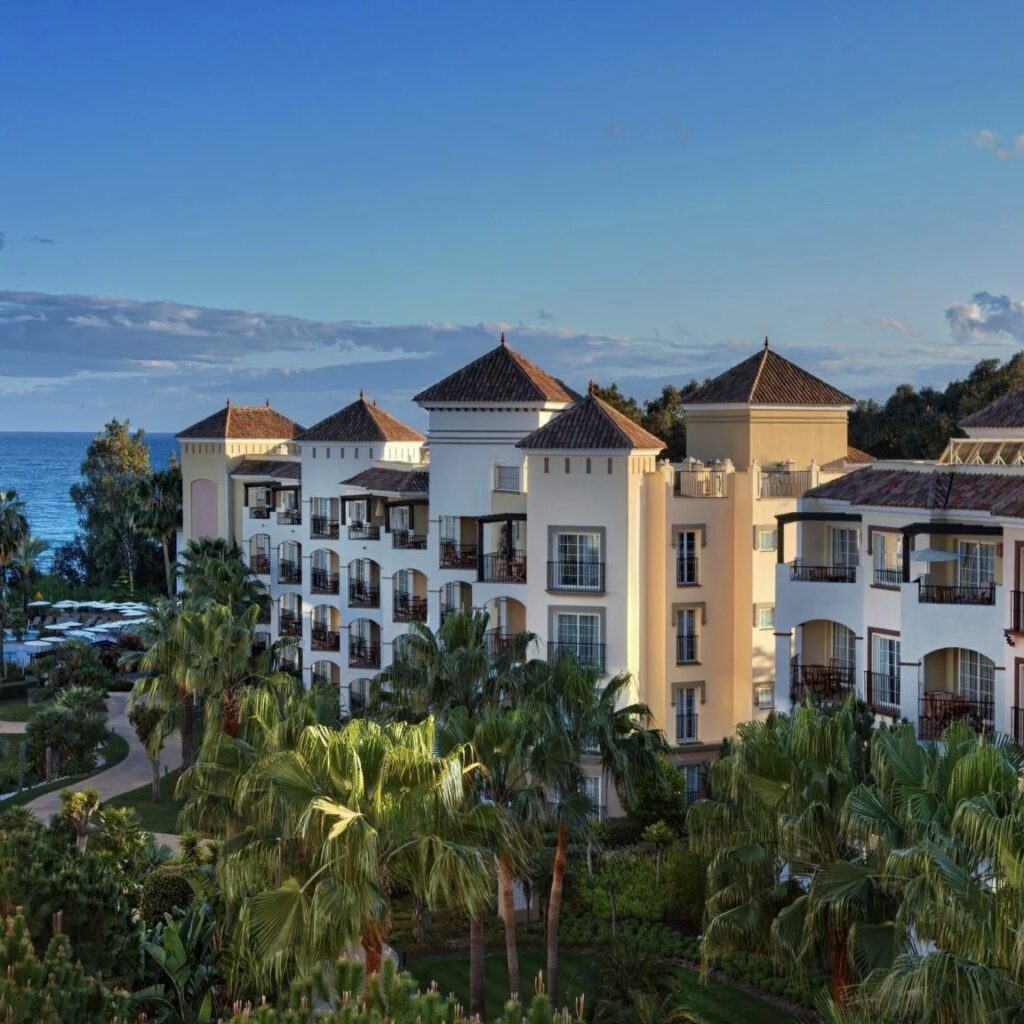 Marriott Playa Andaluza, also known as Malaga Beach Resort, is located among the stunning beaches of Malaga, Spain. There are many attractions in the region within walking distance of the oceanfront resort, as well as many on-site amenities designed to elevate your experience. Amenities include an on-site restaurant, spa, swimming pools as well as miniature golf. There are also numerous activities available at or near the resort, such as windsurfing, boating, scuba diving, sailing, etc., so you can enjoy the ultimate beach day.
You can also stroll along Estepona's charming and historic streets during your stay. In addition, the Alhambra, originally an 889 AD fortress, is the perfect distance away for a day trip. This resort upholds the incredible hospitality that Marriott Vacation Club is known for. Each room has a kitchen, laundry facilities, a living area as well as a private balcony. This is one of the best timeshare resorts in Europe, so it will not disappoint.
Diamond Las Calas Resort
If you are looking for a RCI Gold Crown resort in the Canary Islands, Diamond Las Calas Resort is a fabulous option. This stunning resort is located near Arrecife airport so getting to and from the resort is incredibly convenient. Not to mention, the amenities at this resort make it the perfect location to entertain everyone in your family. Whether you want to play a round of table tennis, attend an aqua aerobics class, or lounge by the pool there are endless things to do. If you are looking to step out and explore popular attractions nearby check out Cueva de las Verdes (The Green Caves), Timanfaya National Park, and Mirador del Rio.
Each unit at this timeshare has plenty of space for everyone in your party. Although you can cook food in your timeshare kitchen, you're on vacation and you might want to treat yourself. On-site restaurants Skyline and Bistro 361 can satisfy all your needs. If you are looking for a quick bite to eat check out Skyline or for more formal dining try out Bistro 361. Make sure to try the famous Club Las Calas BBQ if you are traveling in the summer. There are so many fun family memories to be made at Diamond Las Calas Resort.
Italy | Best Timeshare Resorts in Europe
Hilton Grand Vacations Club at Borgo alle Vigne
Hilton Grand Vacations Club at Borgo alle Vigne is the timeshare to stay at when visiting Italy. Its location is in the heart of the Tuscan countryside, making it a prime spot for exploring small towns, including Arezzo, Cortona, and Lucca. In addition to fabulous views of lush rolling hills, the area is home to fantastic shopping, meals, and wine tasting. When you aren't exploring, the amenities on-site are fabulous. Amenities include a private lounge, swimming pool, concierge, and a business center.
When planning a trip, one of your priorities is probably a resort with top-notch accommodations. This Hilton Grand Vacations Club timeshare offers some of the best. Each luxurious suite has a separate living area, kitchen, and dining area. Suite sizes range from one- to four-bedroom. Four-bedroom suites sleep up to 8 guests, so you can comfortably fit a large family. Or consider a one-bedroom suite if you are traveling with a group of four guests or less.
France | Best Timeshare Resorts in Europe
Marriott's Village d'Ile-de-France
Marriott's Village d'Ile-de-France perfectly encompasses the elegance Paris is known for while also including the luxury synonymous with the Marriott brand. The resort is 30 minutes away from Disneyland Paris. Yes, you heard me right Disney magic isn't only in the states. In addition to Disneyland Paris, this resort is right around the corner from all the City of Lights' popular attractions, including the Eiffel Tower, Musée du Louvre, and Cathédrale Notre-Dame de Paris. When you aren't out and about, guests love the on-site 27-hole golf course, spas, a restaurant, and multiple pools.
No matter how you spend your day, it is essential to have a nice place to come back to. This resort is one of the best timeshare resorts in Europe because of its spacious condo-like suites and townhouses. Each suit boasts a kitchen, as well as separate living and dining areas. You can't go wrong when staying at this incredible resort.
Austria | Best Timeshare Resorts in Europe
Alpine Club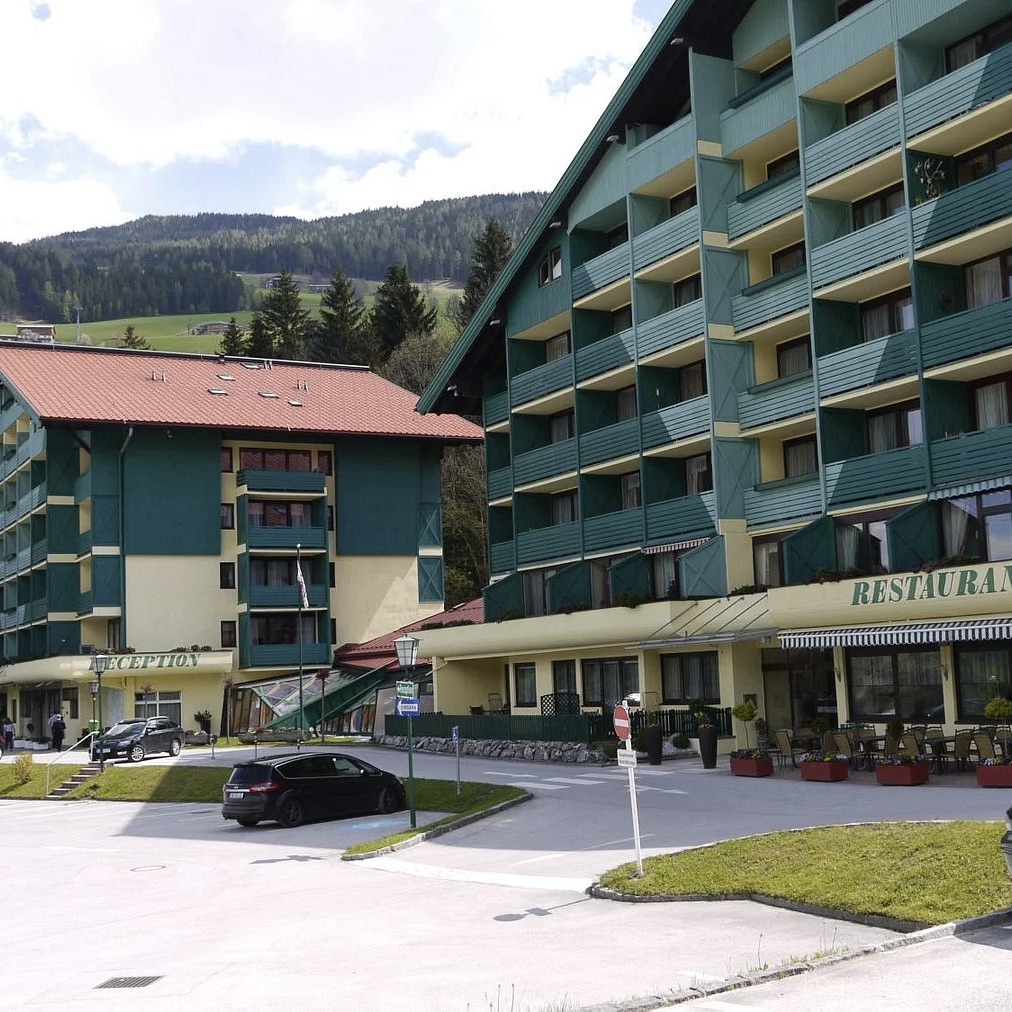 No matter what time of year you are traveling, Styria and Schladming are great cities to explore when staying at Alpine Club. In the warmer months, rafting, canoeing, and kayaking are among the great outdoor activities to partake in. Then in the colder months, this region is perfect for skiing, curling, ice-skating and fun memories in the snow. Since this is a world-renowned skiing region, you might think you should plan for winter, but don't worry. Dachstein glacier is open year-round for skiing. This Diamond resort offers fun on-site, including tennis courts, an indoor swimming pool, a bar, and a health lounge.
This resort brings alpine elegance into each and every one of its suites. Suite sizes range from studio to two-bedroom elite. All accommodations boast a kitchen, private bathrooms, and separate living areas. Not to mention, guests will love the views from their private balcony overlooking the gorgeous mountains.
Buy or Rent a Timeshare at One of the Best Resorts in Europe
As mentioned previously, vacation exchange networks and timeshare vacation clubs have changed the industry immensely in order to join and become a part of the fun; you first have to own a timeshare. Once you buy a timeshare, your traveling dreams can come true. Buying off the resale market is a great way to save a substantial amount of money. At Timeshares Only, we have a vast marketplace of timeshares for sale by owners at all the best resorts in Europe. If you aren't quite ready to commit to buying, renting a timeshare is a great way to try before you buy. Regardless we are here to help make this process as simple as possible. Give us a call today at 1(800) 610-2734; we are happy to assist you in any way.