Vacation ownership, also known as a timeshare, is a popular option for travelers who want to vacation yearly at a sought-after destination. It offers a unique way to enjoy a yearly vacation without the burden of having a second home. Experience luxury at a whole new level when you buy a Westin timeshare. From Cabo San Lucas to Colorado, Westin Vacation Club has a timeshare sure to pique your interest. In this blog, we are going to take a deeper look into this incredible brand, its benefits, and top resorts.
About Westin Vacation Club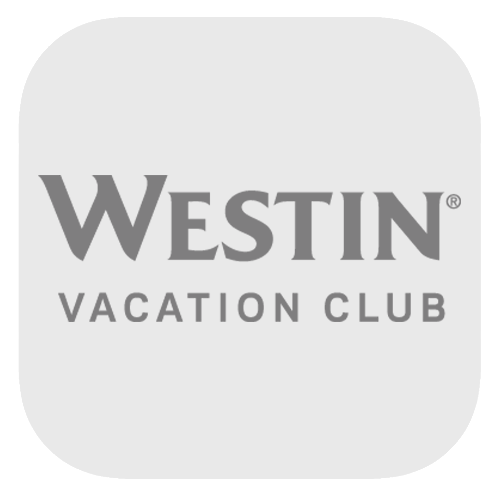 Westin Vacation Club is owned and operated by Vistana Signature Network. This exclusive club falls under the renowned Westin Hotels and Resorts brand.
By becoming a member of Westin Vacation Club, guests have the opportunity to own a timeshare at their preferred Westin timeshare resort. In addition to enjoying their home resort, members can also explore and experience other remarkable destinations within Westin's extensive portfolio, as well as Vistana's collection of properties.
Westin Vacation Club offers its members point-based ownership. Owners use their points like "vacation currency" that they can put towards their vacations. With access to a diverse range of luxurious resorts, owners can create unforgettable experiences and make lasting memories with their loved ones. Whether it's a relaxing beachfront vacation, a thrilling ski adventure, or a city villa retreat, Westin Vacation Club has something for everyone.
Benefits of Westin Vacation Ownership
Westin Vacation Club timeshares offer a complete package of luxury and convenience. Timeshare units are equipped with full kitchens, spacious living room areas, and incredible amenities. The entire family will love staying at a Westin resort.
In addition to the top-notch resorts, Westin owners are eligible for membership with Interval International, a vacation exchange platform. As a member of II, Westin owners have the opportunity to trade their timeshare points for stays at affiliated resorts across the globe.
14 Properties in Westin Vacation Club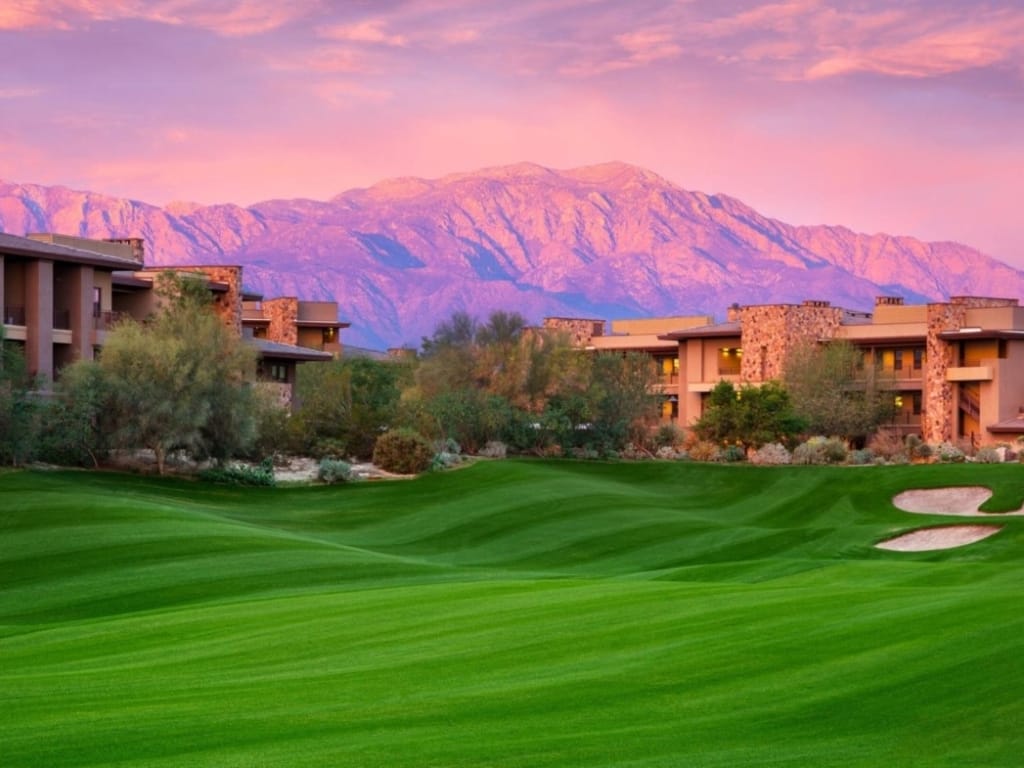 You can find Westin timeshares in some of the most sought-after destinations. Here are the 14 properties:
The Westin Cancún Resort Villas & Spa
The Westin Desert Willow Villas, Palm Desert
The Westin Kā'anapali Ocean Resort Villas
The Westin Kā'anapali Ocean Resort Villas North
The Westin Kierland Villas, Scottsdale
The Westin Lagunamar Ocean Resort Villas & Spa
The Westin Los Cabos Resort Villas – Baja Point
The Westin Los Cabos Resort Villas & Spa
The Westin Mission Hills Villas, Palm Springs
The Westin Nanea Ocean Villas, Ka'anapali
The Westin Princeville Ocean Resort Villas
The Westin Resort & Spa, Cancún
The Westin Riverfront Mountain Villas, Beaver Creek Mountain
The Westin St. John Resort Villas
6 Must-Visit Westin Timeshares
1. Westin Mission Hills Resort and Villas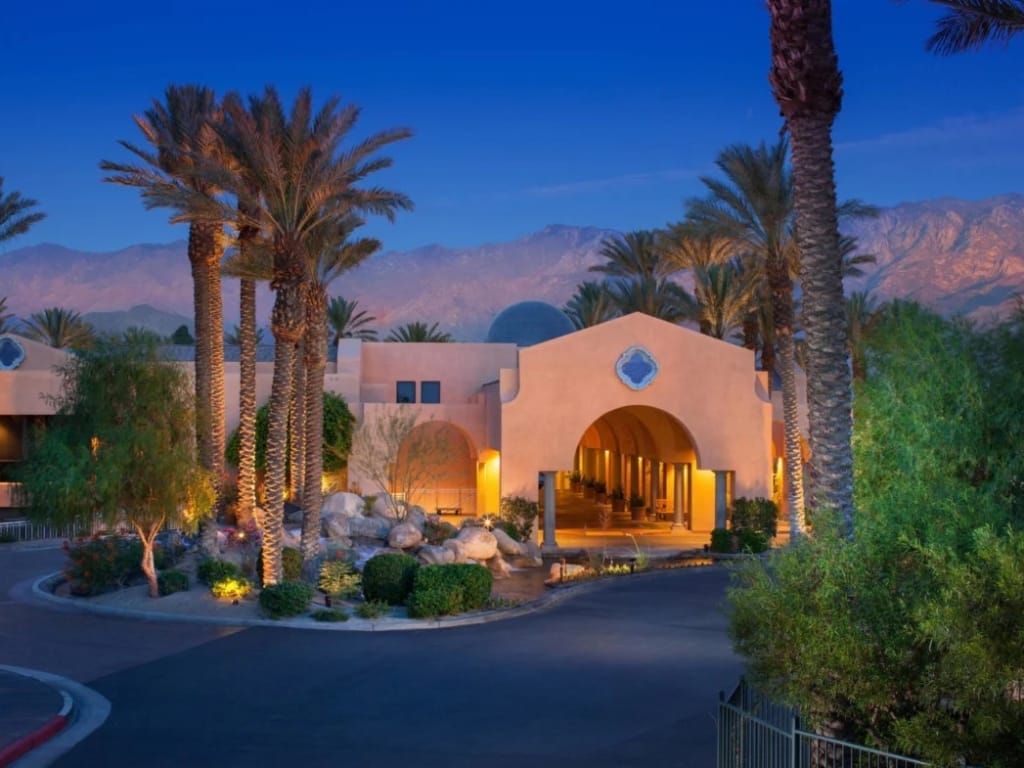 Westin Mission Hills Resort Villas in Rancho Mirage, California, boasts freeform pools, a fitness center, a poolside bar, a restaurant, as well as a putting green. If you are an avid golfer, there are two championship golf courses just around the corner. In addition, this southern California resort is minutes from Palm Springs and all its attractions when you want to get out and explore.
2. Westin Princeville Ocean Resort Villas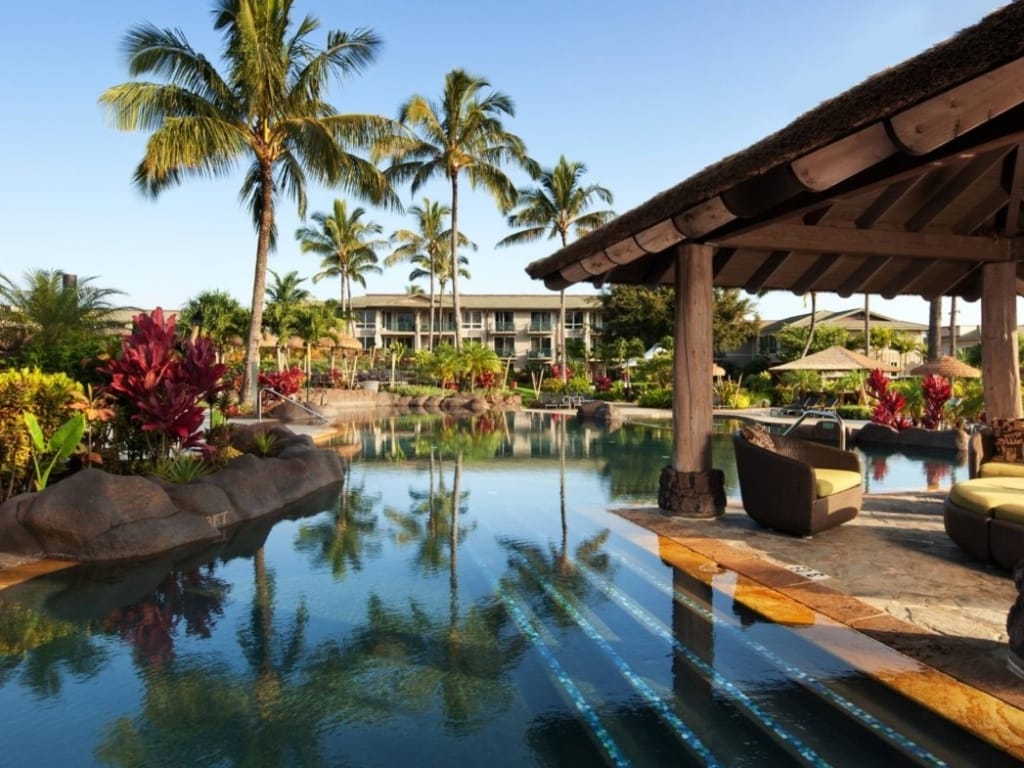 Situated in the stunning heart of Kauai, Westin Princeville Ocean Resort Villas offers breathtaking views that will leave you in awe. Whether you're looking to unwind or have an adventurous time, this is the perfect place to be. The villas at the Westin Princeville Ocean Resort Villas are spacious and well-appointed. Each villa features furnished lānais, providing you with a comfortable outdoor space to take in the stunning views. This family-friendly Westin Vacation Club resort boasts multiple outdoor pools, the Westin Fitness Studio, and spa services. It truly is a haven for those seeking a memorable vacation in Kauai.
3. The Westin Nanea Ocean Villas, Ka'Anapali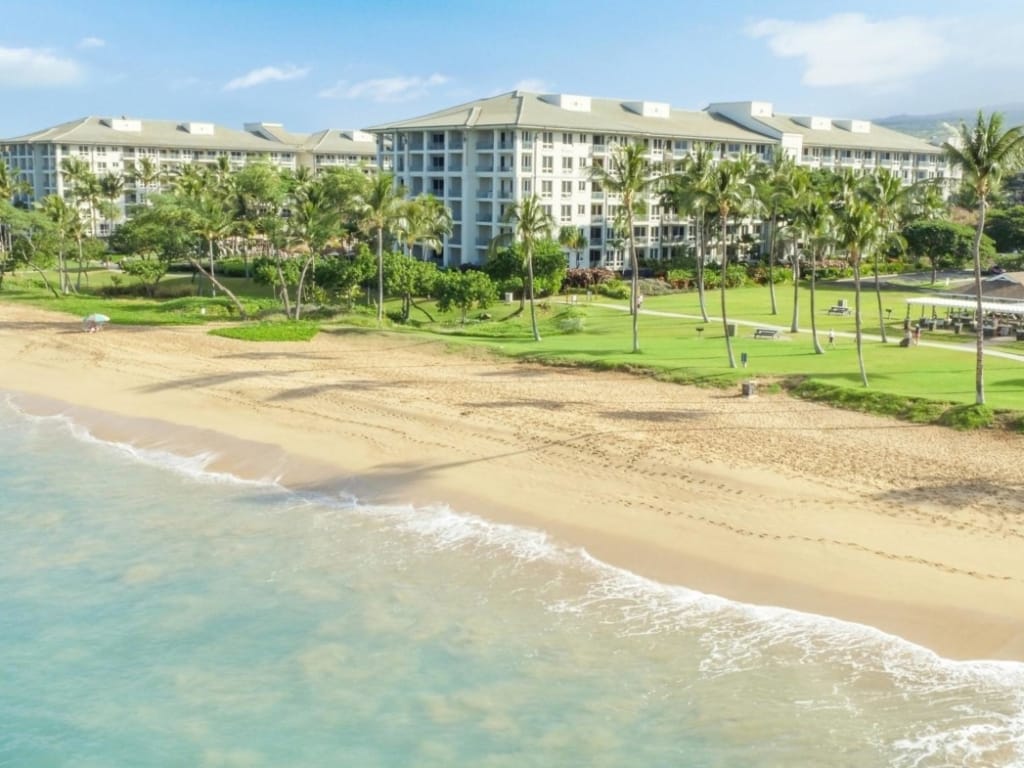 The Westin Nanea Ocean Villas, Ka'Anapali is located on the beautiful island of Maui. Situated between the West Maui Mountains and the shimmering Pacific Ocean, this Westin timeshare offers an array of incredible amenities that will make your stay unforgettable. Take a dip in one of the resort's plunge pools or let the little ones enjoy the splash pads. If you're looking to unwind, you can rent a cabana and bask in the warm Hawaiian sun while sipping on a tropical cocktail. Experience the magic of Maui at the Westin Nanea Ocean Villas and indulge in the ultimate Hawaiian getaway.
Learn more: Westin Nanea Ocean Villas: the Best Resort on Ka'Anapali Beach!
4. Westin Lagunamar Ocean Resort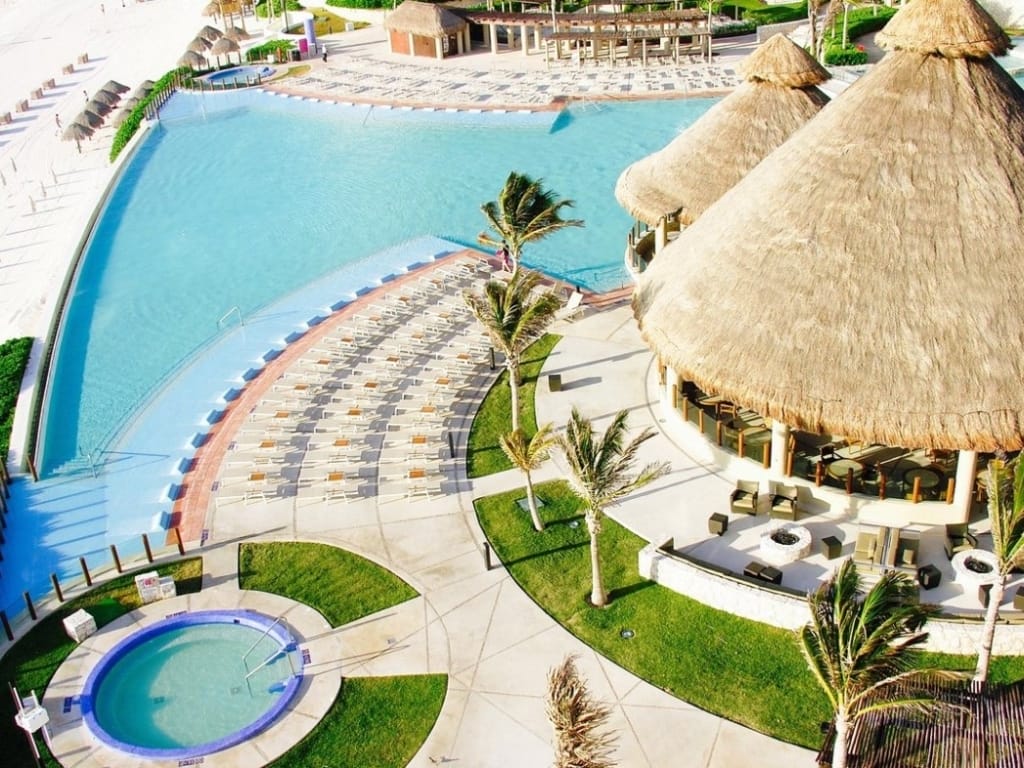 Westin Lagunamar Ocean Resort is perfectly situated along the shoreline of the Yucatan Peninsula's beach. Each villa is thoughtfully designed to provide ample space and privacy, allowing guests to relax and unwind. One of the main highlights of this beachfront resort is its four pools. You have plenty of opportunities to cool off and enjoy a refreshing swim. The resort also boasts a luxurious spa, a fitness center, and on-site dining. With its family-friendly amenities, stunning surroundings, and convenient location, this resort offers a truly unforgettable experience for all guests.
Learn more: Westin Lagunamar: Your Gateway to the Stunning Cancun Beaches!
5. Westin Kierland Villas Scottsdale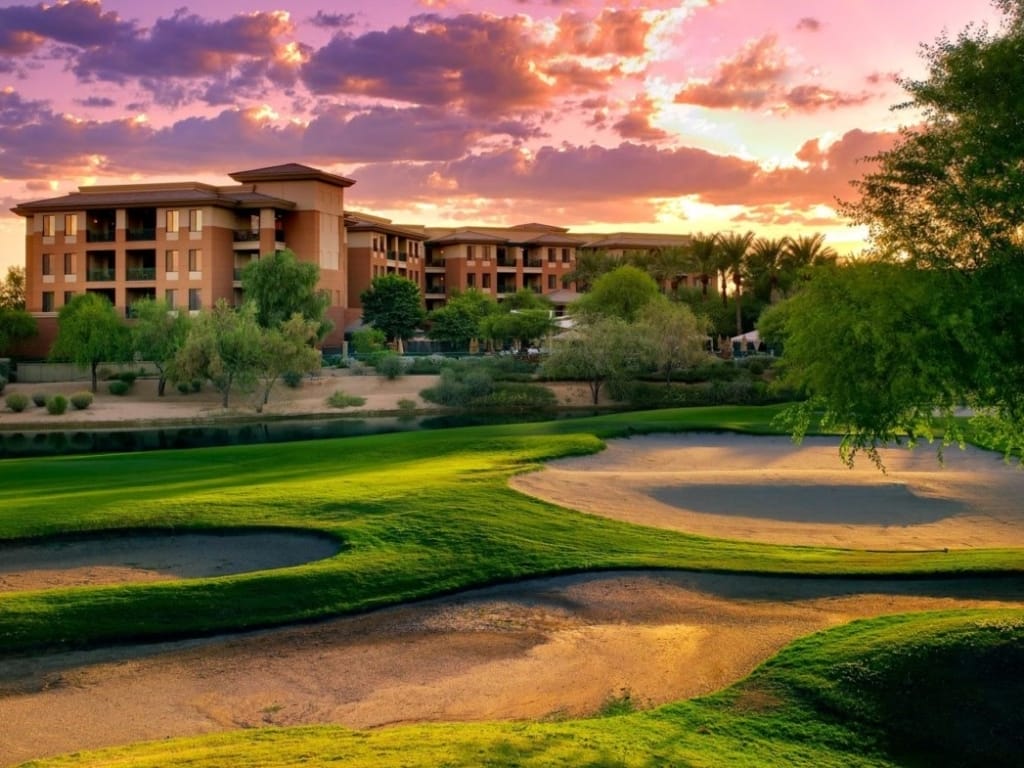 Westin Kierland Villas is a luxurious resort located in the beautiful city of Scottsdale, Arizona. The resort features spacious villas that provide a comfortable stay. In addition to the exquisite accommodations, The Westin Kierland Villas boasts a wide range of premium amenities. Guests can take a dip in one of the two pools, grab a bite to eat, and work out in the fitness center. For golf enthusiasts, this Westin Vacation Club timeshare is a dream come true. The resort is home to three exceptional golf courses.
6. Westin St John Resort Villas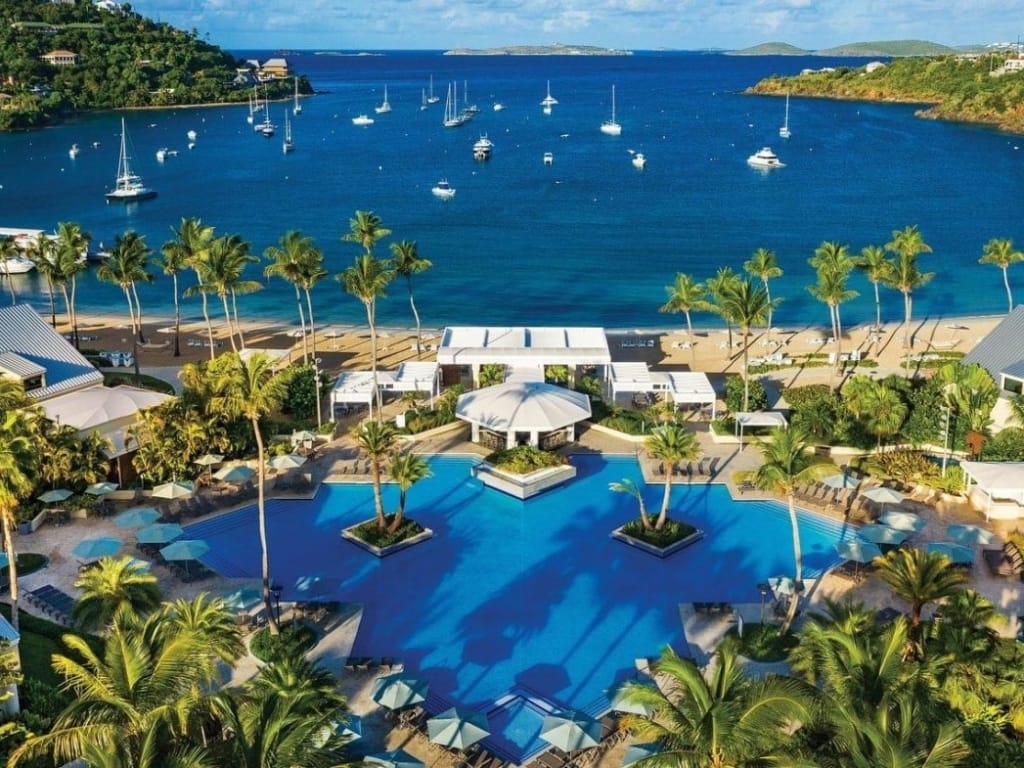 Escape to the stunning paradise of the US Virgin Islands and experience the ultimate tropical vacation at the Westin St John Resort Villas. Nestled along the pristine shores of Great Cruz Bay in St. John, this exquisite resort is the epitome of island luxury. Choose from a selection of one-, two-, or three-bedroom villas, each designed to provide the utmost comfort. There are six tennis courts and an outdoor pool at this resort as well. For a relaxing yet invigorating vacation experience, Westin St John Resort is the place to be.
Buy a Westin Vacation Club Timeshare Resale
If you are interested in buying a Westin Vacation Club timeshare we are here to help. You can buy a timeshare resale for a fraction of the price compared to buying directly from Westin. Start by browsing our marketplace from the comfort of your own home (no presentation needed). Then, once you find your ideal timeshare simply make an offer.
Need assistance? Call us now at 1-800-610-2734.
Rent Westin Timeshares
Do you want to take a dream vacation without any commitment? Renting a timeshare allows you to do so. We have Westin timeshares for rent as well as other brands like Marriott Vacation Club, Hilton Grand Vacations, and Wyndham Destinations. Browse our rentals now. Once you find a resort that best fits your preferences press reserve and enter in all of your information.
Have questions? Give us a call today at 1-800-610-2734.
Sell or Rent Out Your Westin Vacation Club Timeshare
If you have a Westin timeshare that you no longer use we can help you advertise it for sale on our marketplace. Or, if you aren't using your timeshare this year we can help you rent it out.
For more information, call us at 1-800-610-2734 or email us at info@timesharesonly.com.