Christmas is the holiday many of us associate with white snow, cozy nights by the fire, and chilly temperatures. But not everyone wants to celebrate a white Christmas. If you'd instead enjoy the magic of the holidays in a warmer climate, planning a tropical holiday getaway to celebrate those special days will make for a beautiful holiday trip. Vacation rentals can help achieve the perfect warm getaway. But how can you avoid high year-end pricing on hotels? It's simple. Rent a timeshare today from our marketplace!
Timeshares are long-term commitments, and owners sometimes can't make it to their favorite vacation spot. That's perfect for you: a traveler looking for an affordable trip to a swanky destination during the peak travel season. A timeshare rental can help you solve all the major holiday travel headaches: vacation rentals are affordable, easy to book, and often give you roomier accommodations with more amenities than a traditional hotel.
4 Reasons to Take a Tropical Getaway This Year
Here are the top reasons to plan a tropical getaway this holiday season and where you can plan your perfect winter getaway.
1. You need a break from the cold.
Let's face it – White Christmas is just another way to say "shovel snow." Do you really want to get stuck outside clearing driveways when you could be basking under the sun's warm glow on a tropical, white sand beach?
Aruba is an island paradise and the perfect antidote to the wintertime blues. The island is also a big celebrator of Christmas, where kids open presents not once but three times during the Holiday season. Due to the Dutch history of the island, caroling is a popular holiday pastime, making for a fantastic alternative to Christmas back home.
So, where would you stay? The Divi Dutch Village, located in Aruba's capital city, Oranjestad, is your home away from home in the Dutch Caribbean. This Divi Village vacation rental features two bedrooms as well as two and a half baths – best of all; it's right next to beautiful beaches. We have timeshares for rent at the fabulous Divi Dutch Village.
Read more: Hawaii Vs Aruba: Where To Go On Your Next Beach Vacation
2. Exploring new cultures and traditions is a good thing.
The Royal Solaris Cancun offers visitors a fantastic base to explore Mexico's history and traditions. Shuttles regularly take vacationers from the Zona Hotelera, where many of Cancun's resorts are located, to the many cultural attractions throughout Quintana Roo. Great day trips from Cancun include Chichen Itza, a UNESCO-recognized archeological site, and the ruins at Tulum, one of the few walled Mayan cities.
Cancun's average high temperature in December is a perfect-for-the-beach 83 degrees. Not to mention, you can even explore history underwater. Several shipwrecks are available for snorkeling near the resort town. The USS Harlequin and Puerto Morelos offer excellent opportunities to explore history in Cancun's blue waters.
Ready to ring in the new year in a tropical paradise? Check out this Royal Solaris Cancun vacation rental.
Read more: Here Is Your Guide to The Best Resorts in Mexico
3. You should spend Christmas at the Most Magical Place on Earth.
Disney vacations aren't just for summer vacations. Take the family to the Most Magical Place on Earth during the brightest time of the year. Located just ten minutes from the Walt Disney World resort and theme park complex, Orange Lake Resort is a fabulous Holiday Inn Club Property in Kissimmee. This is the perfect place to make your home base as you explore Disney's holiday delights.
Holiday celebrations include Mickey's Very Merry Christmas Party, an unforgettable event for the younger members of your travel party, the exceptional light show at Epcot's International Festival of the Holidays, and the Christmas Tree Trail at Disney Springs. Not to mention, with average temperatures in the low- to mid-70s, Orlando is the perfect escape from the icy temperatures farther north.
Take a look at a HICV Orange Lake vacation rental and start planning your Disney Holiday getaway today!
Read more: Top Resorts in Orlando for Your Next Vacation
4. The brag factor of taking a tropical getaway.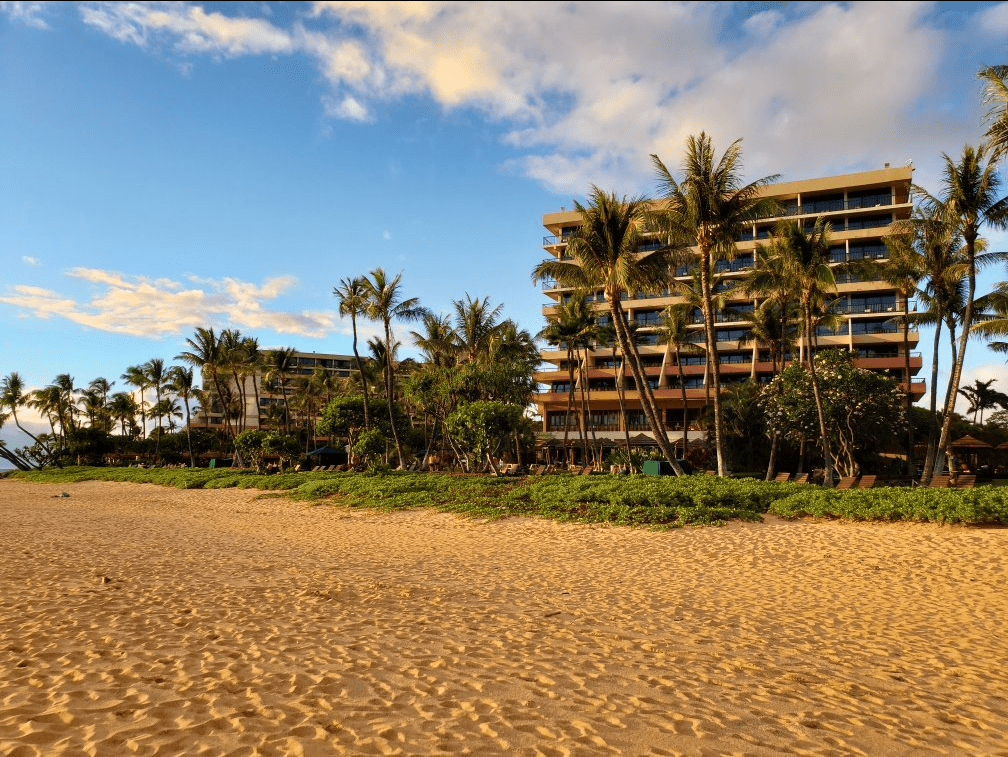 Spend the holidays in Hawaii, and you'll have a reason to talk about all your wonderful vacation experiences. Chances are, you'll be the only one who's been to a Hawaiian Christmas Luau. The Royal Lahaina luau takes place each Christmas Day and includes an all-you-can-eat buffet and fire dancers.
Once you've sampled the best Hawaiian cuisine and dance, set sail aboard a whale-watching cruise and see the majestic animals maneuvering gently in the ocean, then relax on the beautiful beaches of Maui.
Are you excited to spend an unforgettable week in Maui with Marriott Vacation Club? Check out this great Marriott Maui Ocean Club vacation rental. This is one of the best timeshares to rent.
Tropical vacations don't have to be just for the summer. With a bit of planning, you can find the perfect holiday vacation rental.
Read more: Family Friendly Resorts in Hawaii For a Tropical Oasis
Find the Best Timeshare Rentals
Using timeshare rentals can be a great way to enjoy luxury suites year-round. Not to mention, with rentals available all the time, you can get away anytime. If you have any questions, call us at 1-(800)- 610-2734. We are happy to help you find the best timeshare rental for you and your guests.
Read more: How to Rent a Timeshare: For Owners and Renters
Let our rental department find the perfect vacation rental for you!